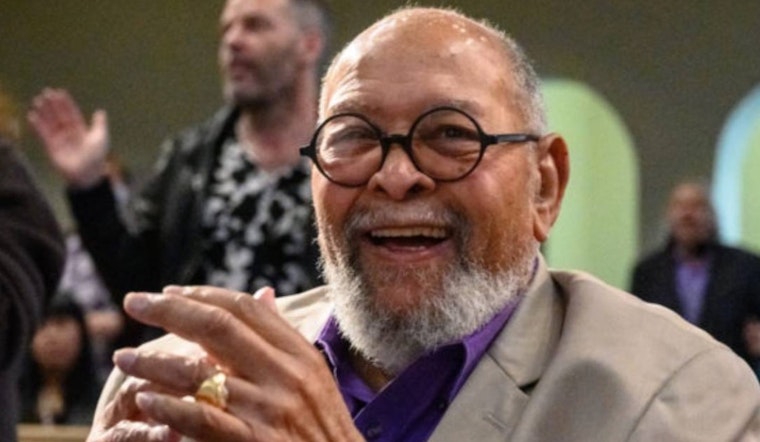 Published on September 22, 2022
Today, September 22, is the birthday of several Bay Area Black icons. Famed National Parks ranger Betty Reid Soskin turns 101 today. Giants PA announcer and famed local DJ Renel Brooks-Moon turns 64 today. And today is also the 93rd birthday of the former pastor of Glide Memorial Church and trailblazing activist Reverend Cecil Williams.
"As Glide's iconic spiritual leader for more than 50 years, Cecil has embraced all people – with love, acceptance, and compassion," Glice's current minister Marvin K. White said in a statement. "His legacy is the foundation of the work we do every day building an inclusive, loving community."
The former Glide Memorial Church, now known simply as Glide, was not always San Francisco's largest social services provider, it was not always serving 3,000 free meals every day, and it was not always a 10,000-member congregation with joyful music on Sundays. It was just a regular normal Methodist church, until Williams was appointed its pastor in 1963.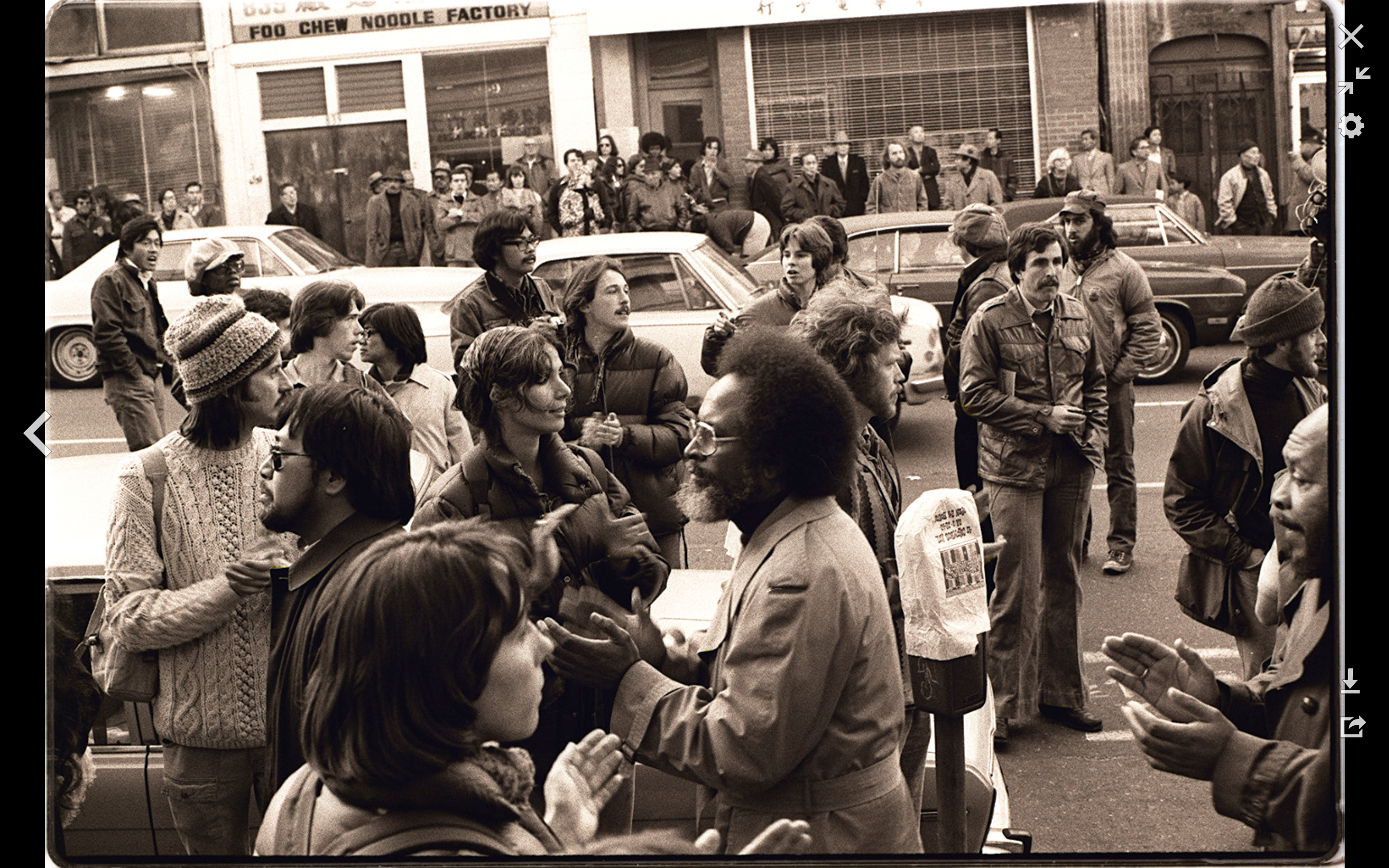 Image: Nancy Wong via Wikimedia Commons
He immediately began making waves, accepting openly gay members into the congregation at time when this was unheard of. Along with Phyllis Lyon and Del Martin, he co-founded the Council on Religion and the Homosexual, which embraced the third-rail idea that Methodist, Episcopal, and Lutheran Churches should not only welcome gay congregants, but even marry them. Williams performed same-sex marriage ceremonies more than four decades before gay marriage was legalized.
Williams went to, in his words, "every bar and flop joint that I could" to let people know they would be welcome at Glide. He attended rallies with Angela Davis and the Black Panthers, and Glide Memorial Church would grow its congregation to 10,000 strong under Rev. Williams iconoclastic leadership, and fed more than 3,000 free meals a day.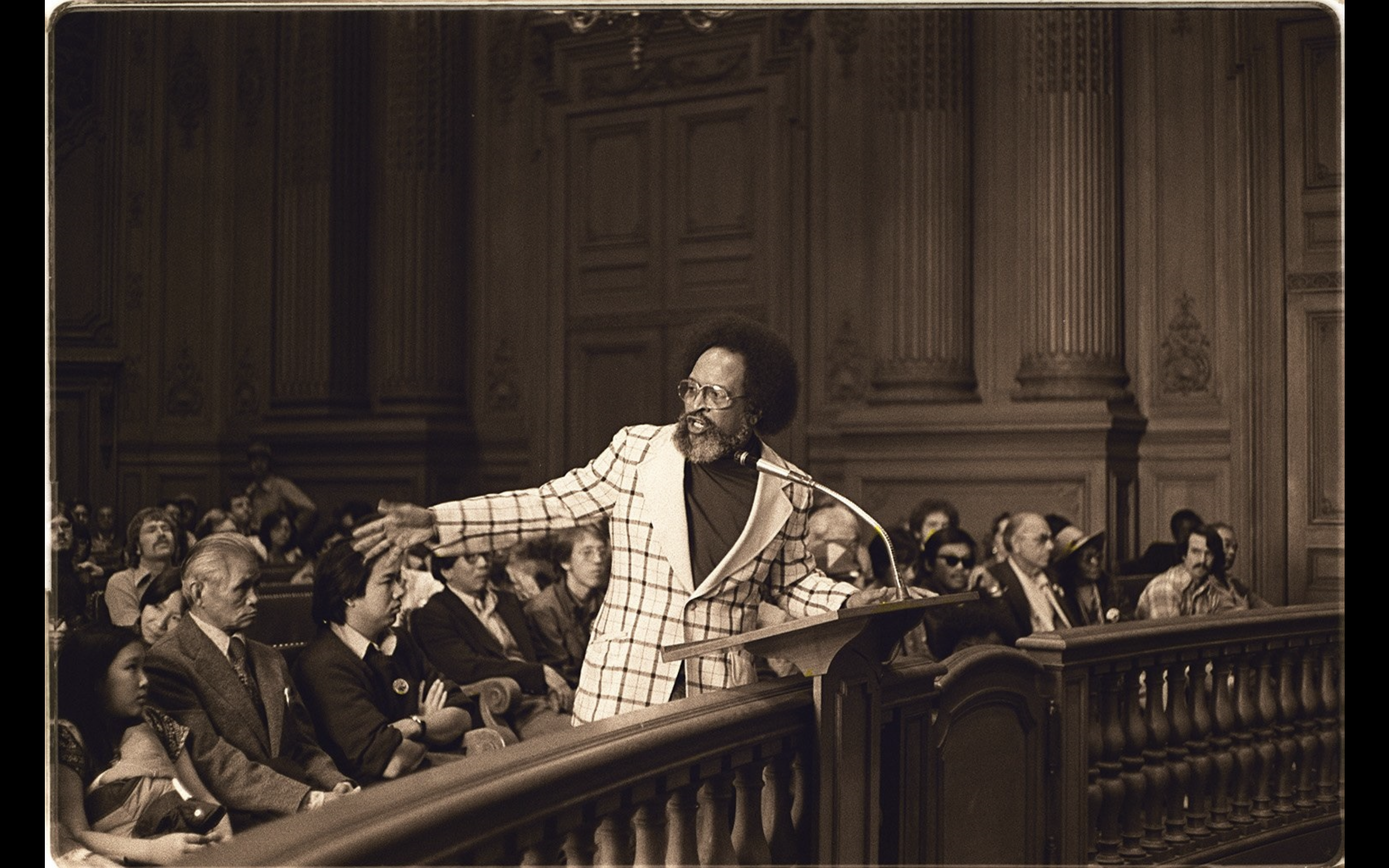 Image: Nancy Wong via Wikimedia Commons
Williams retired as Glide's pastor in 2000, as was required by Methodist Church riule that one retire at age 70. But he stayed on as an emeritus "Minister of Liberation," and Glide severed ties with the Methodist Church in 2020. A few years prior, the corner of Ellis and Taylor Streets was renamed "Rev. Cecil Williams Way" in his honor.
View this post on Instagram
Glide has an online birthday card for Rev. Williams that you can sign and send him a birthday message. They're also asking for birthday donations to help fund their charitable programs. After all, feeding 3,000 free meals a day every day, isn't cheap.