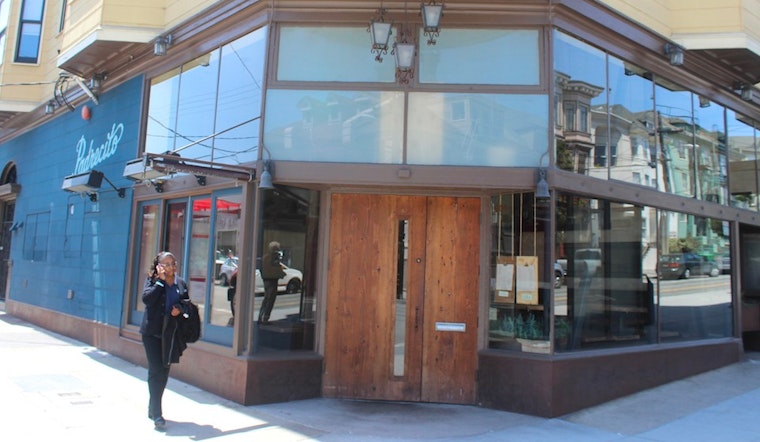 Published on October 17, 2022
After 10 years of serving tacos and Mexican-inspired cocktails in Cole Valley, Padrecito (901 Cole St.) has called it quits.
Eater broke the news of the closure Monday after owner Nate Valentine made the announcement in a private neighborhood Facebook group.
"This isn't the story of a landlord or anything of that nature," Valentine says, noting that new owners of the building at Cole and Carl streets have been "wonderful." But, in a now familiar refrain, Valentine says that it's "a story of the economics not working for Padrecito in this new restaurant climate."
"As opposed to letting our quality and integrity for service and products slip, we want to be sure we finish how we started, with pride for our food, drinks, service, and our team, and that means closing now with those standards in place," Valentine writes.
He had originally said the final night of service would be Tuesday, but as of Monday, Valentine tells Eater that they're likely done for good after Sunday's service.
"The neighborhood turned out when we said we were closing, but as a result we're just out [of everything]," Valentine says.
Padrecito opened almost a decade ago, in the winter of 2013, in the prominent corner space that had previously been home to popular Mediterranean wine bar and restaurant Eos for fifteen years. It was a spinoff of the popular, sit-down Marina Mexican restaurant Mamacita, which called it quits in 2017. Padrecito quickly became a neighborhood go-to, with a popular happy hour and brunch, and a bevy of regulars from the area. Valentine told Eater that he's seen some neighborhood kids grow up in the restaurant, and one neighborhood dad told him his son was "devastated" about the closure.
Valentine is also part owner in several other SF businesses that remain open: Polk Street bar Harper & Rye, Lower Nob Hill bar Peacekeeper, and Union Square nightclub/venue August Hall.
There's no word on what may follow in the Cole Valley space, which is adjacent to an N-Judah stop and right in the center of the Cole Valley retail node. But it is likely not going to stay vacant for long.