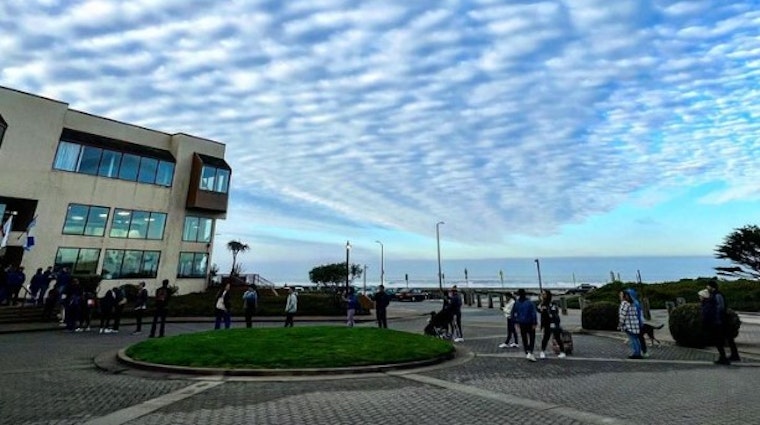 Published on December 04, 2022
The new Andytown Coffee location in the Richmond District, across the Great Highway from Ocean Beach, is now open. The sprawling space is the company's fifth location and the biggest by far. The multi-story shop at 800 Great Highway used to be the longtime home of Wise Surfboards, and thanks to a large array of windows, you can get amazing views of the beach. "I don't know anywhere else in the city where you can get coffee and look at the ocean like that," Owner Lauren Crabbe told Eater.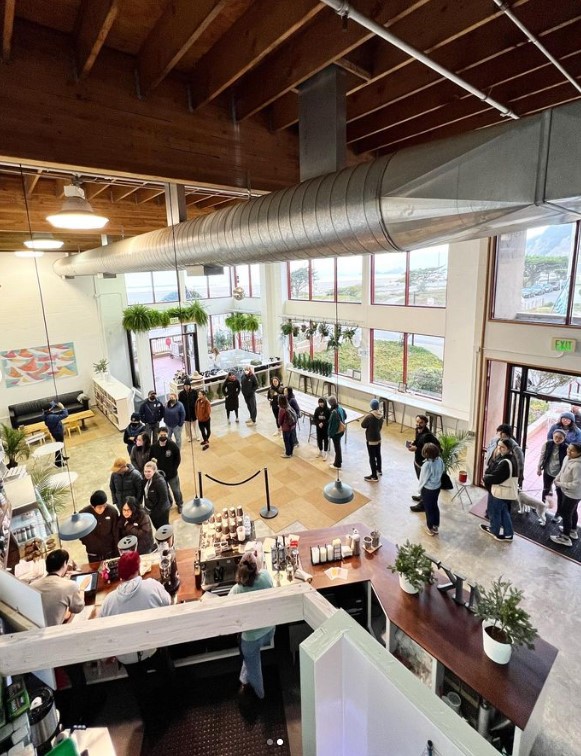 Photo Credit: @andytownsf/Instagram
The much-anticipated opening on November 21st was met with long lines of customers ready to enjoy Andytown's signature coffee drinks like the Snowy Plover and a special treat served only at this location called the It's-It Affogato. The centerpiece of the creation is an It's-it ice cream sandwich, which was first served in 1928 at the amusement park called Playland at the Beach that was in operation until 1972 in the exact area of the coffee shop. To create the It's-It Affogato, the vanilla version of the ice cream sandwich is served with coffee poured over the top.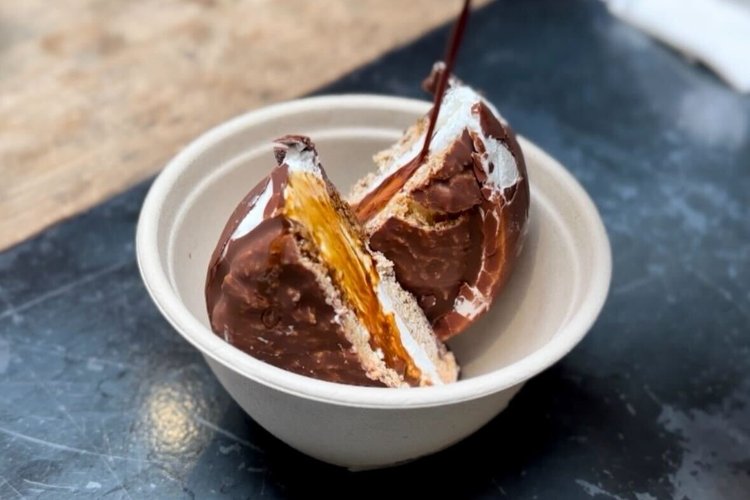 Photo Credit: @andytownsf/Instagram
Andytown is collaborating with several other brands inside the spacious new location. Happy Moose juices are available along with Nana Joe's Granola. According to Eater, you can also pick up items from San Franpsycho Clothing, grab something new to read from Green Apple Books, and even expand your music collection with a new album from Tunnel Records. Also, the Outer Sunset childhood development nonprofit Recess Collective brought in a bunch of building blocks and other educational toys to create a kids' corner to keep the young ones busy while their parents enjoy the tasty food and drinks.
"We look forward to many years in this beautiful location, serving the Outer Richmond," an opening day post on the Andytown Instagram page reads. You can check out Andytown's Richmond location Monday through Friday from 7 a.m. to 3 p.m. and Saturday and Sunday from 8 a.m. to 4 p.m.