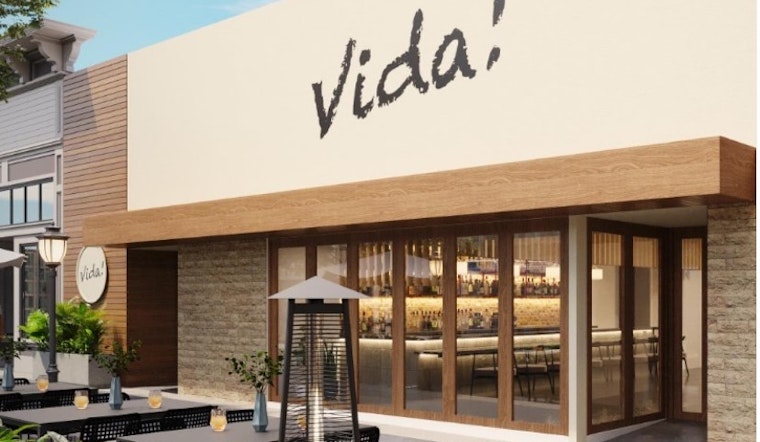 Published on February 22, 2023
A chic new Spanish tapas restaurant has opened in Silicon Valley. Vida Tapas has now started serving customers in downtown Mountain View, taking over the space formerly occupied by Xanh Vietnamese at 110 Castro Street. Vida was brought to life by co-owners Angelo Sannino and Gianni Chiloiro, who own the popular Italian restaurant chain Doppio Zero, which started in Mountain View but has since expanded to San Francisco and Concord. Chilorio says one of his goals with Vida is to help bring back the Bay Area dining scene to the way it was before the pandemic. When he saw Xanh shut down during COVID, he tells Eater, "I thought I wanted to bring in something beautiful."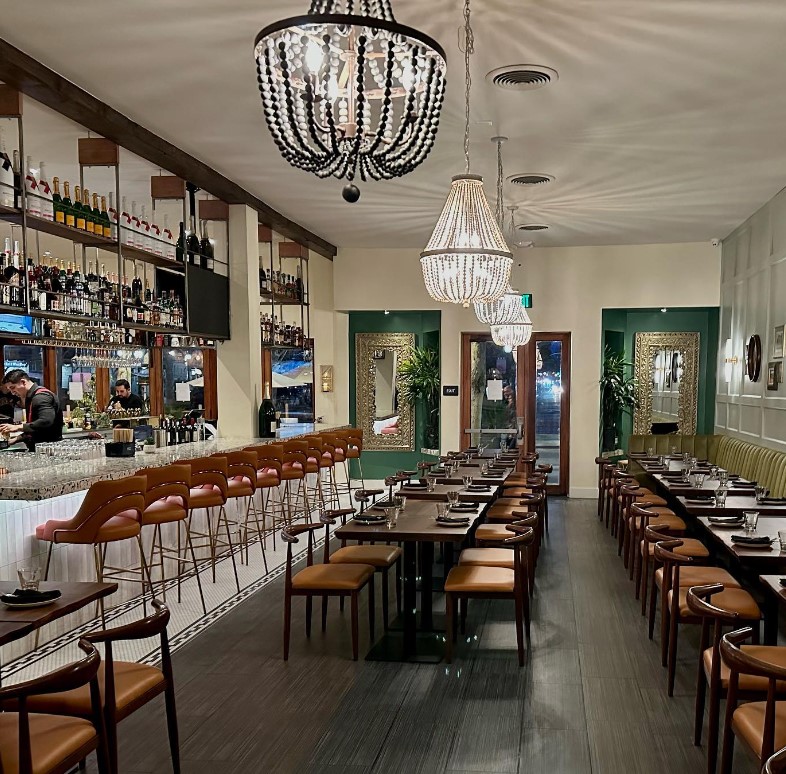 Photo Credit: @vidatapas/Instagram
That is exactly what Chiloiro has done. According to Bay Area News Group, "The 5,300-square-foot space seats about 120 inside, where local architect Oswaldo Mesia has redesigned the space with a horseshoe bar and lounge and caramel-y leather booths and stools." There is also a patio that seats 40 people.
When Chilorio first spread the word about Vida coming to Mountain View, he had already envisioned that he would "host events including monthly wine dinners, live music, weekday happy hours, and weekend brunch, as reported by Palo Alto Online in November.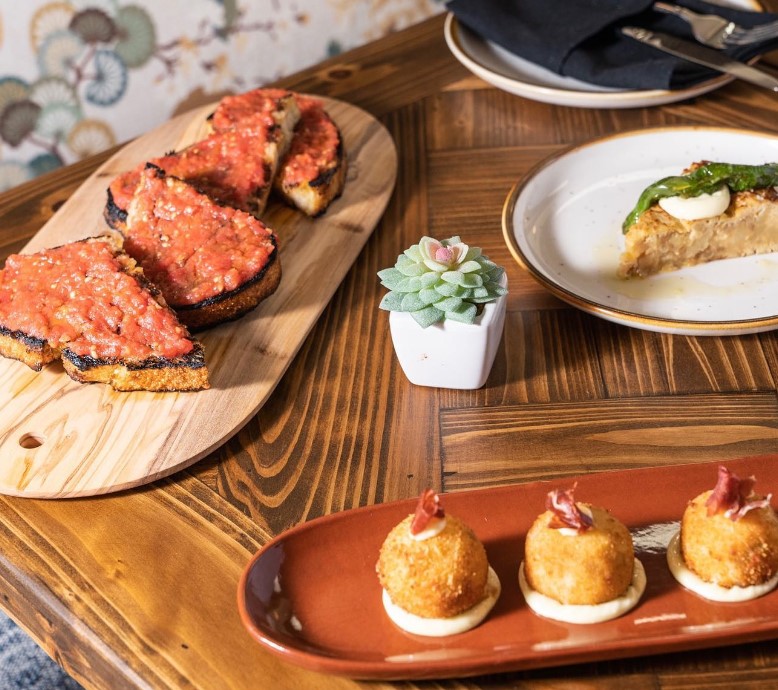 Pan con tomate, croquettas de jamon, & tortilla espanola. | Photo Credit: @vidatapas/Instagram

The menu is filled with more than 15 tapas options that include traditional Spanish dishes like pan con tomate, croquettas de jamon, patatas bravas, and pinxto morunos — which are Morroccan-spiced sirloin skewers with cumin, mint, and grilled lemon. Out of all the tapas on the menu, Chilorio tells Eater the pulpo Gallego might be worthy of the most attention. It's made with grilled octopus and crushed potatoes. There are also dinner entrees that include three types of paella and four options for meat, including a 34-ounce tomahawk steak, a whole-grilled branzino, and Moroccan-spiced lamb chops.

Whole-Grilled Branzino. Photo Credit: @vidatapas/Instagram
On the drink menu, you'll find three versions of a gin and tonic, appropriately named for the Spanish cities of Valencia, Barcelona, and Madrid. There's also the 'Ibiza Old Fashioned,' which features Los Vecinos mezcal, Azafran simple syrup, and three types of bitters. There are nine craft cocktails to choose from, including a house-made sangria.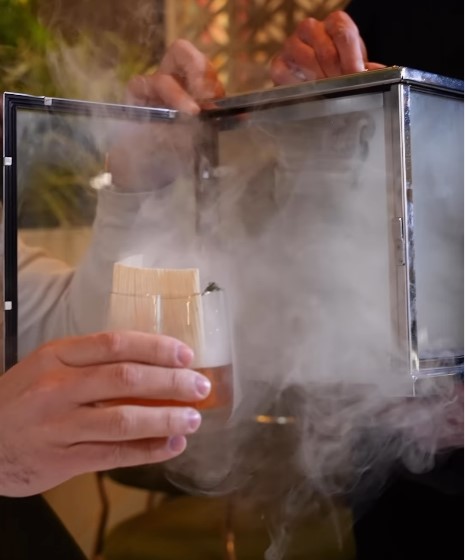 Ibiza Old Fashioned. | Photo Credit: @vidatapas/Instagram
You can try Vida Tapas Sunday through Thursday from 4:30 p.m. to 10 p.m. and Friday and Saturday from 4:30 p.m. to 11 p.m. Lunch, brunch, happy hours, and live music are expected to be added as business progresses. Follow the Vidas Tapas Instagram account for updates.