If you love pasta, you'll be elated over a new shop coming to Inner Richmond that will eventually become a mini pasta factory, a retail pasta and pasta-making supply shop, and a restaurant. Pasta Supply Co. is the brainchild of chef Anthony Strong who has honed his pasta-making skills in Italy with the help of Italian grandmothers, as reported by SFist. Strong has transformed a former furniture store at 236 Clement into the pasta mecca of his dreams. According to Tablehopper, the new shop will open for retail sales on March 25th.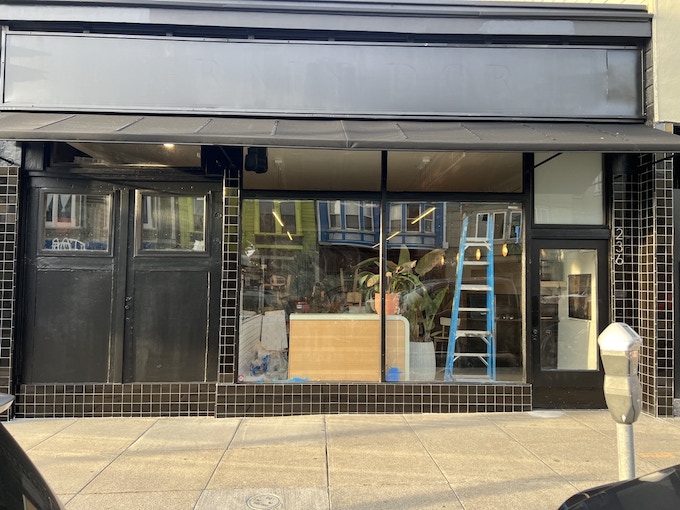 Photo Credit: Pasta Supply Co/Kickstarter
Strong is using a campaign on Kickstarter to help raise funds to get Pasta Supply Co fully up and running and has been doing a lot of the work on the space himself. "We've been bootstrapping this project, and I executed the entire design and buildout to save money doing construction during an inflationary period, thank god for DIY YouTube videos. But we need a bit more runway to cross the finish line, get staffed up, pay for some important ADA and electrical upgrades, and start off on the right foot," Strong writes on his Kickstarter page.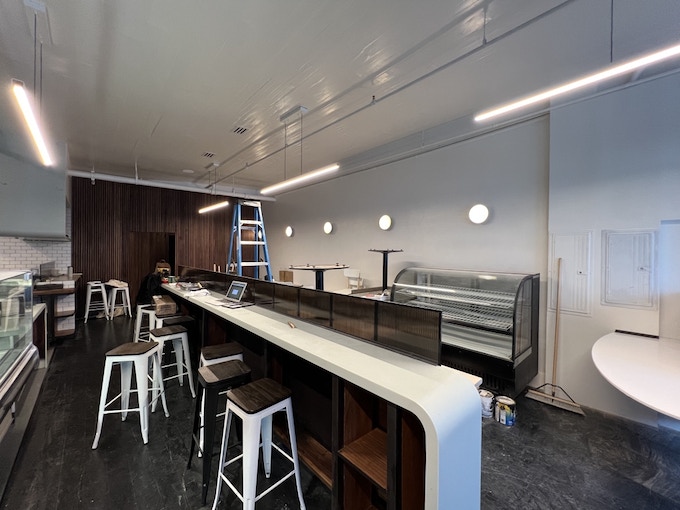 Photo Credit: Pasta Supply Co/Kickstarter
After chef positions at restaurants like Pizzeria Delfina and Locanda, Strong has never had a shortage of food-industry business ideas. He started a delivery-only restaurant concept in 2017 and then went on to open his restaurant Prairie in 2018, which ended up closing in the summer of 2020 due to the pandemic. Less than a year later, he launched SuperStella Van, where he says he "found a vintage VW camper van named Stella, rebuilt it with a private dining room to seat 4 guests, and hustled dinners behind the Ferry Building."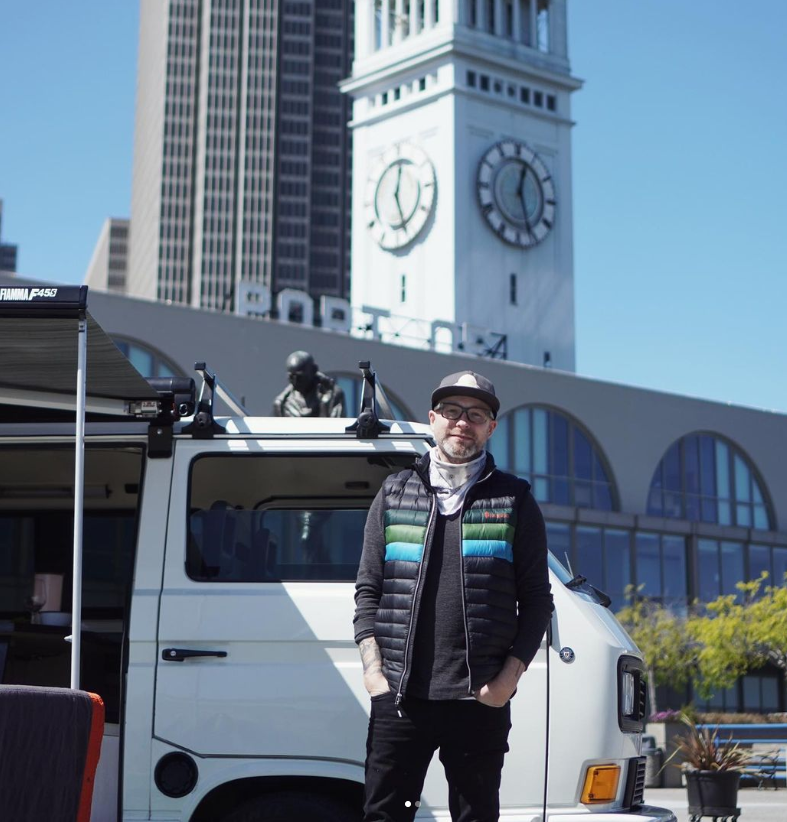 Anthony Strong and his van "Stella" | Photo Credit: @superstellavan/Instagram
Fast-forward to today, and Strong's vision for Pasta Supply Co. is as clear as day. "We're creating a casual, engaging space, a pasta playground, a mini factory behind a big display of freshly-made pastas, and all the right things for everyday pasta making or special occasions at home. Our dining room will be small and comfortable," Strong says on Kickstarter. Once the restaurant is open, it will seat around 40 guests, and it will serve up four or five rotating pasta varieties each day, some vegetable options, and wine, of course. There's no word yet on an opening date for the restaurant side of things.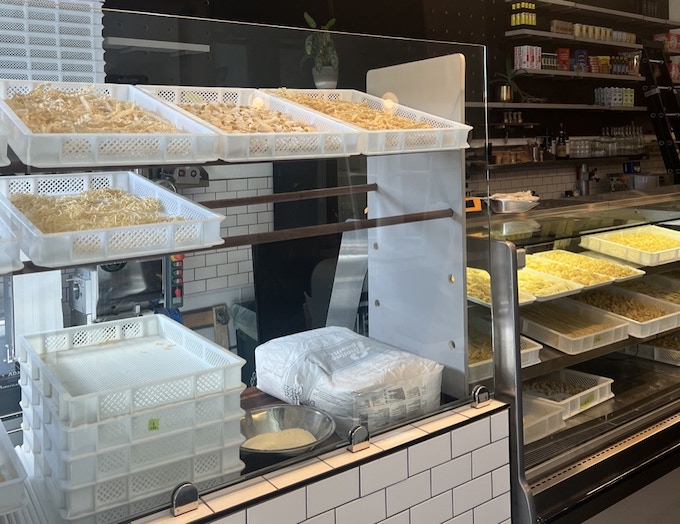 Photo Credit: Pasta Supply Co/Kickstarter

As far as the retail space goes, Tablehopper reports that strong will offer "30 different housemade pastas and 12 sauces." It is scheduled to be open starting March 25th from 10:00 a.m. to 3:00 p.m.