California's reservoirs experienced a major boost due to the plentiful rain and snow captured this year, which would generally be a cause for celebration. According to a recent SF Chronicle article; however, Bay Area water bills are still set to soar, leaving many residents scratching their heads and asking, "Why?"
Large water suppliers in the Bay Area, including the San Francisco Public Utilities Commission (SFPUC) and the East Bay Municipal Utility District (EBMUD), plan to hike water and sewer service rates starting this summer, with some of the steepest increases in years. An EBMUD spokesperson, Christopher Tritto, explained that the rate hikes are due to the costs of maintaining and upgrading infrastructure, rather than the abundance of water itself, as the water from rain and snow is essentially free.
Indeed, water agencies across the Bay Area are planning to invest most of their additional revenue in capital improvements, including repairing pipelines, upgrading treatment plants, and exploring novel techniques like rain gardens and desalination, per the SF Chronicle. Climate change has also posed additional challenges for water suppliers, with more extreme weather swings between droughts and deluges, forcing them to prioritize storage capacity and flood protection.
Despite these challenges, some may argue that the recent storms should provide temporary relief for residents in the form of reduced water bills, as demonstrated in the case of San Jose Water (SJW) customers who turned off irrigation systems during the rainy period. However, an article from the Mercury News suggests that while short-term reductions in certain charges may occur, other essential costs will remain unaffected, including those associated with water treatment, transport, and infrastructure.
Although it's tempting to focus on the disappointing news of rising water bills, there have been some positive developments in the Bay Area. For instance, the Marin Municipal Water District approved a significant rate increase aimed at funding efforts to reduce wildfire risks on watershed lands, according to another SF Chronicle article. This plan includes trimming combustible vegetation and improving fire roads to minimize the impact of climate change-induced wildfires on the area's critical water supply.
Regardless of the storm-induced replenishment of reservoirs, the lingering effects of long-term drought cannot be ignored, as the Mercury News reports that many areas in California continue to face severe hydrologic and ecological drought indicators. Experts caution that it could take years of normal precipitation levels to fully recover and replenish depleted groundwater aquifers and other resources.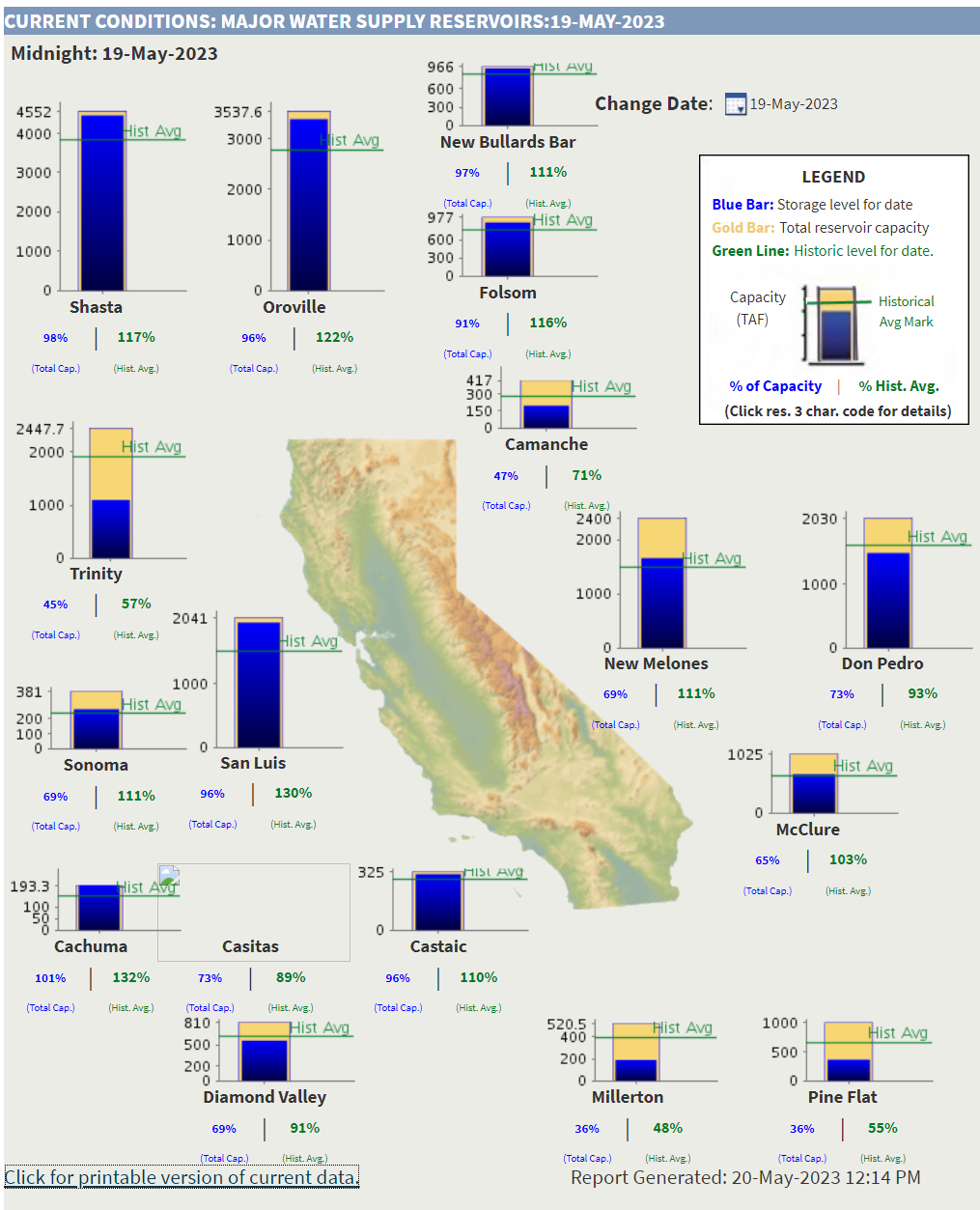 (California Department of Water Resources)
Given this ongoing issue, it seems the only way to mitigate the negative impact of rising water bills and fluctuating drought conditions is for residents to continue embracing water conservation practices. Notably, SJW customers have already made progress, achieving a 19.8% reduction in water usage in November last year compared to 2020 levels, according to the Mercury News.