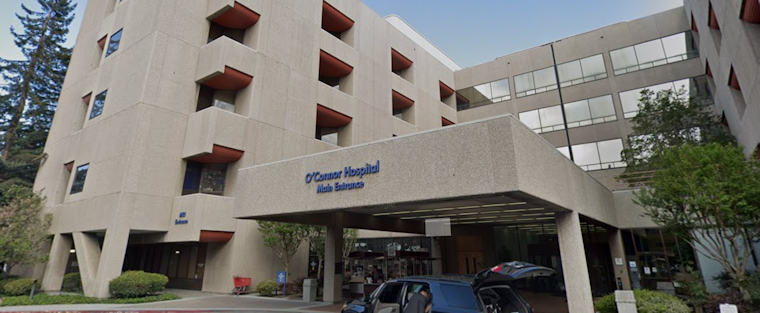 Published on May 27, 2023
San Jose witnesses another tragedy following the recent events at Santa Clara Valley Medical Center, as reported by the San Jose Spotlight. A man in custody at O'Connor Hospital fell to his death after smashing a window and jumping onto a ledge, raising concerns about the security of patients and staff at the facility.
According to the Mercury News, the man was taken into custody for allegedly violating a court order, and had been admitted to O'Connor Hospital due to a pre-existing medical condition. The incident began when the man assaulted an officer guarding him and threatened to strike the officer and a nurse with a metal oxygen tank. The officer and hospital staff retreated to call for help, leaving the man unattended.
It was during this time that the man allegedly used the oxygen tank to smash the window, jumped onto a ledge, and fell roughly 20 feet. Despite efforts by security guards and the officer to intervene, the man suffered life-threatening injuries and was pronounced dead after receiving medical care at another trauma hospital.
This tragic event comes amid a crisis among health care workers in Santa Clara County, as reported by San Jose Spotlight. Doctors and health care workers are demanding changes at county hospitals following a suicide and another attempted suicide of two Santa Clara Valley Medical Center physicians. Chronic staff shortages, heavy workloads, and long waits for life-saving procedures are putting immense pressure on health care professionals.
The man's death at O'Connor Hospital adds to the growing list of concerns and incidents involving health care workers in Santa Clara County. Authorities, including the Santa Clara County District Attorney's Office and San Jose Police Department's Homicide Unit, have initiated a joint criminal investigation into the incident, with the case being monitored by the department's Internal Affairs Unit, the City Attorney's Office, and the staff of San Jose's Independent Police Auditor.
Meanwhile, groups like the Valley Physician Group are urging county leaders to address workplace issues. They argue that mismanagement has long been an issue in county hospitals, leading to a state of crisis that is negatively impacting health care workers' mental health and overall well-being. The group represents nearly 500 doctors at three public hospitals in the county, adding weight to their call for action.