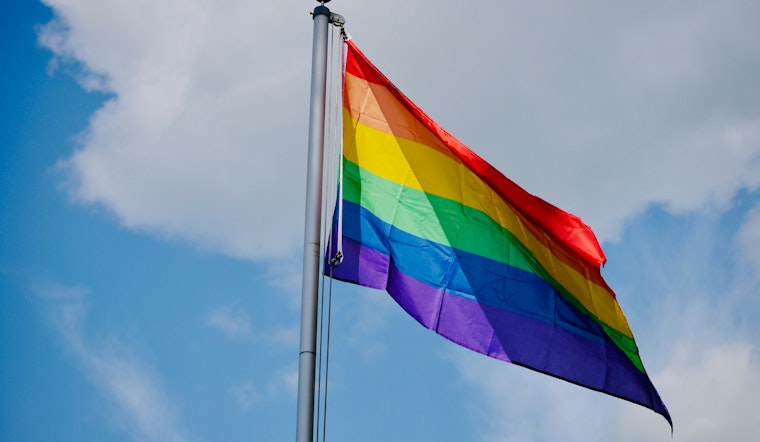 Published on May 17, 2023
An act of alleged vandalism, a pride flag was torn off its mounting bracket and left on the ground outside First Lutheran Church in Palo Alto, California, sparking a police investigation, with authorities treating this incident as a hate crime, reports Mercury News. The flag had been ripped from the front exterior of the church building, causing significant damage to the wall, says ABC7 News. Alarmingly, this event might add to reports of a rising trend of anti-LGBTQ hate crimes in California.
As reported back in 2022, hate crimes in California reached their highest level in over 20 years, with the LGBTQ community facing a particularly targeted increase, according to the Bay Area Reporter. State Attorney General Rob Bonta revealed during a news conference last year that reported hate crimes against LGBTQ individuals had risen from 205 incidents in 2020 to a staggering 303 in 2021, marking a 47.8% increase. The "report undeniably shows that the epidemic of hate we saw spurred on during the pandemic remains a clear and present threat," Bonta stated, stressing the grave reality of the situation.
Moving back to the recent pride flag vandalism at the First Lutheran Church in Palo Alto, police are urging anyone with information about the incident to call the Palo Alto Police Department's 24-hour dispatch center or submit anonymous tips via email, text message, or voicemail. As the investigation proceeds, it exposes the harsh reality of a persistent and pervasive environment of intolerance that LGBTQ individuals and other targeted communities face daily.