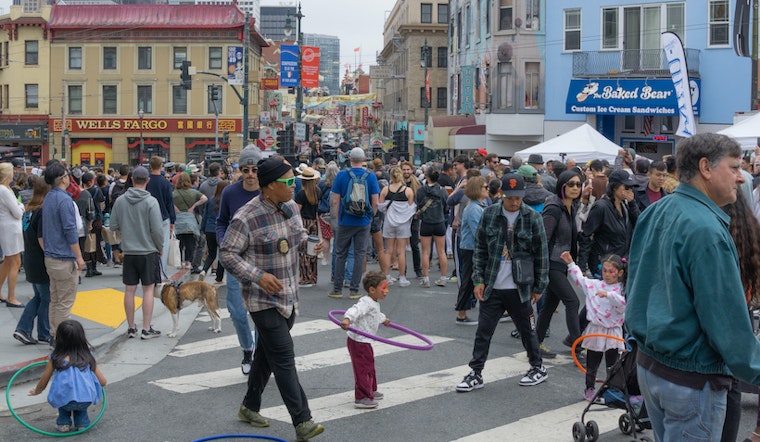 Published on June 19, 2023
Jubilant crowds filled the streets of North Beach over the weekend at the 67th North Beach Festival. There wasn't a hint of gloom or doom in the air at the free, two-day party put on by the North Beach Business Association in collaboration with Sunset Mercantile. Just plenty of music and positive vibes — even the sun showed up for the fun. Most of the action happened on Columbus Avenue between Broadway and Green Street and along Grant Avenue's retail corridor. Proceeds from the event — notably the first outdoor street fair in the city — support local community programs and organizations.
"This event is really a celebration of North Beach," said Angie Petitt-Taylor of Sunset Mercantile, who produced this year's festival. "It helps support local businesses and bring the community together."
Three different stages presented a mix of live music, including swing, jazz, indie pop, and classic rock. On Green Street, DJs from KXSF 102.5 FM cranked high-energy dance tunes. The live entertainment also included a high-flying performance by Club Fugazi acrobats, stand-up comedy, and poetry readings. As always, pups and their humans lined up in front of Saint Francis of Assisi for the beloved Blessing of the Animals.
Four beer gardens kept parched adults hydrated while food trucks and stands catered to a variety of cravings. And more than 100 makers and small businesses tempted shoppers with an eclectic array of clothing, jewelry, art and other goods. Kid-friendly fun included face painting, chasing giant bubbles and playing with hula hoops.
"We put a lot of focus on making our Makers' Block on Grant Avenue more interactive and arts-focused this year," said Petitt-Taylor. "And there were more children's activities, along with traditional events like Italian street painting with world-renowned artists.
Here are some scenes from the weekend bash: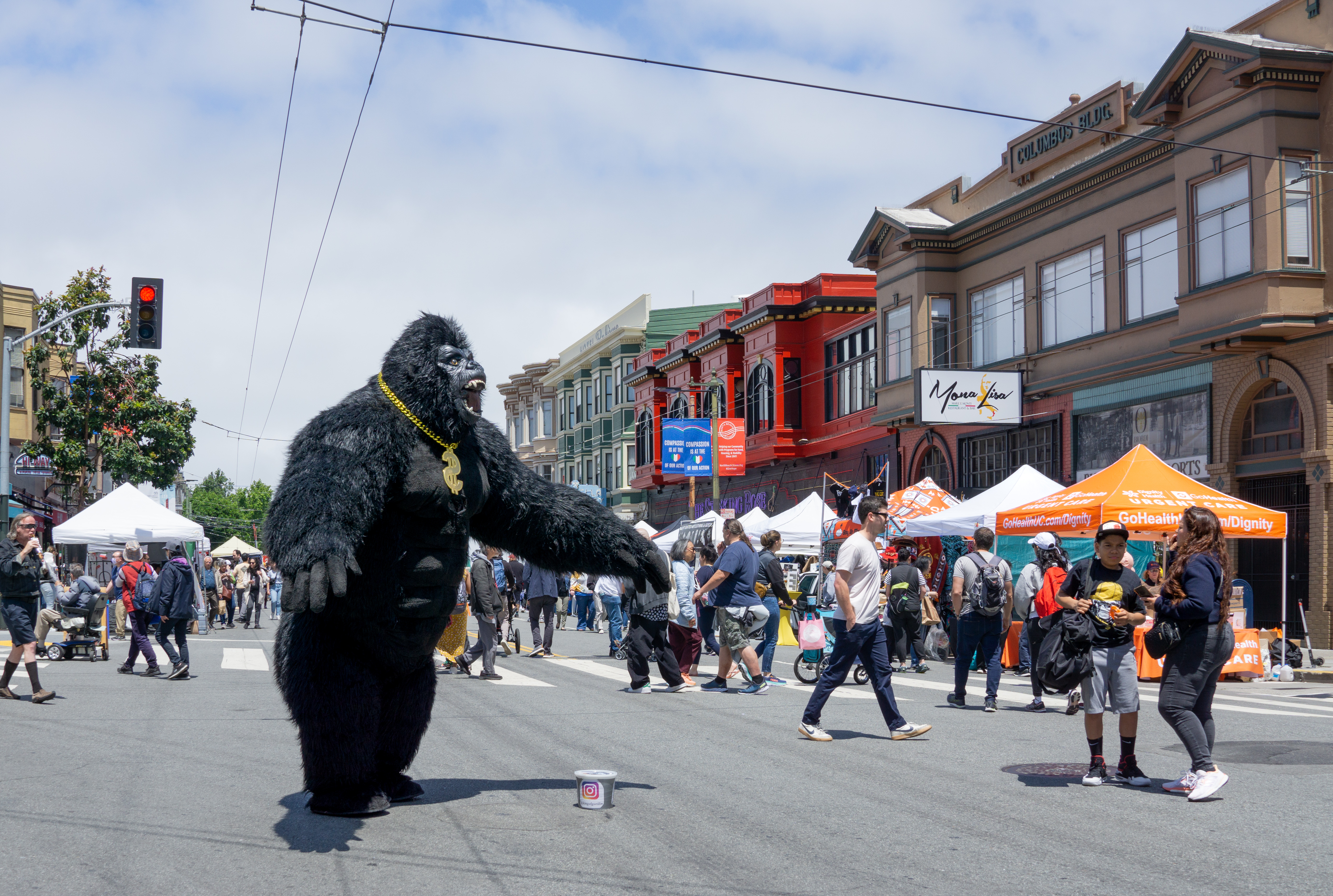 Monkey business on Columbus.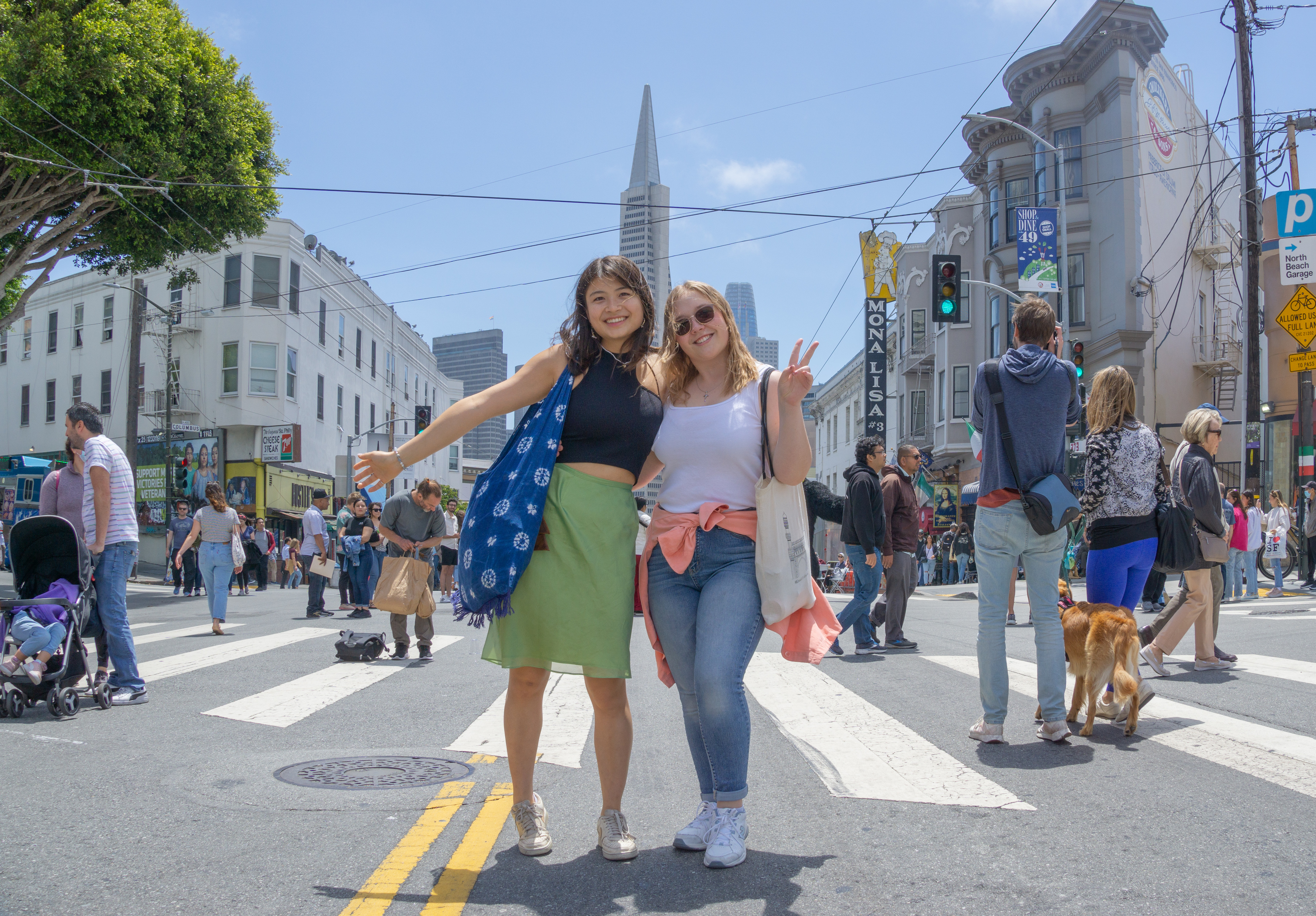 A couple of attendees soaking in the sun and Saturday's festivities.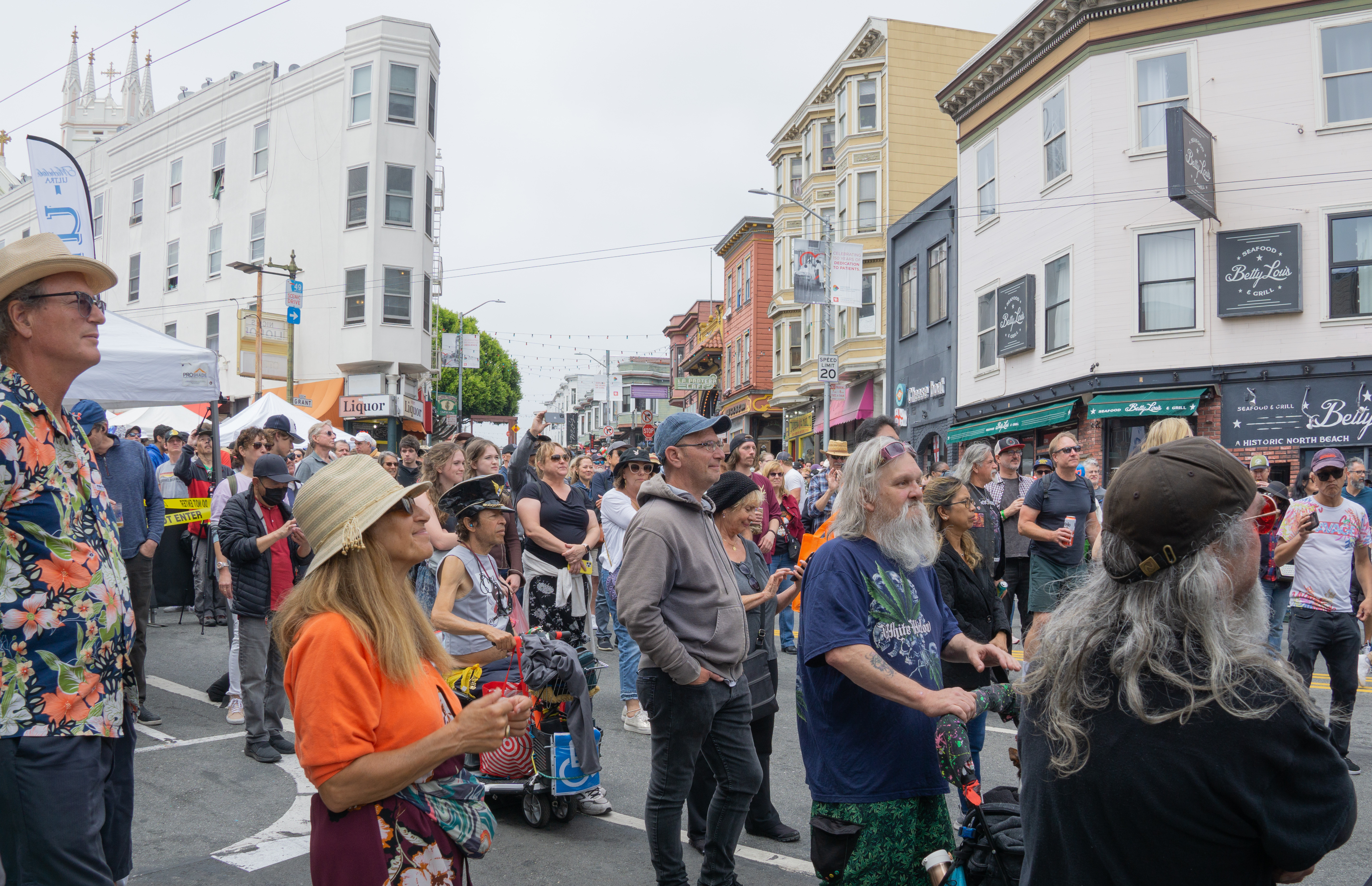 An appreciative crowd shows Sona some love after the band's Saturday set on the Broadway stage.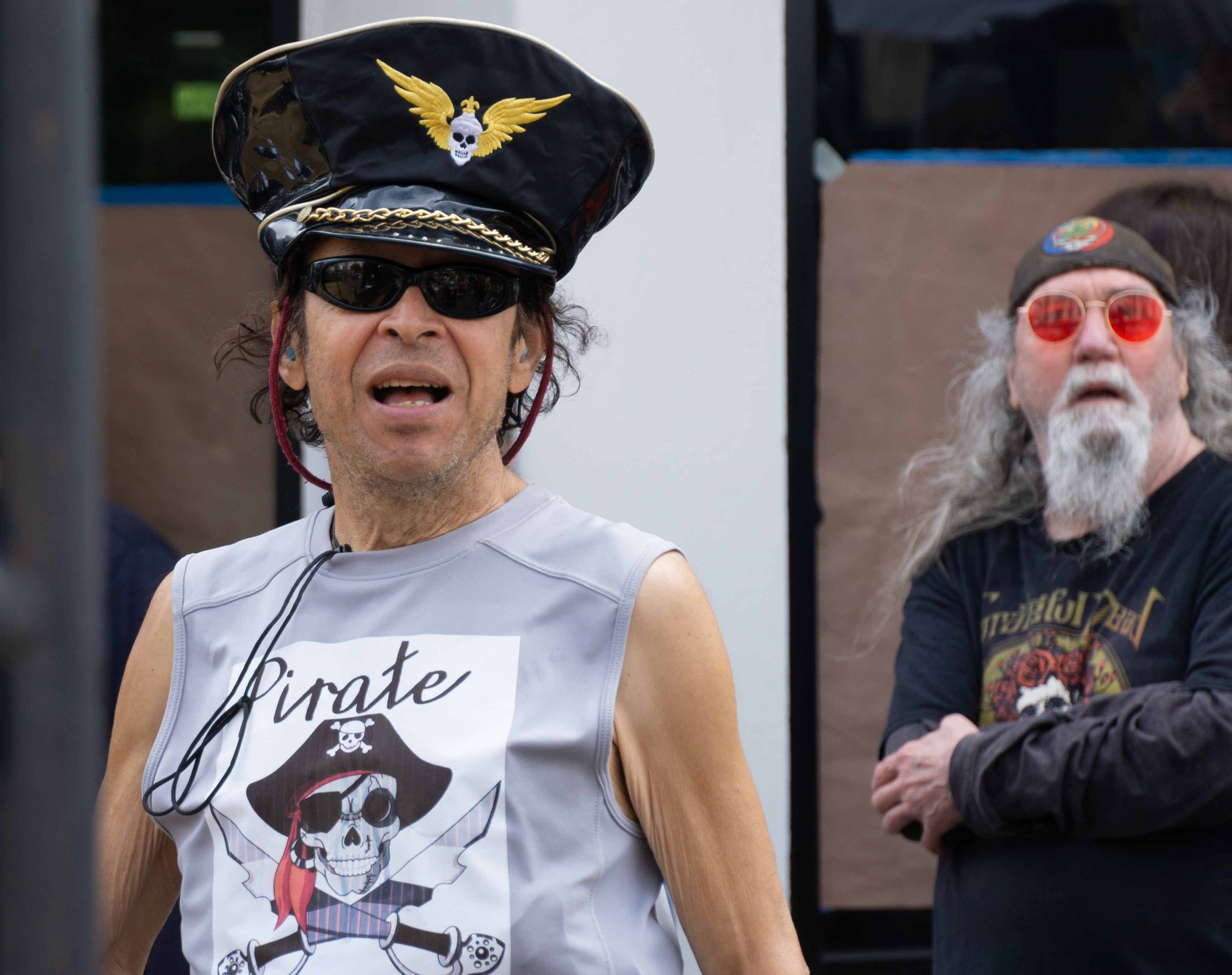 A music fan enjoys the live entertainment.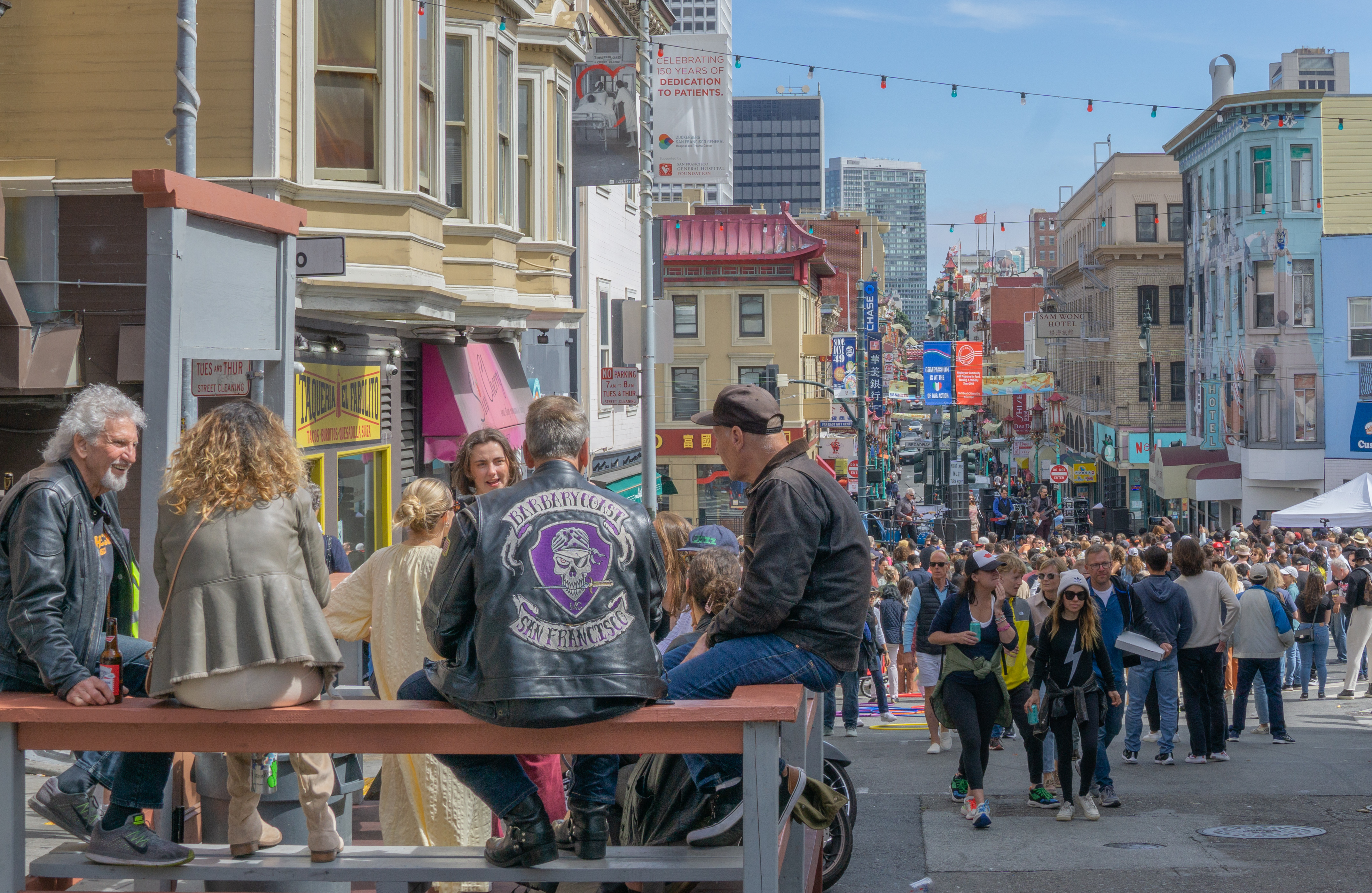 Hanging out at The Saloon while taking in the view of the festival crowds.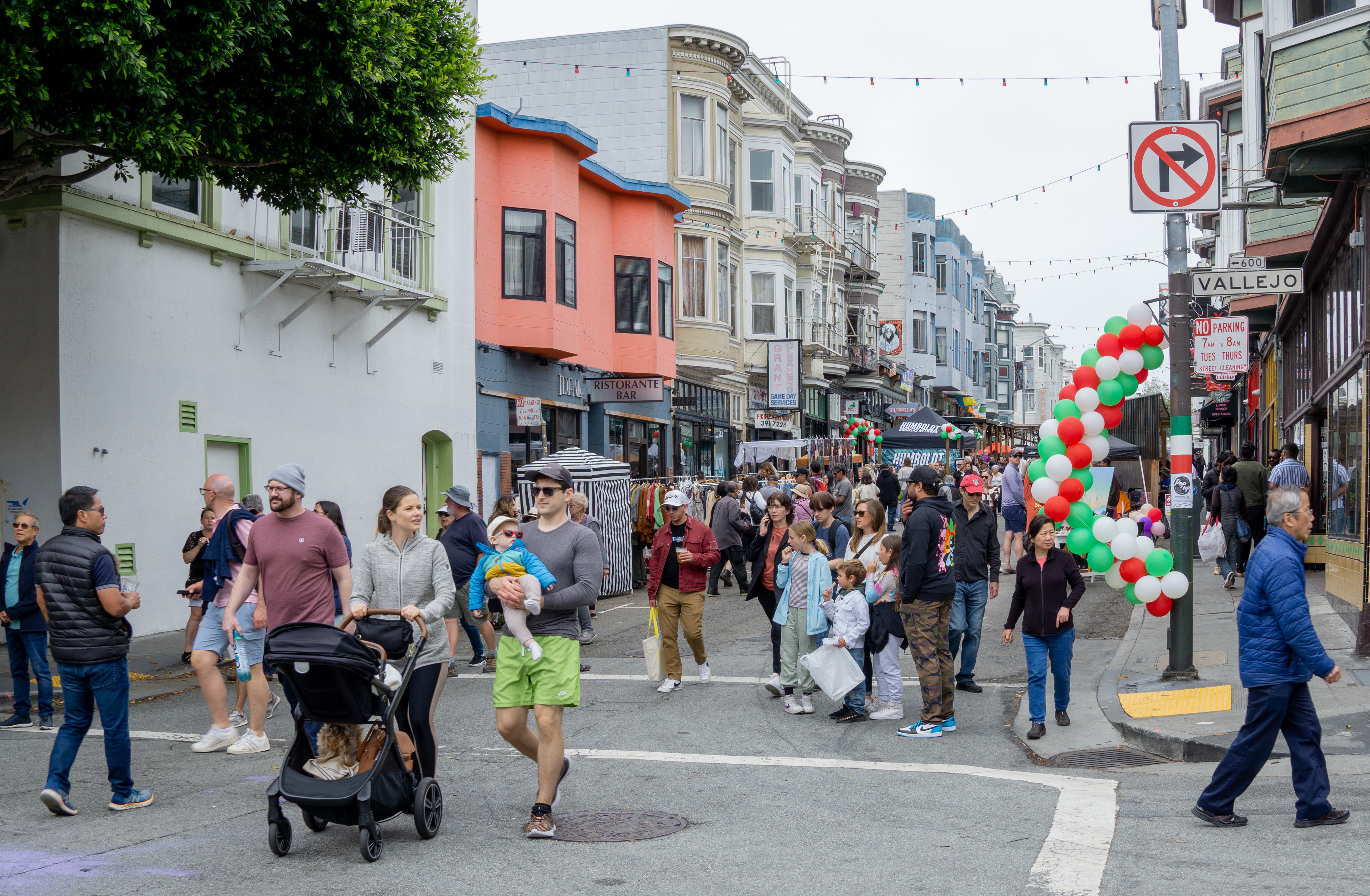 Attendees wander along the Maker Block on Grant.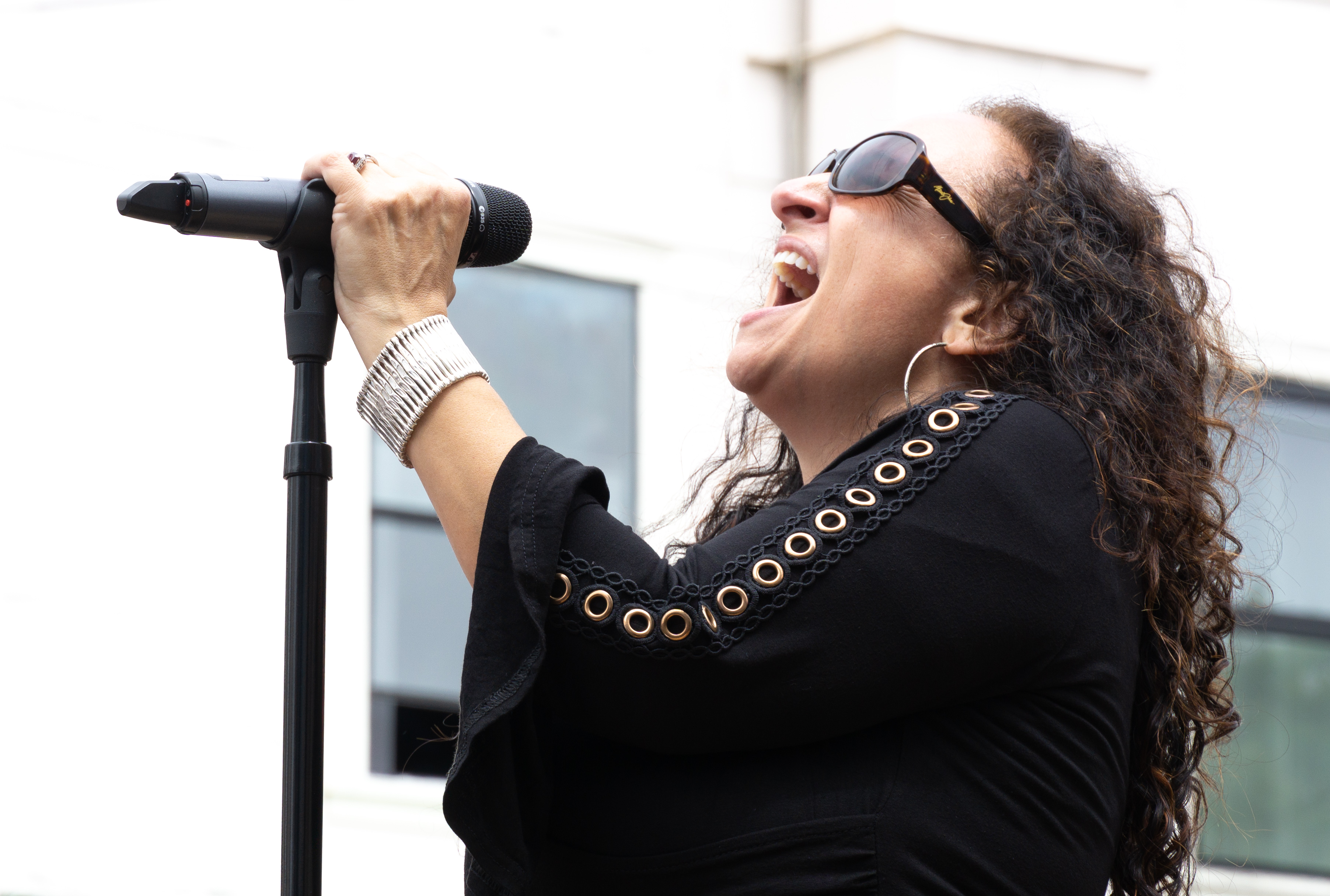 Sona Lofaro and her band kept the energy high with their covers of classic rock hits.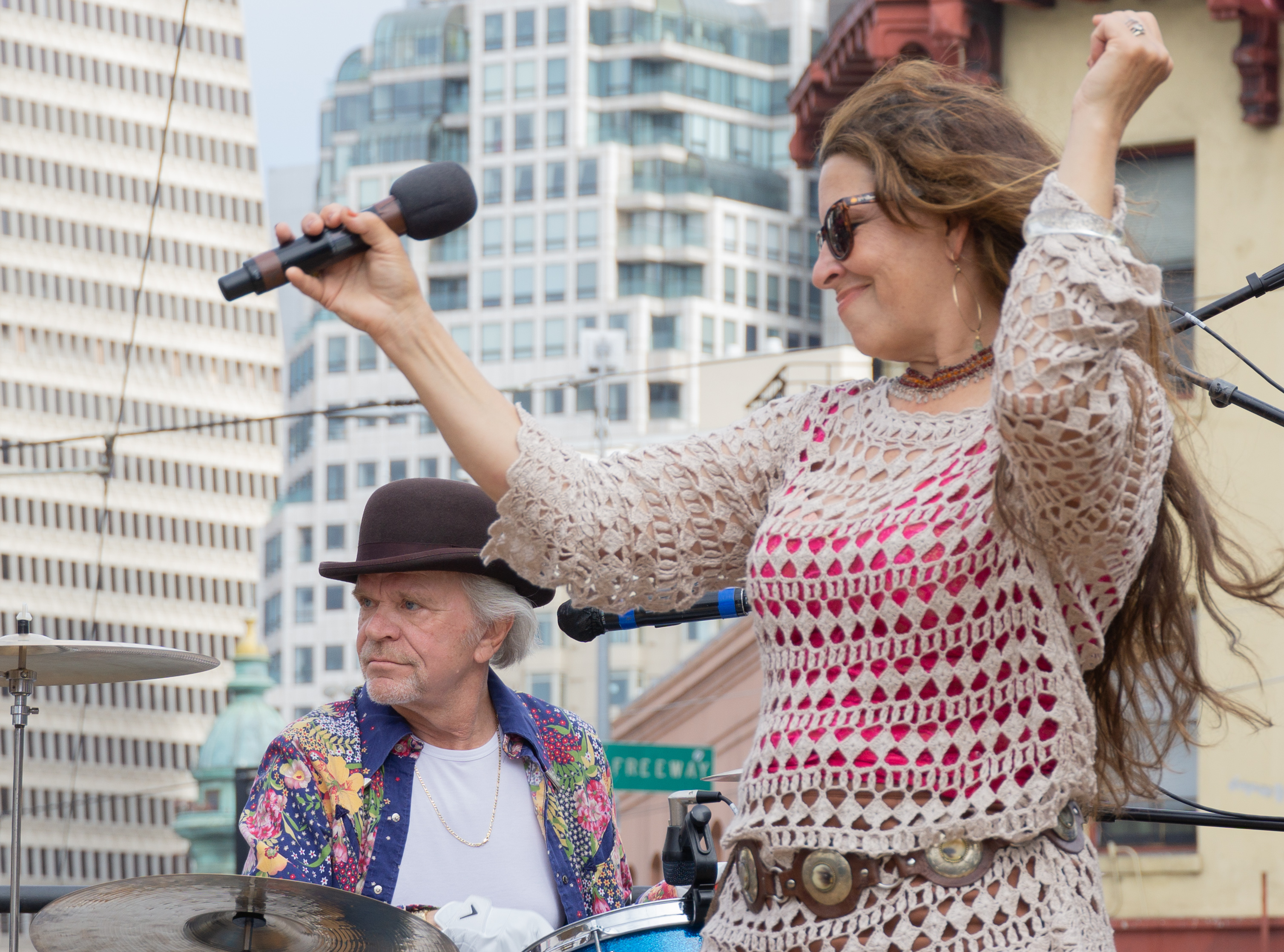 Lead singer Dianne Adel and drummer Jake Baker of The Seventh Sons, whose classic dance hits from the 60s-80s were crowd pleasers.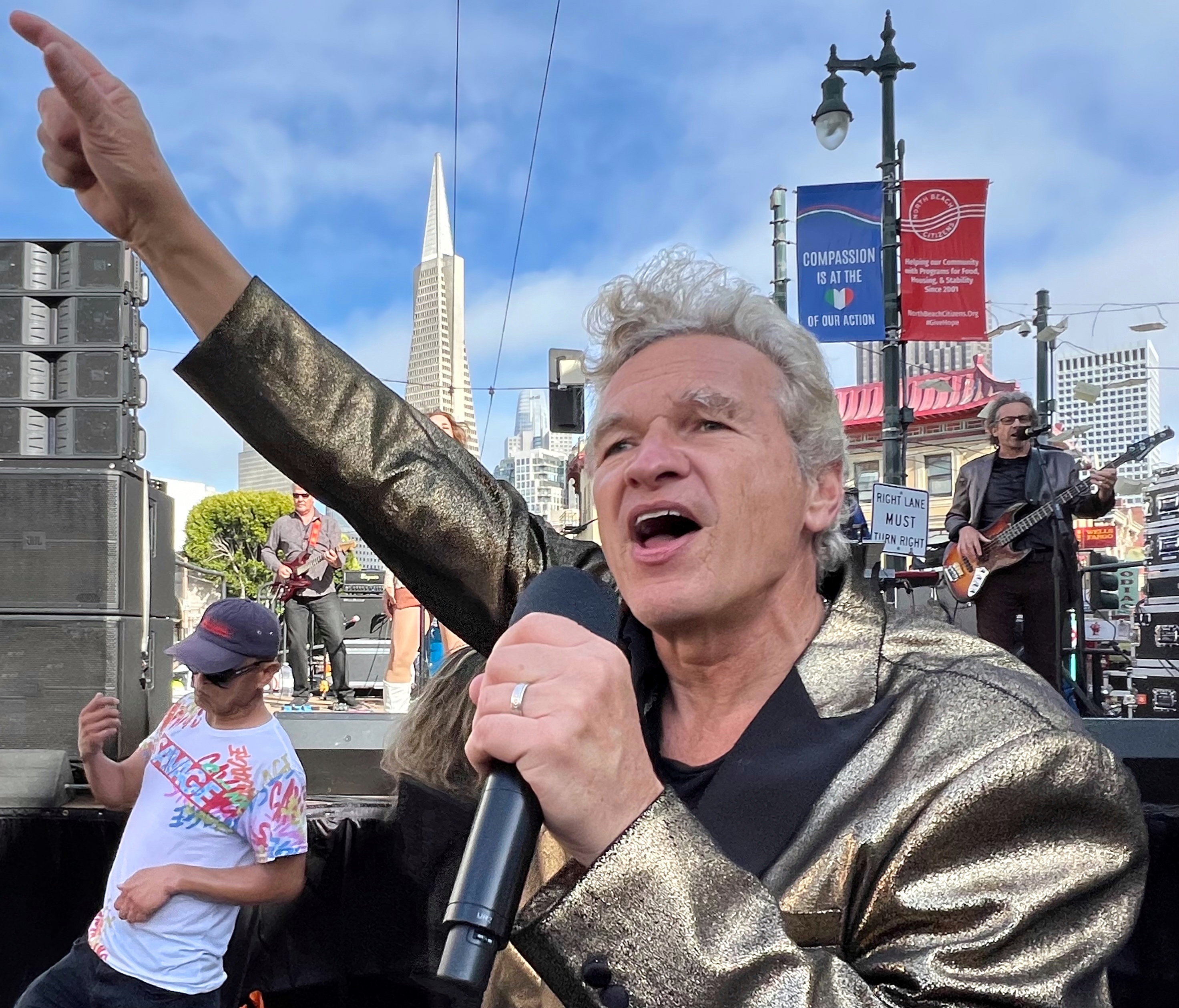 Frankie Adel, former member of the popular doo-wop group Sha Na Na and now with The 7th Sons, works the crowd.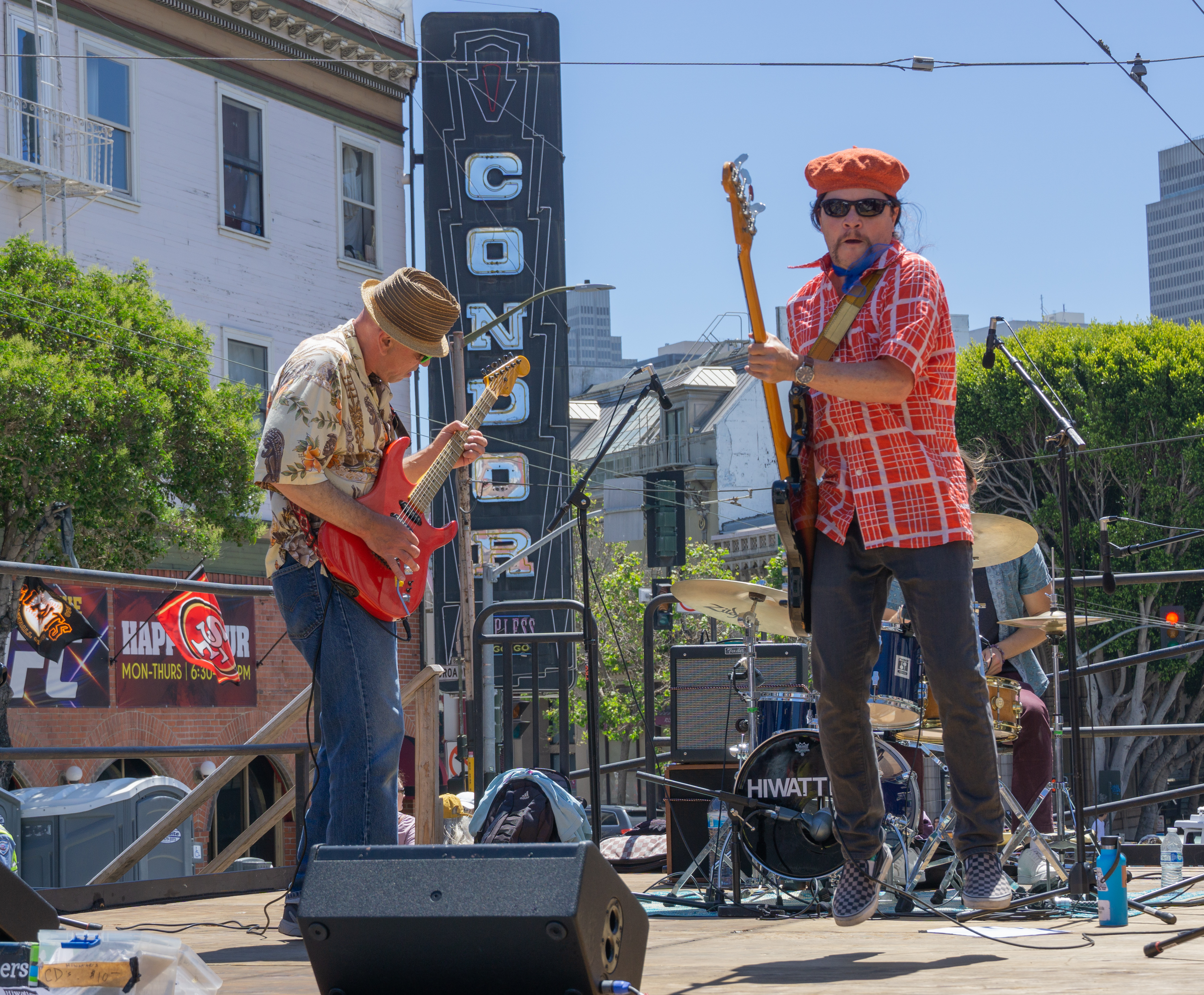 A member of Hiwatters gets some air while playing surf music.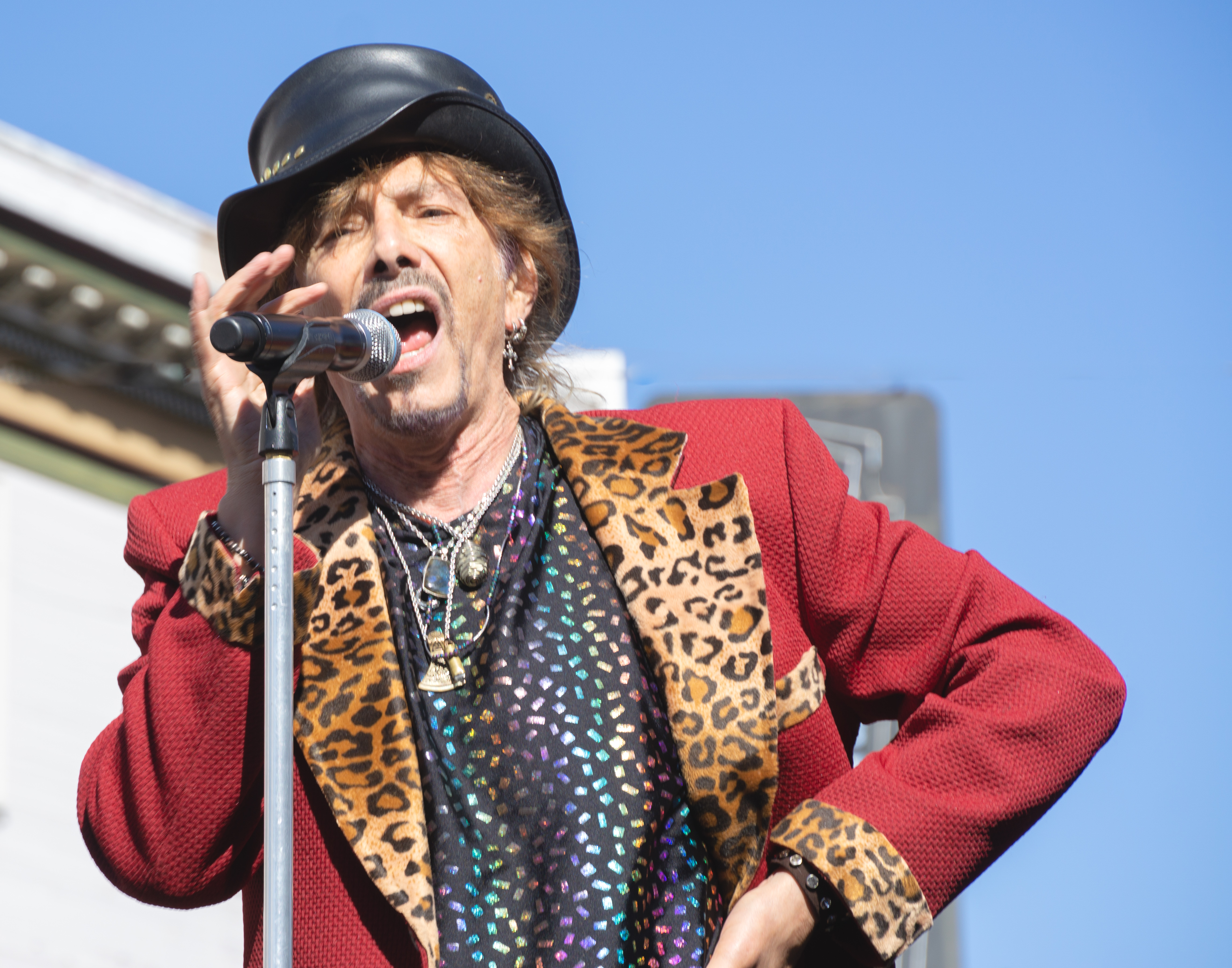 North Beach local Rudy Colombini and his band the Unauthorized Rolling Stones left the crowd begging for more on Sunday.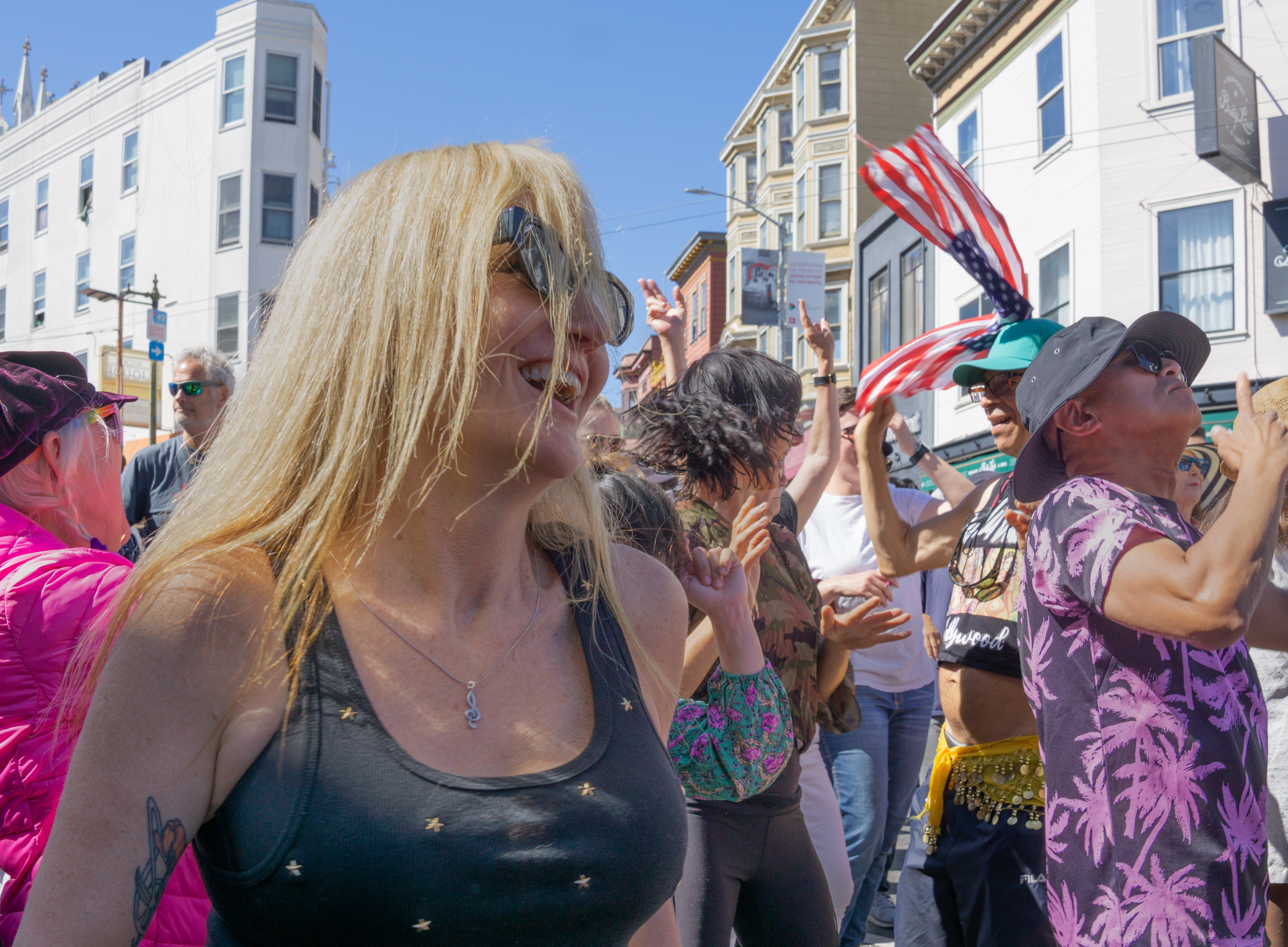 Fans rock out to the Unuathorized Rolling Stones.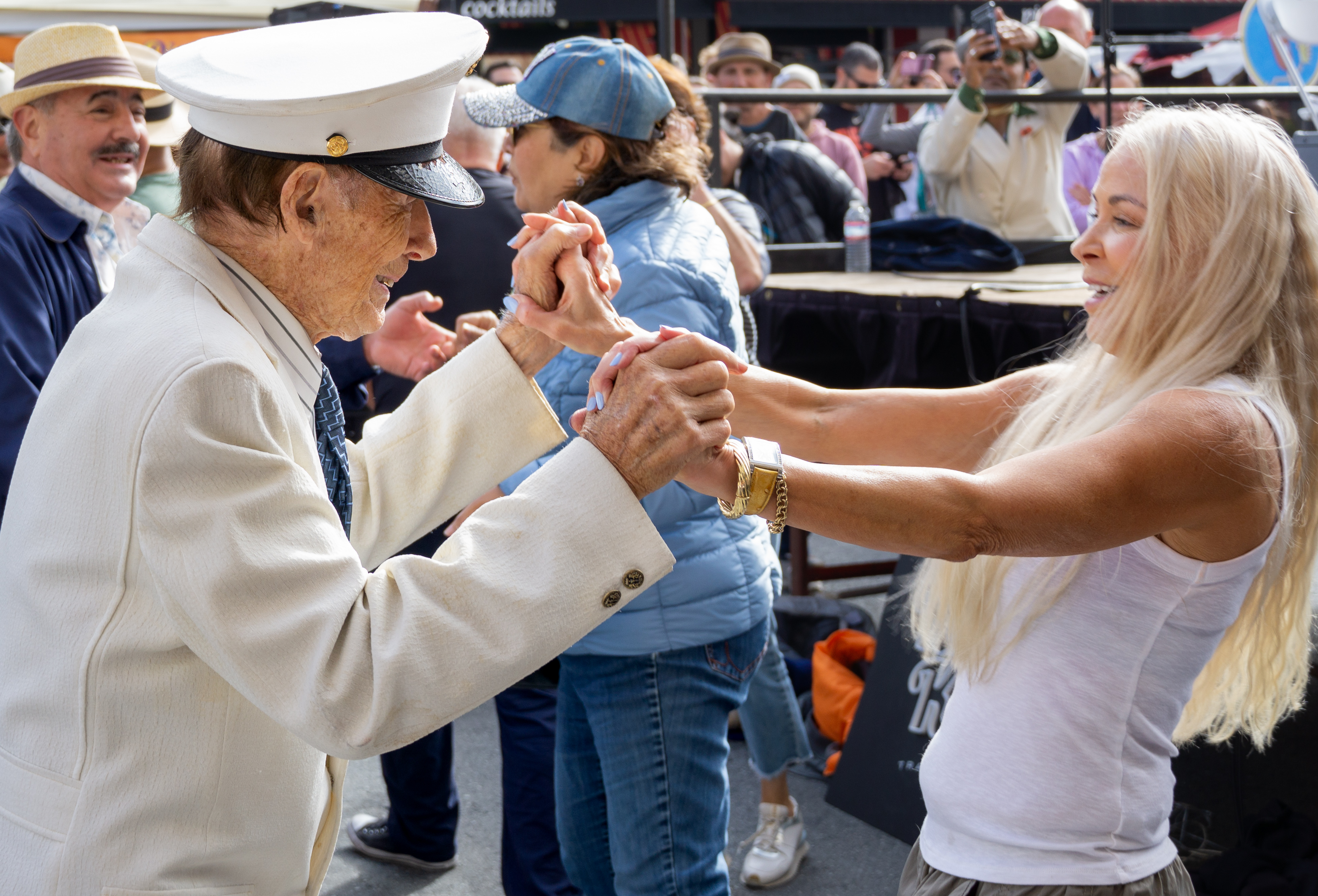 Swing dancers of all ages boogied their hearts out to the Alpha Rhythm Kings and other bands in front of the Green and Columbus stage; see more photos of the fun below.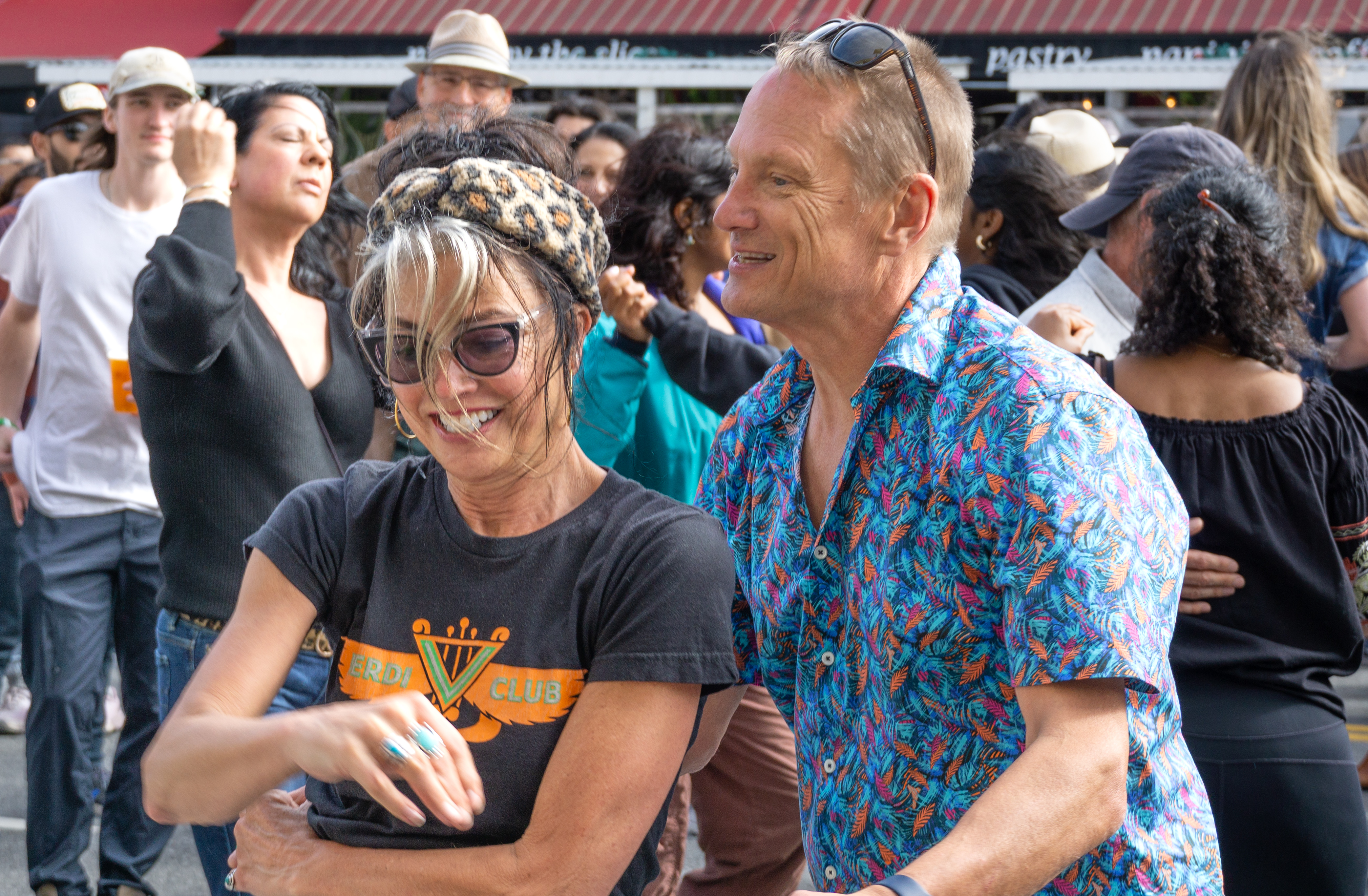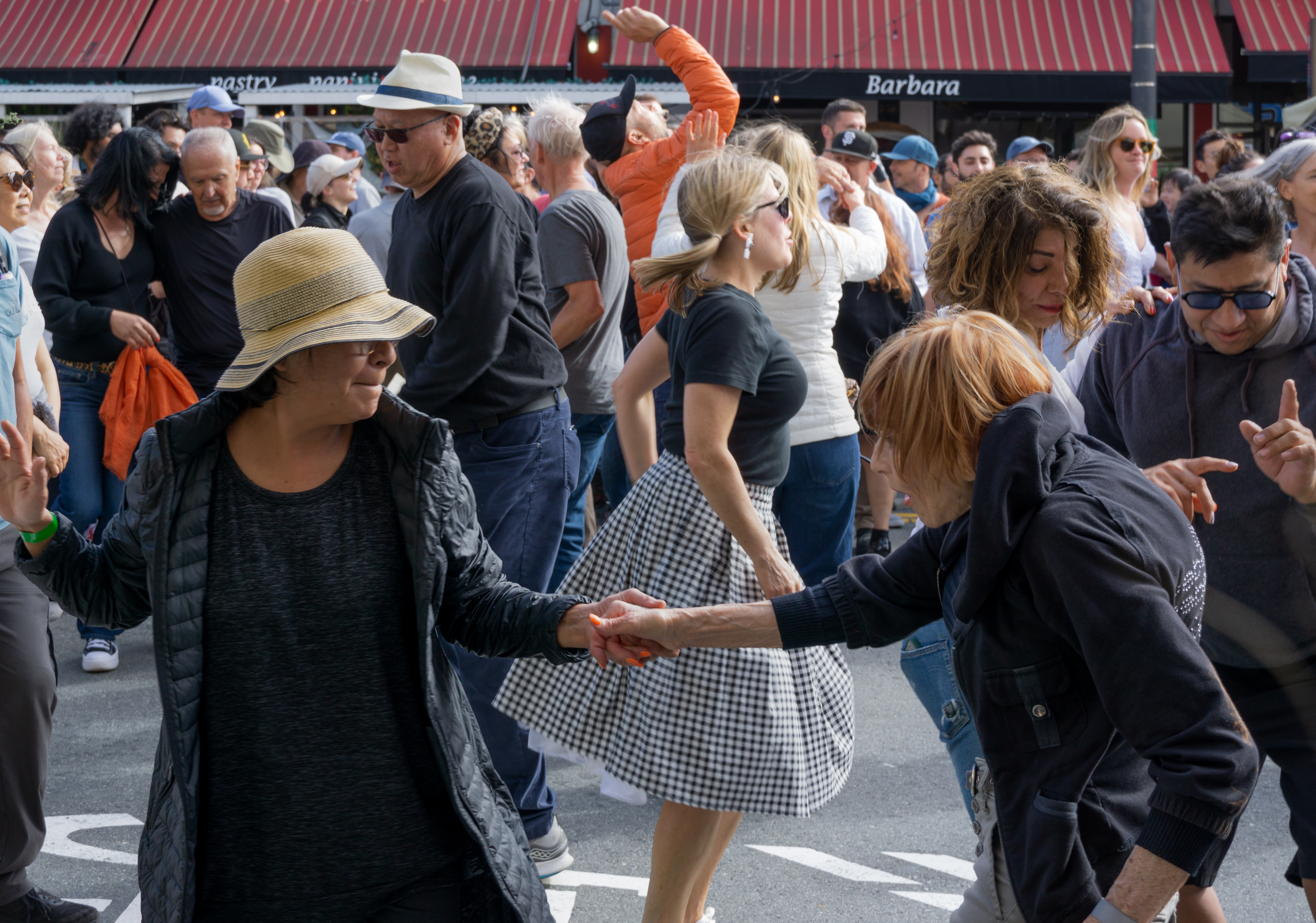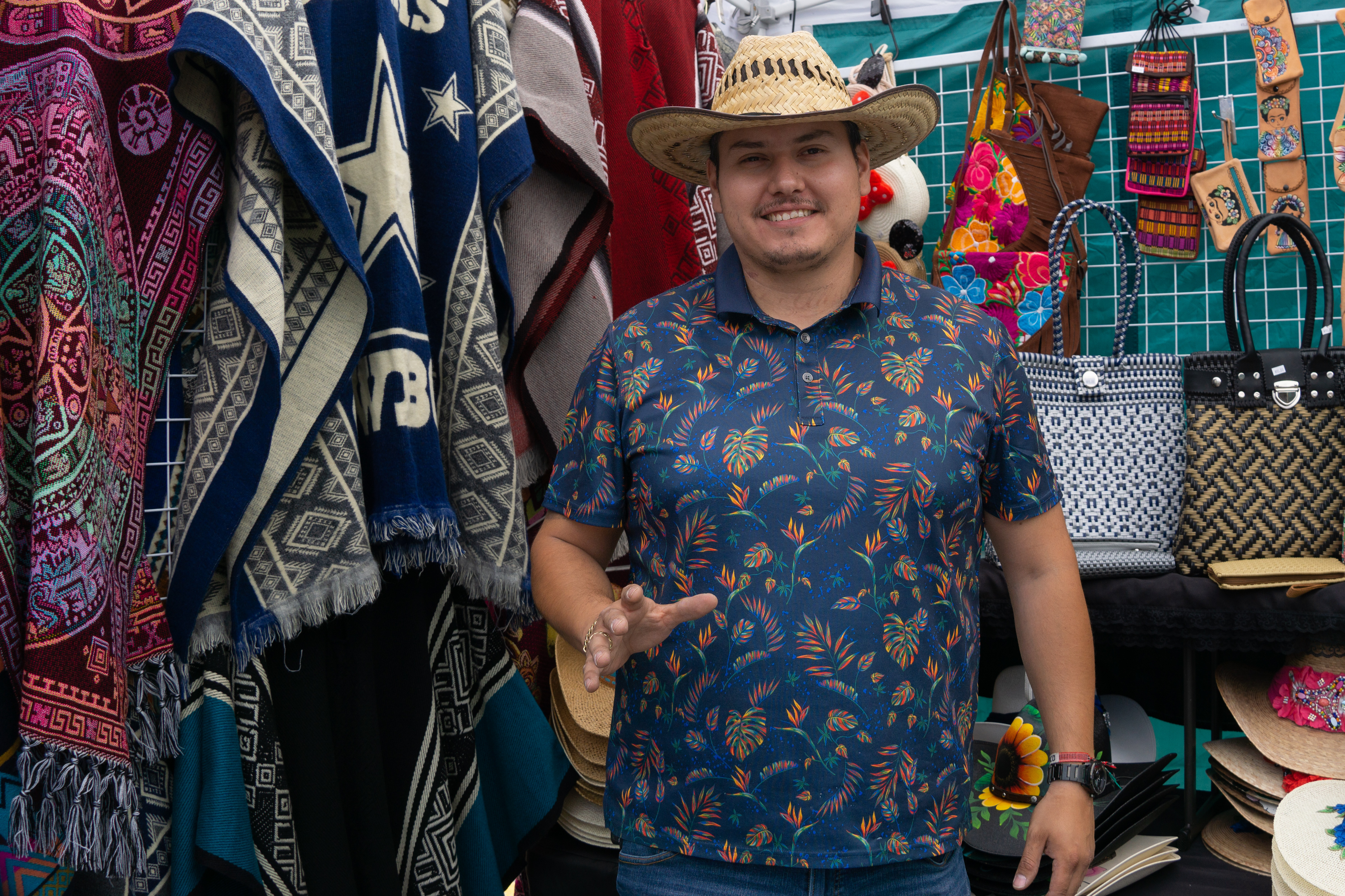 Artesania Korita's colorful artisan goods.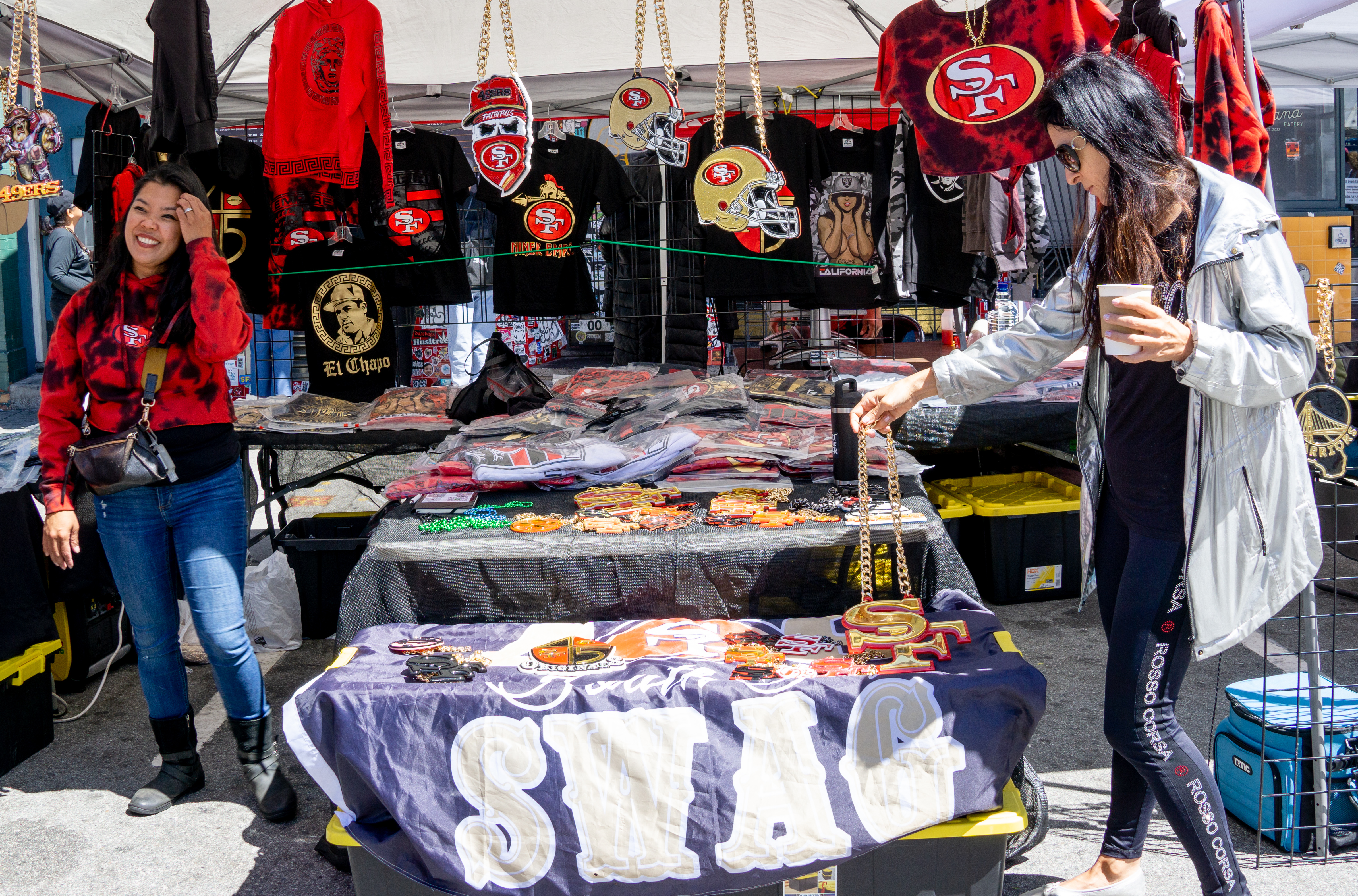 A festival attendee checks out 49ers swag on Green Street.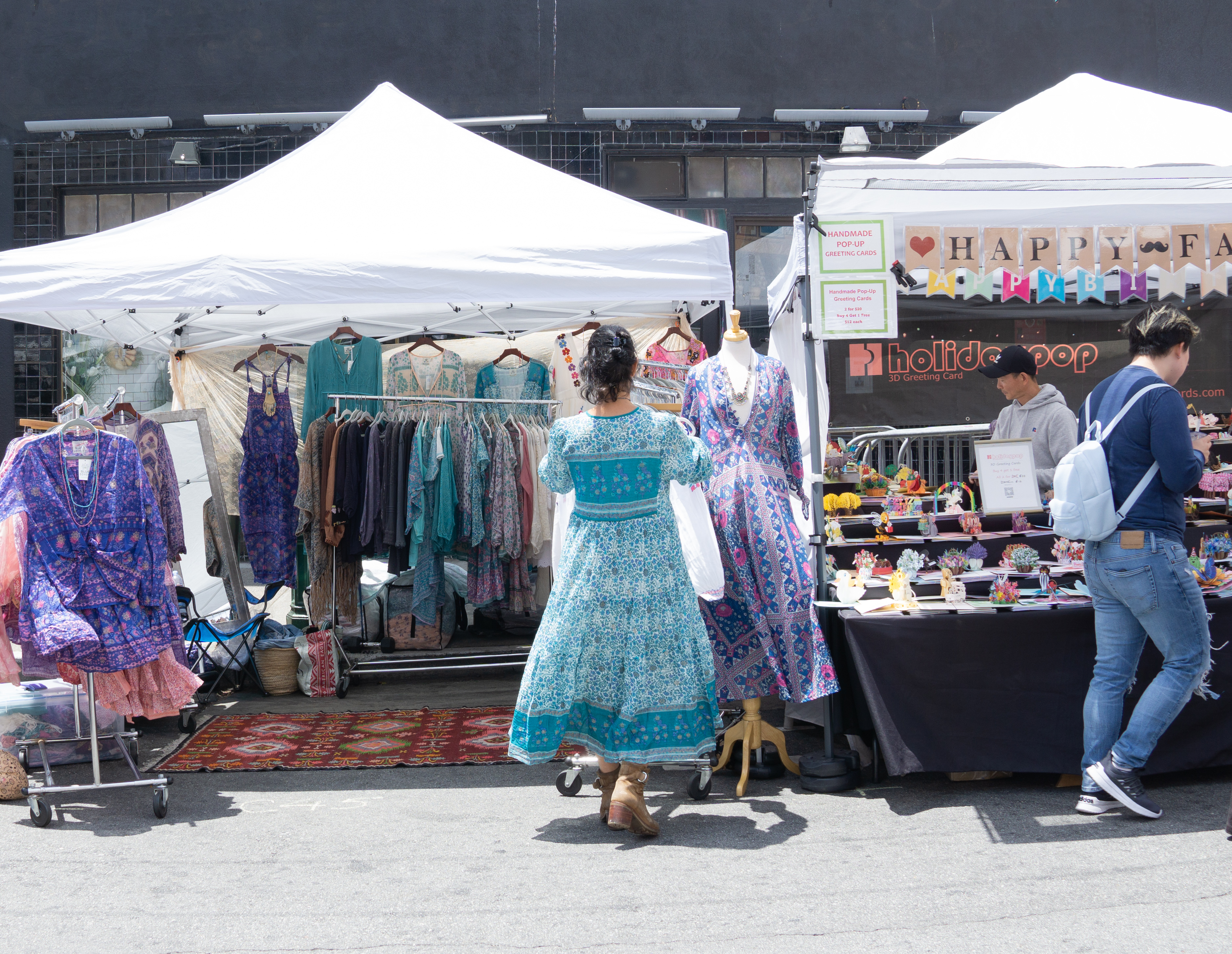 Colorful dresses, vintage threads and many other unique clothing options tempted shoppers.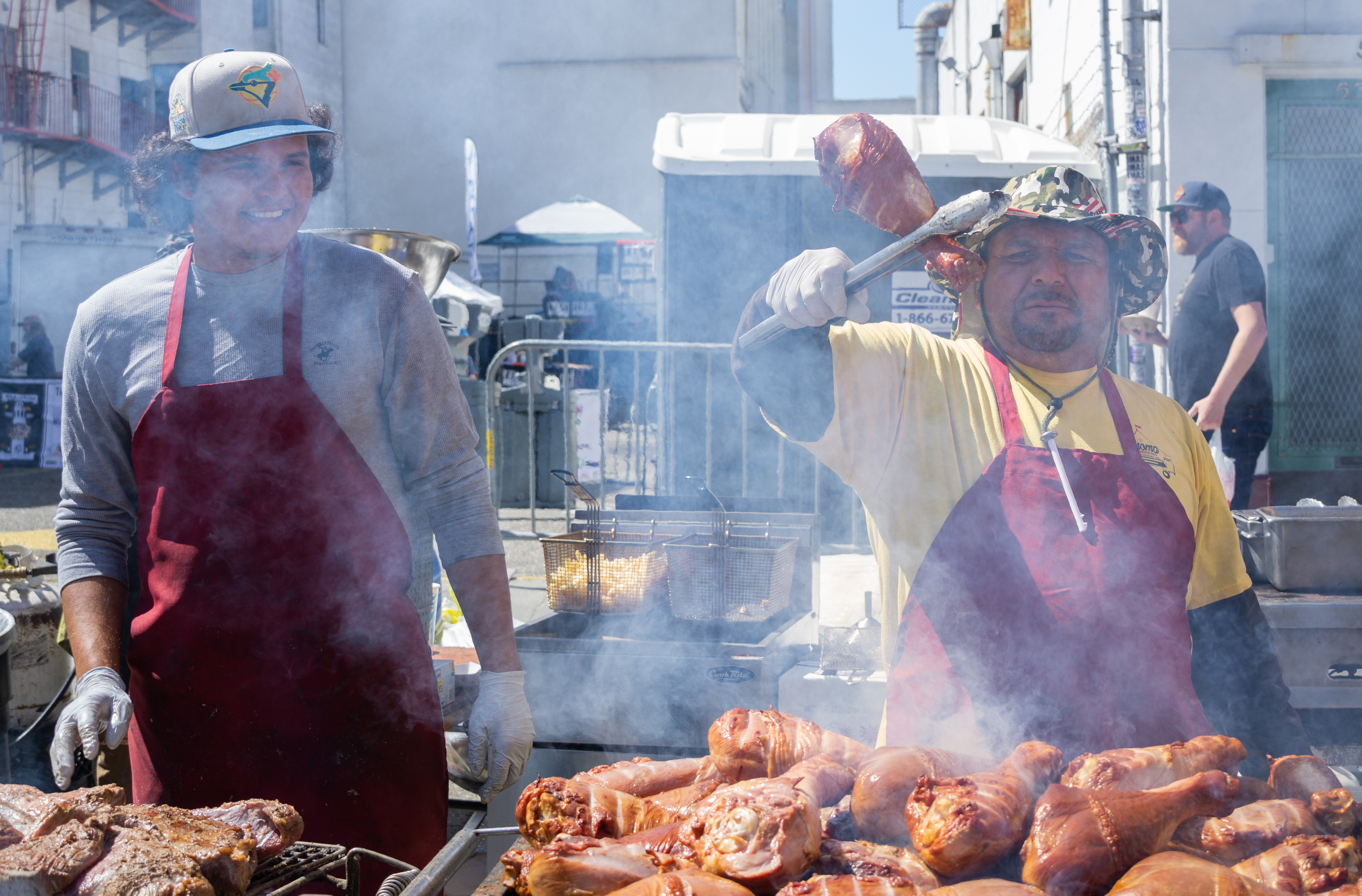 Barbecued turkey legs, chicken and steak were among the popular food options at the festival.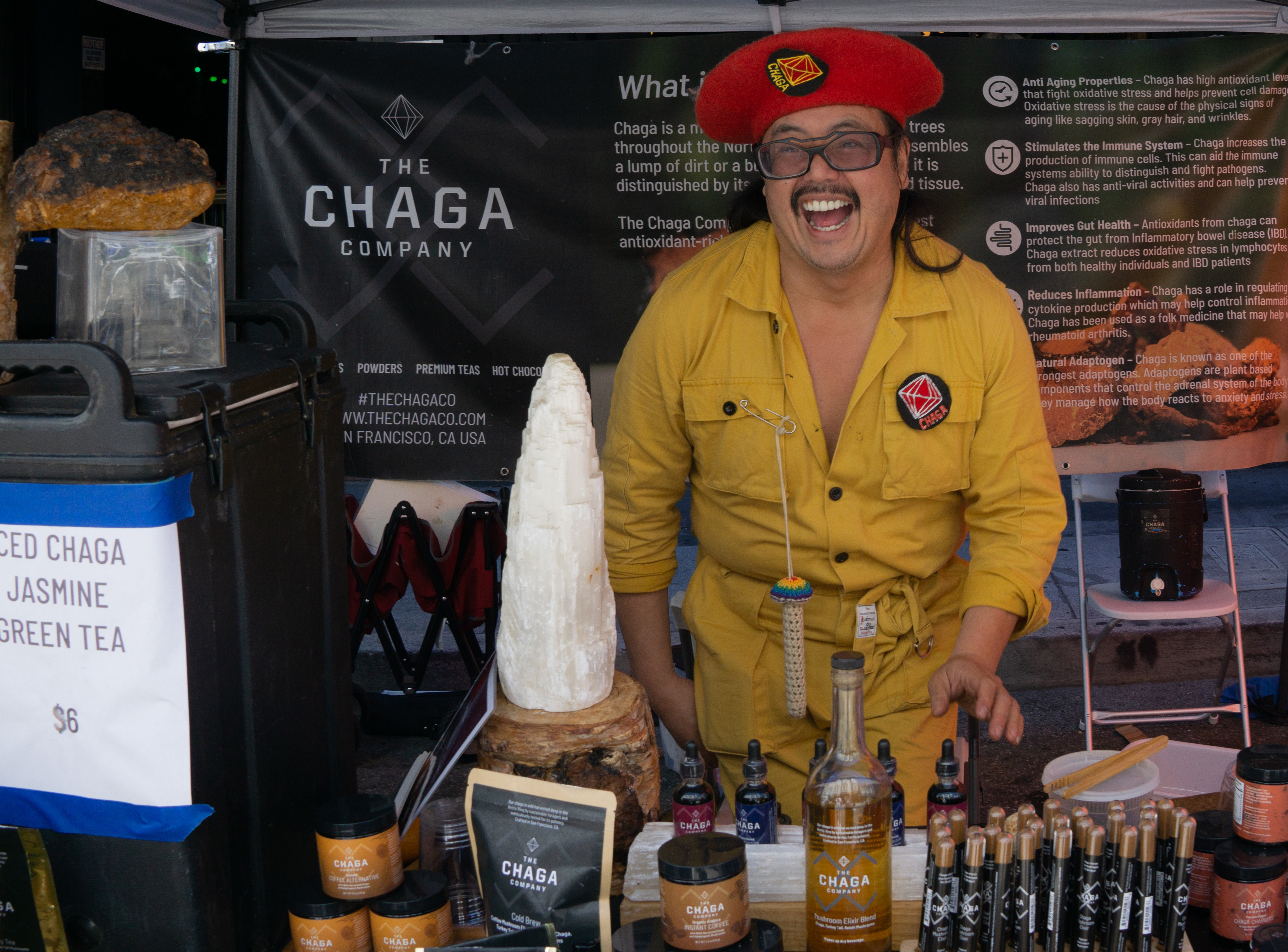 Gavin Escolar, owner of The Chaga Company, offered samples of his chaga tea and coffee, as well as chaga-infused chocolate.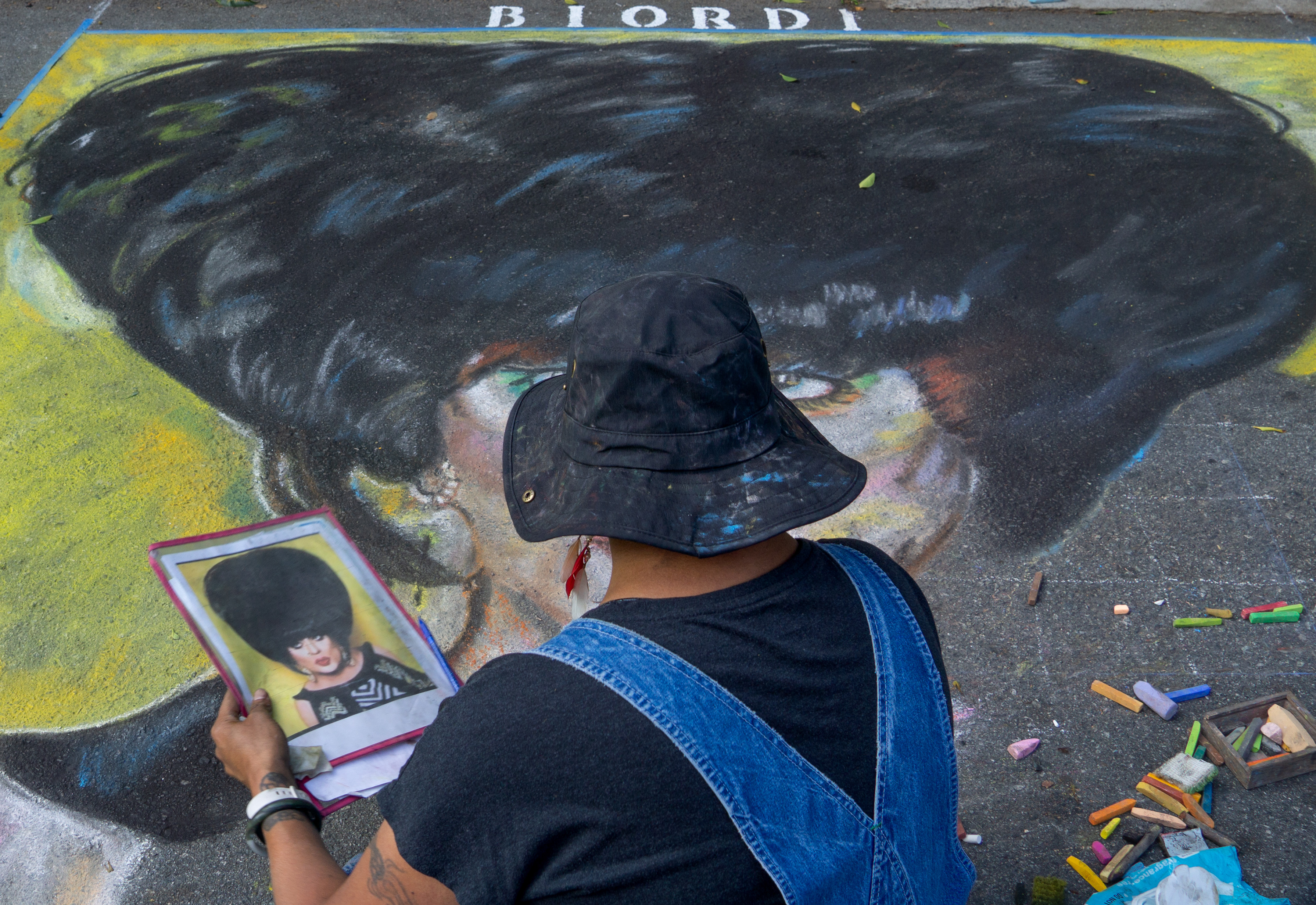 A chalk artist focuses on her masterpiece.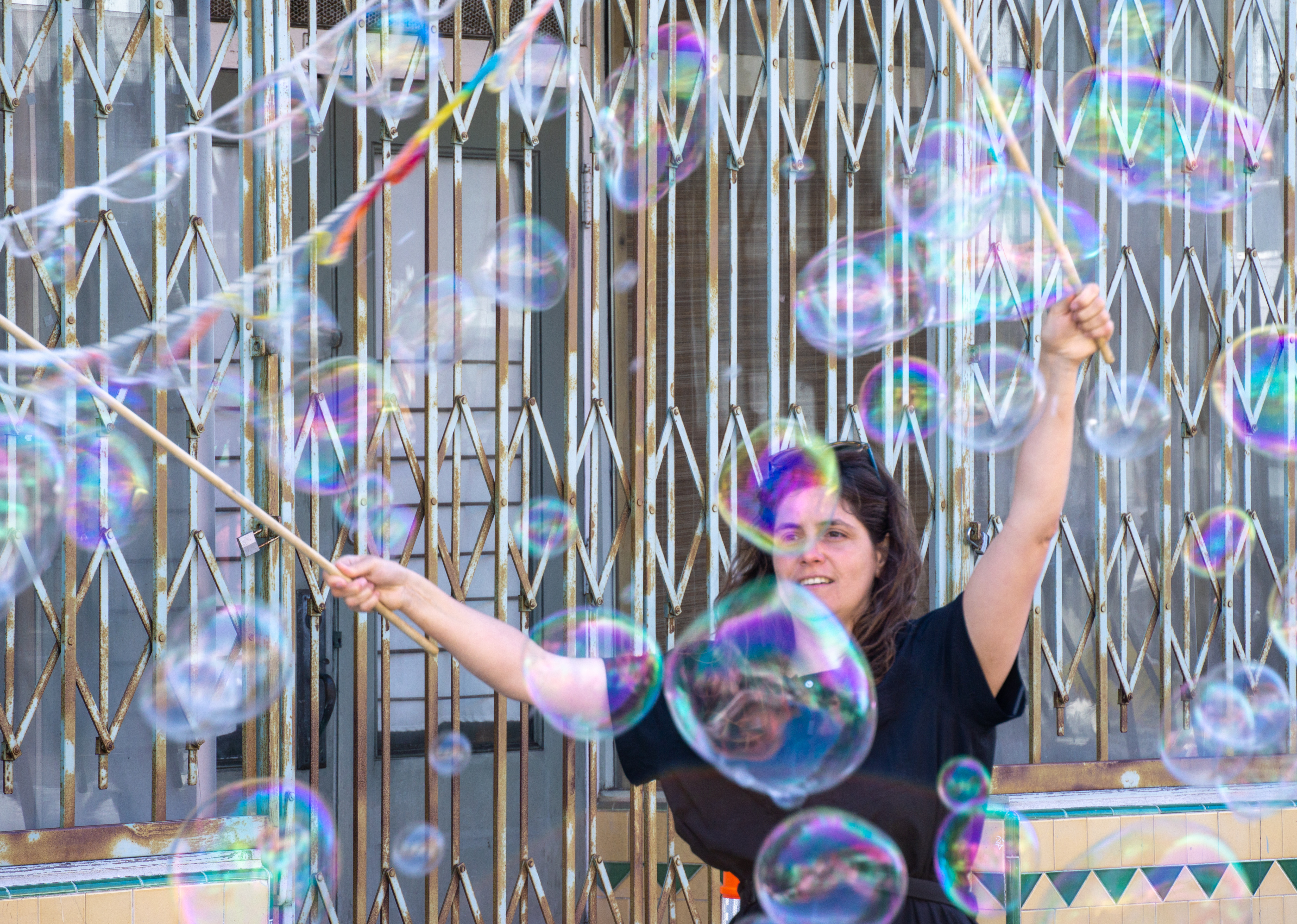 The giant bubble maker was a hit with kids.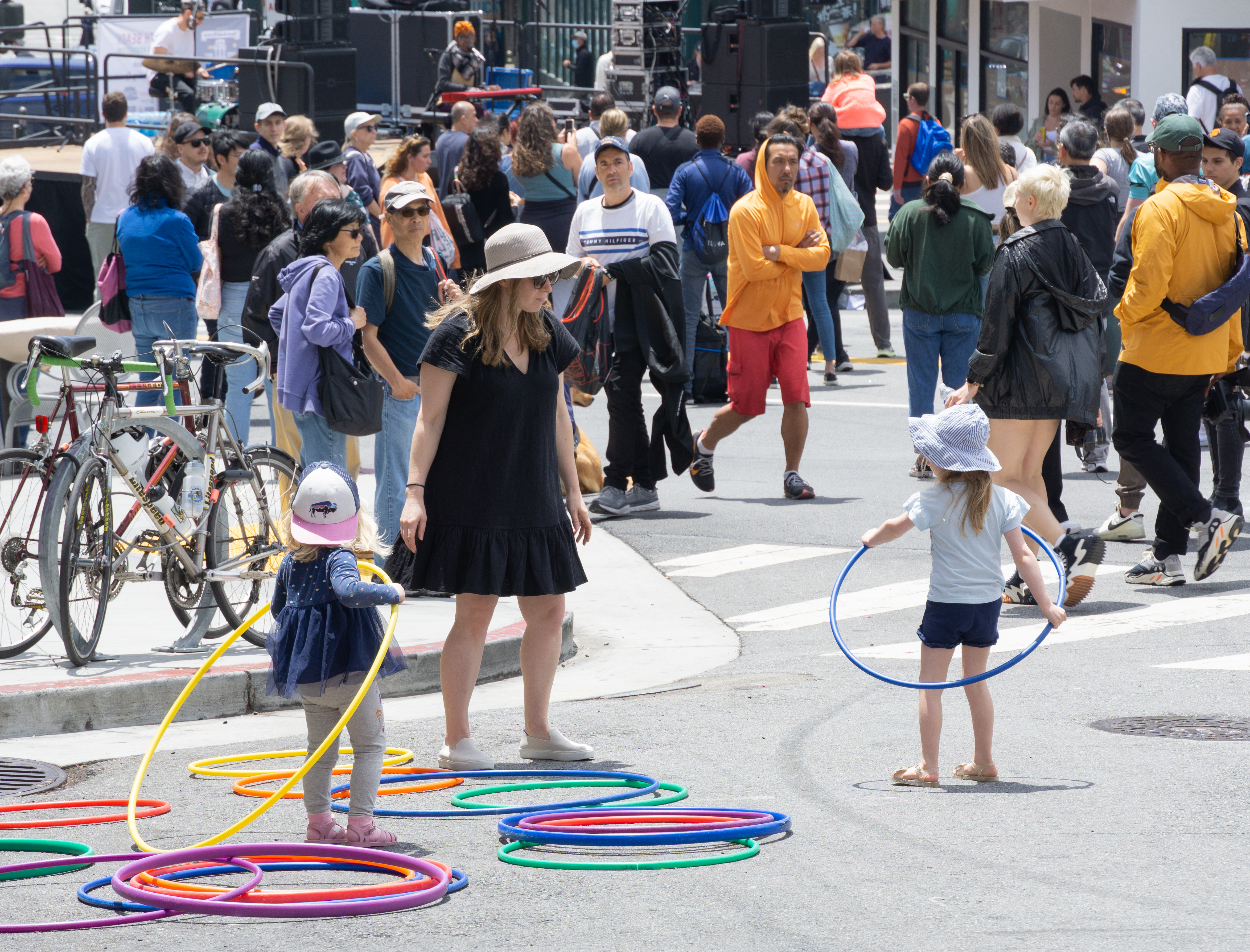 Kids of all ages had fun putting their hula-hoop skills to the test.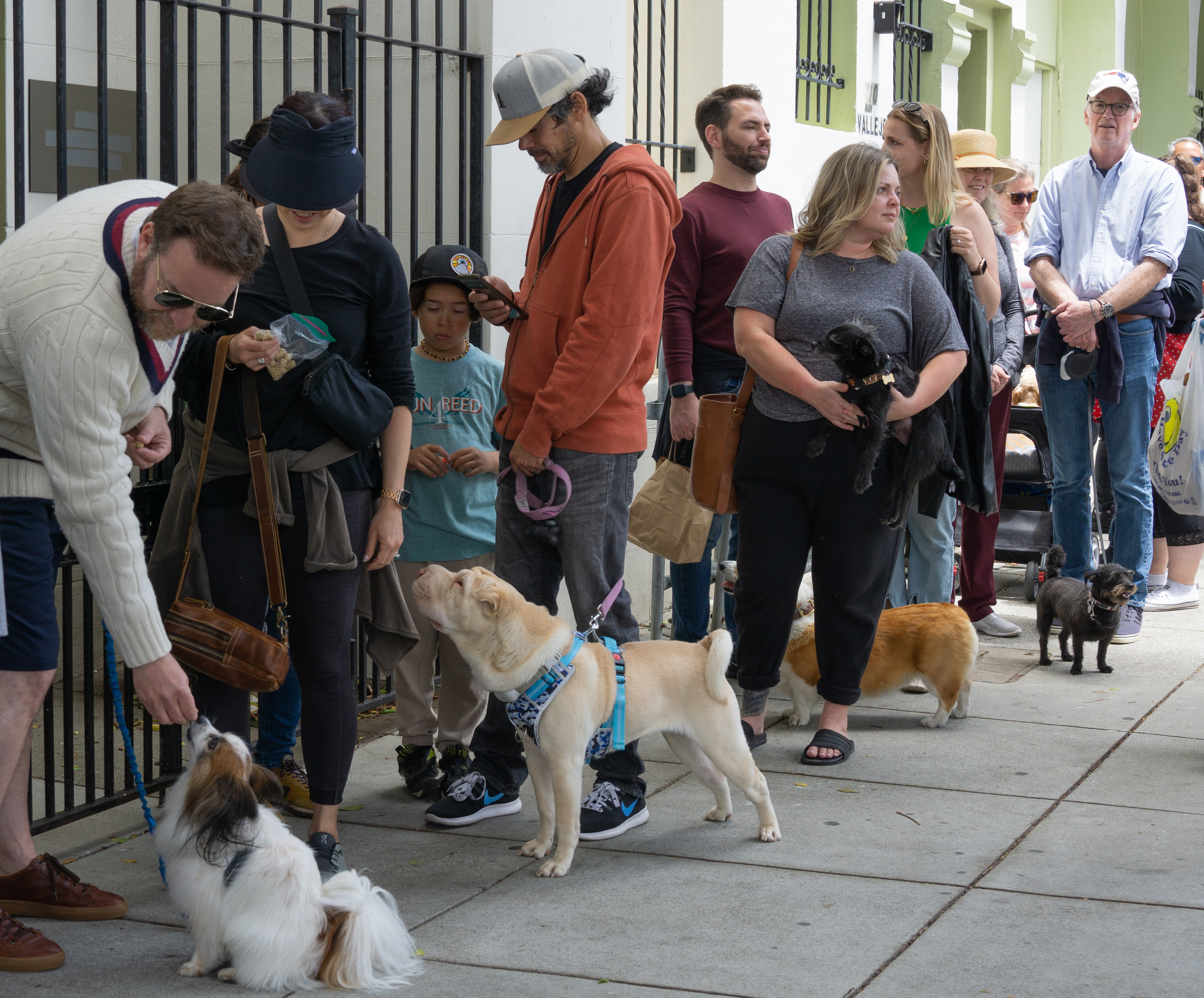 Dogs and their owners line up for Saturday's Blessing of the Animals in front of Saint Francis of Assisi; see more snaps of the cuteness overload event below.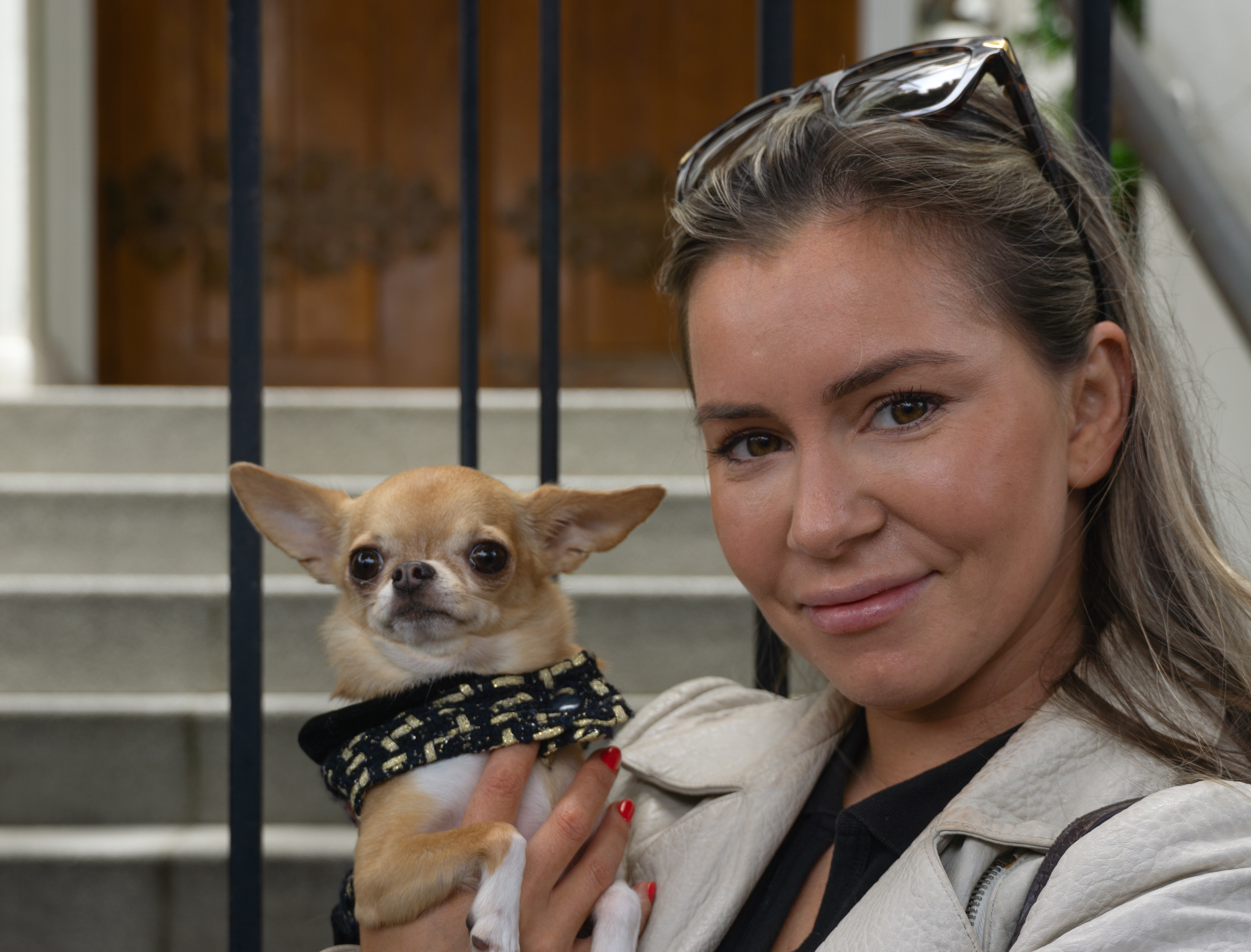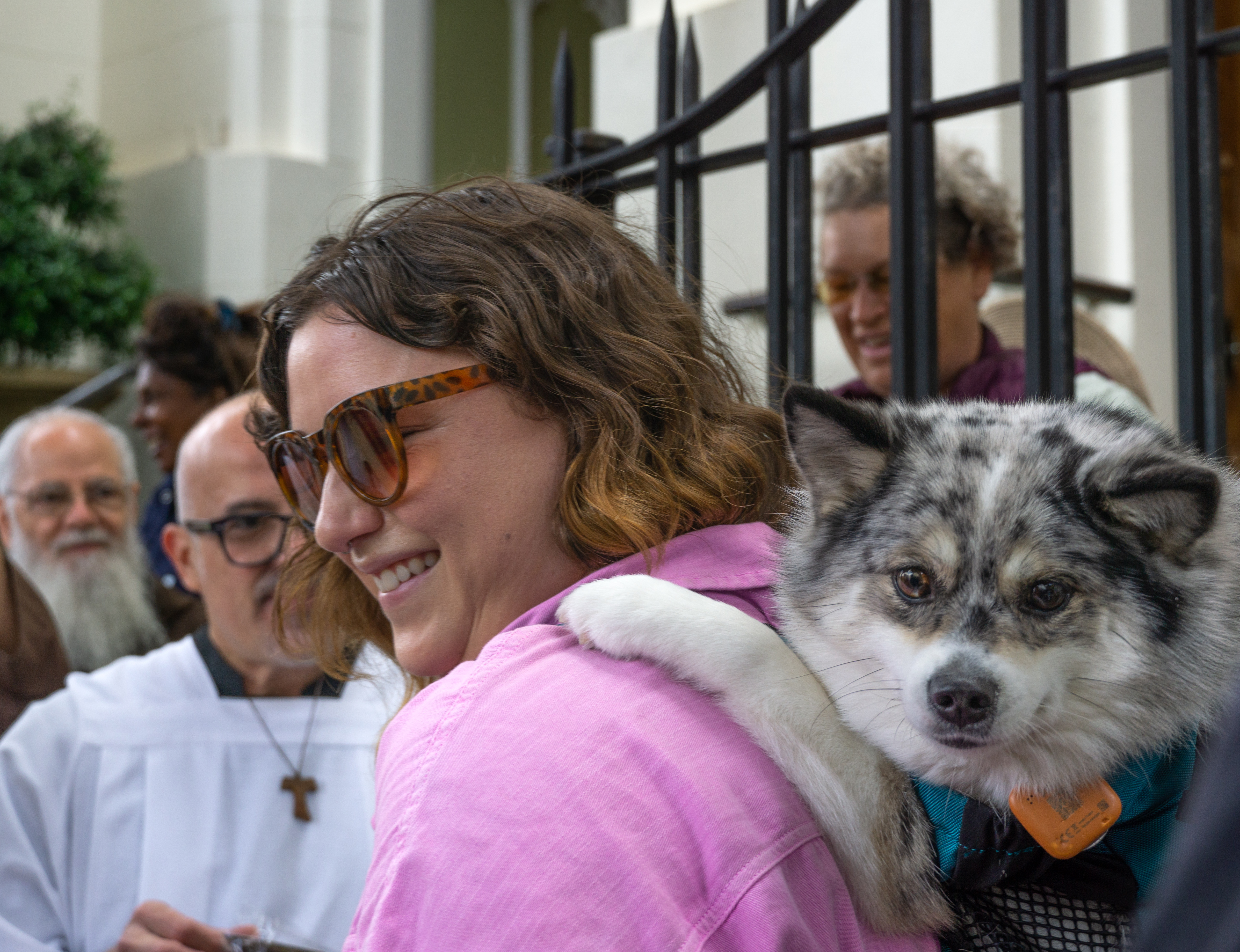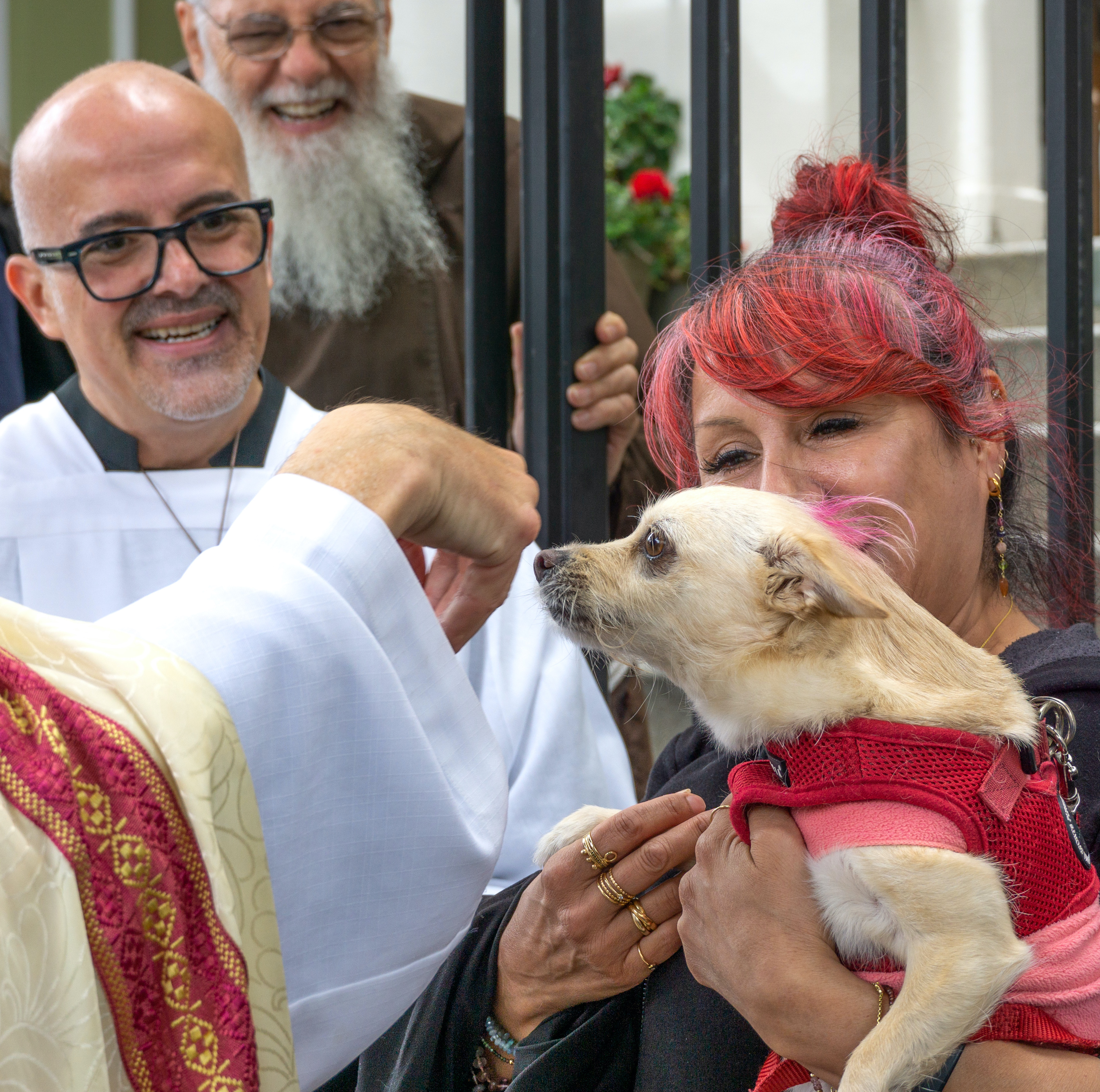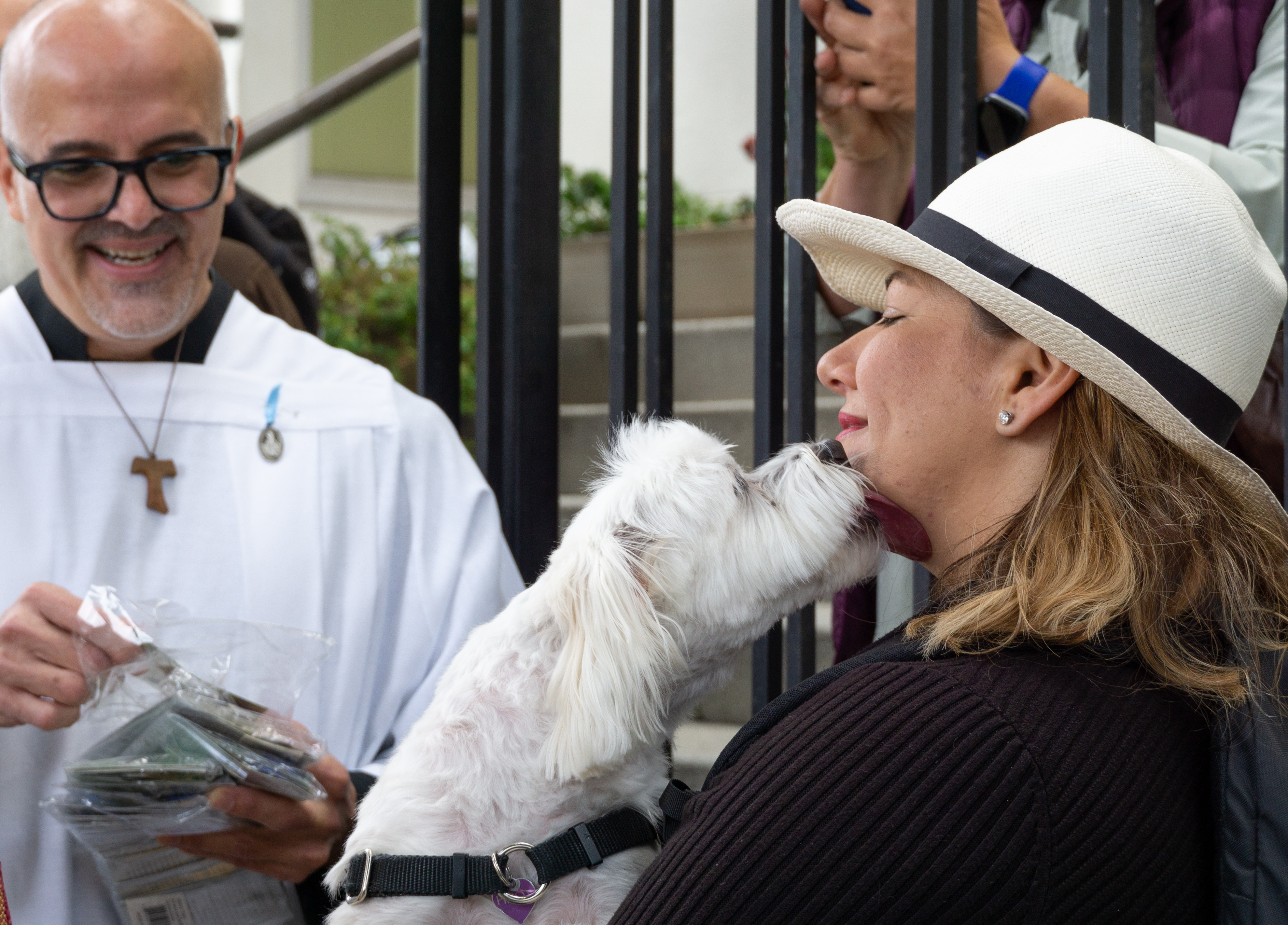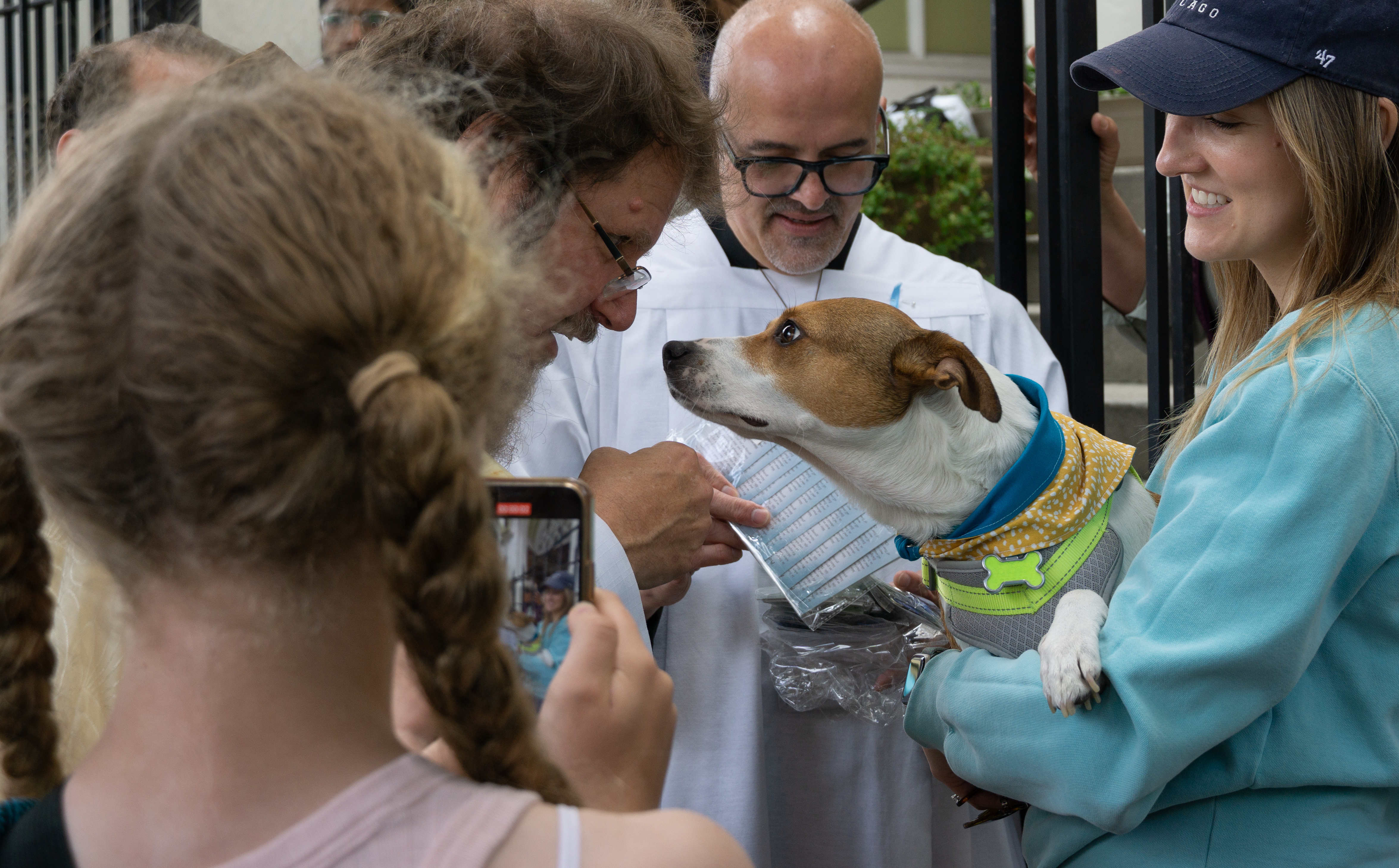 Photos by Dorothy O'Donnell for Hoodline