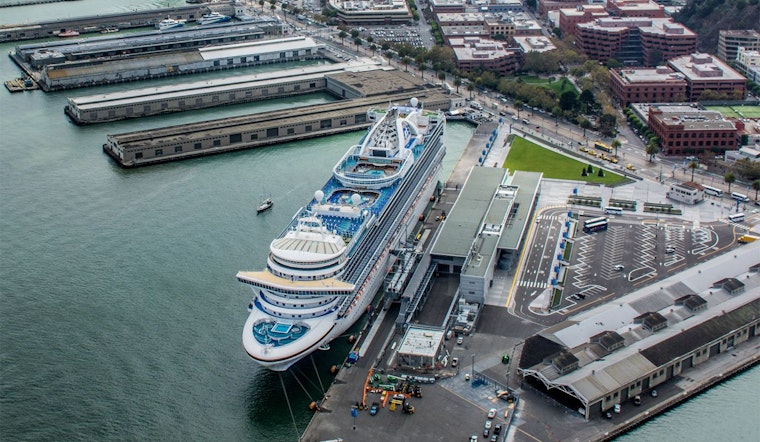 Published on July 06, 2023
The Ruby Princess cruise ship, notorious for its connection to the pandemic of COVID, has just crashed into Pier 27 in San Francisco Thursday morning. There were no injuries among the crew and passengers onboard, however the ship has suffered a gash in its hull.
The Ruby Princess has had a history of being a virus vector (SFist) since it first made landfall in Australia back in late March 2020, and again in San Francisco a month later. It had recently returned from a 10-day Alaska voyage when its unexpected contact with the dock caused the incident.
A damage assessment is ongoing, and the Princess Cruises spokesperson has yet to report what effects this incident will have on passengers hoping to board the Ruby Princess today for its next Alaska voyage. The port still contains two major cruise ship terminals that can offer a combined capacity of up to 4,000 passengers. Read The Full Story on SFist to Learn What Will Happen to the Passengers from here -->