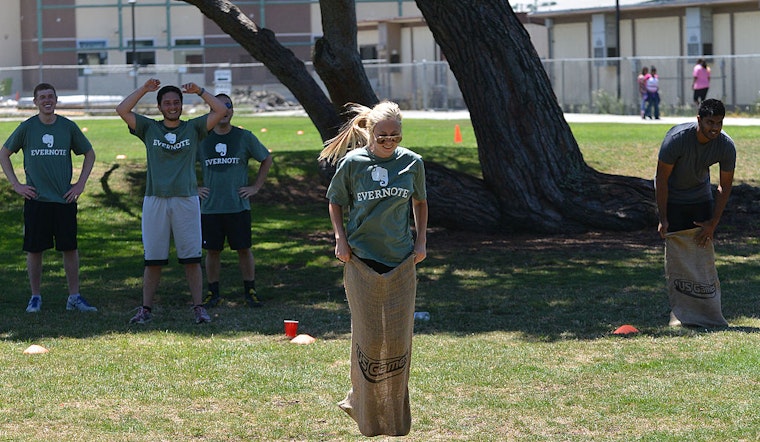 Published on July 10, 2023
Bay Area tech company Evernote, a pioneer in collaborative workspaces, has laid off a majority of its US and Chile-based staff and is relocating almost its entire operation to Europe, according to an official statement from Bending Spoons CEO Luca Ferrari provided to SFGATE. This move comes just months after Italian app maker Bending Spoons acquired the note-taking giant in November.
This major layoff came after an elimination of 129 jobs earlier this year due to the company's unsustainable long-term unprofitability, as a TechCrunch report revealed. Ferrari's statement cites the reason for this drastic reshuffling as the "significant boost in operational efficiency" that relocating to Europe will bring, where Bending Spoons already has a strong employer brand.
Evernote's relocation to Italy, home of its parent company Bending Spoons, signifies a strategic decision to revamp its operations, as reported in Business Today. "Going forward, a dedicated (and growing) team based in Europe will continue to assume ownership of the Evernote product... [and] leverage the extensive expertise and strength of the 400-plus workforce at Bending Spoons, many of whom have been working on Evernote full-time since the acquisition," said Francesco Patarnello, Evernote's Chief Executive Officer.
While the exact number of employees directly affected by the layoffs was not disclosed, SiliconANGLE notes that the majority of those impacted were primarily engeineering and IT personnel. To assist those affected, Evernote is providing 16 weeks of salary and a prorated performance bonus, up to one year of health insurance, and visa support for those employees who were on visas at the time of their dismissal. This substantial separation package demonstrates the company's commitment to supporting those impacted.
Founded in 2000, Evernote made its mark in the productivity world by offering collaborative workspaces ahead of its time, with innovative features such as support for text, images, audio, scans, PDFs, and documents. However, as tech giants like Apple and Microsoft started offering note-taking solutions, the company struggled to keep its edge in the market. Evernote underwent multiple rounds of layoffs in 2015 and 2018 as it attempted to expand rapidly beyond its niche.
Despite facing stiff competition and a predicted demise since 2018, Evernote's acquisition by Bending Spoons in November came as a surprise to many. With Bending Spoons' financial backing, which includes a $340 million funding round in November as well as a $77 million funding round in March, according to Crunchbase, the once-struggling note-taking company could potentially see its fortunes change for the better with the support of its new parent company.
The sudden layoffs and relocation signify a significant shift in Evernote's trajectory, as it strives to compete with new market upstarts like San Francisco-based Notion, as well as established tech giants seeking to capture a share of the note-taking market.