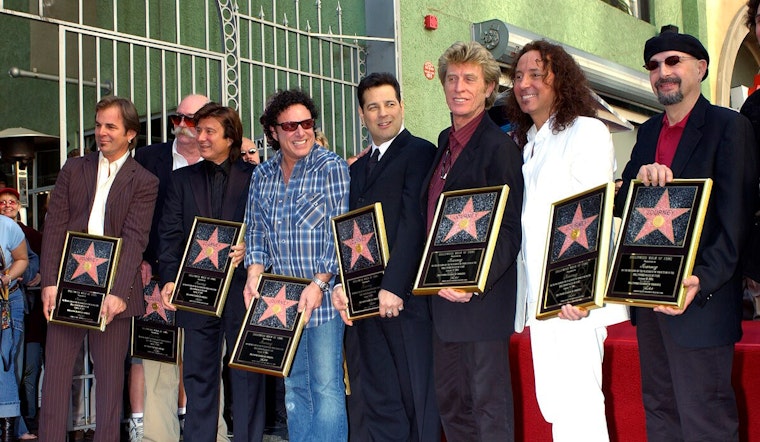 Published on July 06, 2023
The world bid farewell to George Tickner, a founding member of the Bay Area Rock and Roll Hall of Fame act Journey, as he passed away at the age of 76, as reported by Mercury News. Tickner was a part of Journey from its inception in 1973 until 1975, leaving behind a significant mark on the band's early days.
Tickner's death was unveiled through social media posts by Journey guitarist Neal Schon, who wrote on Twitter, "RIP George you now fly with the Angels," and also shared the news on the band's Facebook page. His cause of death, however, is yet to be disclosed.
Before joining Journey, George Tickner was part of the Bay Area psychedelic rock group, Frumious Bandersnatch, alongside future Journey member Ross Valory. According to another San Francisco Chronicle article, Tickner co-founded Journey with Schon, bassist Ross Valory, and keyboardist/vocalist Gregg Rolie in 1973. Tickner played a vital role in Journey's self-titled debut album, co-writing the opening track "Of a Lifetime" with bandmates Schon and Gregg Rollie. Schon reminisced on Facebook, "Dear George — 'Of a Lifetime' is still one of my favorite songs ever."
George Tickner made the decision to part ways with Journey in 1975 to pursue higher education, enrolling in Stanford University on a full scholarship, as mentioned by Neal Schon on Facebook. Despite his departure from the band, Tickner's influence continued to make an impact on Journey's second and third studio albums, claims a KRON4 article.
During his studies, George Tickner remained connected to the world of music. As per KRON4, Tickner established a recording studio called The Hive with fellow Journey and Frumious Bandersnatch colleague Ross Valory. Furthermore, Tickner partnered with keyboardist Stevie "Keys" Roseman to create VTR, a new group that released an album titled "Cinema" in 2005, featuring collaborations with Neal Schon and Prairie Prince.
In 2005, George Tickner reunited with the other members of Journey to celebrate the band receiving a star on the Hollywood Walk of Fame. This reunion marked a significant moment for the group, acknowledging Tickner's early involvement in crafting the sound and image of Journey. Neal Schon paid tribute to George Tickner's incomparable contributions on Facebook, saying, "Rest peacefully, Dr. George Tickner … you will be missed immensely."
While the cause of George Tickner's death remains unknown, the legacy he left behind during his time with Journey continues to resonate with fans, music supporters, and the band members who have benefited from his talent and dedication to the group's early years. As a founding member and pivotal contributor to the iconic rock band's inception, George Tickner's influence and impact will never be forgotten.