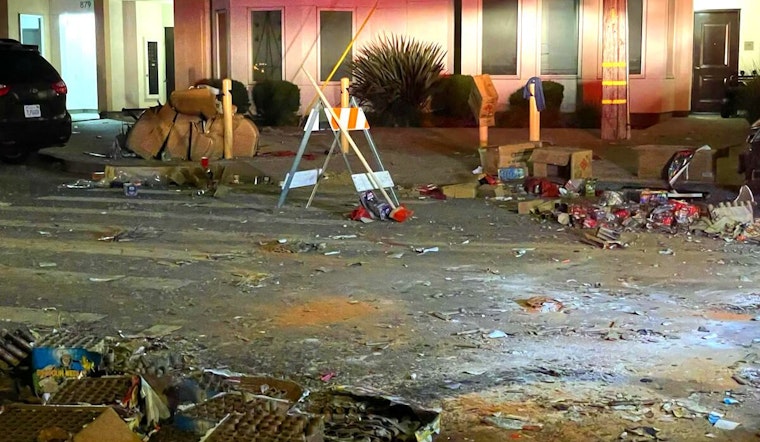 Published on July 06, 2023
The July 4th fireworks display in San Francisco's Mission District spiraled out of control, leading to a late-night police skirmish with riot gear. Police presence was stepped up in the area due to last year's revelry and a mass shooting in the neighborhood just three weeks prior.
At 25th and Harrison Streets, a fight between two women was quickly broken up, and a shirtless boxing match between two men ensued. Police declared the gathering an unlawful assembly just before midnight and attempted to disperse the rowdy crowd, but many refused to leave.
Officers were eventually able to break up the crowd after midnight, though reports of injuries were still being investigated at the time of reporting yesterday. With the explosion of fireworks displays and last year's violent clashes, the this July 4th in the Mission District was an unpredictable experience. Read The Full Story on SFist to Learn More About How The Crowd & Police Interaction Went Down -->.
Image: @SFFDPIO via Twitter