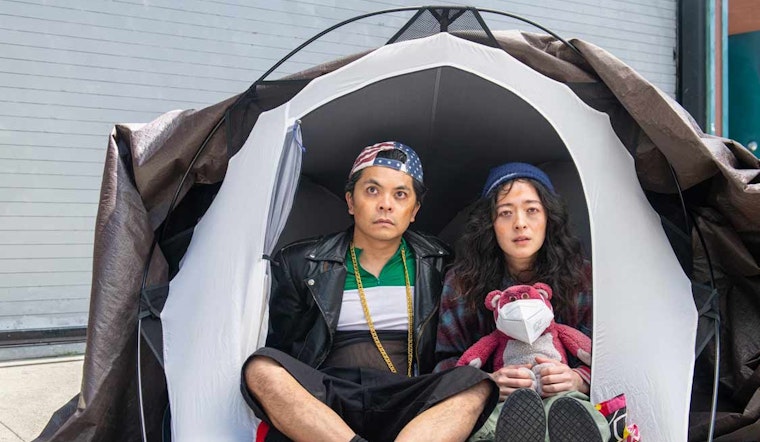 Published on July 01, 2023
Breakdown: A New Musical, a bold new production by the socially conscious San Francisco Mime Troupe, opens this Independence Day weekend in San Francisco and Berkeley. This 64th annual production tackles the topic of homelessness in a musical format, bringing it to life in Bay Area venues all summer.
Lead characters Yume, a street-dweller, navigates San Francisco's systemic hurdles alongside a compassionate social worker. The heart-tugging, thought-provoking story encourages a more empathetic understanding of the intricate web of issues surrounding homelessness. The show features long-established Troupe members Andre Amarotico, Jamella Cross, and Kina Kantor, under the expert direction of resident playwright Michael Gene Sullivan.
The free performances of Breakdown will travel to various outdoor and indoor locations in the Bay Area throughout the summer. You'll have plenty of opportunities to catch this unique production, highlighting the city's enduring spirit of social justice, and often, its heartbreaking contradictions. Continue Reading the Full Story on SFist -->
Find the full schedule here.