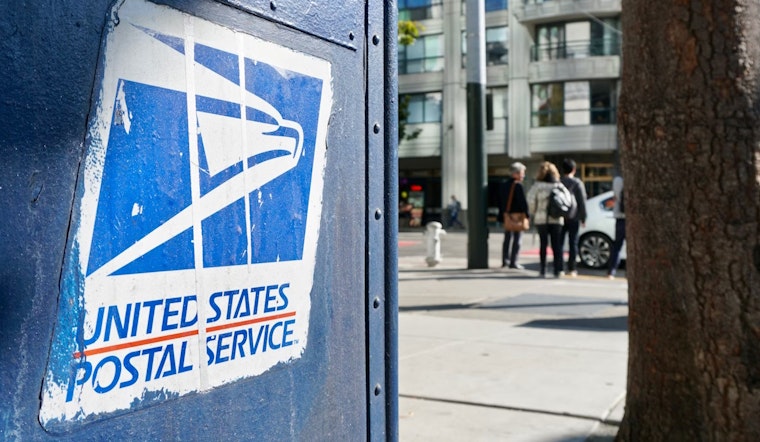 Published on July 31, 2023
USPS postal workers in San Francisco have experienced multiple robberies in recent weeks. A major incident, recently reported in a Tweet by a concerned citizen and reportedly confirmed by , detailed a robbery at gunpoint in the city's Richmond district. The victim, a USPS employee, handed over all the mailbox keys to the robber before subsequently quitting her job, as the Tweet suggested.
USPS postal worker was robbed at gunpoint in Richmond district of San Francisco.
She gave the robber all the keys to mailboxes for the whole zip code.

Oh, and afterward, she quit.

— Jenny, Girl from 4th 🌍, 鄰白廢物 🦍 (@JennyChachan) July 31, 2023
According to Dan Thorn, a reporter and anchor for KRON4 News, postal inspector information confirms that such robbery occurred on July 28, 2023. Furthermore, what seems to be an earlier incident reported by CBS Bay Area on July 12, saw a similar situation, where a postal worker was attacked, the worker's keys were stolen, and a $50,000 reward was offered for information about the perpetrator.
US Postal Inspector says a robbery happened 7/28 on the 200 Block of 24th Ave. They would not confirm if worker resigned. Likely, not *entire* zip code affected. As we've reported, this is happening a lot across the Bay Area. https://t.co/arnw00ch6F

— Dan Thorn (@DanThorn_) July 31, 2023
Commentators on a Reddit thread raised more personal concerns about the potential for identity theft and the ongoing challenges faced by USPS employees, with one user noting that robberies of this nature are happening "a lot across the Bay Area."
The negative impact of these robberies is not limited to employee safety alone. The stolen mailbox keys can result in unintended access to residents' private mail information, potentially leading to identity theft or other crimes. The USPS seems to be taking steps to ensure the safety of their employees, offering rewards for information leading to the arrest and conviction of perpetrators.