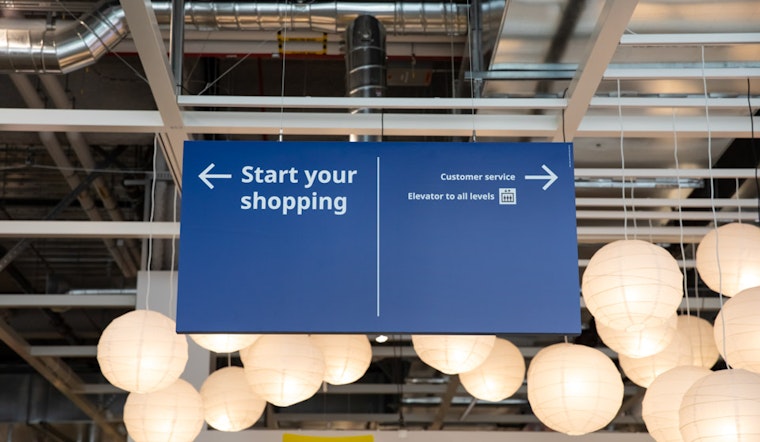 Published on August 22, 2023
On Wednesday, IKEA will unveil its first San Francisco store to the public. IKEA San Francisco will celebrate its grand opening at the 945 Market Street location with a ribbon-cutting ceremony on Wednesday at 11 a.m. Following the ceremony, customers will be introduced to the "city-format store", which focuses on city living and smart storage solutions.
The site encompasses 52,000 square feet over three levels. The store will carry a range of home furnishing accessories and special collection items that "focus on affordability, sustainability, and small-space living". Larger furniture, such as couches and beds, will be available to order for home delivery, along with the entire range of IKEA products.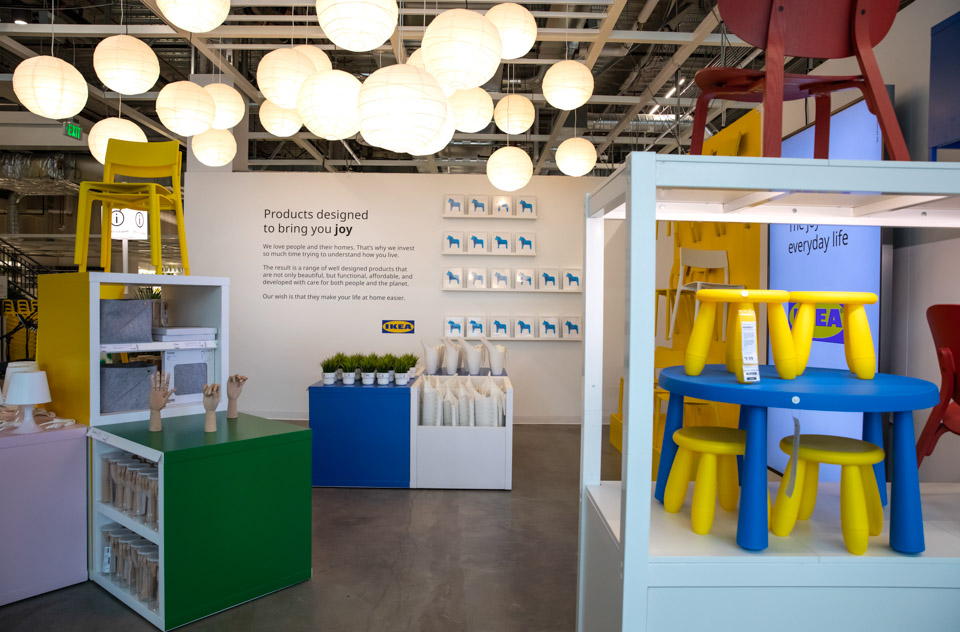 IKEA San Francisco | Photo: Cheryl L. Guerrero/Hoodline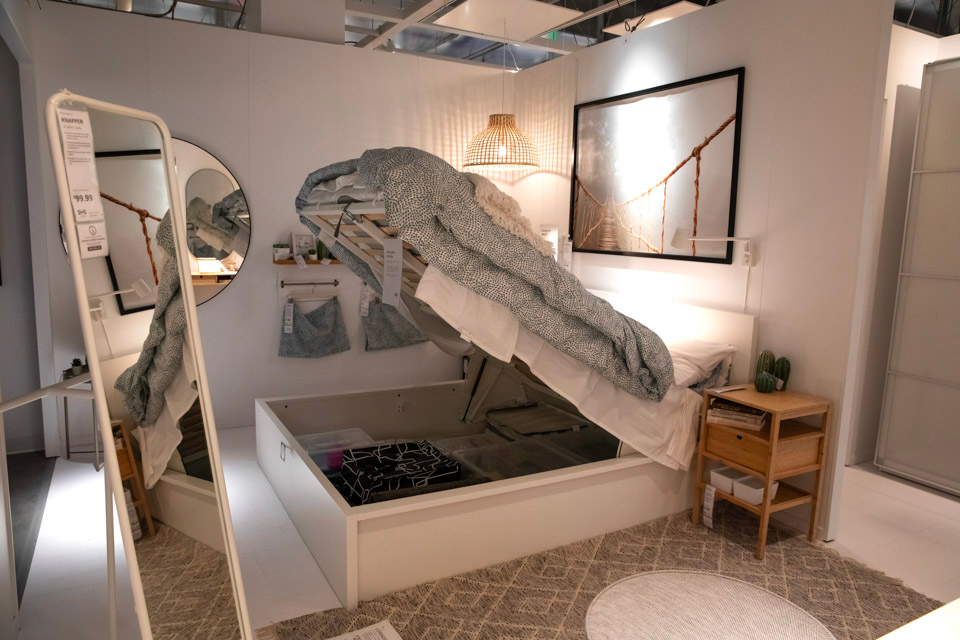 Photo: Cheryl L. Guerrero/Hoodline
IKEA San Francisco also will offer the IKEA Buy Back service. This option allows IKEA Family members to trade in select IKEA furniture products for store credit. That traded-in product will then be available through resale in the store's "As-Is Section".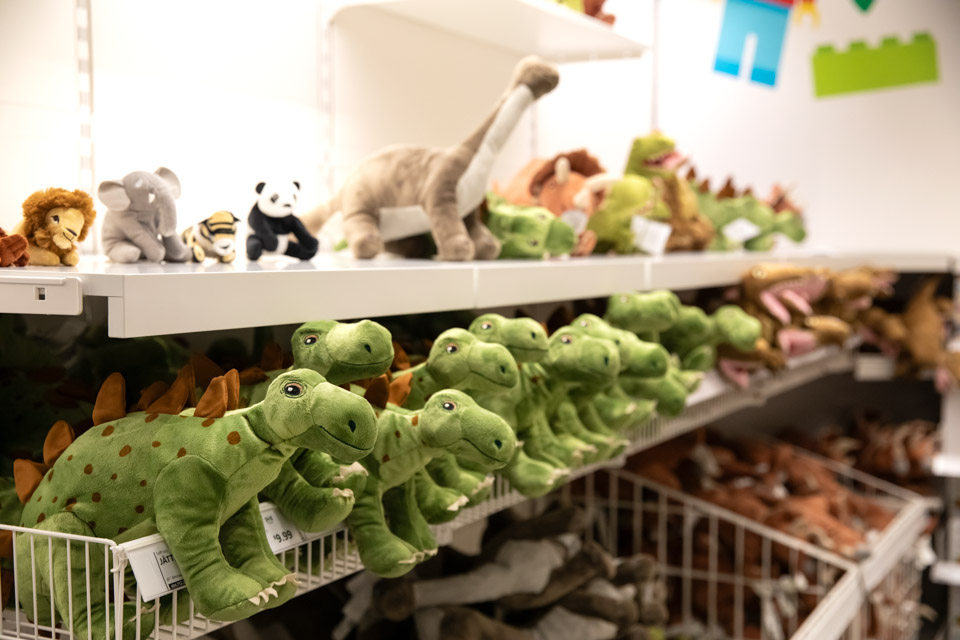 Boeckman explained that kids' toys, like these stuffed animals, go through a process like "pull tests" to ensure safety. | Photo: Cheryl L. Guerrero/Hoodline
The store itself takes up only part of the larger building that will become what is known as an Ingka Centres. Named after IKEA founder, Ingvar Kamprad, the centers are designed to be a "meeting place" where people can shop, eat, and gather. Though there are several Ingka Centres already in Europe, along with one recently opened in Toronto, this will be the first location of this type in the U.S.
"What's really exciting," IKEA U.S. Coworker Communications Manager Annie Boeckman told Hoodline, "is this new concept is the first for the U.S."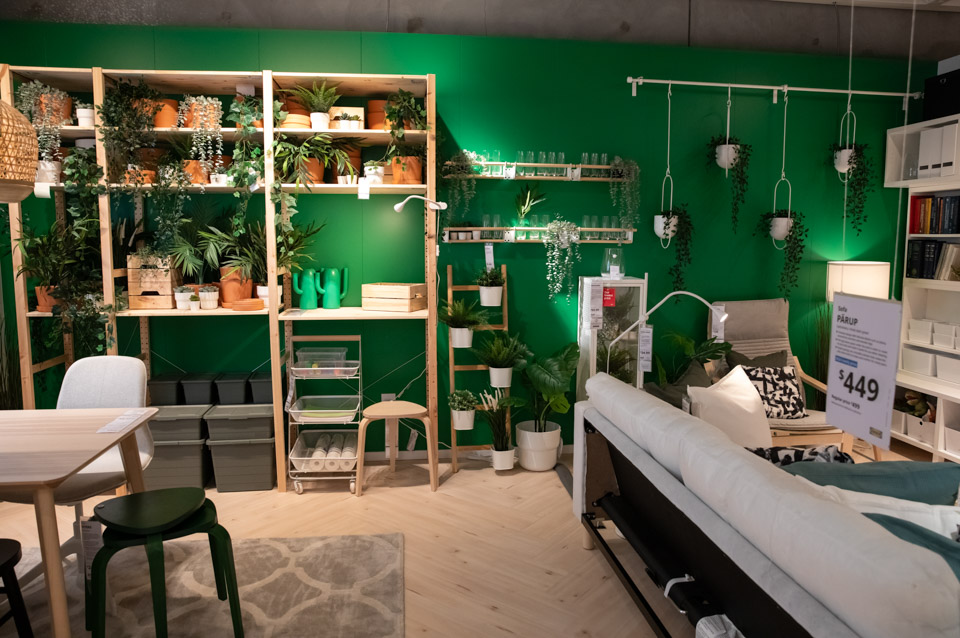 "For those plant parents, this is a great representation of what you can do," Boeckman said, "showing life at home, but with your plants." IKEA San Francisco will carry a range of both live and Fejka (fake) plants. | Photo: Cheryl L. Guerrero/Hoodline
Plans for the rest of the building include a flexible co-working space, a food hall, and a multipurpose space. Boeckman said that the Centre will essentially be a larger meeting place with an airy, open feel, focusing on sustainability and accessibility.
"We know it's very expensive to live down here," she said, "so everything that we're doing in this area is going to be affordable as well."