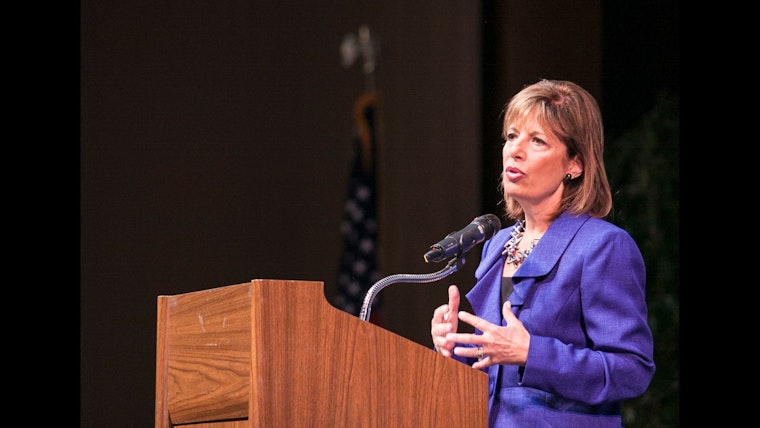 Published on September 21, 2023
Former Congress member and longtime political force, Jackie Speier has made a remarkable decision to return to her political roots, campaigning for a seat on the San Mateo County Board of Supervisors. This move may seem unconventional to some, but it highlights Speier's deep commitment to local issues concerning the people she has served for decades.
Speier's political journey began on the San Mateo County Board of Supervisors, and her decision to return there after more than 40 years in various capacities speaks volumes about the impact that local government holds for her. According to an ABC News release from Speier, she sees local action as capable of making a significant difference and is concerned about the challenges facing San Mateo County's quality of life.
In 2021, Speier announced her decision to not seek re-election in Congress, expressing her desire to return home, according to CBS News. It's this desire that has led her to run for the District 1 seat to succeed Board of Supervisors President Dave Pine, who is termed out. Speier's campaign focuses on combating the growing concerns and hardships faced by San Mateo County's residents, with specific priorities including childcare affordability, affordable housing, and access to healthcare.
This stalwart dedication to the well-being of her constituents prompted other local politicians in the race to not only drop out, but endorse her. Millbrae Councilmember Gina Papan and Burlingame Councilmember Emily Beach made a statement of support, showing a unified front as Speier embarks on her journey back to the local level.
Returning to local government after serving in Congress is certainly an unusual choice, but perhaps it's one that suits Speier's long history of resilience and fighting spirit. Her remarkable life in public service began in the 1970s when she started as a staffer for Rep. Leo Ryan. But her political career would take a sudden and horrifying turn in 1978, when she and Congressman Ryan traveled to Guyana on a fact-finding mission to investigate the infamous Jim Jones and the Peoples Temple cult.
During their visit, Ryan was assassinated, and Speier was shot multiple times. She told CBS News last year that miraculously surviving the ambush not only shaped her life but gave her the strength she needed to continue fighting. Despite this hardship, Speier's political career continued, taking her through local government, state legislature, and ultimately Congress.