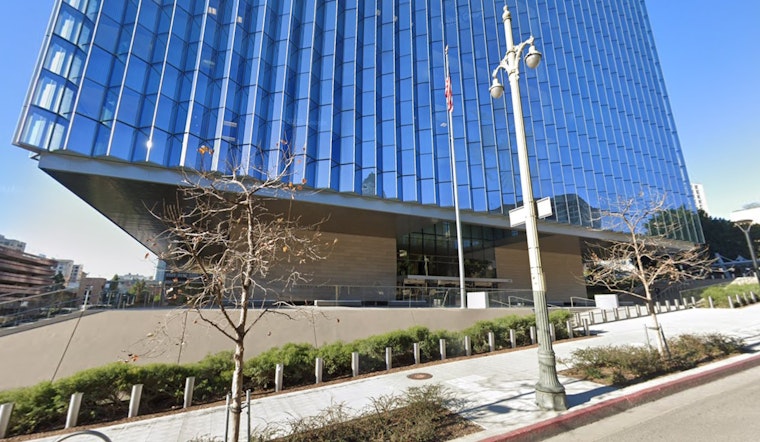 Published on September 18, 2023
A former social worker from Orange County was sentenced to 57 months in federal prison for defrauding the United States and the State of California. John Tran – purported to be between 57 and 61 years old – abused his position of trust, taking advantage of numerous clients, many of them recent immigrants, by stealing their Social Security numbers and personal identifying information (PII) to execute schemes that generated an estimated $1,110,288 in losses, according to the U.S. Department of Justice.
Tran's crimes occurred from August 2010 to June 2019. He worked for the Orange County Social Services Administration from July 1994 until October 2018. He conspired with accomplices to use the illegally obtained information to file false federal and state tax returns in the names of identity theft victims, fraudulently acquiring welfare benefits, underreporting income, and falsely claiming deductions on their personal tax returns. They also opened credit cards and other lines of credit under the names of these victims.
The consequences of these criminal activities reach far beyond the monetary losses. Tran and his co-conspirators infiltrated the private lives of vulnerable individuals who trusted him to provide help and support through their social services cases. As a social worker, Tran held a position of public trust – a trust he grievously violated.
Tran's schemes were elaborate, including filing approximately 433 tax returns and generating $973,153 in tax refund payments from the United States. To avoid detection by the Internal Revenue Service (IRS), Tran supplied the stolen PII to tax preparers in Orange County. They used this information to create false Forms 1099-MISC, which claimed payments made to identity theft victims by companies – some of which were controlled by Tran and other co-conspirators. These false federal income tax returns were then prepared using the stolen identities to qualify the victims for tax credits, including the Earned Income Tax Credit and the Child Tax Credit. As a result of these fraudulent claims, the tax preparers' clients could offset their business revenues and reduce taxes owed by making it appear as though the victims worked for them. In exchange, the clients paid the preparers a fee.
Examples of Tran's manipulation of his clients included convincing a recent immigrant to let him use their credit card. The unsuspecting client believed it was necessary to comply because Tran was a powerful government official who could control the client's family's Social Services Administration benefits. Ultimately, Tran charged approximately $14,000 to the card.
In addition to the large-scale tax fraud, Tran opened at least 12 fraudulent bank and credit card accounts, managing falsified social services benefits cases for family members, friends, and even himself. They obtained state benefits for which they did not qualify, defrauding two victims out of $44,604 and the Orange County Social Services Administration out of $92,531.
With a total of eight guilty pleas secured by federal prosecutors, Tran is not alone in bearing the consequences of this criminal case. Anton Nguyen, 54, owner of a Westminster-based tax preparation business, was sentenced last month to 41 months in prison and ordered to pay $3,773,282 in restitution for his role in the scheme. Rosemary Pham, 65, another tax preparer, pleaded guilty on July 14, 2023, to one count of conspiracy to defraud the United States and one count of aiding and advising the filing of false tax returns. She faces up to eight years in federal prison at her October 30, 2023, sentencing hearing, as per the U.S. Department of Justice.