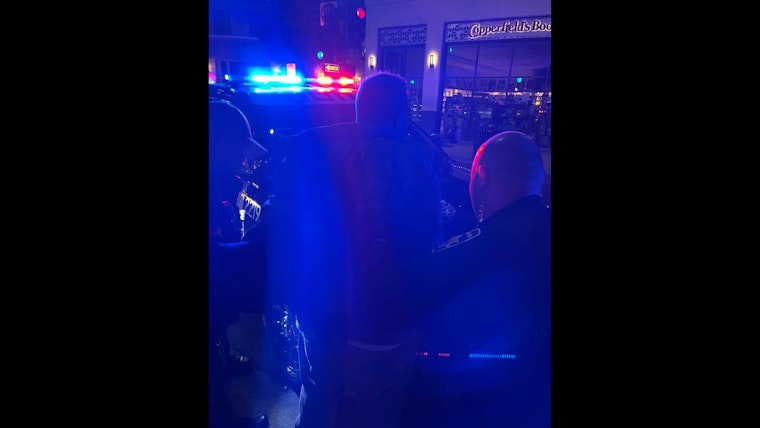 Published on September 21, 2023
In the downtown corridor of Napa on First Street, around 10 PM last night, a chaotic scene unfolded. A 54-year-old Napa resident was reported engaging in reckless driving, causing a disturbance and serious property damage. According to a Facebook post from the Napa Police Department, the suspect exited his vehicle, leaving it in the middle of the roadway, and chased a frightened woman with his arm raised.
The suspect proceeded to escalate the situation by grabbing a metal stand and breaking the glass out of the front entrance of Eiko's, a popular downtown business, causing significant damage. Fortunately, the subject was detained as he entered another establishment, thanks to the quick actions of the Napa Police Department.
The suspect, whose identity has not been released, has been arrested and booked into the Napa County Department of Corrections.