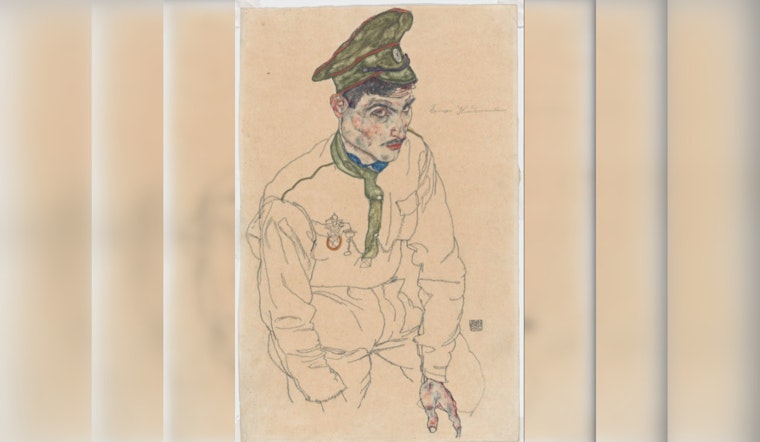 Published on September 15, 2023
Yesterday, the art world was shaken by the news that three paintings by Austrian Expressionist Egon Schiele, believed to have been stolen from Jewish collector Fritz Grünbaum during the Holocaust, were seized from US museums by New York law enforcement authorities. The story, originally reported by The New York Times, has reignited the debate on the complexities of art ownership and provenance tracing — especially in the context of Holocaust-era art theft.
Fritz Grünbaum, a prominent Jewish art collector, and cabaret artist, began assembling his art collection in the 1920s. Unfortunately, his life took a tragic turn when he was arrested and sent to Dachau concentration camp in 1938. Grünbaum passed away in 1941 but left behind an extensive collection, the ownership and provenance of which have been subjects of dispute and litigation for years.
It is believed that three paintings from Grünbaum's collection were seized from the Art Institute of Chicago, the Carnegie Museums of Pittsburgh, and the Allen Memorial Art Museum at Oberlin College in Ohio. Warrants issued by Manhattan District Attorney Alvin Bragg's office cite reasonable cause to believe the three artworks are stolen property.
Reacting to these events, the museums involved have expressed their commitment to "acting in accordance with ethical, legal, and professional requirements and norms". Both the Art Institute of Chicago and the Carnegie Museums stated that they believe they legally acquired and rightfully possess the artworks, while Oberlin College maintained that it is not the target of the investigation. The case is still ongoing, as reported by Chicago Tribune.
The Grünbaum heirs had previously filed civil claims against the three museums and other defendants, seeking the return of the looted artworks. In 2018, they successfully managed to have two Schiele works returned to them under the Holocaust Expropriated Recovery Act, passed by Congress in 2016. The act aims to provide an opportunity for the survivors and their families to reclaim their stolen art pieces more easily.
According to The New York Times, Judge Charles Ramos ruled in 2018 that there was no evidence of Grünbaum voluntarily transferring his artworks to his sister-in-law, Mathilde Lukacs, after his death: "A signature at gunpoint cannot lead to a valid conveyance."