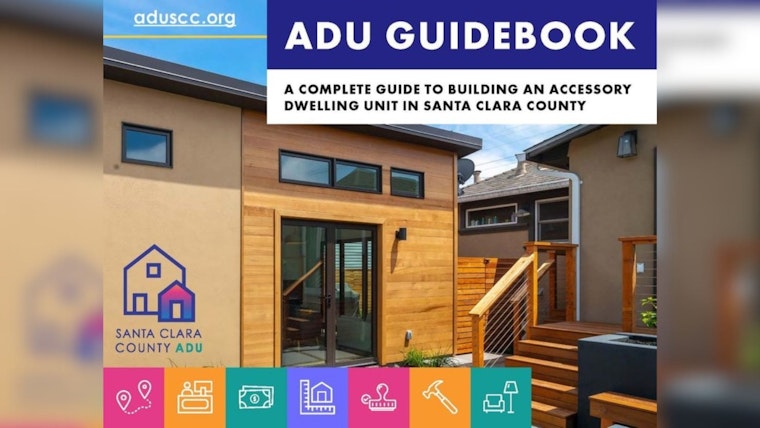 Published on September 22, 2023
Addressing the ongoing housing challenges, the City of Campbell recently launched a comprehensive platform aimed at empowering homeowners to construct Accessory Dwelling Units (ADUs). These ADUs, also known as granny flats, converted garages, or basement apartments, offer flexible spaces that adapt to the changing needs of households over time, according to the City of Campbell. This initiative is poised to diversify housing opportunities in Campbell and the wider Santa Clara County region, providing further solutions to the pressing issue of housing shortages.
Collaborating with jurisdictions throughout Santa Clara County, Campbell has created a website, aduscc.org, which contains a plethora of resources to aid homeowners in the process of planning and building an ADU, per the City of Campbell's FB post. ADUs can be either attached to the main home, detached as a separate unit, or established as a Junior ADU (JADU) within the existing structure, including an attached garage, as allowed by California state law.
Mayor Anne Bybee, an advocate of this initiative, stated in a city press release, "ADUs represent a pivotal component of our multifaceted approach to addressing the pressing housing challenges. The resources at aduscc.org aim to empower and guide homeowners through their ADU development endeavors, all while actively contributing to the growth and strengthening of our community."
Despite their potential to create more housing options, homeowners yet face challenges in constructing ADUs, given the unfamiliarity and the often intricate nature of home development projects. However, this new Santa Clara County ADU website is designed to demystify the process and provide step-by-step instructions, resources, and tools tailored to homeowners' needs.
Among the resources provided on the website include a free ADU Guidebook, outlining each step of the process from conception to permitting and construction, as well as information on the basics of being a landlord. Homeowners will also find an ADU Process Overview & Important Information resource, which delineates key steps and crucial considerations throughout the journey. Furthermore, the website offers Local ADU Rules, Sample ADU floorplans, an ADU Glossary, an ADU Calculator to estimate costs and return on investment, and an ADU Plans Gallery that is set to launch later this year.
It is worth noting that the ADU website and resources are a product of the Santa Clara County Planning Collaborative, a joint initiative involving all 16 jurisdictions in the county. The Planning Collaborative operates under the Cities Association of Santa Clara County and the ADU work was made possible through state grant funding obtained from the Association of Bay Area Governments.
For more information, interested homeowners can reach out to the Planning Division at [email protected].