Published on October 04, 2023
After being closed for more than three years, Castro video bar Badlands (4121 18th St.) reopens today at 4 p.m.
Badlands made the announcement on its social media pages today. "It is with immense excitement to announce the reopening today of Badlands San Francisco after seven weeks of non-stop preparations," said Badlands. "We can't wait to welcome the Castro community back on this very special Wednesday."
"We want to express our sincere gratitude to our entire crew for their hard work and dedication," added Badlands. "We hope to see you all soon. Cheers!"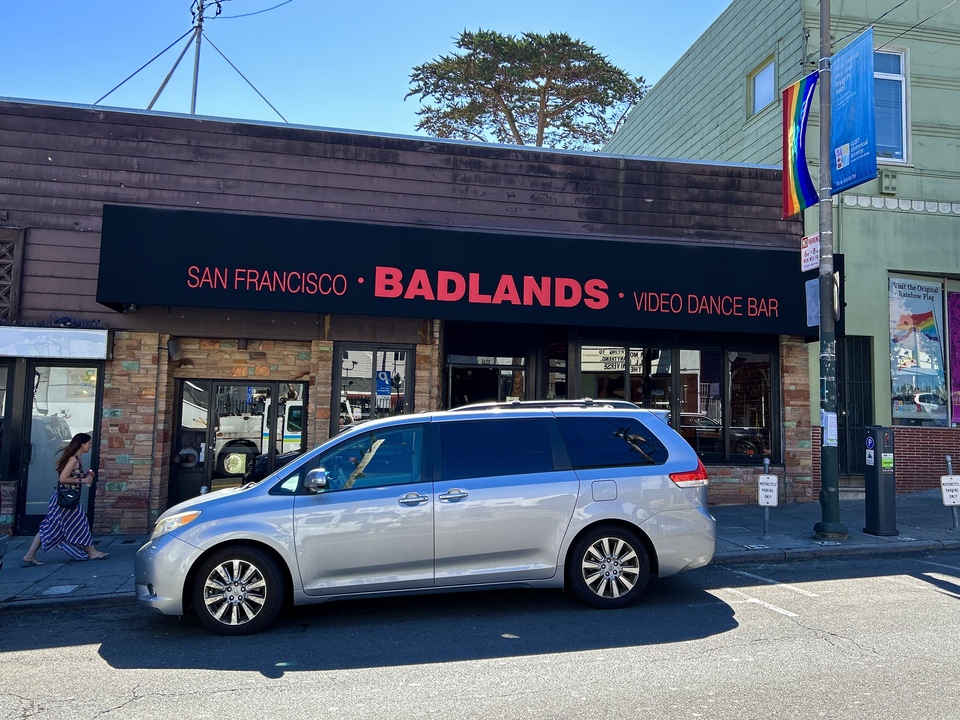 Badlands at 4121 18th St. reopens today. | Photo: Steven Bracco/Hoodline
Plywood boards that were installed over the windows in the early pandemic were recently taken down, revealing the front of the bar that hasn't been seen since March 2020. Work has been ongoing inside the Badlands to prepare it for reopening.
Badlands nearly came close to reopening in time for Castro Street Fair as it had initially shared - although it reopened right in time for Fleet Week.
Hoodline spoke with Badlands co-owner TJ Bruce and business development manager Brian Aranda ahead of the bar's opening.
"We are ecstatic and super excited about opening," said Bruce. "A little stressed - but a good stressed."
"It's been a long time in the making," said Aranda. "There's been so many obstacles to get it open and finally a deal was made between Les and TJ."
"Today's the big day," added Aranda.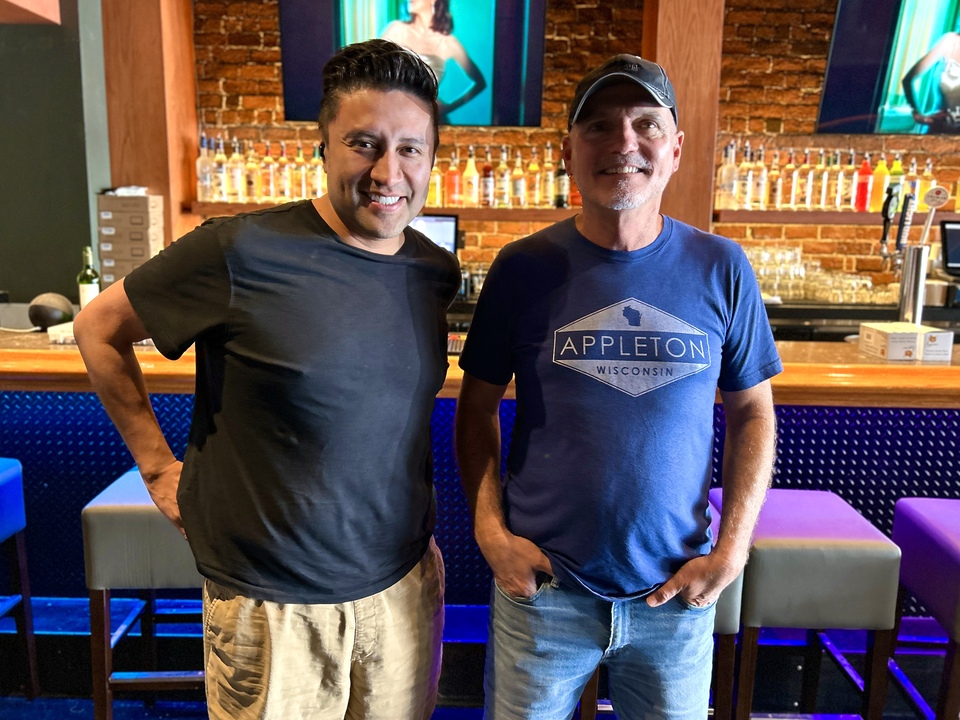 Badlands business development manager Brian Arand (left) and co-owner TJ Bruce (right). | Photo: Steven Bracco/Hoodline
Natali and Bruce have been working on a deal since earlier this year to reopen Badlands. Bruce owns a number of nightclubs including Seattle's Neighbors, Badlands locations in Sacramento and Portland, and Splash locations in San Jose, Fresno, and Modesto. A Splash location in Reno closed earlier this year.
Hoodline readers will recall Badlands announced on social media that it was closing permanently in July 2020 after 45 years in the Castro.
As Hoodline reported, the liquor license was never transferred from controversial landlord Les Natali and the bar had remained one of the last businesses to reopen after the pandemic.
In February, it was reported that Badlands would be reopening under new management by Bruce. However, Badlands' reopening was in limbo after the liquor license was surrendered in October 2022 due to inactivity. Badlands' liquor license was reactivated last month ahead of the bar reopening.
Now that a deal has been struck, Aranda explained that Bruce will be taking on a 50% ownership in Badlands. Currently, Natali maintains sole ownership while the person-to-person transfer navigates its way through the California Department of Alcoholic Beverage Control (CA ABC).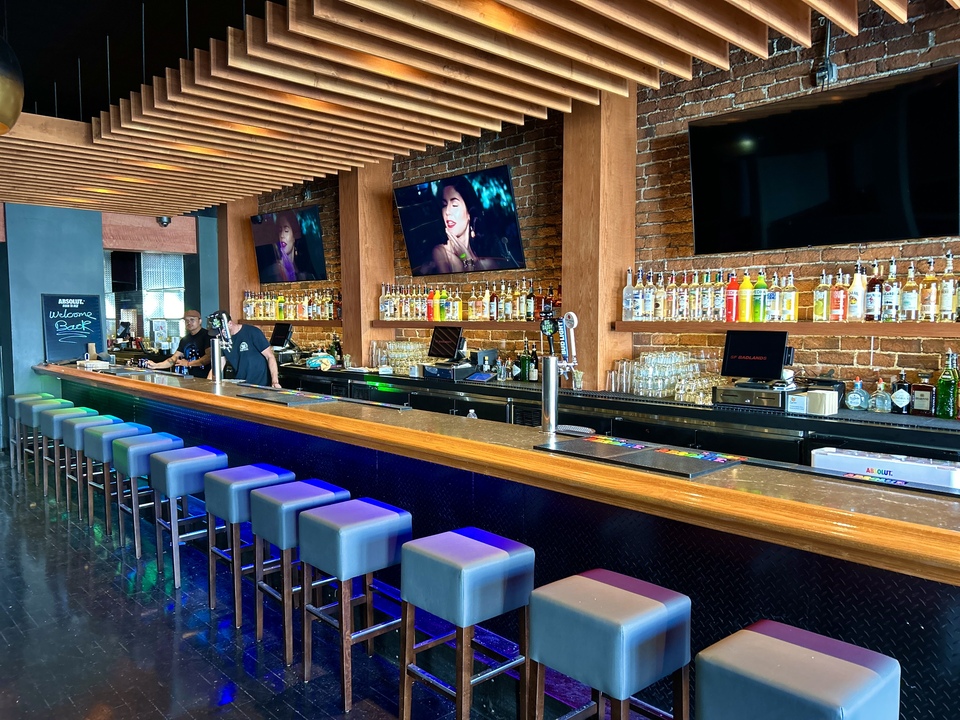 Badlands remodeled front bar area. | Photo: Steven Bracco/Hoodline
Badlands will be open from 4 p.m. to 2 a.m. daily with the possibility of expanding hours on the weekends. "We're going to take things slow and just do DJs and see how it goes," said Aranda about themed nights.
Overall the layout inside the bar has not changed much but Aranda explained that many of the finishes have been changed and the ceiling was dropped "to make it feel more intimate and warm." Aranda shared that many of the changes were made by Natali during 2020 and 2021.
Wood paneling has been added throughout the bar to "warm it up because it was too industrial," said Aranda. The unisex bathrooms near the coat check have also been remodeled and the bathroom directly off the dance floor remains.
Gone now are the dance floor's multi-colored lights and old TVs, replaced by floor-to-ceiling mirrors.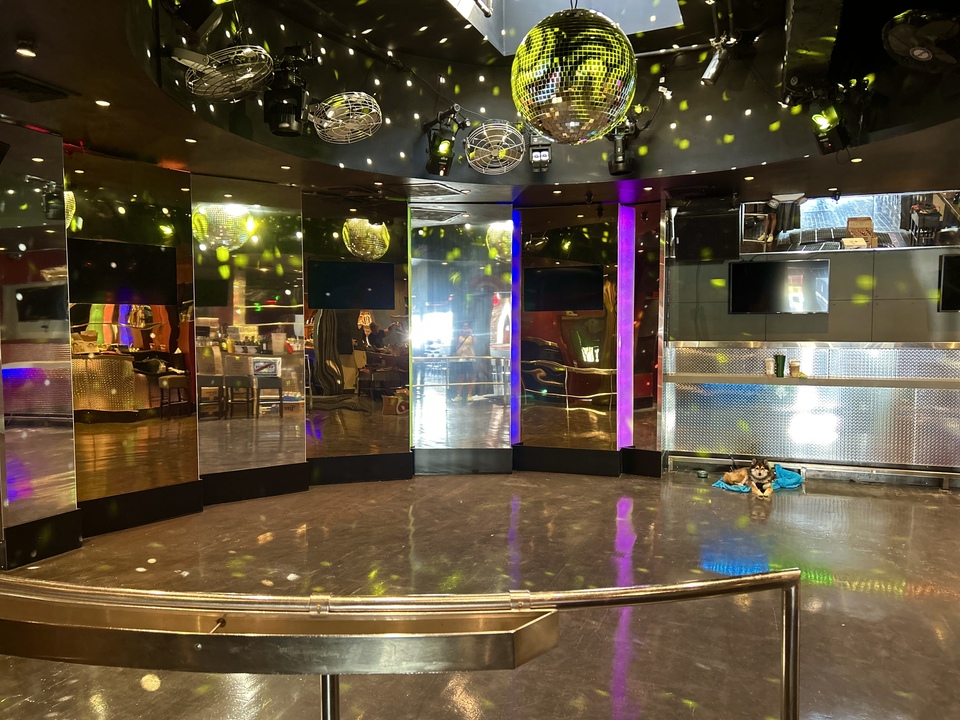 Badlands dance floor area. | Photo: Steven Bracco/Hoodline
Aranda said they are also planning to expand the dance floor into the back office area. They've also considered bringing back some of the old nostalgic Badlands features like the license plates that used to be up on the walls.
Badlands originally opened as Watergate West in 1973, changing its moniker in 1975. According to SF Gay History, "the bar had a rustic, almost honky-tonk vibe" by the late 1980s, "with automobile license plates from every state decorating the walls and several pool tables."
Many of Bruce's bars employ the ID scanning technology of Patronscan for customers entering the bar. Aranda said Badlands will not use the technology right away but plans to in the future.
"It allows us to keep track of attendees across all venues," said Aranda. Aranda explained that it helps the bar protect patrons from attendees who may have had a violent altercation in the past and been removed from the bar.
Bar-goers looking for a deal on cocktails will have to wait. Aranda said drink specials will not be available today but will be in the future.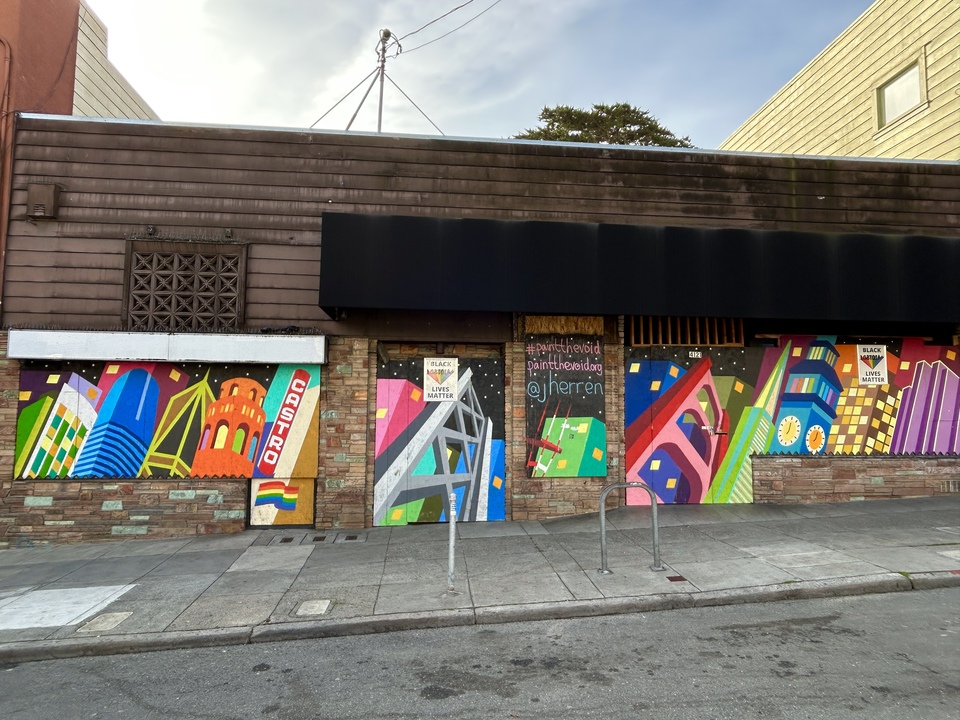 Plywood boards once covering the windows at Badlands had been up since March 2020. | Photo: Steven Bracco/Hoodline
When asked why it took so long to reopen Badlands, Bruce said "it was Les figuring out how he was going to manage it." The longtime friends have known one another since 1999 and Bruce helped Natali reopen Badlands when he took it over in 2000.
"It's a little bit déjà vu," said Bruce.
In 2004, Natali sought to purchase the Toad Hall space — then home to the Pendulum, a bar that largely catered to Black LGBTQ+ people. In response, a group of eight complainants alleged that Natali had discriminated against Black employees and customers at Badlands.
A 10-month investigation by the city's Human Rights Commission ultimately concluded that Badlands "required multiple forms of identification from some Black customers, used discriminatory hiring practices, applied a dress code only to Black patrons, and denied entry using other policies rarely applied to whites."
Natali disputed the claims. The California Department of Alcoholic and Beverage Control (ABC) conducted its own investigation in 2005, but it was unable to substantiate the allegations and closed the investigation a month later.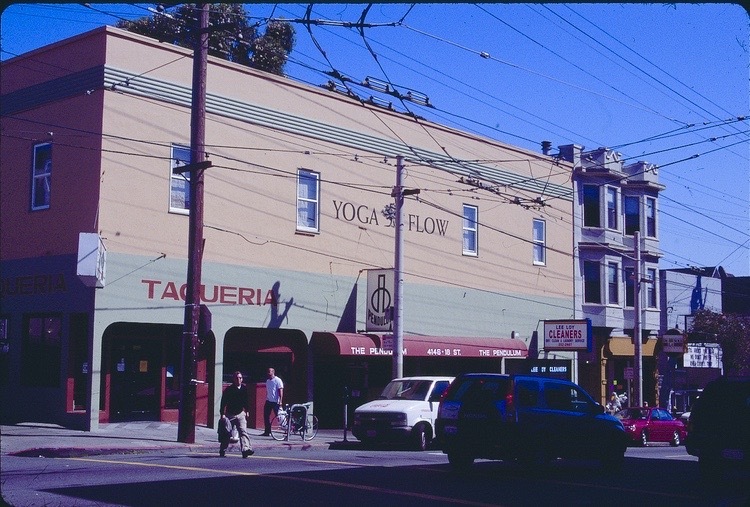 The former Pendulum at 4146 18th St. (2004) | Photo: Max Kirkeberg/SFSU
Ultimately, the sale went through, the Pendulum was closed for repairs, and Natali reached a confidential settlement with the complainants in 2006. But the Pendulum ultimately never reopened, with the space reemerging four years later as Toad Hall.
When asked how Badlands will be inclusive to the entire LGBTQ+ community Bruce said, "By being here, being available and inclusive." "It should be a safe place for anybody."
"With new ownership comes new opportunities and a fresh new outlook on what it is to be an all-inclusive venue," added Aranda. "We thrive and we're proud of our inclusivity across all different backgrounds at all of our venues."
"The integration of a new perspective and new ownership will really allow us to move forward," said Aranda. "Hopefully everyone will give Badlands a second chance."