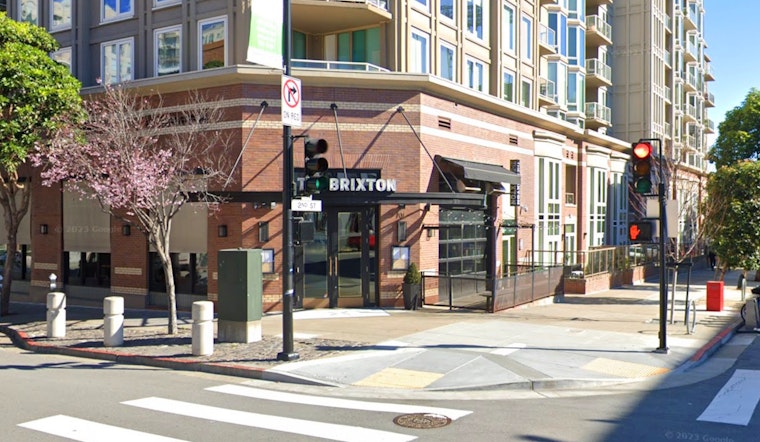 Published on October 21, 2023
The San Francisco Police Officers Association (SFPOA) filed a lawsuit in the San Francisco Superior Court on Thursday against its tenant, The Brixton, a gastropub in the 701 2nd St. SFPOA alleges that the restaurant, managed by H2A Entertainment LLC, has withheld rent since late 2019, accruing a debt of $376,611.60, excluding late fees, interest, and attorney's fees. SFPOA wants to evict The Brixton, as SFGATE reported.
The Brixton located on 701 2nd St., a Marina District restaurant's second location, was inaugurated in the spring of 2019. But just a few months post its launch, it began defaulting on rent payments. The lawsuit alleges that the restaurant has not paid any rent from March 2020 till September 2021. The non-payment was permissible under a commercial eviction moratorium enacted by the San Francisco Board of Supervisors for small businesses with ten or fewer full-time employees. The deferred rent during the moratorium had to be repaid by September 30, 2023, according to the law.
The San Francisco Chronicle points out, that the commercial eviction moratorium was designed to provide a reasonable time frame for settling unpaid rent and other payments. However, the lawsuit alledges that the defendant took the advantage unlawfully and made no move to pay the deferred rent. The deadline unfortunately happened to pass without the restaurant's action.
Noteworthy, the Brixton South isn't the lone Hat Trick Hospitality venture facing challenges amidst the pandemic. Rambler, another establishment located inside Hotel Zeppelin on Post St., closed its doors due to COVID-19. The space, now at 545 Post St., is occupied by PLS on Post, a burger joint. Additionally in 2020, Hat Trick Hospitality partnered with celebrity chef Joe Altman, to launch Hazie's, a restaurant and bar that replaced Stacks, a brunch spot that had to close during the pandemic in the Hayes Valley.
The outcome of lawsuit filed by SFPOA against the Brixton, remains to be seen. As stated earlier, the police association seeks $376,611.60 in unpaid rent, in addition to late fees, interest, and attorney's fees. At this time, SFPOA has remained tight-lipped about the lawsuit, while SFPOA's attorneys and Hat Trick Hospitality have not responded to requests for comments from the San Francisco Chronicle.