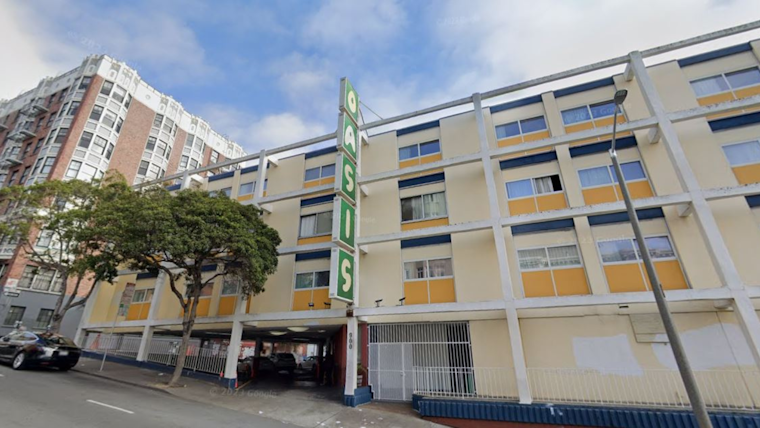 Published on October 26, 2023
San Francisco's Oasis Inn reopened, yesterday. The Oasis Inn is a family shelter targeted towards families with children going through homelessness, especially those affected by domestic violence during the COVID-19 pandemic. This accomplishment was achieved due to the efforts of the St. Anthony Foundation, the San Francisco Department of Homelessness and Supportive Housing (HSH), and the Providence Foundation of San Francisco, according to the City and County of San Francisco.
The Kaplan Family Trust donated a significant sum towards the facility's preservation. The 59-unit shelter, located in the Cathedral Hill neighborhood, was on the brink of shutting down before St. Anthony's intervened to purchase it. Now, it will continue to function as a haven for families, providing shelter plus additional resources to help them regain self-sufficiency. Mayor London N. Breed of San Francisco highlighted the importance of preserving such spaces for their utmost role in reducing unsheltered homelessness.
Currently, San Francisco provides shelter and housing to over 15,000 homeless and previously homeless individuals nightly, more than 3,000 of whom are in shelters. The city's effort since 2018 has aided over 10,000 people to exit homelessness). The Kaplan Family Oasis Shelter received initial funding from private donations before the city started financing the operations in September 2020. St. Anthony Foundation CEO, Nils Behnke, lauds the partnership, emphasizing the success of joining forces to meet otherwise unmet needs.
The Executive Director of Providence Foundation of San Francisco, Patricia Doyle, expressed gratitude for the joint effort leading to the creation of this shelter, opening up "hope and opportunity for those in need to".
An estimated 8% of the city's homeless population comprises families with children under 18. Shockingly, 80% of homeless US women attribute their condition to abuse, trauma, or both. In response, San Francisco introduced a Five-year Strategic Homeless Plan, which envisions reducing unsheltered homelessness by half in the next five years.
Shireen McSpadden, Executive Director of the San Francisco Department of Homelessness and Supportive Housing, appreciated the opportunity to assist families through the Oasis shelter. She emphasized that homeless families are presented with unique challenges and should be provided with a safe and stable environment for rebuilding their lives.
Supervisor Dean Preston recollected earlier this month, the time when homeless families were left to sleep on church basement floors. Today, organizations like the Kaplan Family, St. Anthony Foundation, and city partners have provided a permanent solution for homeless women and families at the Oasis Inn. Supervisor Catharine Stefani too, expressed her delight at the success of Oasis in supporting the community, per the City and County of San Francisco.