As noted by David Albizo on Twitter, demolition has begun over at Hayes & Laguna, where the former site of Mediterranean eatery Hayes & Kebab has been sitting dormant since September of last year. 
@uppityfag Patrick, they're destroying Hayes & Kebab! I didn't get the memo. pic.twitter.com/XqL8kHKcnY

— David Albizo  (@TheBeez70) April 22, 2015
The demo means that the corner location at 580 Hayes St. is moving forward with plans to construct a new 5-story mixed-use building with 29 market-rate condos, 8,000 square feet of ground floor retail space for up to three restaurants, and a basement-level parking garage for 20 parking spaces.
According to Socketsite, the development team is planning to pay a fee rather than build any Below Market Rate (BMR) units on site. The condos will be 1,080 square feet on average, and a central courtyard is planned for the second floor of the development.
Sternberg Benjamin Architects is behind the most recent designs for the new building: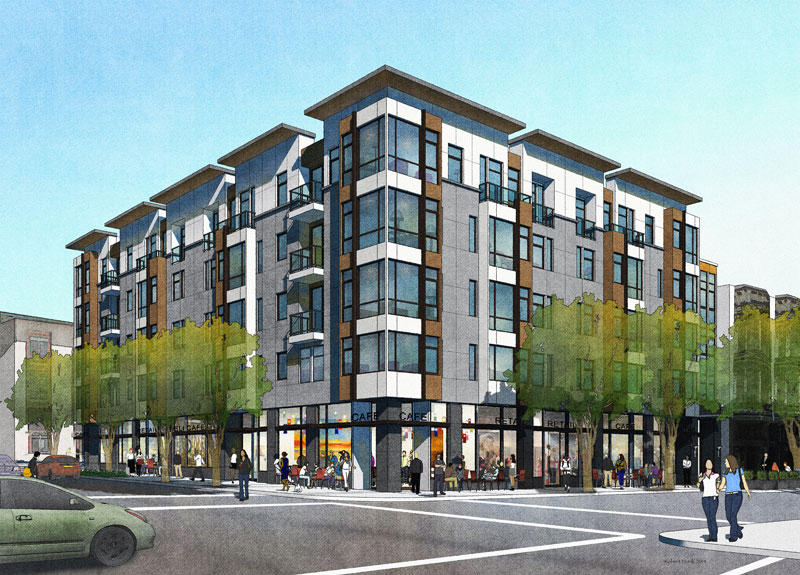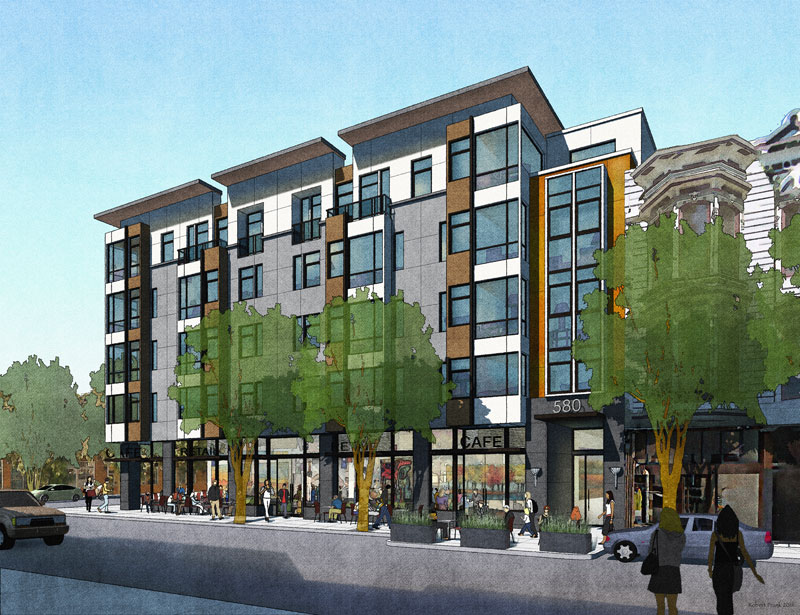 As Socketsite notes, the building that once housed Hayes & Kebab was originally constructed as a neighborhood grocery store for Safeway in 1939. A 5-story residential care facility for 90 seniors was once planned for the corner parcel, but never became a reality.
Hayes & Kebab vacated the space at the end of September 2014, but at the time told Hoodline that they planned to reopen on the ground floor of the new building once it was completed. So far, it seems that Hayes & Kebab has not found an interim space to continue doing business in the neighborhood.
In the meantime, here's another look at the demolition going on at the site today: