After a prolonged period of construction, Kung Food will open its doors to the public at 11am today.
Owners Andy Yang and his uncle Luofei Zhang ("Mr. Luo" as he prefers to be called) will be serving up Hunan and Mandarin style cuisine and hope to benefit from the fact that the Chinese restaurant will be the only of its kind in the area. This is the pair's second Chinese food restaurant, having sold their first Pacifica-based restaurant, Rice and Roll, about a year ago.
Yang told us that the location was under construction for 16 months, and that the owners nearly gave up the whole business due to unexpected costs associated with retrofitting the space, formerly home to a barber shop, with the gas fixtures needed to run a restaurant. Back in June, they found out that on top of putting in a new gas meter, Yang and his uncle would have needed to connect new pipes to the gas main at an estimated $70,000.
At that point, it didn't look great for the restaurateurs, but they ran into a boon in the form of the massive PG&E Gas Pipeline Replacement Project, which did the necessary trenching and gas line upgrades for them. They still needed to hire a private contractor for the meter, but this fortuitous event put them back in business and they resumed construction in December.
Mr. Luo will be the head chef, bringing with him 15 years of experience cooking Chinese food in the US, having mastered his craft back in China before arriving. Yang, who will manage the place along with his sister Jamie, assured us that his cooking will not disappoint.
"Cooking requires creativity and innovation, and my uncle is a very creative person," he told us. "He's also a very strong athlete, so everything he makes he hopes to minimize harm to anyone's health, but maximize taste."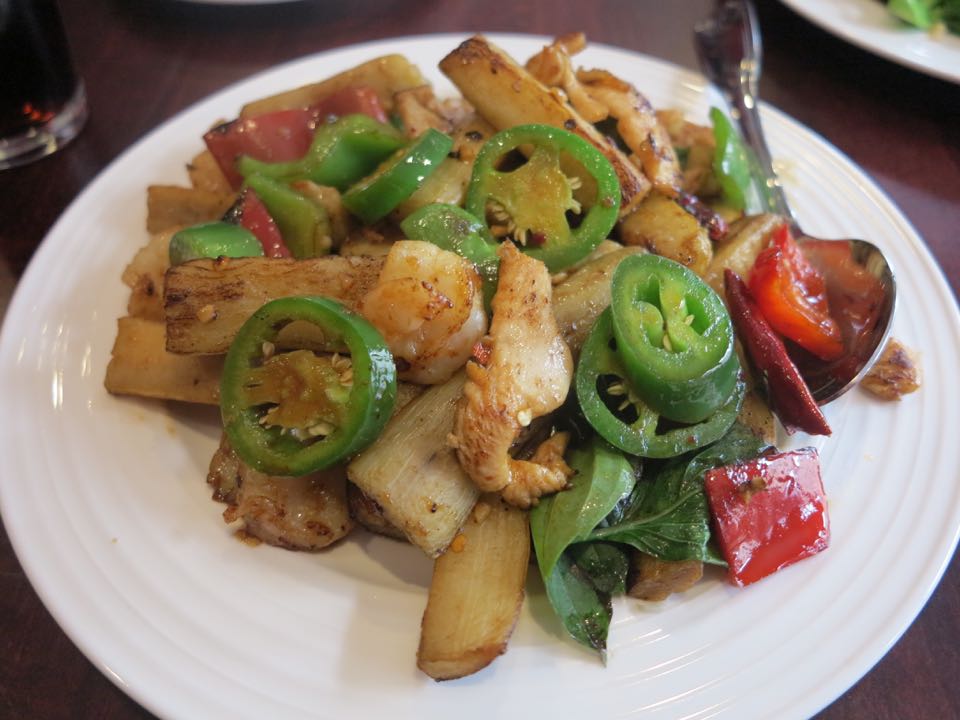 Upon first taste of one his dishes, this appears to be true. The Basil Eggplant w/ Chicken and Prawns (pictured above, $10.95) did not have the same greasiness that many establishments with similar price points bring with them. Here are a few more snapshots of the food: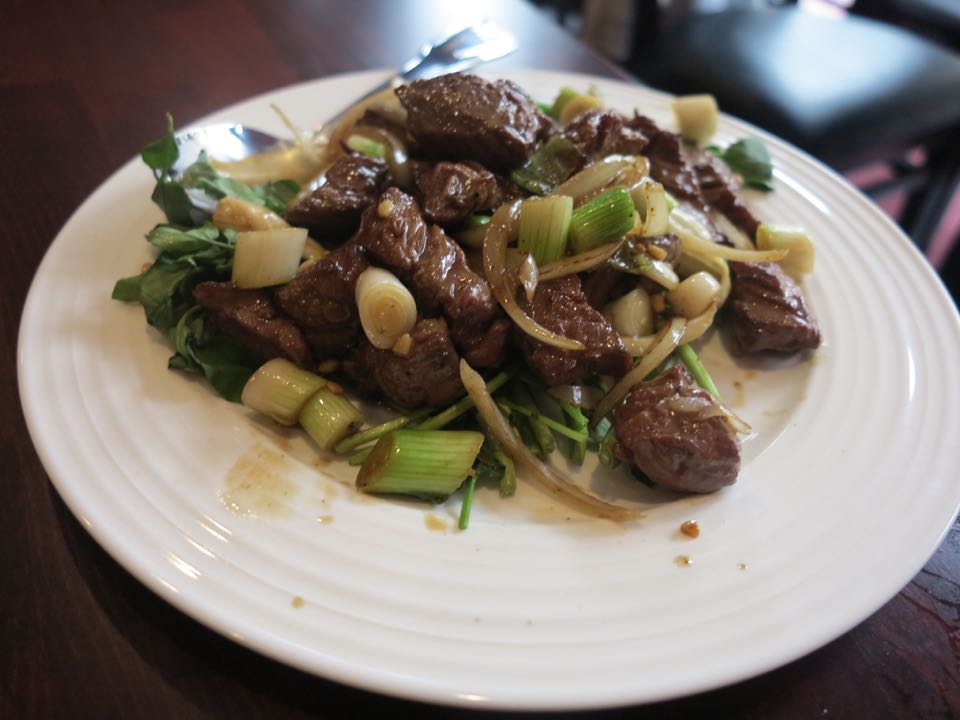 Hunan Grilled Butter Beef, $12.95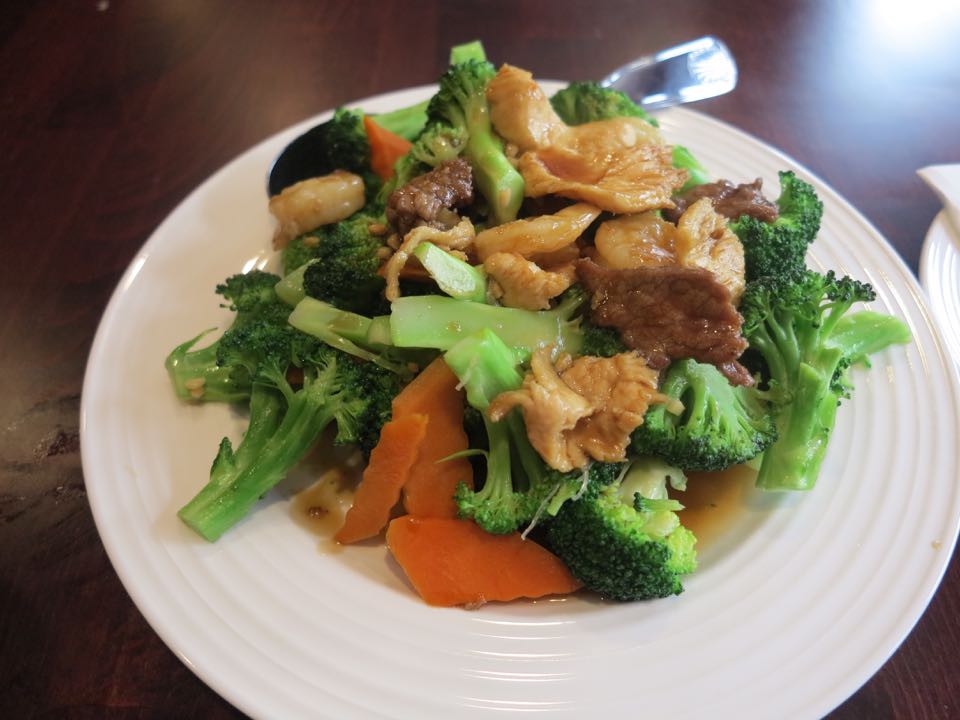 Broccoli Trio, $10.75
"We try not to hustle anyone, we just want to give them a great dining experience," said Yang, addressing what he felt set his place apart from other Chinese food restaurants. "We're not mean, we're not in a rush. We only want to deliver high quality food. We have many options including vegan and vegetarian options. If there are special requests, we will do what we can to accommodate them."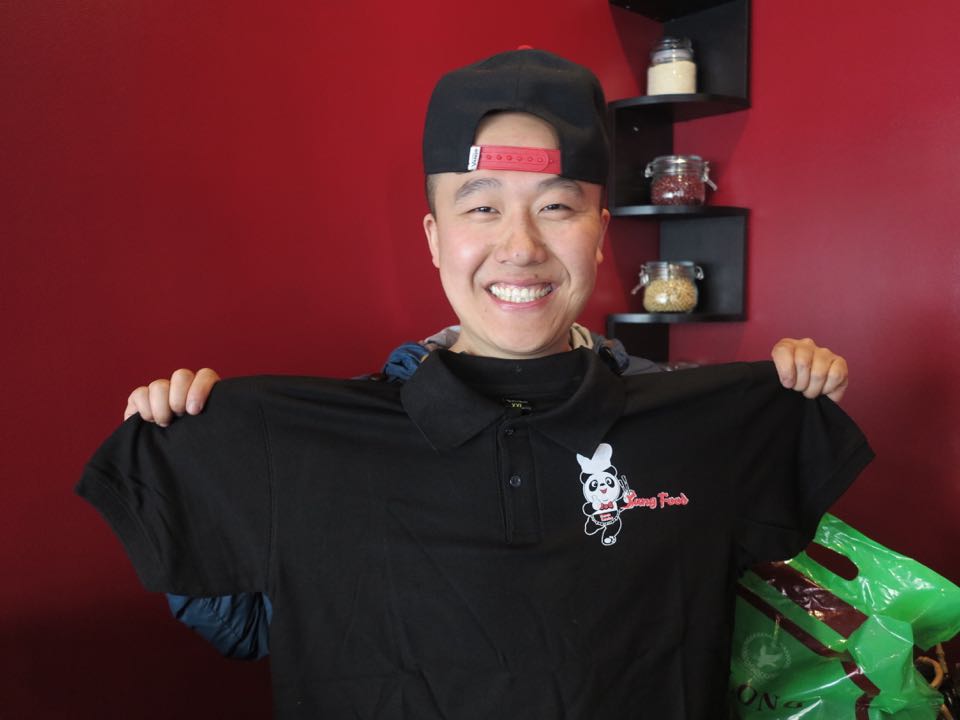 Kung Food's Andy Yang
Yang and his sister are both very happy to be moving back to SF to open the restaurant. "We are both first-generation Chinese immigrants that grew up in San Francisco, so it feels great to move back, especially to this area, "Yang said. "We are very enthusiastic and optimistic because over the past 16 months of construction, we've observed the local residents and everyone is very welcoming and supportive of our small business. We can't wait to start serving the neighborhood and start building a great relationship."
Kung Food offers free delivery ($15 minimum) and will soon be able to take orders on its website. You can also reach the restaurant by phone at (415) 673-6688. It's now open Tuesday through Sunday, from 11am to 3pm, and 5pm - 9:30pm.
Looking for some extra incentive to give Kung Food a try? They will be giving away these reusable tote bags, featuring a panda looking pretty darn happy to be there, to their first 500 customers.