Tucked away in the boutique Hotel G, cocktail and oyster bar Benjamin Cooper can be a little hard to find—for starters, the façade displays no signage. But for those who can find it, it provides a diverse clientele of neighborhood locals, industry folks, people walking home from work, and tourists. It's the melting pot of bars.   
"We're right in the belly of the beast," says Mo Hodges, who co-owns the bar with Brian Felley. "It's such a transient area—even people that live in the city are just passing through."  
"The cool thing about being in an area like this is that you never know who is going to walk through the door, who is coming to town," Hodges says. Having no sign on the entrance is part of the mystique. "I think people think it's fun when they find a place they didn't know about. It's not meant to be exclusive; it's just a way to keep it to the people that want to be here. It's like giving someone a little treasure map, and they've got to figure it out, so when people do find us for the first time, they feel like they've found something special."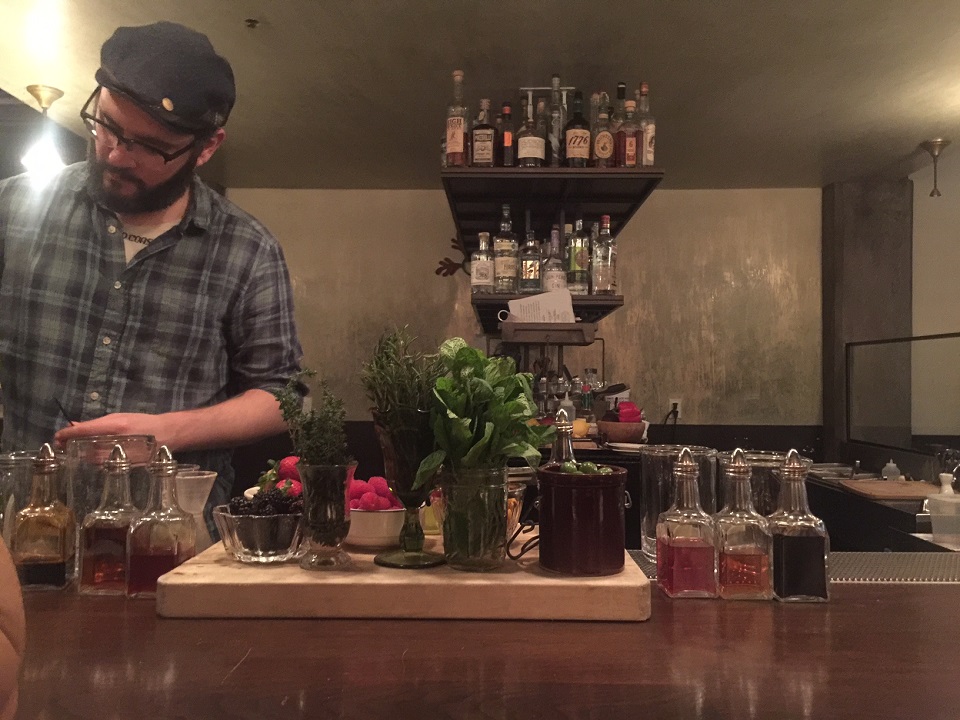 Felley and Hodges first worked together at Big, a tiny cocktail bar in Nob Hill where they were the only bartenders, making each and every drink according to the guest's wishes. The bar developed a cult following, but was forced to close in 2013 after the hotel next door decided to expand into the space. (Its owners plan to revive it in the Tenderloin's former 21 Club space this year, but Felley and Hodges are no longer involved.) 

With Big closed, the pair moved into consulting, creating cocktail menus for bars and restaurants around town. One of their clients was 398 Brasserie, which is also located in the Hotel G. The owners asked if they'd be interested in taking over the somewhat quirky bar space above the restaurant, which shared its liquor license. "We somewhat reluctantly came to look at the space, and we were like, 'Whoa, this is actually really nice,'" says Hodges.
What really sealed the deal for the duo was being able to carve out their own separate entrance on Mason Street.  Despite renting from the hotel, "we wanted to have our own identity," Hodges explains.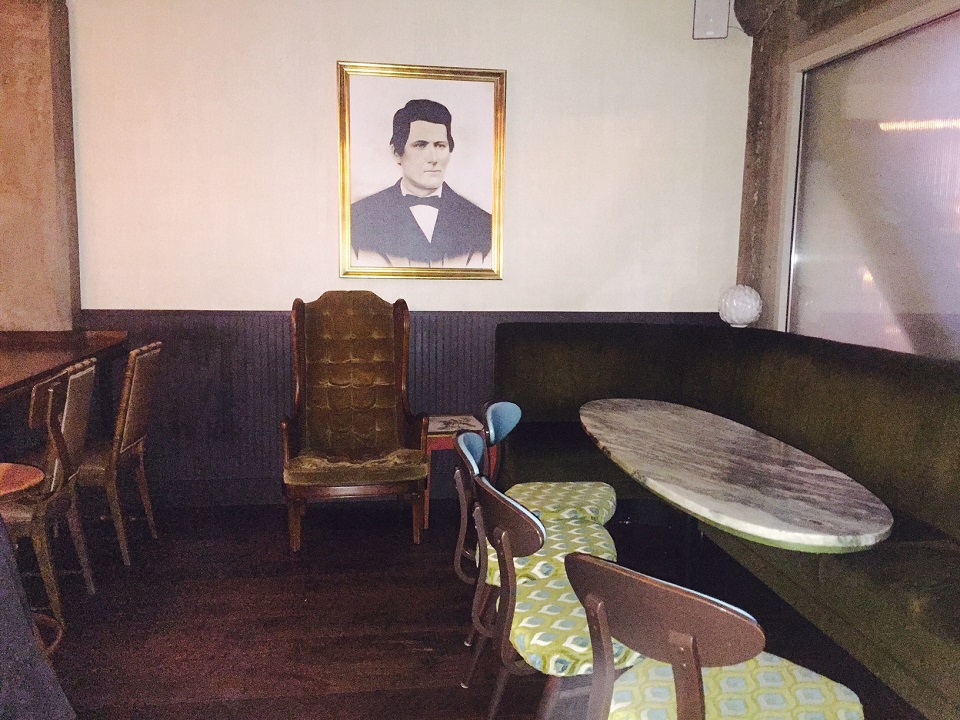 Benjamin Cooper (the name is derived from maiden names in Hodges and Felley's families) is an intimate space, with a square bar that was intentionally constructed to create a more communal experience for guests. "Instead of just looking at a wall of booze or a bartender, you are looking across and seeing other people enjoying drinks," says Hodges. Nearly everything in the space is reclaimed or recycled; Hodges and Felley made a lot of trips to thrift stores and Goodwill to furnish it.
Since Hodges and Felley are accustomed to inventing drinks on the fly, their cocktail menu rotates weekly, tapping into input from staff and even patrons. "We always want there to be new things for [our guests] to try," says Hodges, adding that a few regulars have had cocktails named for them. 
According to Hodges, the goal is to create a "'we-centered' mentality" that builds community both among the staff and with guests. 
"When you start hearing 'My manager said I can't do that' [from a bartender] ... I just would never want to have a place like that," Hodges says. "It's a really important thing to hear, when people say 'we.' Everyone's got each other's back, which helps build the place up in a more family-oriented way. We are lucky to have a really talented staff ... everyone has some really good attributes, aside from just making drinks." 
The bar's one-year anniversary is coming up in February, and Hodges says he hopes it will last for many more. "We plan on this place being here for a while, so we want to make sure it's solid and doing well," he says. "We always want to make sure that any new staff are going to be just as welcoming and warm as we hope that we are."
Benjamin Cooper is open Monday-Friday from 5pm-2am, and Saturday from 6pm-2am.