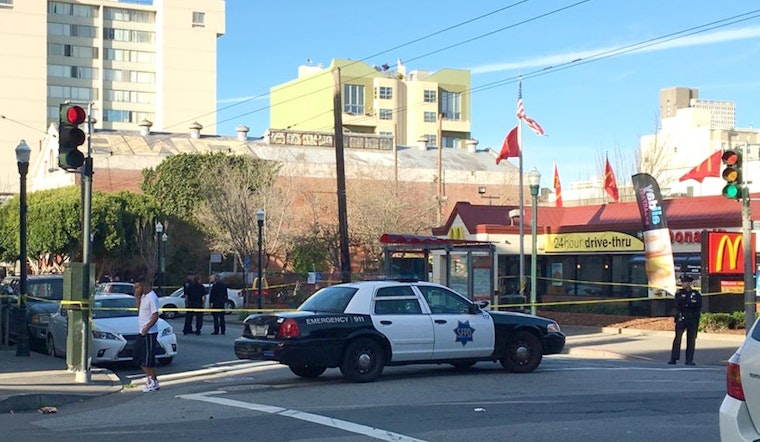 Published on February 21, 2016
A man was shot multiple times around 2:45pm this afternoon in the driveway of the McDonald's at Fillmore and Golden Gate Ave.
According to SFGate, the victim may have been sitting in the passenger seat of a white Dodge sedan when the shooting occurred: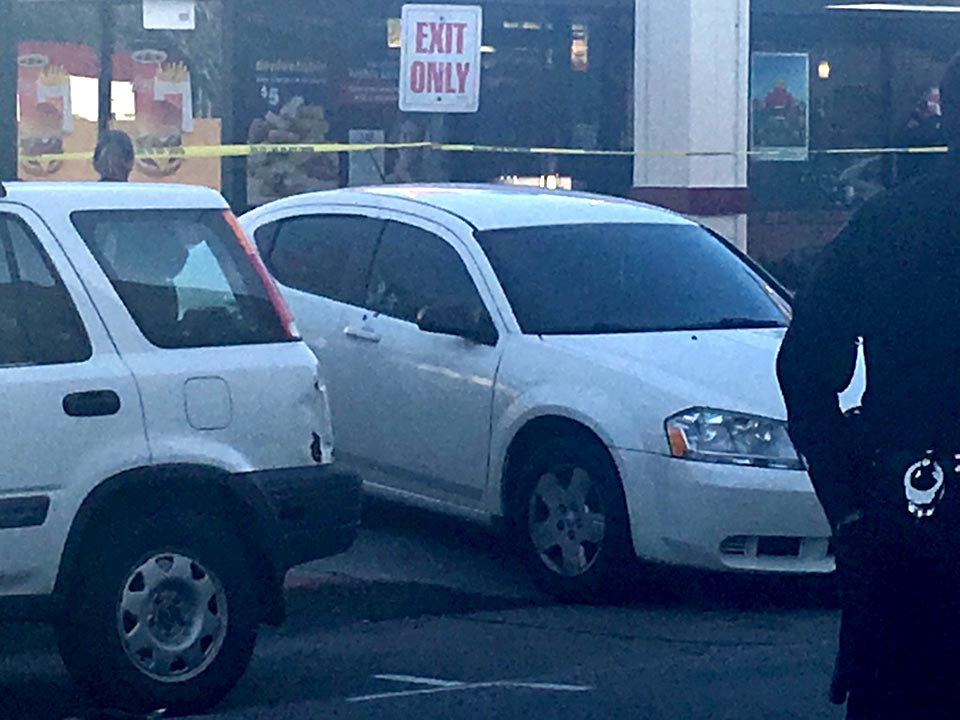 The attacker fired multiple shots and then immediately fled the scene, according to SFGate, though it is unclear if the getaway was by car or on foot.
A witness at the scene said that the victim may have not immediately realized that he had been shot, as the car began to pull out of the McDonald's driveway. However, once it became clear that he was wounded, the car stopped. The witness then ran up to the victim to offer help.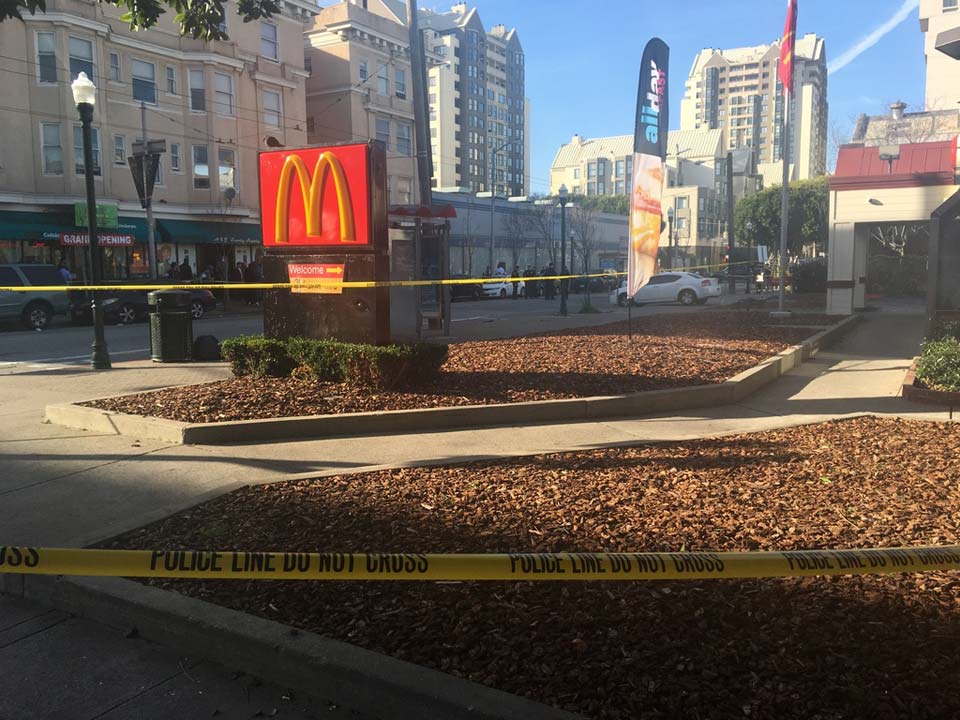 We don't have any additional details about the victim or suspect(s), nor the victim's condition, at this time. Fillmore Street is currently closed to traffic between Golden Gate and McAllister.
We'll update this story with additional information as we receive it.
Update 4:35pm: According to SFPD Officer Carlos Manfredi, police were alerted to the shooting after the ShotSpotter system detected gunfire in the area just after 3pm. When officers arrived, they found the victim, a male in his 20s, lying face-down. He was transported to San Francisco General Hospital.
Though Manfredi says the victim's condition is listed as critical, Supervisor London Breed has just informed us that the victim has passed away. We are awaiting confirmation, and will update this story with more details as we get them.
Update 5pm: Officer Manfredi confirms that the victim has died, and the case is now being treated as a homicide.
Update, 2/22: The victim has been identified as 23-year-old San Francisco resident Curtis Cail.
Another shooting took place in the area later in the day; a man sustained non-life-threatening injuries after being targeted in a drive-by shooting on Eddy Street at around 8:20pm.