Last December we reported that Candybar on Fulton Street had closed its doors, and that Jū-ni, a sushi restaurant, would be moving in in its place. Now, a little over two months later, the restaurant is opening its doors to the neighborhood.
The exterior of 1335 Fulton hasn't changed at all, but inside, an open, modern space greets customers. Seating is mostly at the bar, encouraging face-to-face communication with the chefs.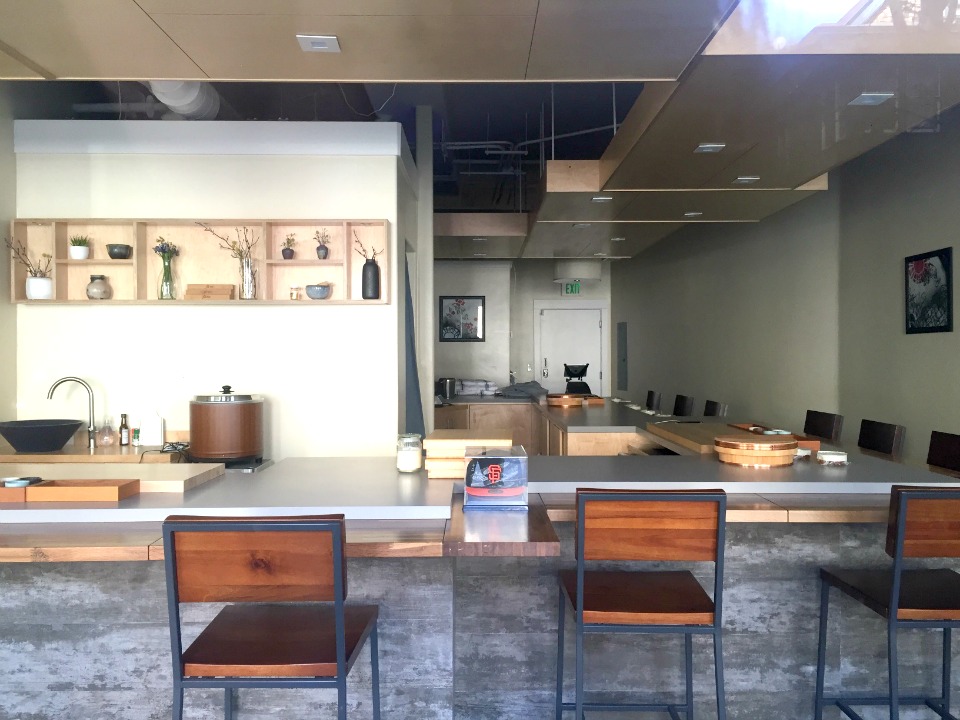 Photo: Rebecca Schuetz/Hoodline
The kitchen is being headed up by chef Geoffrey Lee, who was the Head Chef at Akiko's on Bush Street, sous-chef at Sushi-Ran in Sausalito and at Ame in SoMa. 
Tan Truong, who used to own Candybar, told us he and Lee had been thinking about launching a sushi restaurant together for a while. "We'd been talking about opening sushi concept restaurant for about five years, but wanted to figure out the right location," he said. "In the we decided to do it in the Candybar space. We love the neighborhood, we've been there so long and feels like home to us."
The restaurant will exclusively offer an omakase (chef's choice) format, with a prix-fixe of $85 per person. This means that the menu changes regularly, to reflect what's fresh and in season. Most omakase meals consists of a number of small plates; the name of the restaurant, ju-ni, translates to "one dozen" in English. In fact the restaurant will serve 15 dishes, 12 of which will be nigiri-based.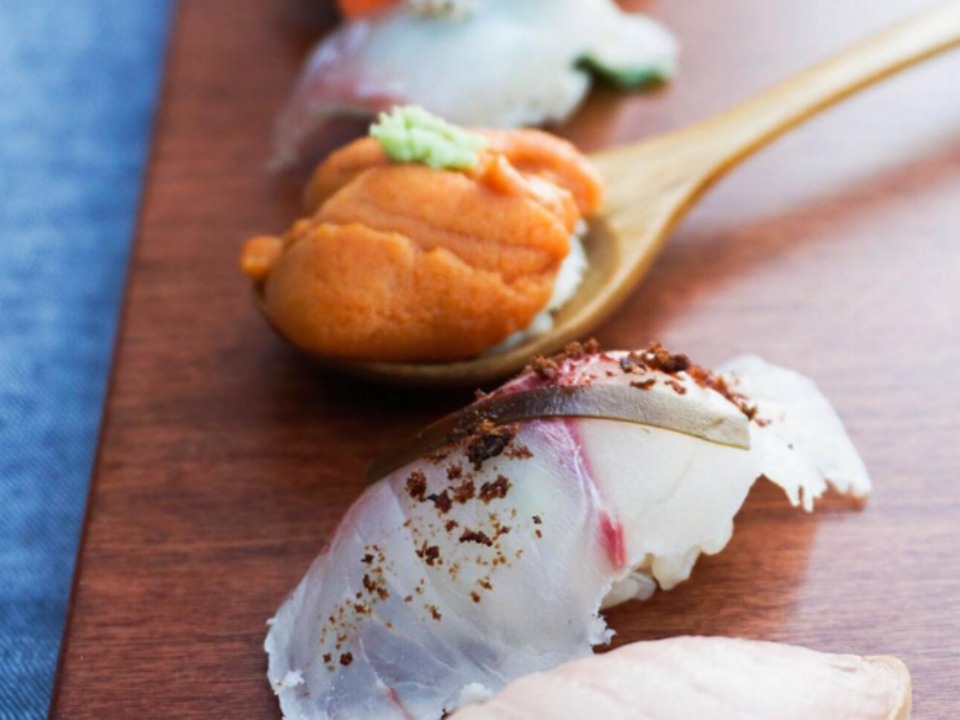 A selection of sashimi. (Photo: Jū-ni)
The restaurant will also carry beer, sake and a full wine list. Once patrons have consumed the omakase menu an a-la-carte option will be available with additional items. Dessert made by former Candybar pastry chef Cathleen Li will round out the dining experience.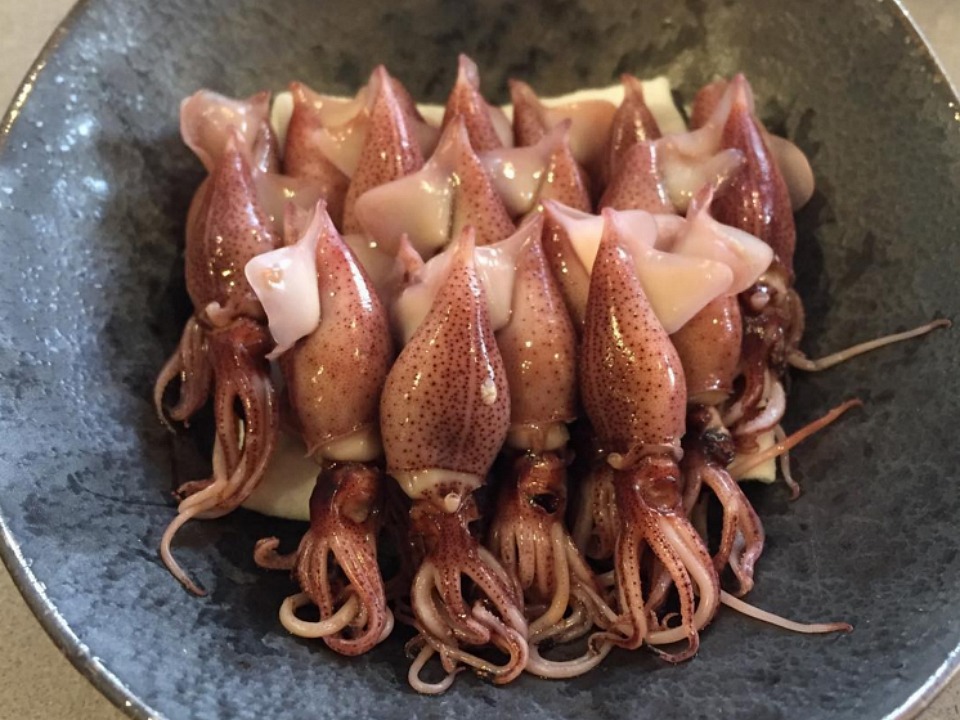 Hotaru Ika (baby firefly squid). (Photo: Jū-ni)

This is the second new sushi restaurant to open up in the neighborhood in the past few weeks. Ijji, which took over the former KK Cafe spot on Divisadero and Haight, opened its doors earlier this month. Plans are also in progress to expand Tsunami Sushi, located across Fulton from Jū-ni, into the former Cafe Abir space.

Jū-ni is currently in a soft opening phase, with reservations available at 6pm and 8:30pm this week and next.
Once regular service launches, the restaurant will be open Monday through Thursday from 5:30-10:30pm, and Fridays and Saturdays from 5:30-11:30pm.