In celebration of Earth Day, we're turning our attention to the city's parks and green spaces, large and small.
---
When you first pass through the wood picket fence enclosing the northwest corner of Green and Gough streets, you might think you've discovered a secret garden. But the secret is out. This is Allyne Park, a 3/4-acre lot that's been open to the public since 1966.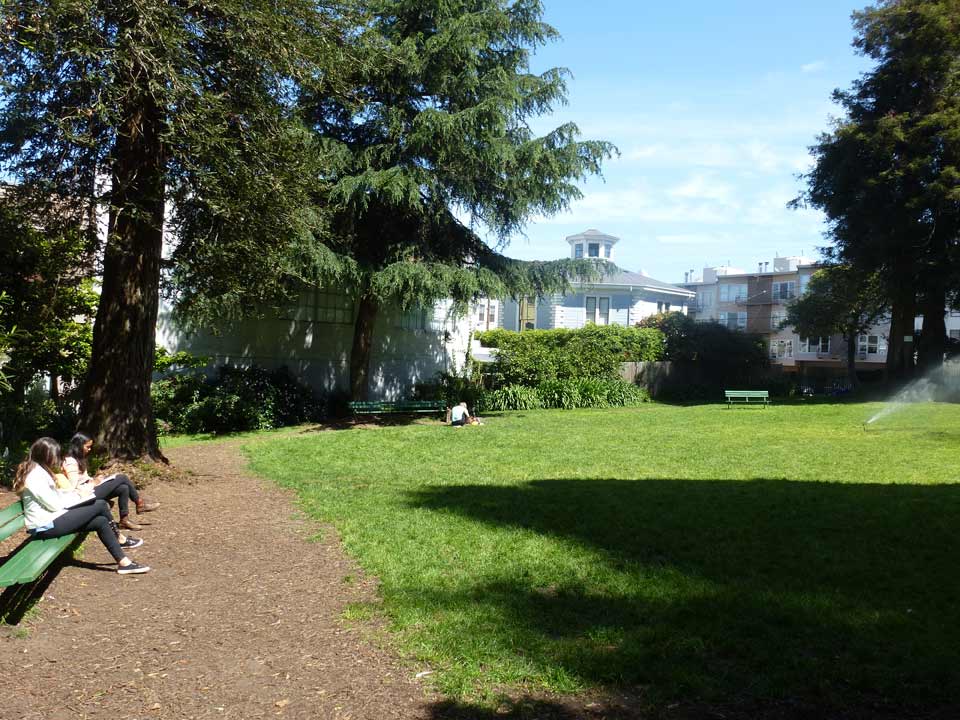 You'll find a large lawn that calls out for frisbee games, picnics or soaking up sun. Tall trees shade one side of the park and narrow dirt paths meander in and out of the shade around flowering bushes and hedges. There are plenty of benches, so be sure to bring a good book. Dogs are welcome on leash.
The park is designed to feel larger than it is, segmented into different zones that are visually hidden from each other. Not surprisingly, it's an ideal place for hide-and-seek.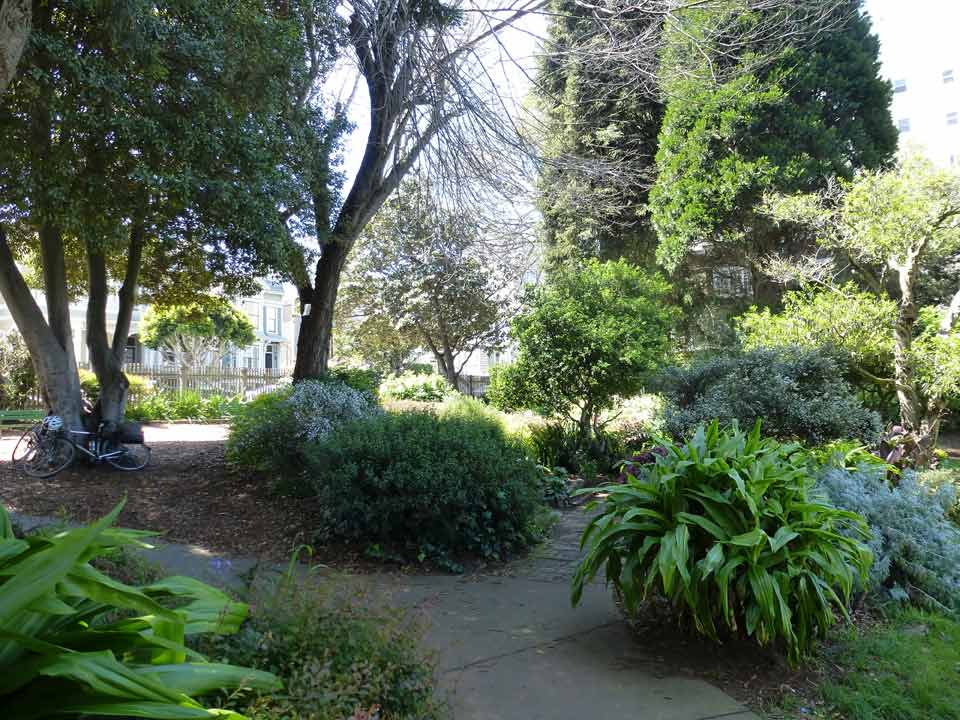 This patch of tranquility feels private, perhaps because it was at one time. The park is named for the Allyne family, the former owners of this property, where a grand Victorian-era house once stood surrounded by a lush garden.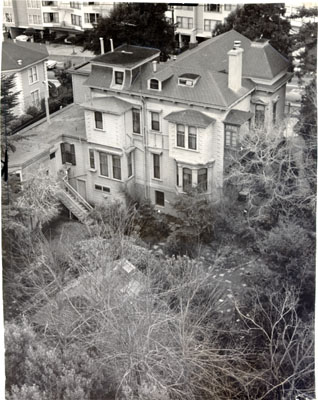 A 1964 image of the Allyne family mansion and garden. (Photo: Courtesy of San Francisco Public Library, History Center)
The mansion was built in 1871 and sisters Edith and Lucy Allyne lived in the house their entire lives, from the 1880s to the early 1960s. They were the granddaughters of Ephraim W. Burr, who served as the ninth mayor of San Francisco from 1856 to 1859. The house was demolished in 1966 after the city purchased the property to make way for a park.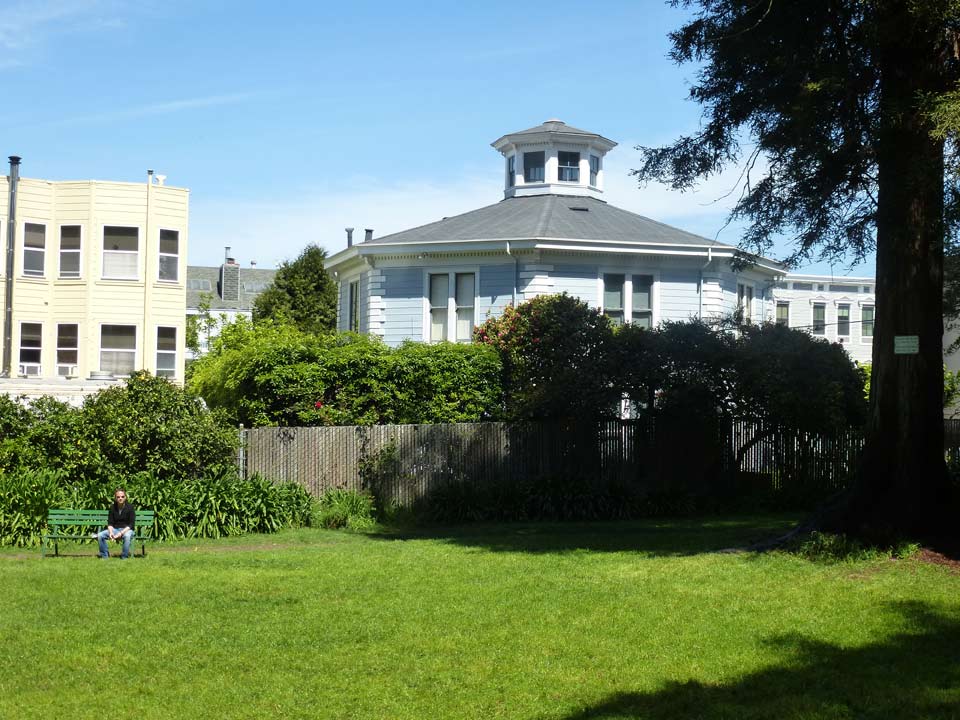 Next to the park on Gough Street is the McElroy Octagon House, built in 1861 and relocated in the 1950s from its original location directly across Gough Street to a plot of land donated by the Allyne sisters.
The Octagon House is a San Francisco historical landmark and a museum of decorative arts and furniture from the American Colonial and Federal periods. It is open to the public noon to 3pm on the second Sunday and the second and fourth Thursdays of each month.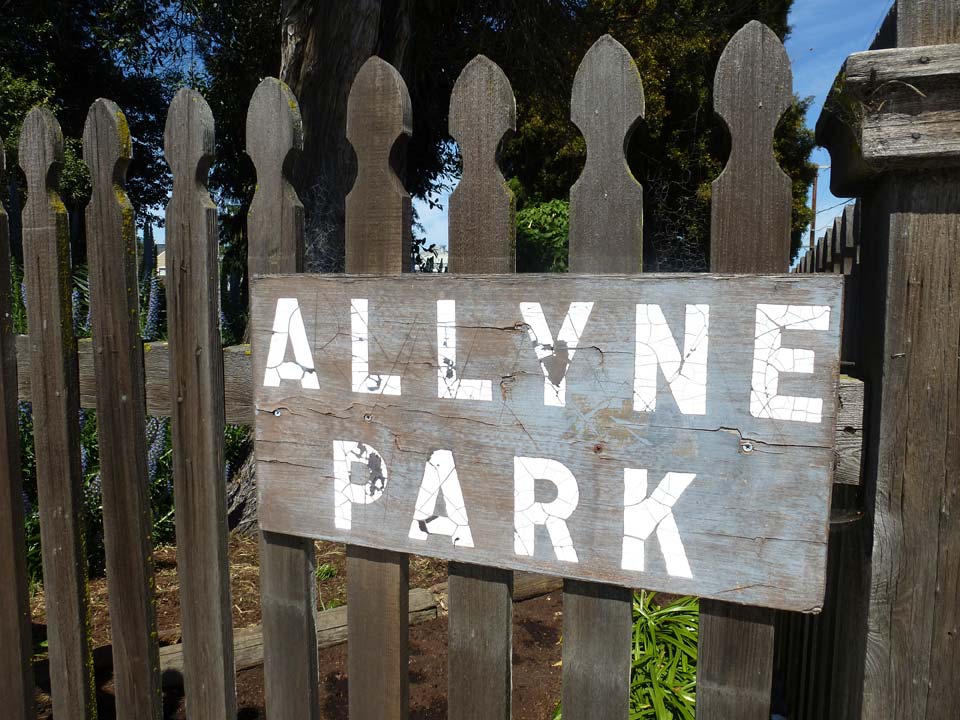 Getting there: The park is located at the corner of Green and Gough streets. The 41-Union and the 45-Union buses stop at the corner of Union and Gough streets, one block from the park. Parking is on street and the park is wheelchair accessible.