Fans of electronic dance parties and Soju cocktails at The Basement will soon have to look elsewhere to get their fill. The owners of the Pacific Heights craft beer store Ales Unlimited have applied to take over the space, and will receive the keys to 222 Hyde St. on May 1st.
Over the past few months, The Basement's owner, Larry Livingston, has been on the hunt for a new tenant to purchase the bar and lounge, due to ongoing problems with noise complaints. 
Ales Unlimited's owners, Steve and Betty Smith, have run their craft beer shop in a historic building in Pac Heights for the past eight years. The shop now offers the largest selection of bottled craft beers in the city, Steve says.
While Steve admits that he and Betty are still getting to know the Tenderloin, he does think a craft beer bar—which they're dubbing Ales Unlimited Beer Basement—will be a better fit for the location than a nightclub. The area recently lost its primary beer bar, Amsterdam Cafe, which closed in February after six years.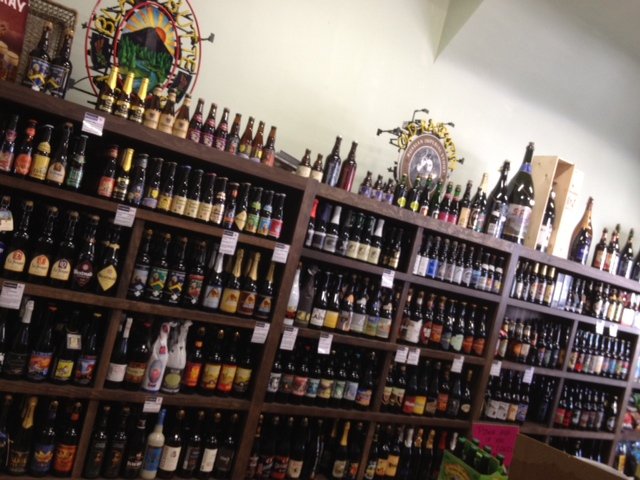 Shelves of beer at Ales Unlimited's shop. (Photo: Laraberry J./Yelp)
They're still in the early stages of planning, but overall, Steve said Ales Unlimited Beer Basement will be "a nice little hangout spot" where people can learn what's new in the craft beer world over a drink of "something different." Like the shop, the bar won't have any of the usual suspects—Budweiser, Stella, Blue Moon, etc.. Just an ever-revolving selection of craft beers, as well as ciders and wine by the glass—all to be consumed on-site only.
And while The Basement used soju cocktails to circumvent its beer and wine-restricted alcohol license, Steve has no intention of following suit. "If you want a cocktail, go to a real cocktail bar," he said.
Thanks to Ales Unlimited's deep connections with craft breweries, Steve said they'll have 20-25 extremely rare beers in kegs for their first few weeks in the neighborhood. They regularly go to great lengths to fill requests from customers looking for specific craft beers at the shop, he added, and are ready to do the same regulars at the bar. 
As for changes to the venue, Steve said they'll assess what's needed once they get the keys on May 1st. They'll likely close the bar for at least a few days to make minor updates, which may include fresh paint, swapping the DJ equipment for a speaker system, and turning the basement from a dance floor to a brighter, cozier seating area. 
Steve doesn't envision changing the layout of the ground-floor bar, but said that they might consider adding a second bar with more taps in the basement.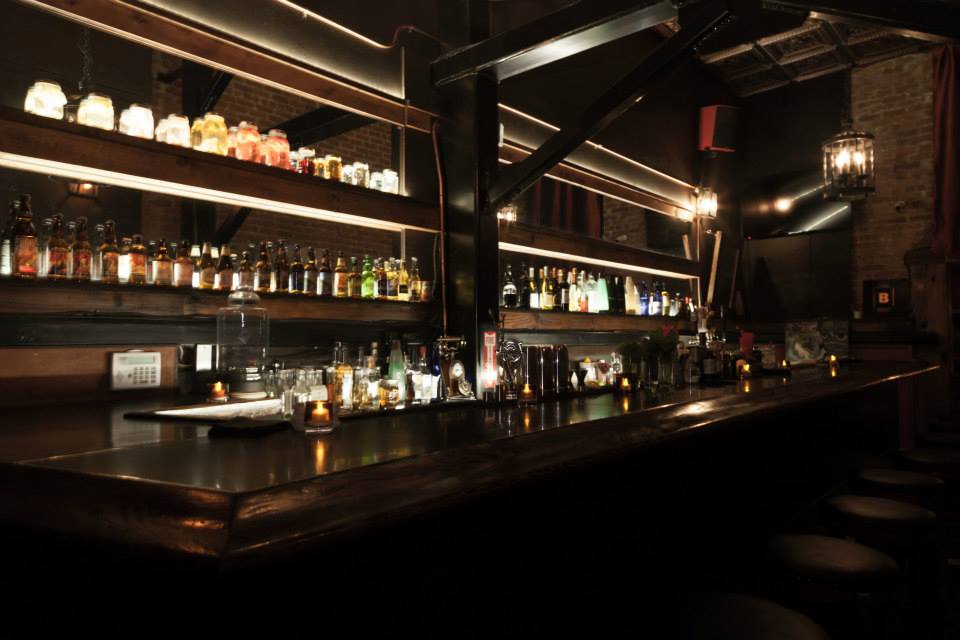 The bar at 222 Hyde. (Photo: The Basement/Facebook)
But don't expect to watch a game. There won't be any televisions, Steve said, as there are plenty of real sports bars around.
While their official opening date is still in flux, Steve is aiming to open Ales Unlimited Beer Basement by the weekend after taking over the space, so regular comedy show The Setup won't miss a beat. Hosting a comedy show in the bar's basement wasn't originally part of the plan, but Smith said he met the organizers and learned that they put a great deal of effort into building a following for the show, so he didn't want to put them out.
Leading up to the opening, Steve said he's been taking suggestions on what to do with their new bar from customers at the shop. Over the first few weeks, they'll continue to evolve with suggestions from folks in the neighborhood.
In the meantime, The Basement is still going strong at 222 Hyde St. with nightly events, with its closing party set for April 30th. It's still on the hunt for its next home; we'll keep you posted on that and on Ales Unlimited's opening day.