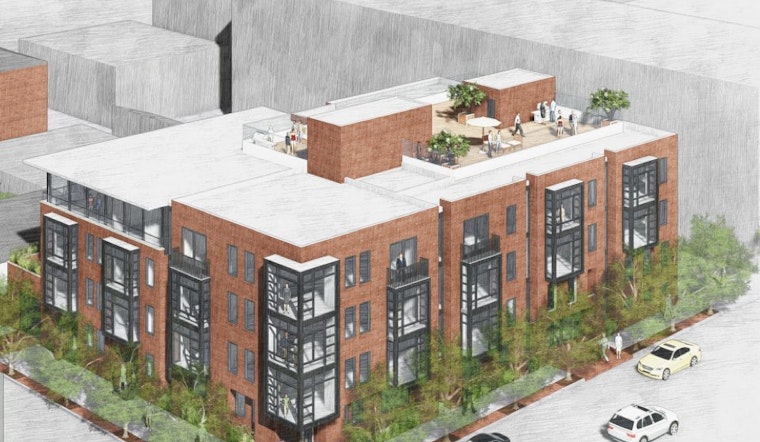 Published on May 05, 2016
The end is near for the long-shuttered gas station at 1598 Bay St. 
Mark Conroe, president of Presidio Development Partners, confirms that construction on 28 new market-rate condos should break ground within the "next few months."
The Planning Commission gave Presidio Development Partners—the firm behind the recent redevelopment of Fox Plaza—a stamp of approval for the project last December.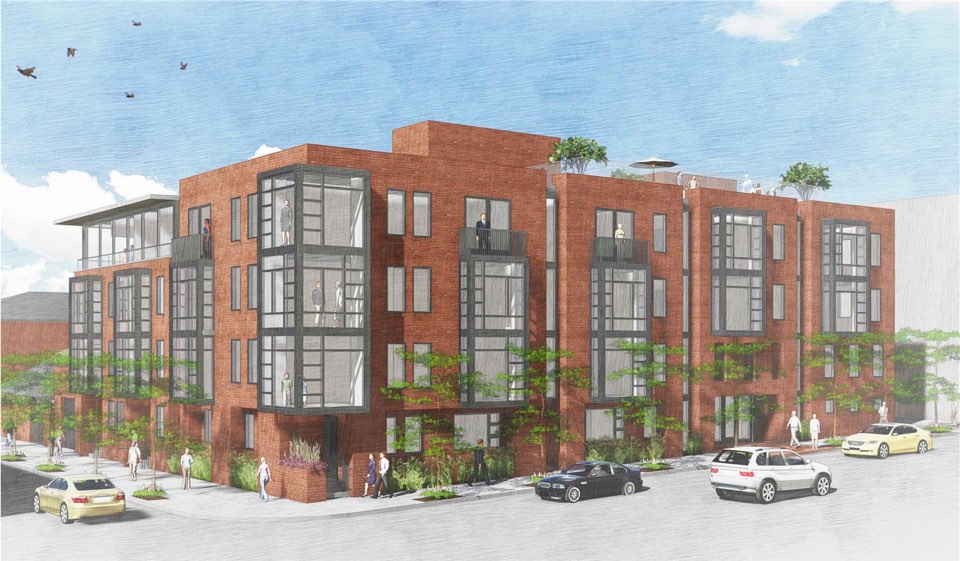 In addition to offering a mix of one-, two- and three-bedroom units, the four-story brick-clad building will include an inner courtyard and roof deck for residents, as well as private patios and decks for select units.
Due to neighbors' concerns about overflow parking, Planning didn't question the need for 42 vehicle parking spots in the basement garage in addition to 40 stalls for bikes, SocketSite previously reported. According to Planning documentation, the extra 28 vehicle parking spots will be leased or sold separately from the units.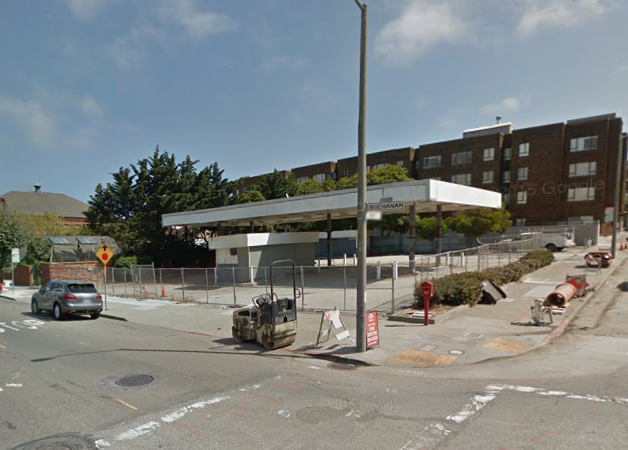 A gas station that previously occupied the corner. 
To satisfy its inclusionary affordable housing obligation, Presidio Development Partners has chosen to pay the city's 20 percent Affordable Housing Fee.
If all goes well, residents will make themselves at home at 1598 Bay St.—mere steps from the Presidio, Moscone Recreation Center and Marina Green—come 2018.