Frameline 40, San Francisco's long-running LGBTQ film festival, is set to return next month for its 40th season. Running from June 16th to 26th, it will bring a total of 155 films, from 24 countries, to local audiences, featuring a mix of "hard–hitting social justice documentaries, dark and romantic comedies, impressive, twisted narratives, and scintillating shorts," according to Frameline Executive Director Frances Wallace.
This year's festival will take place at various Bay Area venues, but it kicks off at the Castro Theatre with a 7pm screening of the documentary Kiki. The film, which will be followed by an opening gala, focuses on the lives of LGBTQ youth of color who perform in the ballroom subculture which was first introduced to audiences two decades ago, in the film Paris Is Burning. (More details here.)
Other highlights will include a tribute to Robert Hawk, a former programmer of the Castro Theatre and a mentor to many independent filmmakers. Hawk is the recipient of this year's Frameline Award, and will be present for Frameline's San Francisco premiere of the documentary Film Hawk, which pays tribute to his life and career. Film Hawk screens at the Castro on Saturday June 18th at 3:30pm. (More details here.)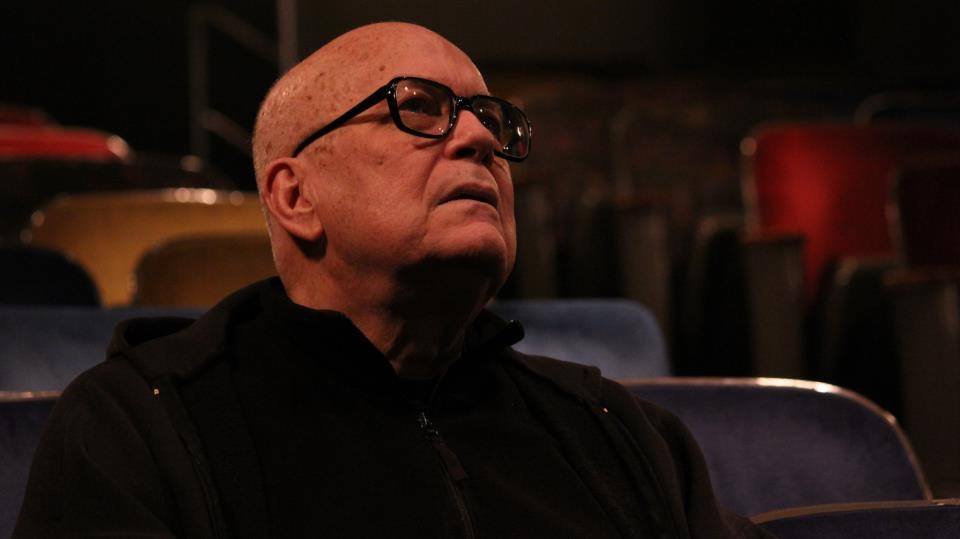 Frameline 40 will conclude on Sunday June 26th with a 7pm screening of Looking, HBO's feature-length finale to its serialized gay drama of the same name, which was shot in San Francisco and ran for two seasons. Looking cast members will attend the Castro Theatre screening. (More details here.) The movie will debut on HBO on July 23rd.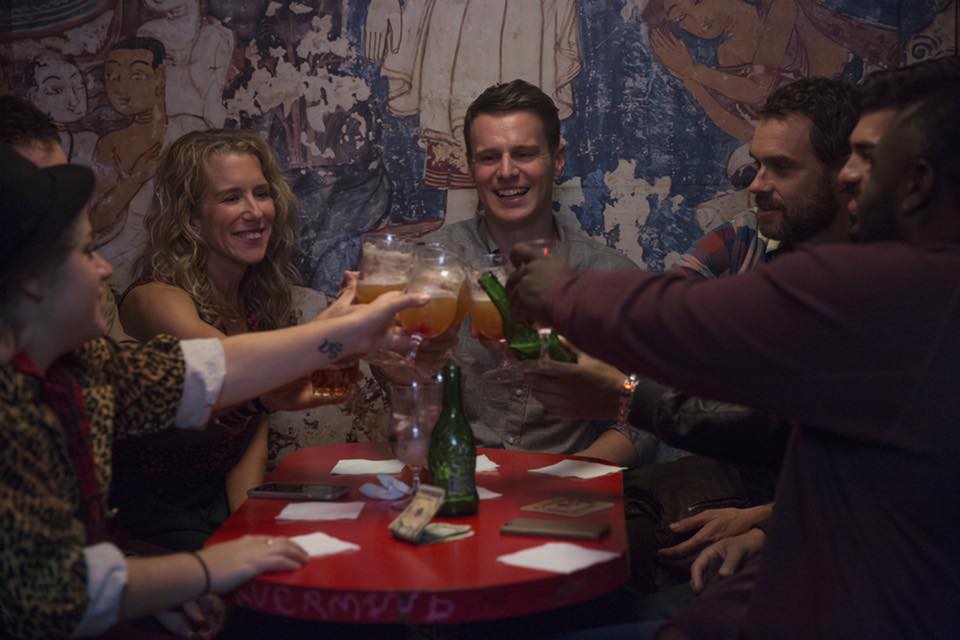 Check out all the films set to screen at the Castro Theatre here. 
With its 40th season comes a new logo for the festival, created by design studio Mucho. Wallace introduced the new look at the festival's press preview at Oasis on Monday. 
"After 13 years, it is time for a brand refresh of the Frameline logo and collateral," Wallace told us. "With the proliferation of online platforms for audience and community engagement, we wanted to ensure Frameline's new logo is online-friendly and adaptable across all platforms." 
Attendees at the preview were also shown the trailer for Frameline 40, which has not yet been posted online. In the trailer, people of differing races, genders and sexualities smiled and danced in slow motion as various colors of bright paint splashed across their bodies.
"The colors are the same colors used at the 1984 Los Angeles Olympics," filmmaker Aron Kantor, the trailer's creator, told us. "The colors represent diversity and inclusivity." Kantor's short films Folsom and Mask 4 Mask will be shown during the festival.
From its humble beginnings in 1977, Frameline has grown to become the world's largest LGBTQ film festival, and seeks to represent every aspect of queer lives. "As the world continues to grapple with questions of equality around race, gender and sexual identity," said Wallace, "Frameline's position remains strong as a leader to inspire this conversation and educate through LGBTQ film media."
"Frameline has a continued responsibility to consciously create and inspire real change for queer people everywhere. We primarily plan to strengthen and broaden the audience and programs we already have in place, and increase funding to these vital year-round programs," Wallace told us. These programs include Youth in Motion, Distribution, Voices, Encore Screenings and Completion Fund.
Wallace added that she hopes to expand Frameline's audience beyond its current base. "Frameline direction for the future is to continue to attract a broader, more representative audience base, in the Bay Area, across the nation, and around the globe," she said. "Frameline's mission is to the change the world through the power of queer film." 
Tickets for Frameline 40 are now on sale.