Each week during the month of July, we'll plug into the Castro's barbershop talk by touching base with a neighborhood hair salon. Stay tuned as we share what's going on in residents' heads—by connecting with the people that wash, trim, and style the hair on top of them.
Joe's Barbershop, located at 2150 Market St., is a modern take on the traditional barbershop. The black floor contrasts with bright red and white walls to create an industrial feel, and each side of the long shop is lined with chairs, 11 in total. In charge of this busy operation is owner Joe Gallagher.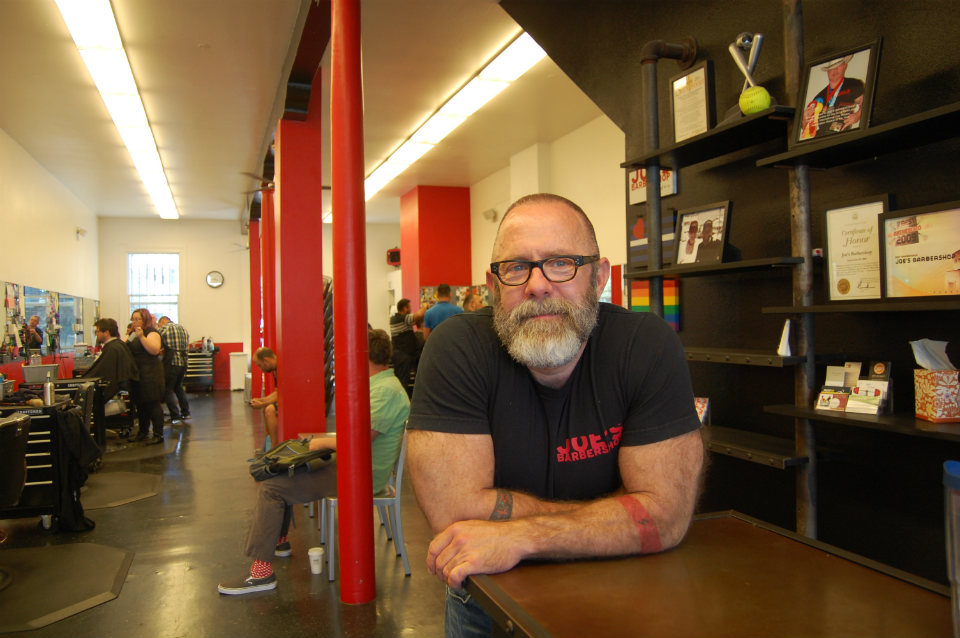 Gallagher decided to go to barber school after being laid off for what, he decided, would be the last time. After moving to San Francisco from New York in 1998, Gallagher worked at Adobe for a time before moving to a position at a tech startup in May of 2000. "[That] didn't go very well," Gallagher said. "I was tired of getting laid off."
In 2004, two years after completing his training at Moler Barber College in Oakland, Gallagher opened Joe's. The shop was originally located on 19th between Castro and Collingwood, but made its move to Market Street in 2009. Gallagher admits that, in hindsight, it was a bold move to open a shop when he was still so green. Luckily, it worked out: nearly 12 years later, Joe's is thriving.
The barbershop business has been much more stable and enjoyable for Gallagher, compared to his startup days. He especially enjoys the social interaction of being a barber. "You get nice half-hour conversations," he said, "and [clients] walk out looking better, so I like that." Though Gallagher runs a successful barbershop, he says he still prefers cutting hair to running a business.
The shop has 15 barbers who specialize in a wide variety of hairstyles and hair types. The most requested haircut for a time was, "that hipster, low fade with a pompadour on top," Gallagher said. Now, the pompadour is slightly less popular with clients, who now prefer a similar cut on the sides, but less of a statement on top. Most people are looking for a standard, basic cut, according to Gallagher.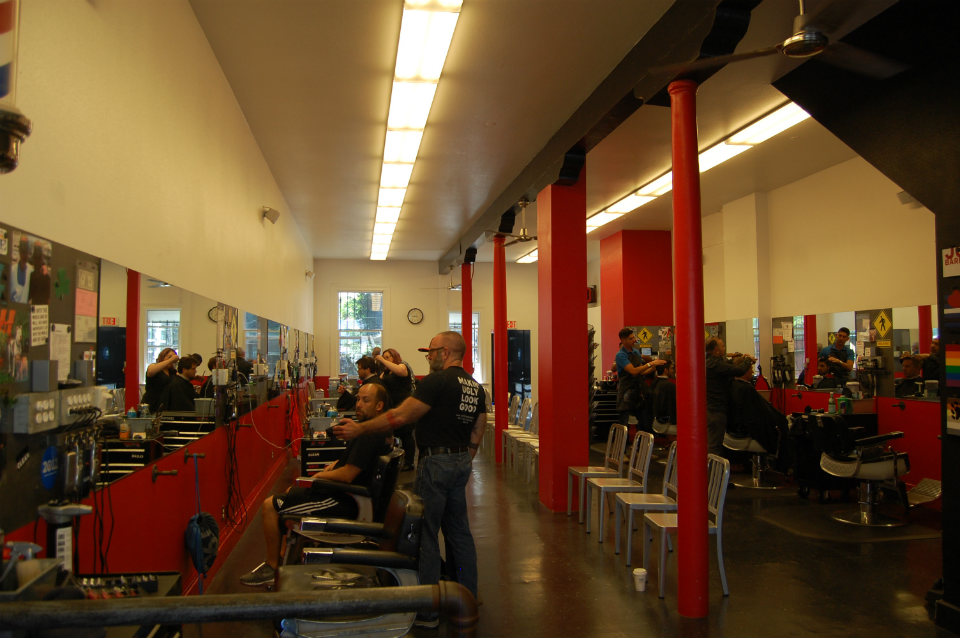 Before instituting an online wait list system where clients can put down their names and get an estimated wait time, the barbershop was often packed with clients waiting their turn. "On Saturdays this place was filled," Gallagher said. "We have 19 waiting chairs and they'd all be full, and we'd have 10 people standing. It was crazy."

With the wait list, the barbershop is calm, with barbers working but no one waiting impatiently. "We'll have 30 people on the list, but they'll come in right before they're due. It's great." Gallagher credits the wait list option for a 30 percent increase in business. He estimates that they have around 60 customers per day and about 400 regular clients.
Many clients are from the neighborhood, but many are not. "We get a lot [of customers] because we're so much closer to downtown," Gallagher explained, "We get a lot of lunch traffic, people jumping on the train coming up." He credits that traffic to his location, right down the street from the Church Muni station. He's seen his clientele change over the years, "There's more straight people living here," he said, "but they're very nice. They're well behaved, their kids are pleasant."
Gallagher has had people describe his location as being on a "dead block," but Gallagher says he loves his spot on Market Street. "I like it better over here," he said. "You don't lose as many days to the different events that happen in the Castro that take away your parking and mess everything up."
Gallagher came close to losing Joe's after a fire in 2012. "I was really afraid that would kill the business," Gallagher remembered. But he was able to reopen the business only ten weeks later, and his customers returned.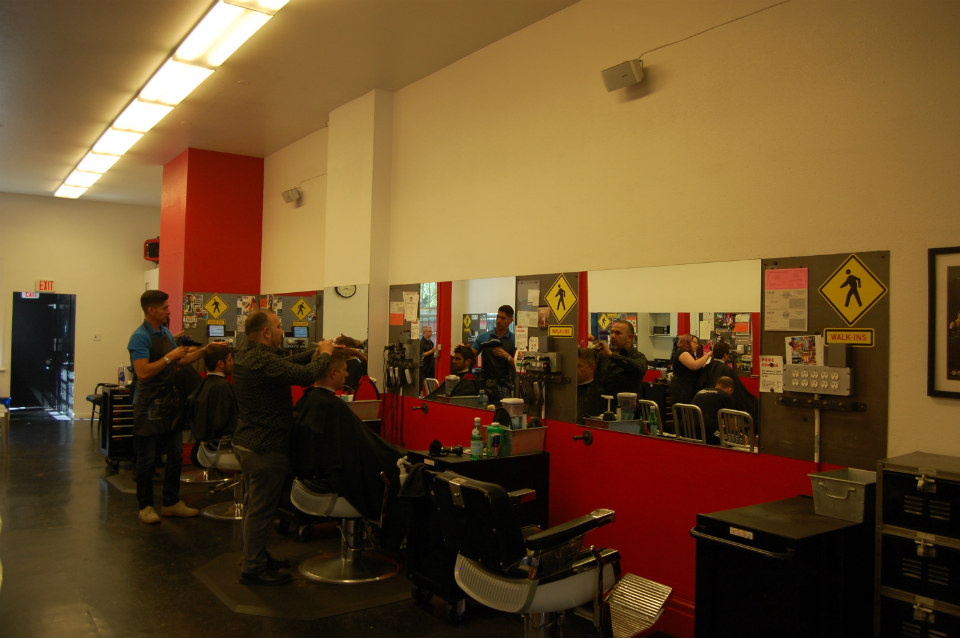 The area around his shop has seemed less lively of late, with a number of businesses closing nearby. Gallagher blames the closures primarily on landlords raising rents to unreasonable levels, but also says some businesses close because they're not performing well.

In the last 18 months, Gallagher says he has noticed an uptick in quality-of-life issues on the block. "For a while, we had people breaking into the backyard and literally defecating," he said. He credits the Castro Community Benefit District with keeping the area clean. "They'll get that street cleaned up," Gallagher said. "I usually get here by 11am and usually anything that's messy is cleaned up by that time."
He was happy to hear about the mayor's new Fix-It Initiative, saying the neighborhood could use the extra help. "Even when they clean stuff up down the corner, it still smells, and having a group that knows how to clean it up would be great."
Despite these issues, Gallagher still loves his location and his clientele. "I like having a business in this neighborhood," he said. "It's really nice, almost all the clients are lovely. I still take checks and I've never had a check bounce. It's a nice place to do business."
Joe's Barbershop is open seven days a week. For hours, visit the shop's website. 
See our story on Louie's Barbershop here.