Speculation over vacant storefronts can come to an end in several neighborhoods: GoHealth Urgent Care is opening locations in the Castro, Cole Valley, and Glen Park by September, with potential locations in Noe Valley and Divisadero to come. 
Along with local partner Dignity Health, the Atlanta-based company is repurposing commercial storefronts into high-tech urgent care clinics that can treat patients seeking relief from minor ailments like bee stings, wrist fractures, or a nasty burn.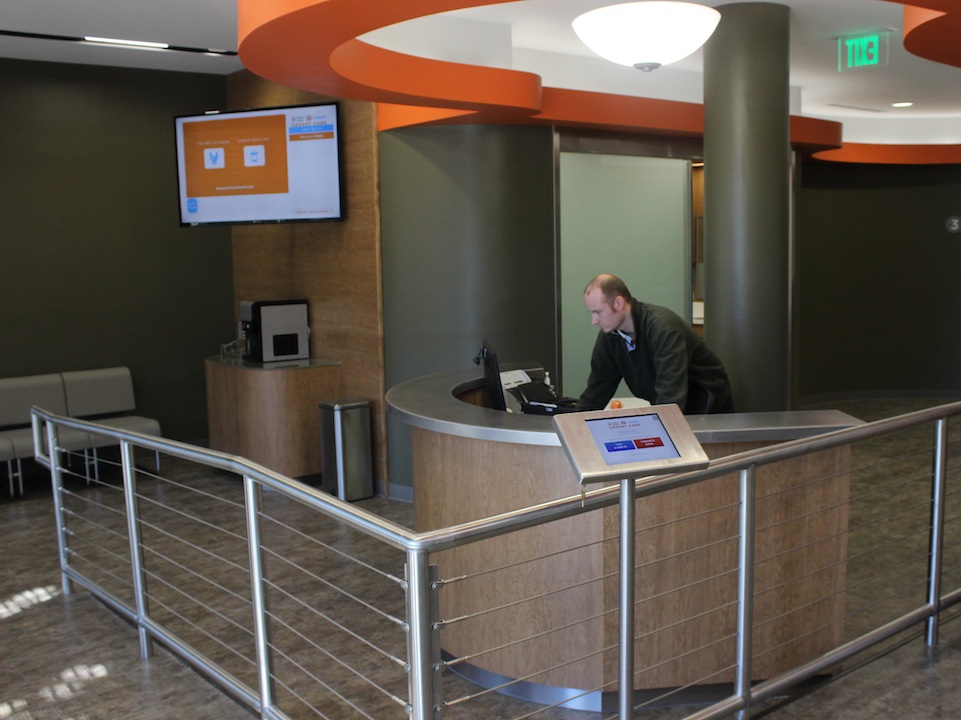 "You take the best of retail, the best of clinical and the best of technology, and you make it very convenient and accessible for the patients," said Gary Weatherford, GoHealth's COO.
Weatherford was in town to inspect and offer media tours of GoHealth's Castro clinic at 2288 Market St., previously the home of Radio Shack. The clinic will be the first to open in the city, with a soft opening on August 1st and a grand opening event on August 9th. Weatherford said residents and passers-by are invited to stop by between now and then to take a look at the space.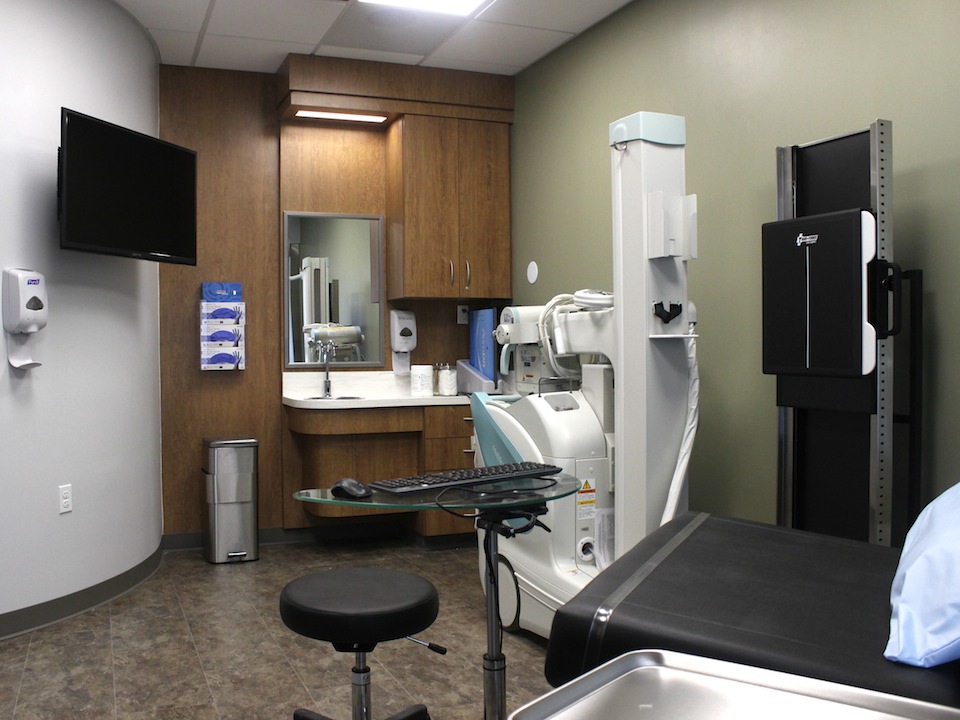 In September, GoHealth plans to open a Cole Valley location at 930 Cole, the former auto garage now undergoing renovations, and another location in Glen Park, at 2895 Diamond St. Weatherford says the company is also working on locations on Divisadero and in Noe Valley, but those leases have yet to be signed.
Because urban car use is declining, Weatherford said GoHealth's plan is to place clinics in shopping districts around the city; they're using a similar strategy in Portland and New York City. "The access of care was not as available as it needs to be," he said. "More and more, people want to be able to stay within their community, and that's what our model is."
On average, Weatherford said, GoHealth clinics are about 2,000 square feet, with four exam rooms. To keep costs down, each location is staffed with one medical professional (a doctor, nurse practitioner, physician's assistant) and a radiology technician. In a 12-hour day, one GoHealth clinic might see 36 patients.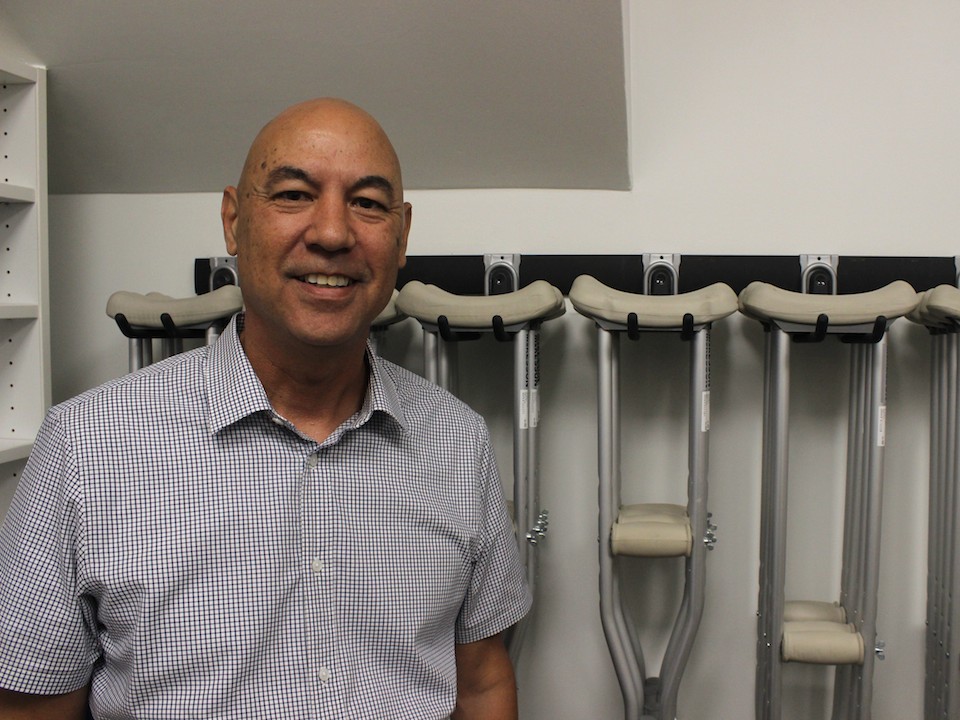 "Obviously, they're supervised by MDs," said Weatherford. "We utilize that model because we believe it's assigning the proper level of care for the proper level of acuity." Patients can call ahead or use the company's app to make an appointment, complete with a list of wait times at different clinics around town; as patient volume increases, they'll hire a receptionist.
Most medical exam rooms are about six by eight feet, but Weatherford said GoHealth's rooms are larger, roughly nine by twelve. Each suite is a combination of technology, ergonomics and feng shui. For example, an oversized mirror at the sink ensures providers can maintain eye contact with patients at all times. A mobile x-ray machine sits at the ready, while a wireless keyboard can pull up patient data on a giant monitor bolted to the wall.

Weatherford flicks a switch, and a translucent glass wall looking out on the clinic's waiting room and busy Market Street turns opaque. "Smart glass," he explains.
Most of GoHealth's patients arrive with everyday ailments like upper respiratory infections, minor fractures and UTIs, said Weatherford, who emphasized that no narcotics are kept on the premises. "If you have a broken bone sticking out, you need to go to the ER."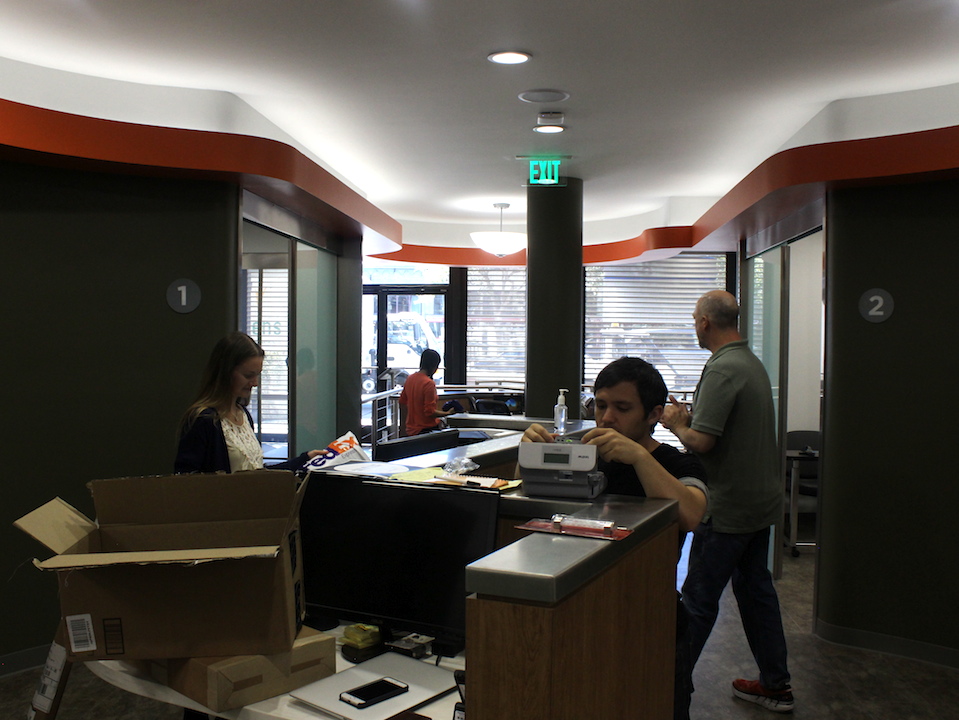 GoHealth is in the process of joining several merchants associations in its new neighborhoods. In the Castro, "we've met with all the people, and the feedback's been very favorable," he said.
To better integrate into neighborhoods, Weatherford said GoHealth hires locally and assigns medical providers to one location. "In essence, they become the owners of it," he said. "People get used to seeing the same people here." 
Because of its association with Dignity Health, "we're available to anyone in the community who needs health care," said Weatherford. "That's why we partner with the dominant health systems in the markets—because they take anybody, and that's what we want to do."