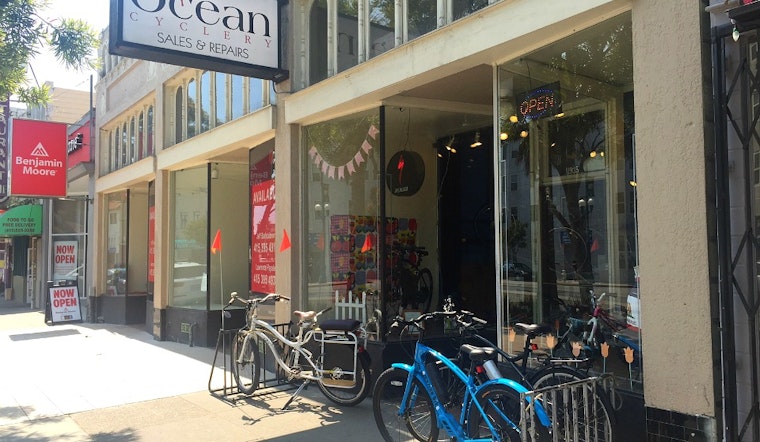 Published on July 27, 2016
Ocean Cyclery has sat on the 1900 block of Ocean Avenue since 1996, and it's seen both the neighborhood and cycling trends evolve over its 20-year tenure. The stretch of Ocean is quiet, with little foot traffic, but business for owner Jeff Taliaferro is consistent. 
Taliaferro grew up in San Francisco, moving to the Ingleside neighborhood when he was 11. He first got his start biking as a kid, and in 1978 got a job at CQ Bike Shop in Daly City. He ended up running the shop on the weekends, and started from there. "I've always loved bikes," he told us. "I like road biking, and mountain biking, and even messing around on a BMX bike sometimes."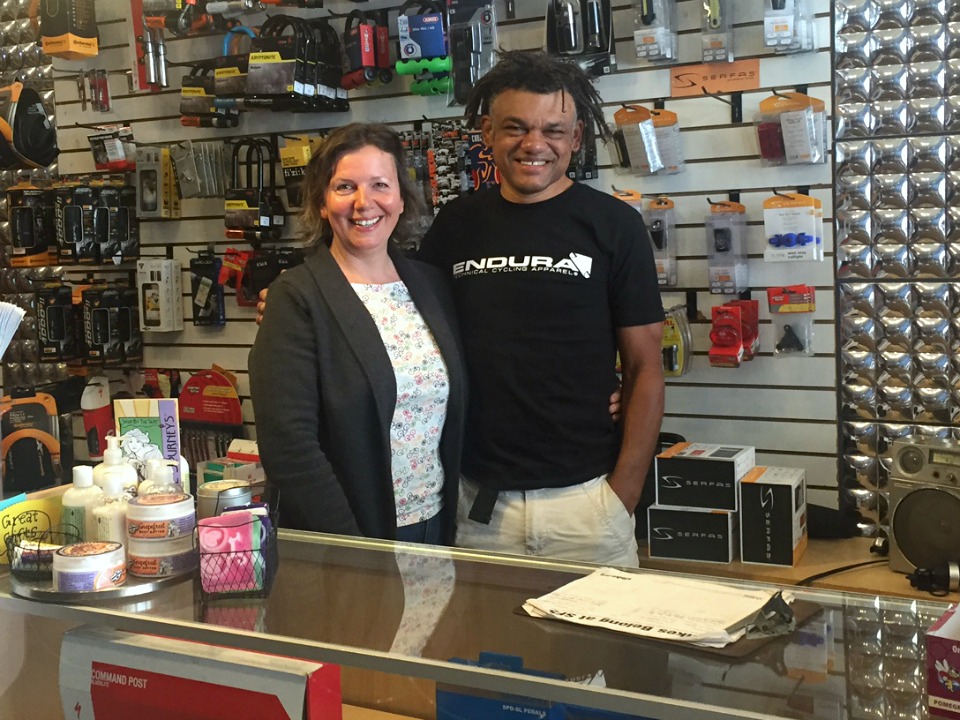 Also helping out regularly at the shop is Jeff's wife, Sabine. "I really like being a part of it," she told us. She works as a jack-of-all-trades, helping with the website, hiring, and customer service. She knows many of the customers by name, and all the other business owners on the street. 
Ocean Cyclery, although not a large shop, manages to fit in an enormous range of items. A large selection of kids bikes caters to all ages, and are sold year-round. You can pick up a mountain bike, a commuter, a carbon fiber road bike, or a rare steel Italian frame. Unlike many other bike shops, Ocean Cyclery doesn't carry just one or two brands—they have Raleigh, Specialized, Fuji, Redline, Soma, and Surly bikes in stock, as well as the newly popular Yuba cargo bikes, Emazing electric bikes and BionX electric kits.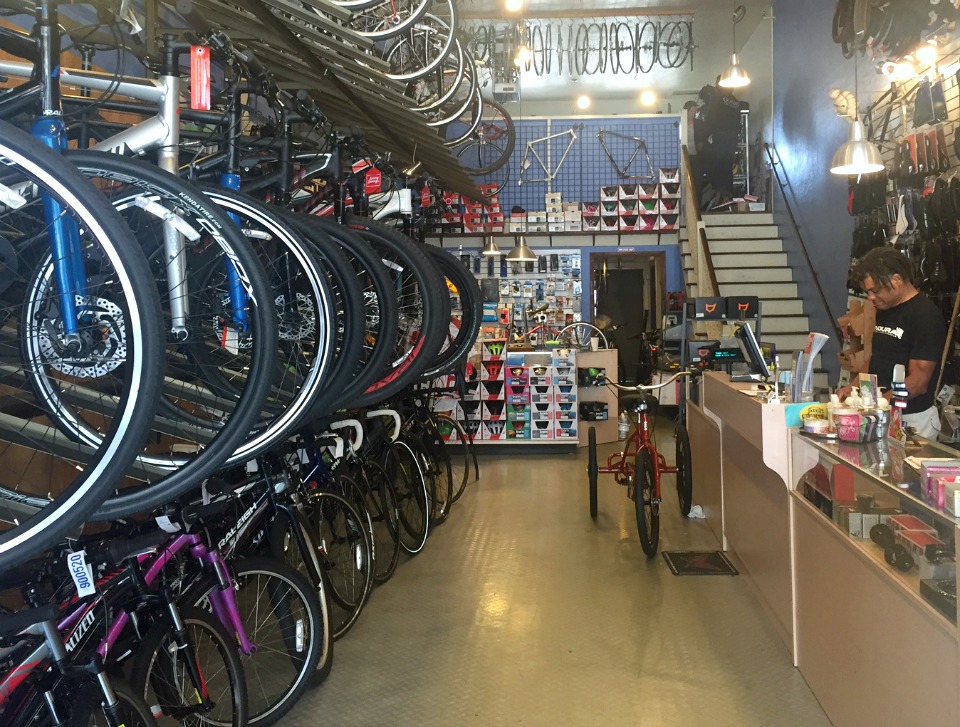 In addition to bikes, the shop carries a large selection of tires, bike lights, cycling shoes, rain gear, fashionable bike bags, and even soap. The aim is to be a one-stop shop in a neighborhood with no other bike stores around. 
"We're the cheapest bike shop around," Taliaferro tells us, and he might be right. The least expensive adult bike on the floor is a brand new $450 road bike that looks pricier than it is.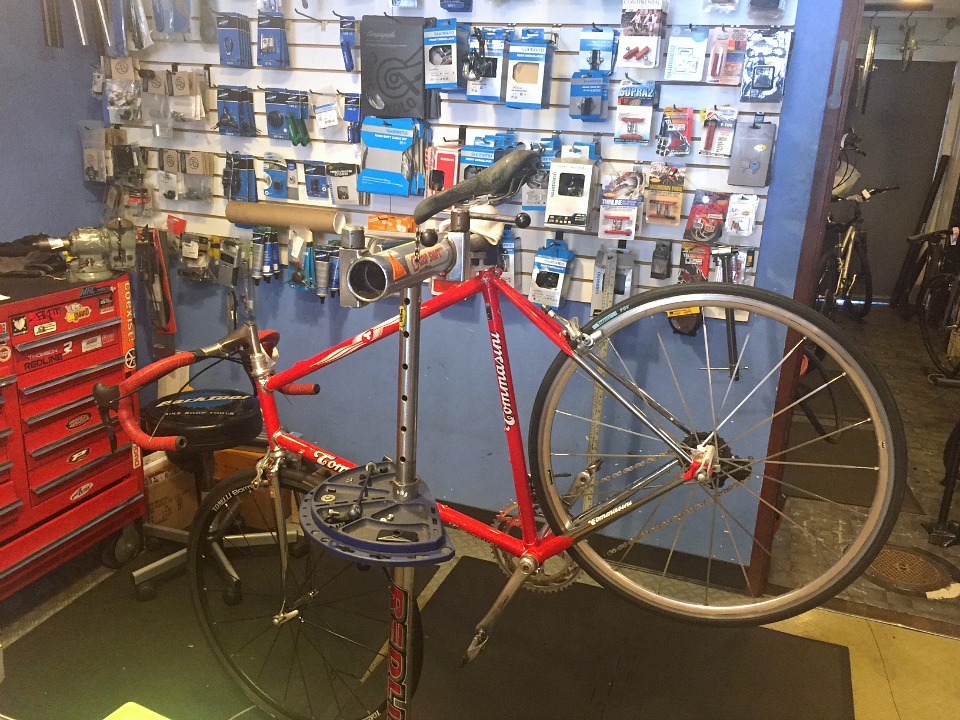 That said, Ocean Cyclery isn't a bike shop just for beginners, or those on a budget. There's some high-quality frames in the shop, including those made by Italian manufacturer Tommasini. "I was selling Tommasinis back in '79 at another shop," Taliaferro tells us. "They make about 2,000 bike frames per year. They're so beautiful, very vintage-looking but very high-tech. It's our little niche." 

Over the years, the selection of bikes Ocean Cyclery has carried has changed to fit the times. "In the '90s, if you were a bike shop and didn't have mountain bikes, you probably weren't doing very well," Taliaferro said. "Mountain bikes were hot from the mid '80s to '90s. There were no commuter bikes, there were mountain bikes. Then Lance Armstrong blew up road bikes, so that started in the late '90s. Then bike companies started making all different kinds of bikes—hybrids, fat tire chompers ... the industry went nuts."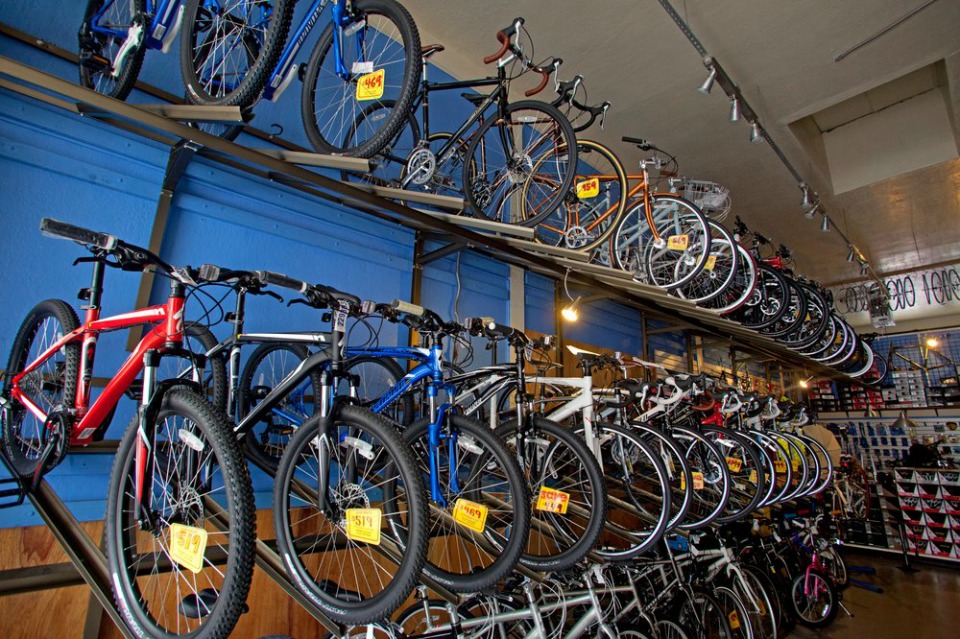 The neighborhood has also changed since the shop opened in 1996, but not enormously. In the early 2000s, the city moved all the wires underground, and beautified the neighborhood with palm trees and better street lights. "The neighborhood definitely looks better," Taliaferro said. "And there was a while where we had a slump where we had a lot of vacancies along the street, but we have less now."
But even today, foot traffic in the neighborhood is low compared to other areas. "Every now and again I get someone coming in, even someone who's lived in the neighborhood for a while, who asks when we opened," Taliaferro says. "This area is not a go-to area, like West Portal or the Mission. It would be nice to have neighboring businesses that draw people here." But despite being on a quieter commercial stretch, the shop remains consistently busy, with the phone ringing and people stopping by the whole time we were there. 
"At the end of the day, we try to be all-inclusive," Taliaferro tells us. "We're more of a people shop than a bike shop. That's the bottom line." 
Ocean Cyclery is open Tuesdays and Wednesdays from 10am-6pm, Thursdays from 10am-7pm, and Fridays and Saturdays from 10am-6pm.