While cruising down Third Street, you're bound to notice Sam Jordan's Bar & Grill, which has stood between Galvez and Hudson streets since 1959. The bar is named for its founder, a light-heavyweight boxing champion and Navy veteran, who passed away in 2003. It was the first African-American-owned bar in the city, and received historic landmark status in 2013.
But the next time you stop inside Sam Jordan's, you might notice that it has a new look. That's courtesy of the popular Spike TV show Bar Rescue, which led a renovation of the bar earlier this month.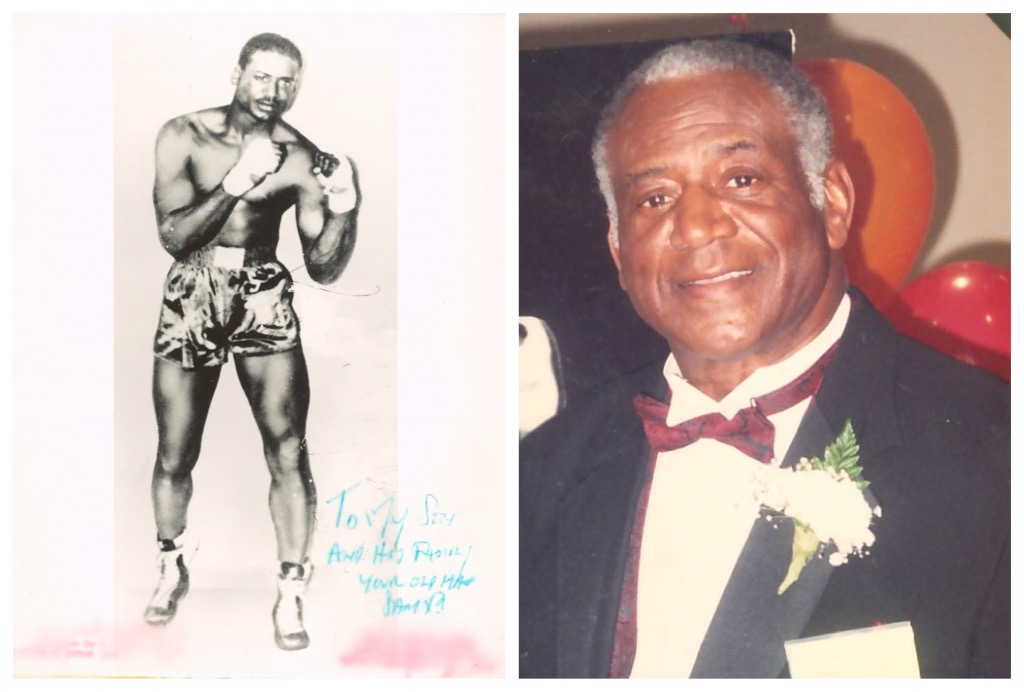 The bar's history starts with Jordan, who won the San Francisco Golden Gloves championship diamond belt in 1948. He was nicknamed "Singing Sam" in his boxing days, but in his decades behind the bar, he also became known as the "Mayor of Butchertown," thanks to his strong ties in the community as an activist.
A member of CALPAC, an organization comprised of African-American bar owners, Jordan was known to feed the homeless and host community events like scholarship drives and political brainstorming sessions. His bar brought in customers in from all walks of life, particularly the African-American working class.
In 1963, Jordan was also the first African-American to run for mayor of San Francisco. (He came in third out of eight candidates, with the incumbent, George Christopher, winning reelection.) And his bar played host to a number of celebrities, including musicians Sammy Davis Jr. and Sugarpie DeSanto and former NBA player Nate Thurmond.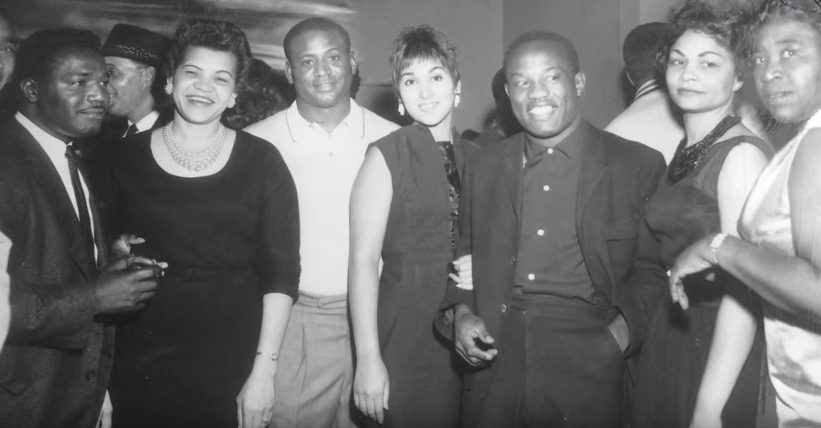 Sam passed away in 2003, and the bar is currently operated by his children, Allen and Ruth Jordan. These days, it caters to a mixed crowd of locals spanning all ages, and is active in the local merchant's committee, often hosting events. The Jordans also handle the bar's food: Allen oversees the backyard grill, where he cooks barbecue, seafood, and chicken, while Ruth prepares sides like macaroni and cheese, potato salad and greens in the kitchen.

"I guess you could say that I'm a community activist, too," said Allen, who grew up and attended school in the neighborhood. "I grew up in Bayview and went to school in the neighborhood. In the late '70s and early '80s, I was affiliated with an organization called the New Breeds, and we raised issues around the redevelopment process. We were instrumental in making sure that residents had certificates to come back into the neighborhood."
These days, Allen is supporting new developments on Kiska Road, making sure that apprenticeship opportunities are available to members of the community who are interested in construction and other contract opportunities. So far, 10 community members have been hired.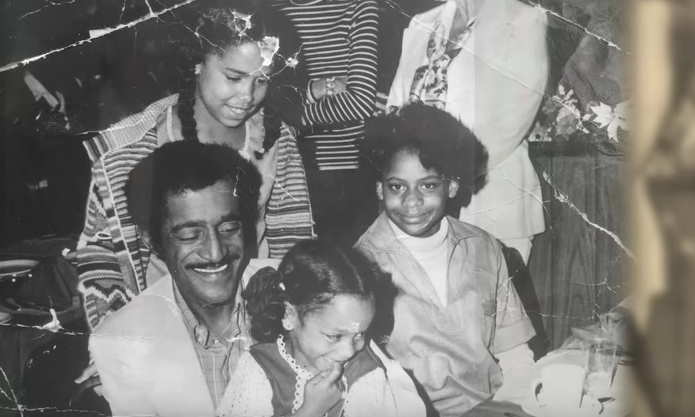 Thanks to Bar Rescue, Sam Jordan's underwent a massive transformation over the Fourth of July weekend—one that was years in the making.
"My sister Ruth wrote them a letter about four years ago," said Allen. "They get letters from people all over the nation to help them out, so it's kind of like the lottery—and our number finally came up." After interviewing the staff and taking inventory, the show's experts set to work making over Sam Jordan's.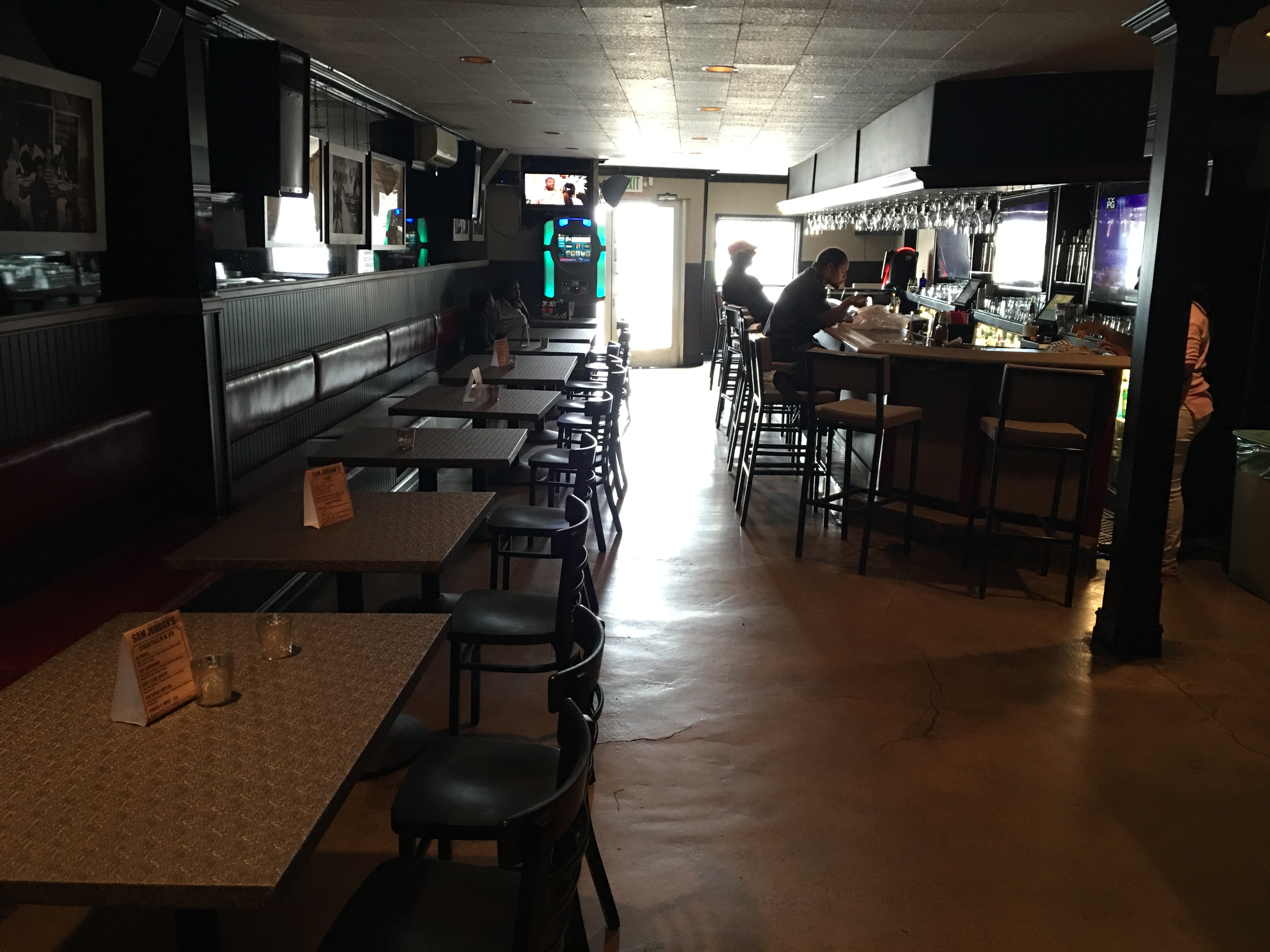 The 10-day renovation process resulted in a darker, more modern interior, with marble walls covered in framed photos that showcase the history of the bar. New barstools and tables, complete with customized table tents displaying the food menu, have been added, as have three large flat-screen televisions for sports enthusiasts.
Longtime patrons will notice the bar's mirrored walls are gone. "One thing I'm glad they did was black out those mirrors," said Allen. "I used to think that mirrors made the place look bigger, but man, the mirror really brings out the vanity of people. Every night, I would see at least 10 people in the mirror taking selfies and being into themselves."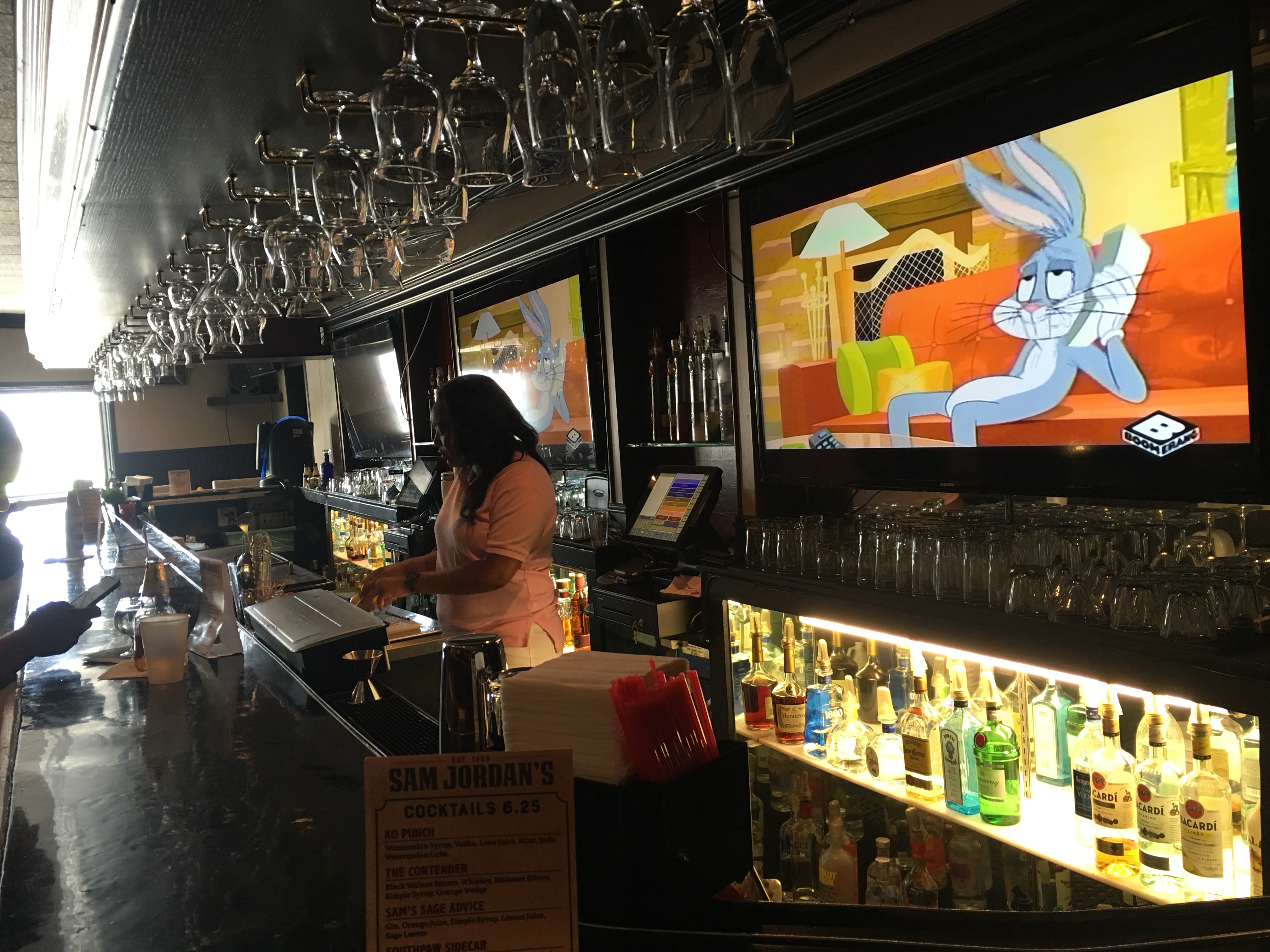 Allen and Ruth have also adjusted the food menu, adding items like fried chicken and cinnamon toast that were suggested by the show's experts. Allen's three nieces even came onboard to cook for the show.

"When it came down to the show, we did a great job and worked well under pressure," Allen said. Bar Rescue's host, Jon Taffer, is "known for belittling people, but he didn't do it to me. He never dampened my spirits, because I know who I am and what I represent."
Overall, "I'm very pleased with what they did," he said. "And anything else that needs to be worked on, we can do ourselves."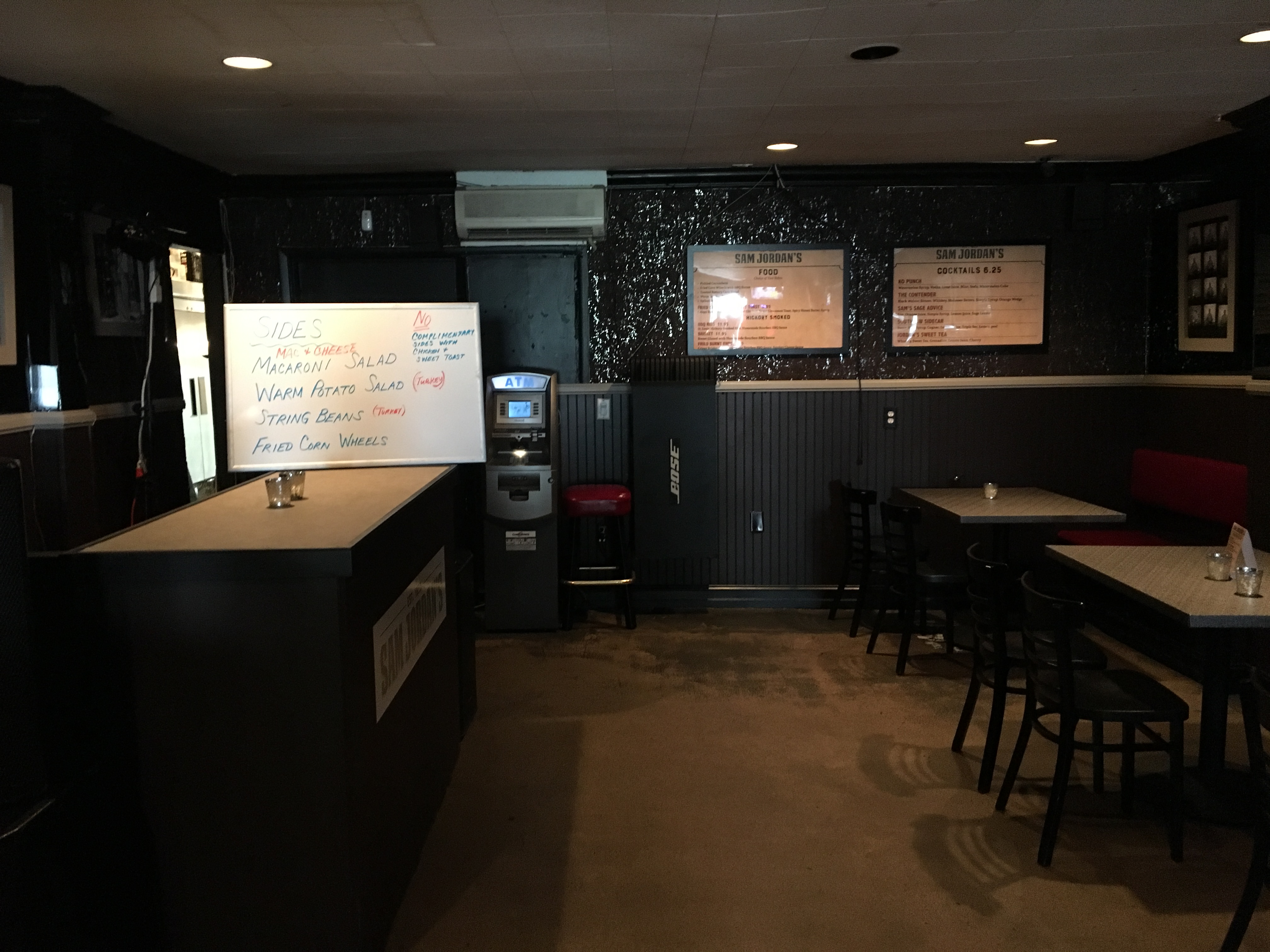 Sam Jordan's Bar & Grill (4004 Third St.) is open daily from 11am-2am. The bar will appear on Bar Rescue later this year; for more information on when the episode will air, keep an eye on Sam Jordan's Facebook page.