For months, we've heard rumors that a Blue Bottle Coffee might be moving into the former Bean There Cafe space on the corner of Steiner and Waller. But with Blue Bottle staying mum about its plans, we couldn't confirm the scuttlebutt. 
Now, it seems that plans are moving forward for the local coffee chain to establish a Lower Haight location at 201 Steiner St.
Tipster Dorian sent us a notice of a pre-application meeting, scheduled for Aug. 15th, that will give neighbors the chance to review and discuss plans for Blue Bottle to potentially move in to the neighborhood. Because Blue Bottle has more than 11 locations, including cafes in New York, Los Angeles and Tokyo, the coffee company qualifies as a "formula retail" business, and must first obtain Conditional Use approval from the Planning Department before plans can move forward.
Bean There Cafe, a neighborhood favorite, closed for good earlier this year after 21 years in business. It had temporarily shuttered for an earthquake retrofit back in December, but closed permanently after landlord Danny Scher found another tenant for the space while in lease negotiations with Bean There owners Susi Weissmann and Mike Fakhoury, who reported being "devastated" by the turnaround.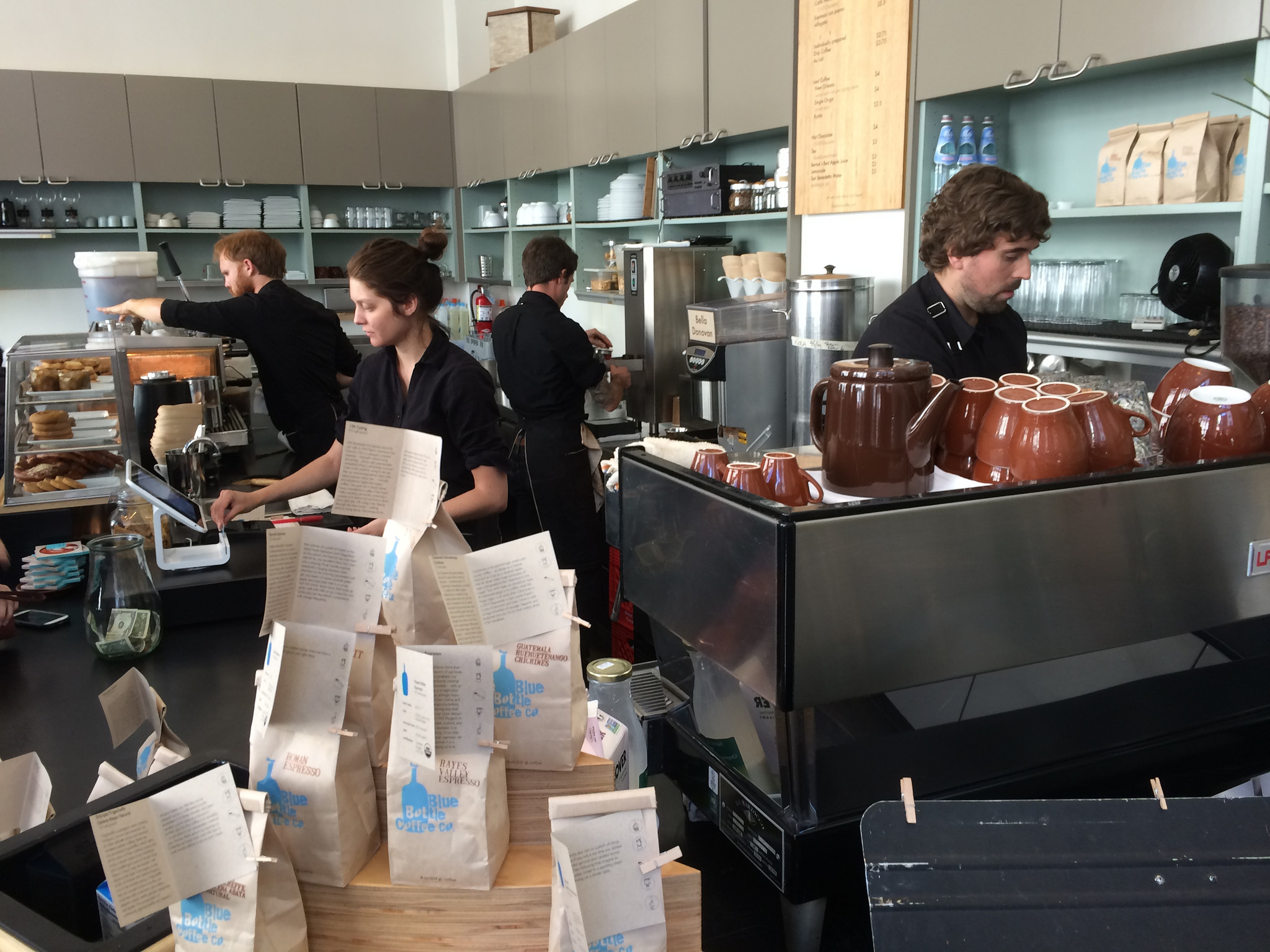 Blue Bottle, which is headquartered in Oakland, has been on an expansion tear over the past three years after receiving a combined total of $85 million in venture capital funding in 2014 and 2015. It recently opened new locations in the Financial District and the Twitter building, as well as a second location at the Ferry Building. There are also Blue Bottle cafes underway in South Park and Pacific Heights. 
To learn more about Blue Bottle's plans, stop by the meeting on Monday, Aug. 15th. It'll be at the Harvey Milk Rec Center (50 Scott St.) at 6:30pm.