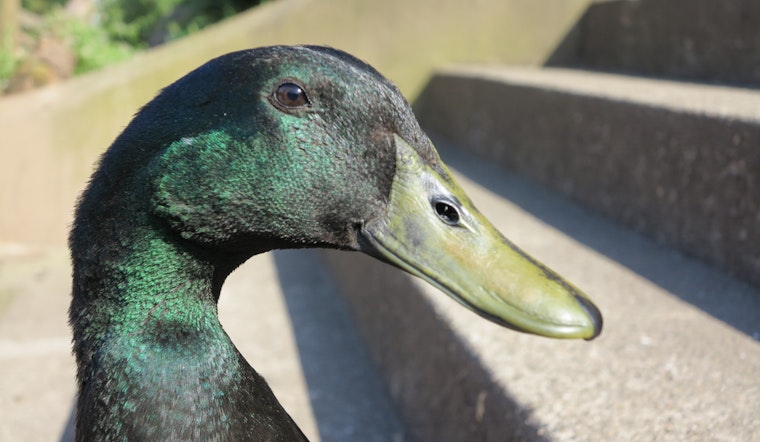 Published on October 25, 2016
As we reported last week, Lil' Wayne, the popular "people's duck" often seen out and about in the city with his caretaker, Miranda Coleman, died on October 14th after being struck by a hit-and-run driver at Bush and Divisadero. He was 1 1/2 years old.
Today, Coleman has launched a GoFundMe campaign in an effort to raise money for the costs associated with cremating Lil' Wayne, and giving the gregarious duck a final place. The total fundraising goal is $400.
The expenses include:
Private cremation: $150
Carved wooden duck urn: $130
Engraving: $20
SPCA transport/referral fee: $75
Shadow box for feathers: $25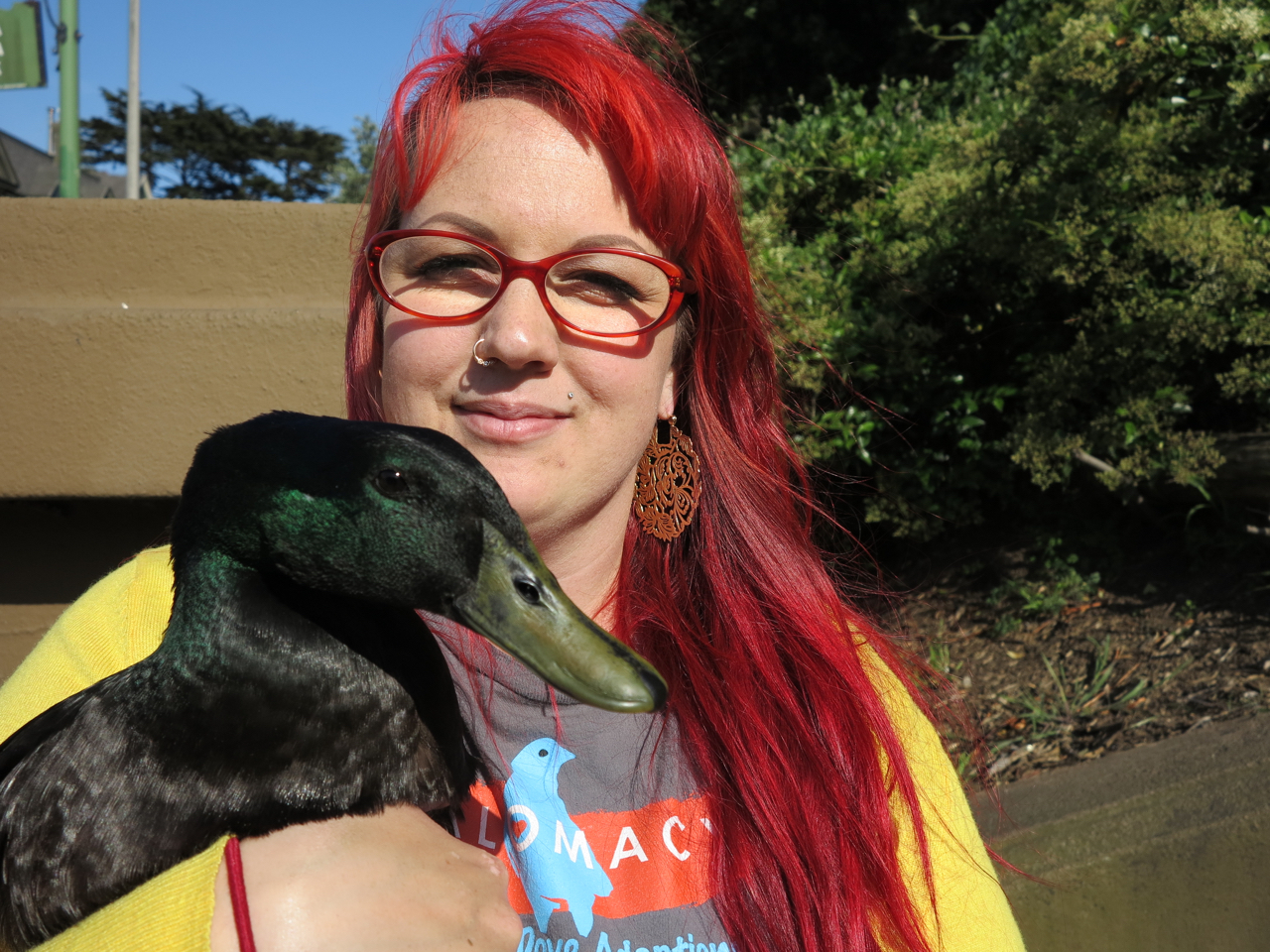 "His family of humans are heartbroken, but tremendously grateful for the outpouring of support and condolences," writes Coleman on GoFundMe. "From his favorite bookstore, Booksmith, to his favorite grocery store, Falletti's, those who loved Lil' Wayne will miss him dearly. He truly was the people's duck."
If you'd like to donate, click here.