Thanks to tipster Robert F., we've learned that The Organic Coup has spread its wings to the Financial District. As of today, the 100% organic fast-food chain, which says it's the first of its kind in the country, is now serving fried chicken sandwiches, salads and wraps, plus bowls of tater tots, at 224 Kearny St. (at Hardie).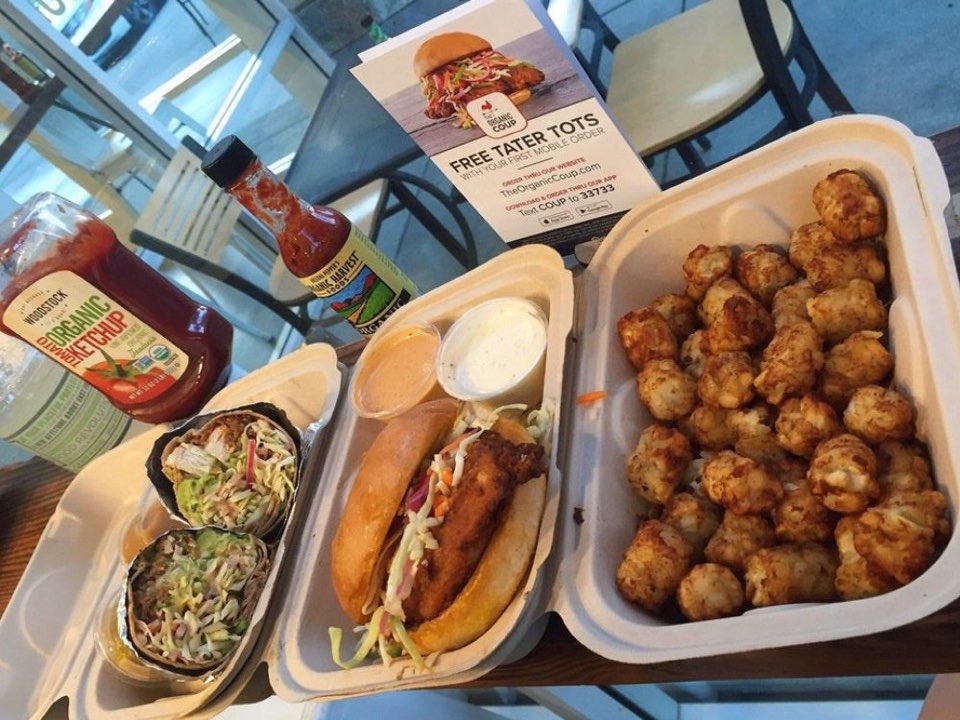 The Organic Coup, which hails from Pleasanton, is relatively new to San Francisco; it launched its first local outpost this spring in SoMa's Rincon Center.
Over at 224 Kearny St., "...they have a neat way of ordering," says tipster Robert F. "The cashiers are standing next to the wall with Square-type POS systems. You order from them, and then the people behind the counter make your order and call out your name when they have it ready."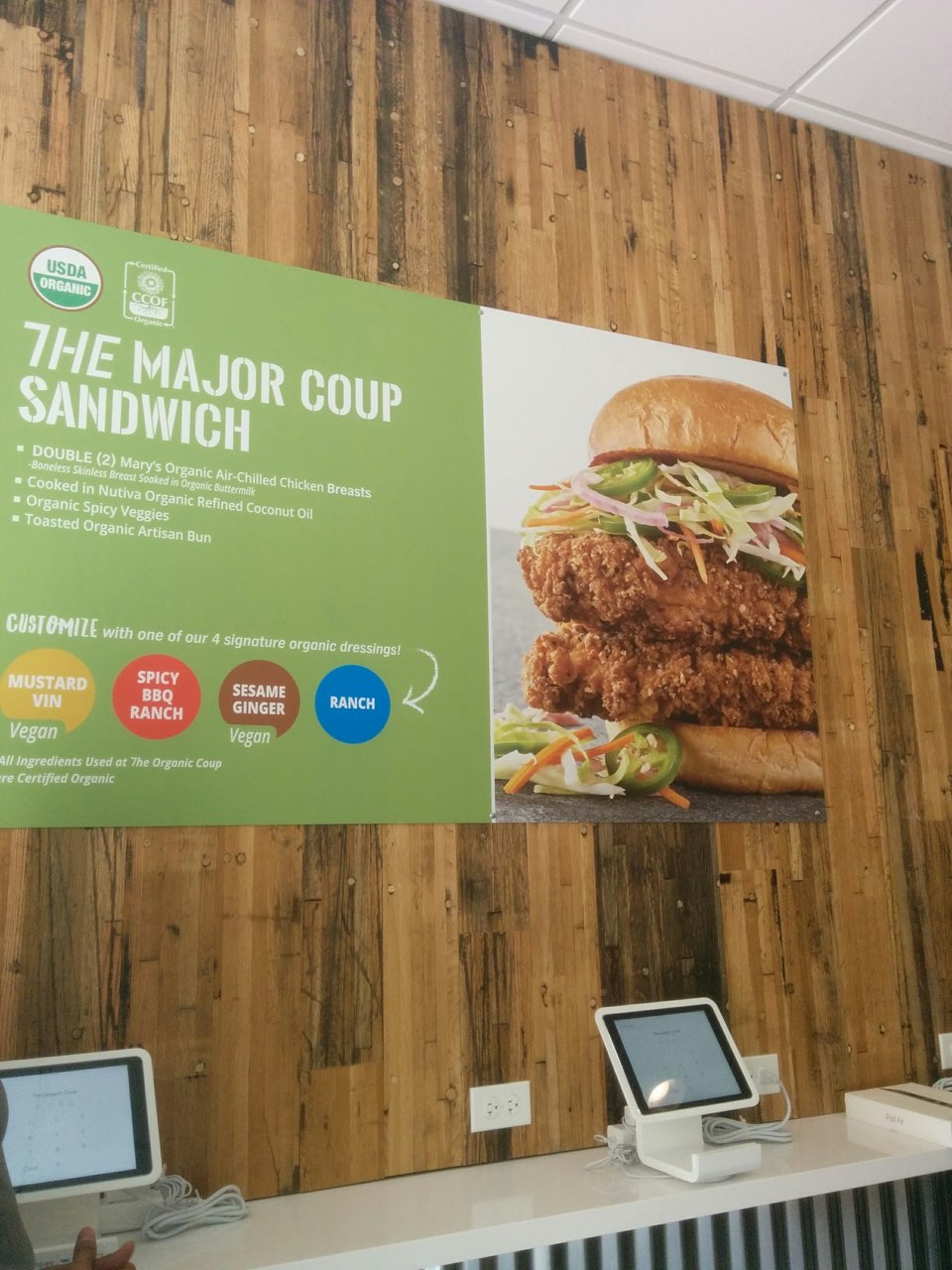 According to Yelp, hours for the Kearny Street location are 10am-6pm Monday-Friday, and 12-6pm Saturday.