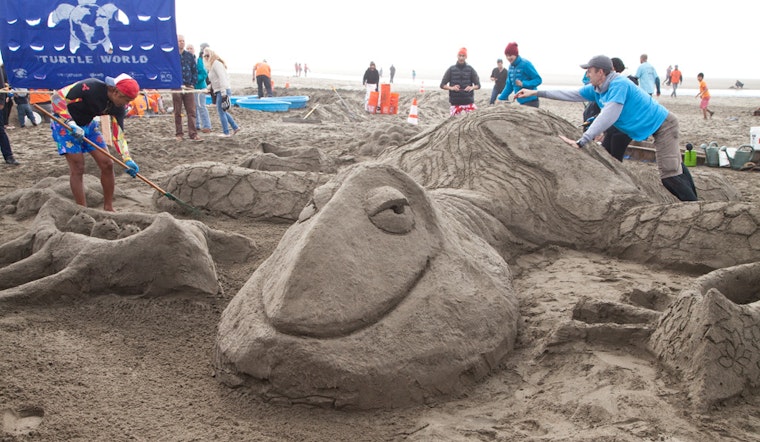 Published on October 16, 2016
There may not have been a lot of sun, but there was plenty of sand and smiles on Saturday for the 34th annual Leap Sandcastle Classic at Ocean Beach. The largest sandcastle competition in Northern California, the Sandcastle Classic benefits Leap Arts in Education programs for Bay Area students.
25 teams of architects, designers, engineers and contractors collaborated with local elementary school students to design and build the large-scale sand sculptures. This year's theme was "Makers & Movers: Things and People Who Move Us," and the designs reflected everything from animals to rocket ships to getting out the vote.
Yesterday's wind may have affected the teams' building strategies, but luckily, the rain held off until the awards were given out. This year's best in show award went to the Wave Makers, whose engineering, design and construction firms partnered with Lafayette Elementary School.
Here are some scenes from Saturday's competition: