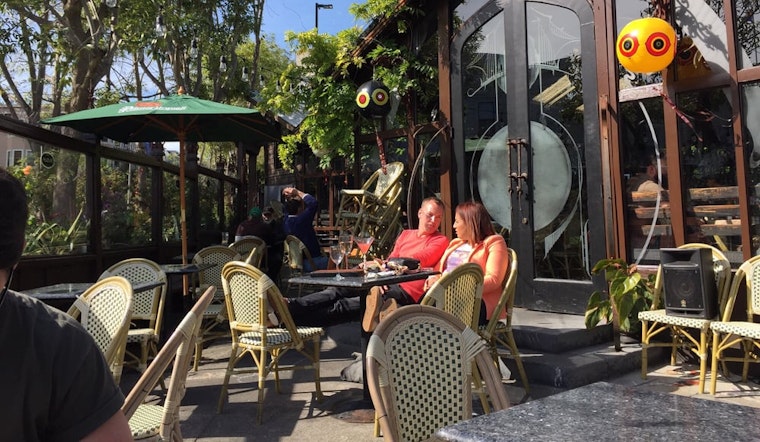 Published on January 05, 2017
After announcing that 44-year-old Cafe Flore had been sold to new LGBT owners, we now have more details on what's in the works for the Castro institution.
The Bay Area Reporter brings word that new owners Terrance Alan, 64, and Aaron Silverman, 41, take possession of Cafe Flore today, and hope to turn the business in to San Francisco's first cannabis cafe. (Current owner Stu Gerry and property owner J.D. Petras remain on as minority owners.)
Another big change? Cafe Flore will be dropping the "Cafe," and simply be called "Flore."

New co-owner Alan has been the chairman of San Francisco's Cannabis State Legalization Task Force for the past year. The task force has been advising the city on how to regulate the cannabis industry under State Proposition 64.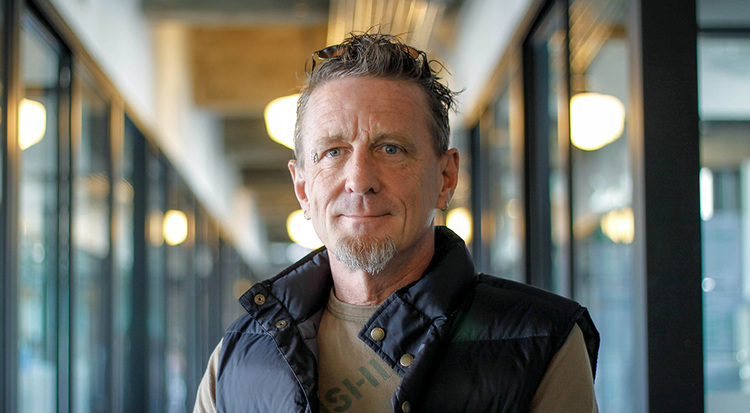 Silverman, who's an experienced marijuana entrepreneur, is President and CEO of Canna Group Inc. According to its website, Canna Group "consults with, invests in, and mentors businesses to be successful in the cannabis industry."
This will the duo's first time working together; neither has previously owned or operated a restaurant. They met while doing marijuana advocacy work in California, and shared a vision of a place where customers could enjoy marijuana together while socializing over food and drinks. 
"We think if we develop the right model it can be replicated across the country," as an increasing number of states approve recreational use of cannabis, Silverman told the B.A.R.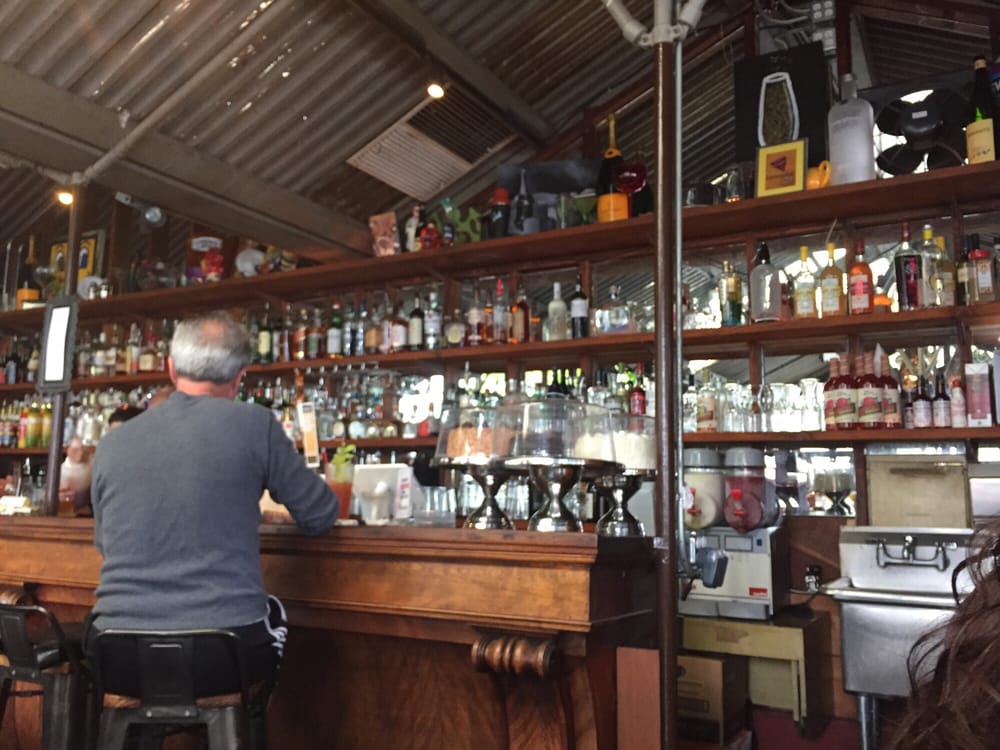 Prop 64, also known as the Adult Use of Marijuana Act, was passed back in November, legalizing the recreational use of marijuana for anyone over the age of 21. The law will go in to full effect in January 2018. By that time, the state will have to approve a legal and regulatory system that will enable retailers to sell marijuana.

Alan tells the B.A.R. that customers shouldn't expect to see marijuana on the menu, which could take the form of cannabis-infused food and drink items, "for at least a few years." Part of the delay will be that Prop 64 currently prohibits businesses that sell alcohol from also serving marijuana. Prop 64 would have to be amended, and the city would also need to develop a specific license for this type of business. Alan believes that all this could happen "in time."
Both Alan and Silverman looked at multiple locations before settling on the Castro, which Alan points out is the neighborhood where medical marijuana got started, referring to Proposition 215, which passed in 1996.
"Given the tremendous history of community involvement here, we thought this would be really perfect," Alan told the B.A.R.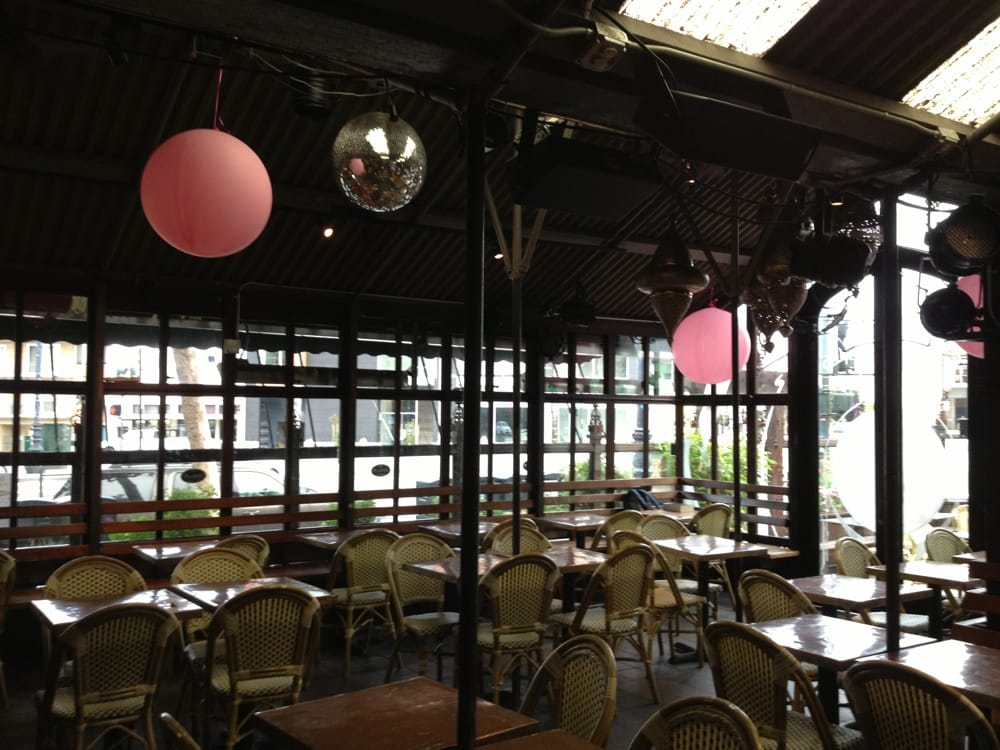 While it's illegal to smoke in restaurants, including outdoor seating areas, Alan doesn't see this as obstacle. As he explains, his plans are to use marijuana in food and drink items, or "used in ways we may not have even thought about yet."

In the near term, changes include revamping the menu to emphasize shared plates or "tapas style" dishes, Alan says. Denae Silverman, who's married to co-owner Aaron Silverman, will become the new front of the house manager and work to improve the customer experience.
They will also be working with a cocktail consultant to improve the drink menu, along with architects and designers who'll help them rethink the restaurant's interior. More comfortable seating, and improvements to the outdoor seating area are priorities, according to Alan.
Ahead of any changes, Alan plans to hold a "makeover party" to give the community an opportunity to give feedback on the new plans.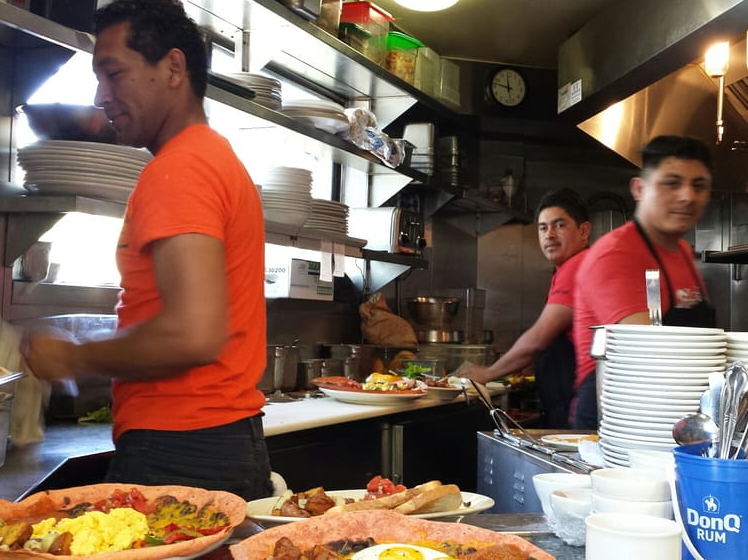 Alan acknowledges that Cafe Flore has been losing money recently. While trying to increase business, Alan also mentions the need to lower costs and keep menu prices "where they are still a good value."
The new owners were able to raise enough money to pay for the renovations and continue running the business until it can become profitable, according to Alan.
If plans progress on schedule, the reimagined "Flore" could make its debut on Valentine's Day.