By
Fiona Lee
- Published on January 19, 2017.
With just one day to go before the inauguration of Donald Trump, preparations are in high gear for the San Francisco edition of the Women's March planned for Saturday, January 21st.
This past Sunday, a steady stream of would-be marchers came together at WorkshopSF for a sign-making event. The festive workshop brought together a wide cross-section of San Franciscan residents who were ready to voice their frustrations with the incoming administration.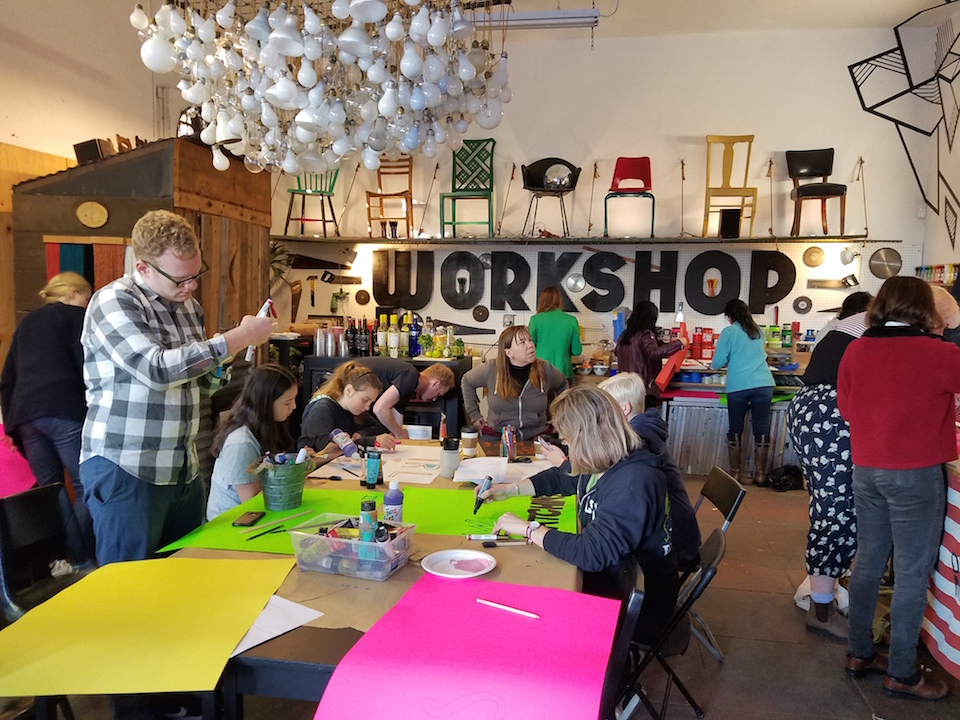 Expected to bring 60,000 people to downtown San Francisco, the march is part of a nationwide protest in solidarity with the Women's March in Washington D.C. According to the event organizers, the march is open to "men, women, and children who stand for human rights, civil liberties, tolerance of diversity, and compassion for our shared humanity."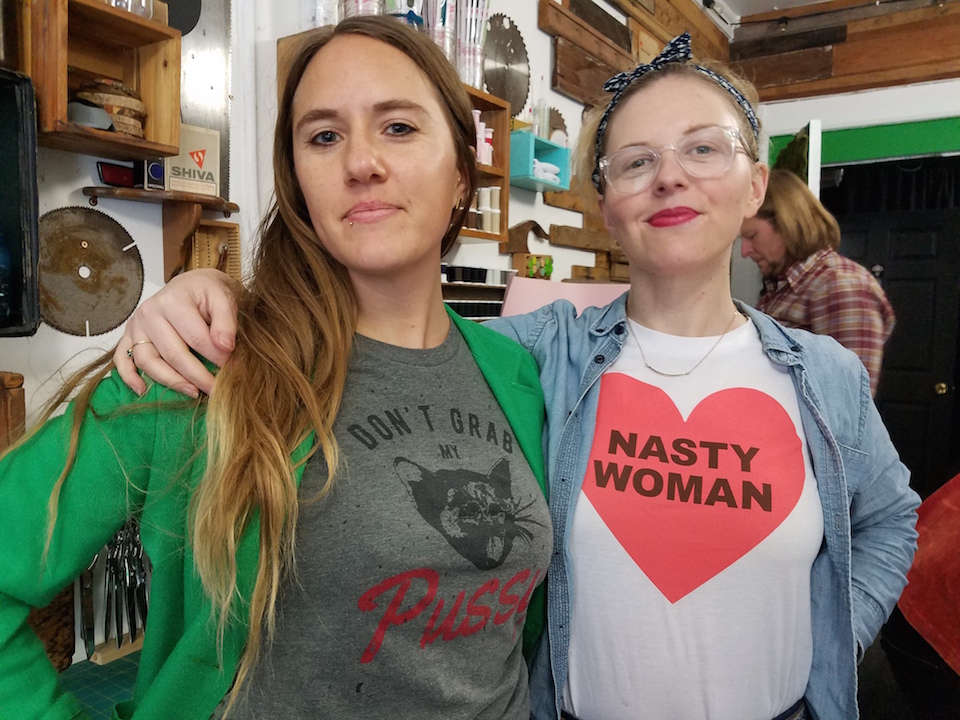 Many at the sign-making event were new to political activism, but they were drawn to the march to protest the President-elect and his policies.
"I was really overwhelmed by everything that I felt [on Election Day]," said event organizer Kristina Phillips, who is also part of the San Francisco march organizing committee. "I'm marching because I'm mad and I want to know what to do next. This gives me hope. "
"I wanted to find a positive way to bring people together. I wanted people to feel like they had a voice," said NoPa resident Amber Schadewald, another event organizer.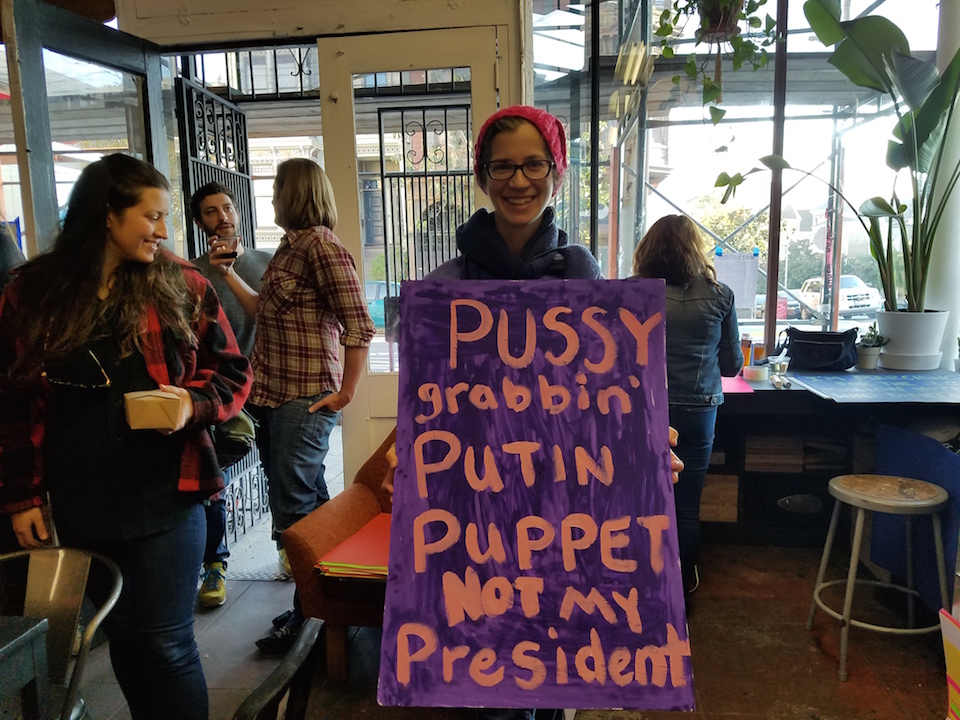 Across liberal San Francisco, the election has been a catalyst even for people who had previously not been involved in politics.
"I made a New Year's resolution to do something every day that our President-elect would not do," said Twin Peaks resident Laura Jean Ruppert, who sported a pink "pussy hat" that she had knitted. "I'm pretty sickened by the whole situation."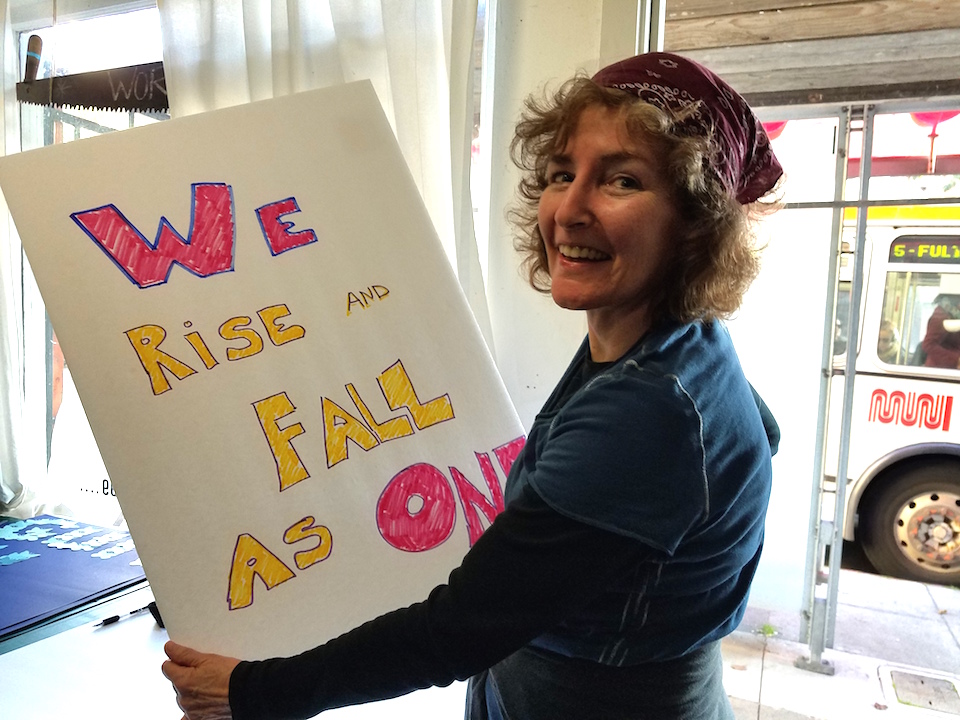 Like the spirit of the march itself, community was a major theme during the event, as sign-makers mingled and got down to business at Workshop, which had donated art supplies to the cause.

"You really need face-to-face. You need dialogue. This is an opportunity. No one's exactly excited about what we have to protest here," said Workshop's David Knight, who goes by D.K. "Maybe the silver lining is that all these people are now friends. Sometimes it takes something like that."
"People are not alone. We cannot be pushed over," said Schadewald. "Whatever that means to you, it's not hopeless."