After being vacant for over five years, the much-maligned former Home Restaurant building is finally coming down at Church and Market.
The structure will take a day or two to demolish, ultimately making room for a 60-unit residential building with two ground-floor retail spaces.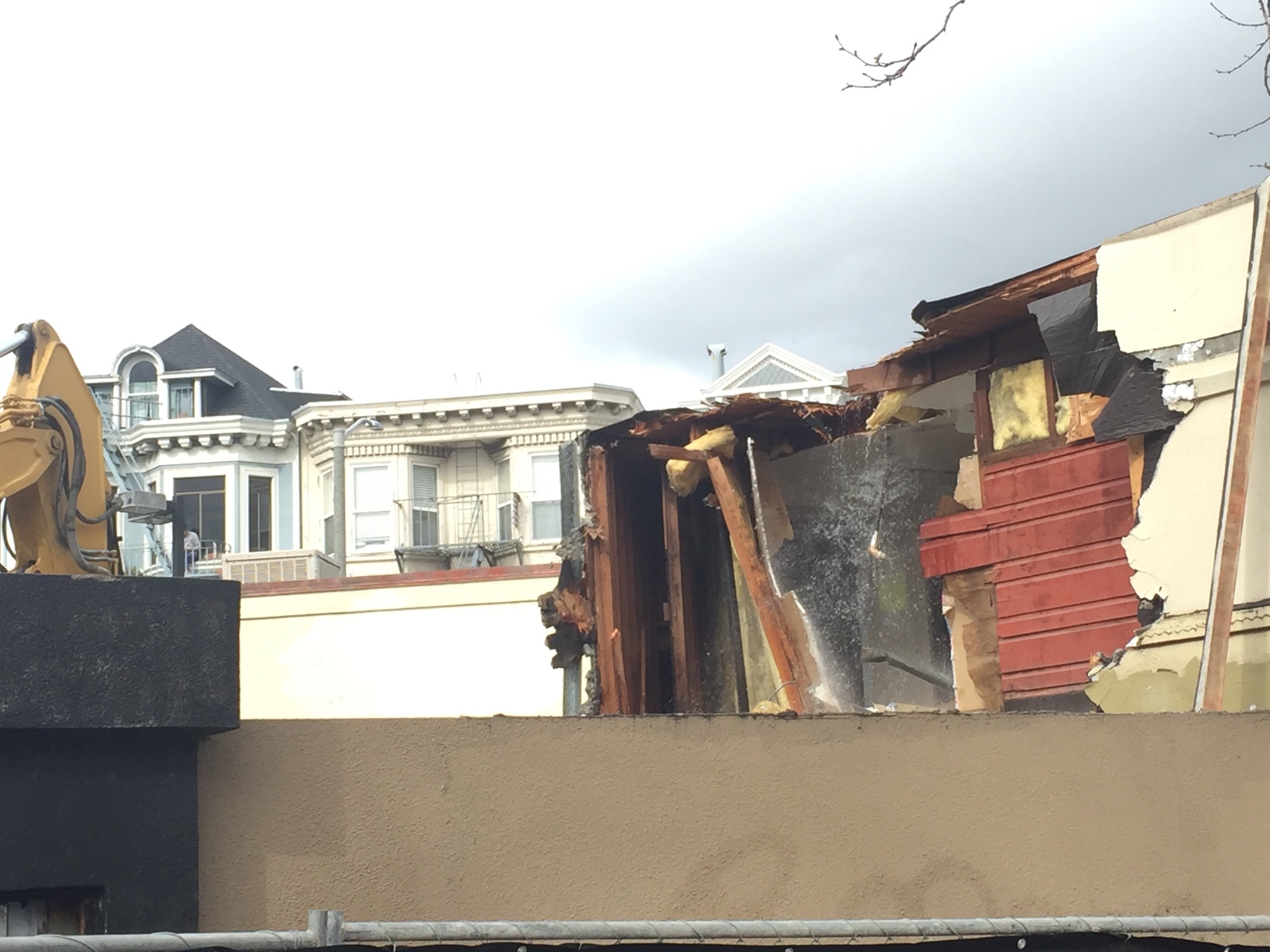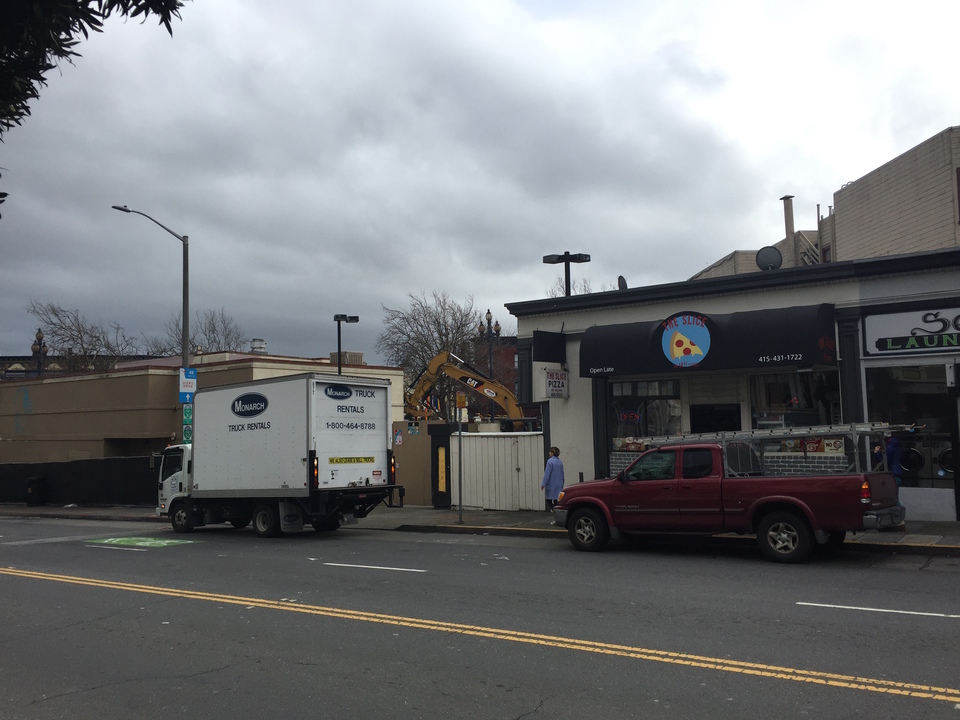 The demolition comes a month after developer Brian Spiers began installing test piles for foundation engineering purposes and moving in construction equipment. Spiers told Hoodline that he doesn't expect street closures to occur during the demolition, although there will likely be periodic lane closures on 14th Street.
Once the demolition is completed, it will take a few more days for workers to clean up the asphalt around the area around 14th, Church, and Market streets.
Spiers also said that there will be no interruption to bus service, although the 37-Corbett bus shelter directly in front of the property has been removed. When the builders do a concrete pour, the bus stop will likely move up the street, but the pour has not yet been scheduled.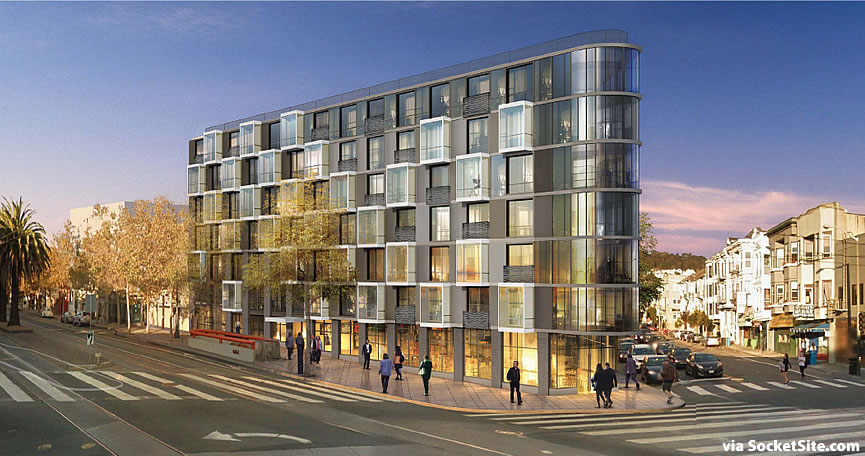 Home's demolition is welcome news to many in the neighborhood, who were concerned about crime and homeless campers outside the building. Since the restaurant shuttered in August of 2011, crime and vagrancy have been major concerns for neighbors. In November, a pedestrian was hit with a baseball bat and bitten by an attacker outside the building. 
As we reported last month, construction on the new residential building is expected to last 20-24 months, so expect it to be finished in late 2018 or early 2019.