The latter half of 2016 wasn't particularly pleasant for Dave Handler, owner of Photoworks.
After 28 years at the corner of Church and Market, his store was forced to vacate the 2077 Market St. space, managed by Veritas Investments, so a mandatory soft-story seismic retrofit could proceed.
In the end, however, things have worked out for Handler. He was able to locate a space farther up Market Street (formerly home to A&G Merch) and stay in the neighborhood. And he opened Photoworks' new doors to the Castro last week.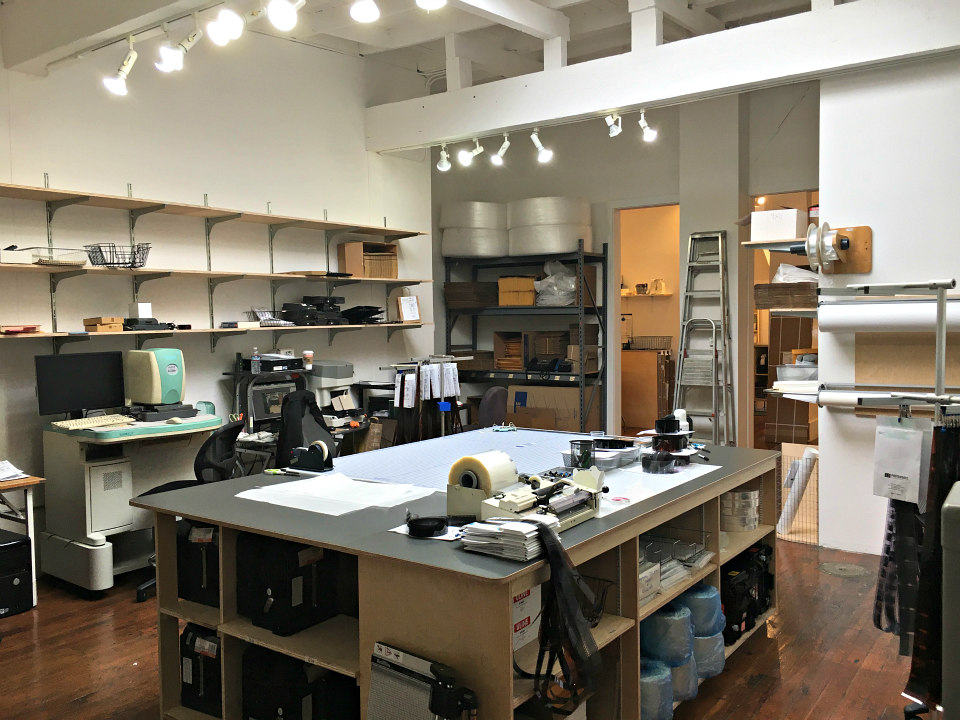 "I didn't want to be closed for too long," Handler told Hoodline. "I was worried about losing people."
The Church and Market location closed on Sunday, January 22nd, he explained. All of the equipment was packed and moved in three days' time, and the 2279 Market St. store opened on Wednesday the 25th.
Draining hazardous chemicals, moving 2,000-pound machines and unplugging 17-year-old computers was a tad worrisome for the long-time business owner, but Handler says everything went smoothly.
And with its massive black and white sign in place, people are quickly beginning to find the store's new location.
In fact, when Handler first saw his own sign from across the street, he himself was impressed.
"I made sure that the sign was enormous. But I was like, 'Wow.' It was already a big sign to begin with, so I just used all of what was there."
Referencing the large prints hanging in the store's windows, Handler said that "we want people to know that they can do stuff like this with their photos on their phones. Anybody now has the technology in their hand to create a cool piece of art."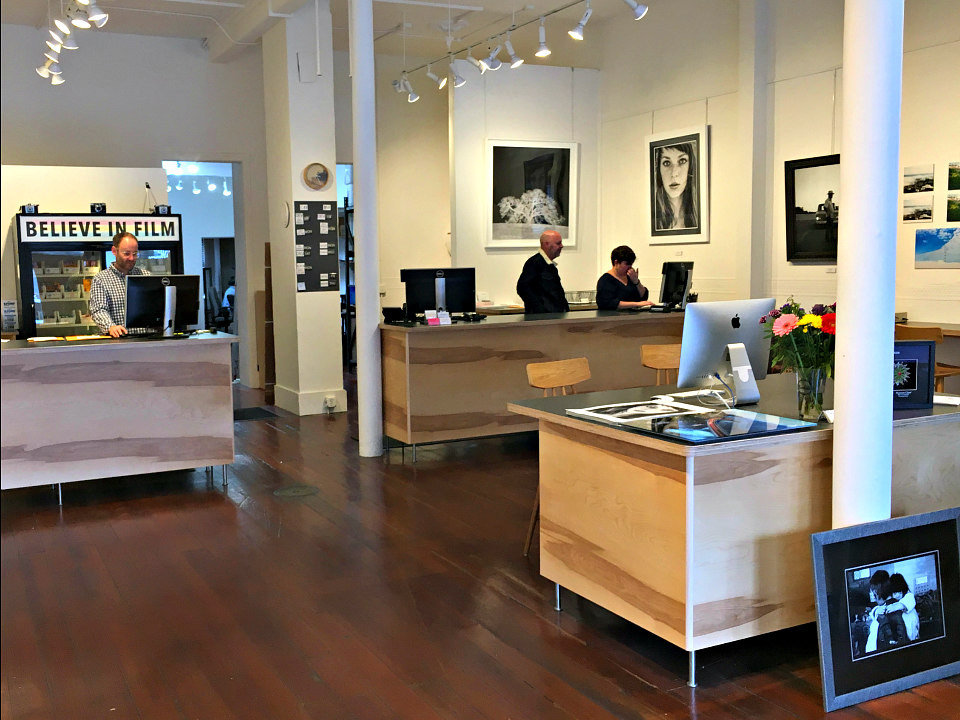 So far, he's had some new customers come into the store—people who hadn't previously ventured farther down Market Street to Photoworks' previous location.
"Foot traffic has been solid, and it feels nicer up here on this block," Handler said. "When you have vacancies all around you, it's not good."
"Ironically, I move up here and Verve Coffee finally gets ready to open across the street from our old location on Church and Market," Handler said. "Right now—really? That place had been vacant so long."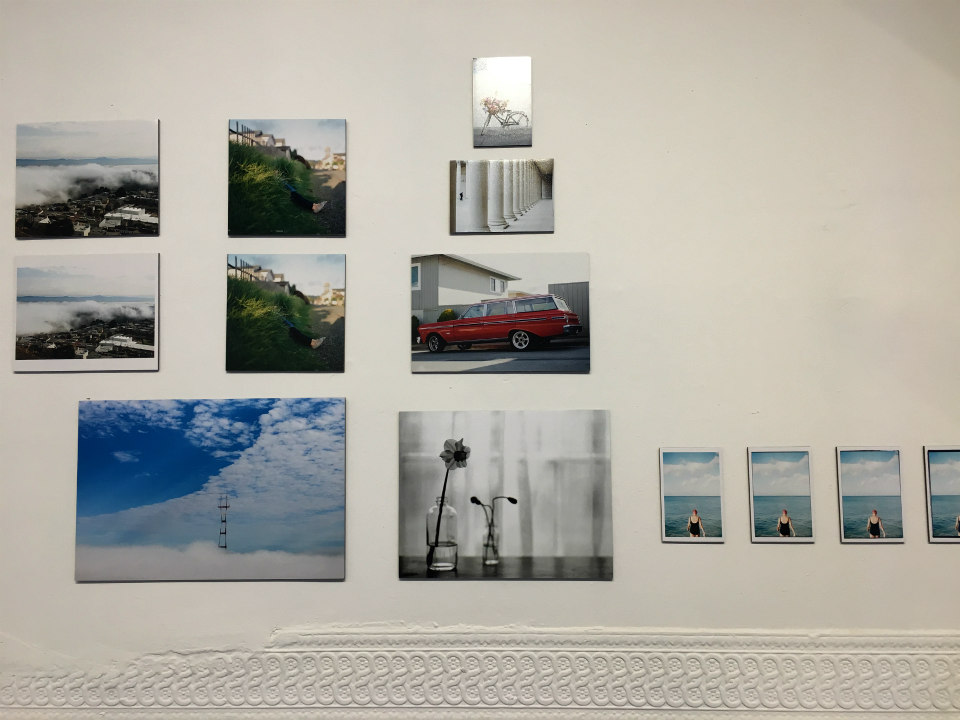 Handler is aware of the vacancies around him on Upper Market—including soon to be vacant CVS across the street—but he's just happy to be in a new location and still in business.
"I wanted to get out of our old store for a long time, because I couldn't do what I wanted to do in that little shop," he said.
Back in the day, Photoworks started as a one-hour photo lab with one machine in the front window. "Photos were printed and you could see them coming out in the window. That's what all of this started as."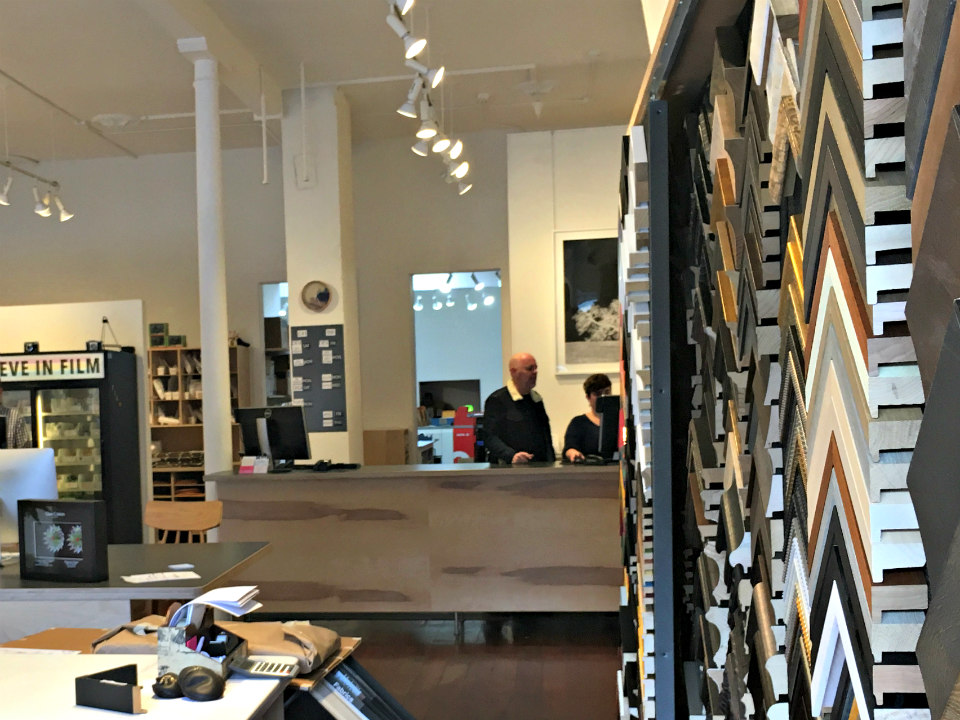 With Handler's new space, Photoworks is able to offer new products, including face-mounted acrylic prints and expanded custom framing.
"The whole [move] was a blessing in the end, and I'm happy that we're open."
"We'll have a party soon," he added.