Back in 2009, idealistic entrepreneur Danny Gabriner got the idea to create a bread company that solely gave away its goods.
The proprietor of the Mission-based sourdough bread company Sour Flour, Gabriner's original goal was to distribute 1,000 loaves of bread free of charge. But once he was inspired by the "Bagel Monday" tradition at a friend's office, he set out to recreate the tradition for the local community.
It wasn't long until the realities of operating in San Francisco caught up with his ideals, and Gabriner was forced to focus on selling his goods. However, eight years later, Sour Flour is still in business and has faithfully given away hundreds of free bagels every Monday from the company's production center, La Victoria Panaderia in the Mission.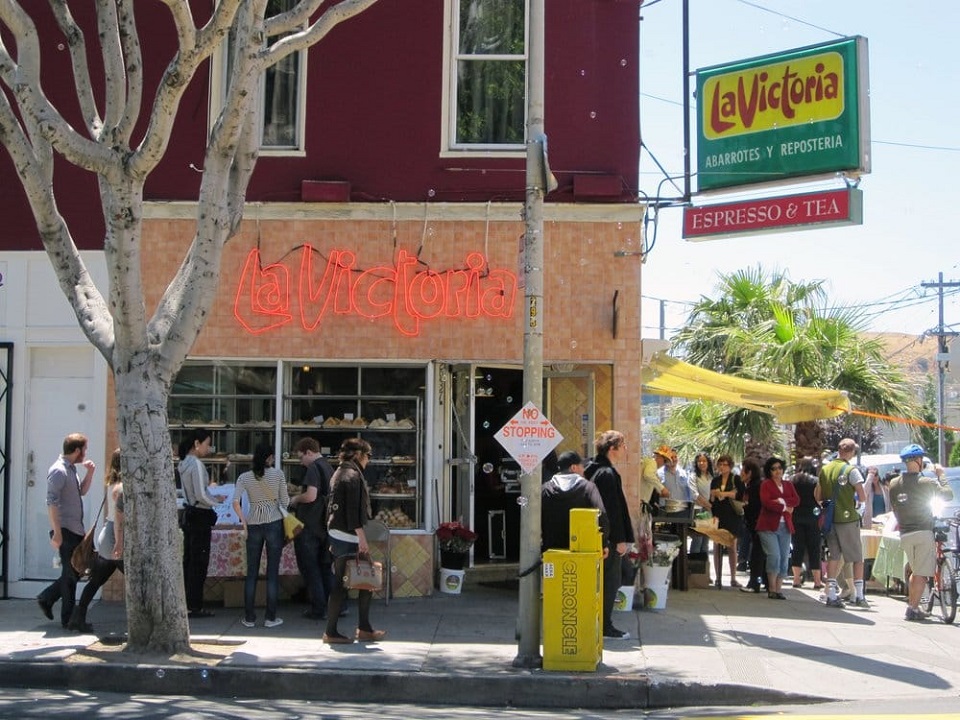 Today, Sour Flour is one of several small food companies that share the equipment and ovens and sell their goods at the Mexican bakery La Victoria. Like the Mission, itself, the offerings at La Victoria are diverse. Sour Flour's breads, sourdough starter and flour are sold alongside traditional Mexican "pan dulce," such as Polvoron Rosa (pink shortbread cookies), Cubilete de Queso (sweet cheese filled pastries) and La Concha (sweet shell-shaped bread).
Sour Flour's sourdough breads, bagels and pretzels also make a robust appearance at San Francisco farmers' markets, including Noe Valley (Saturdays), Civic Center (Sundays) and Mission Bay (Wednesdays), and at a few dozen brick-and-mortar markets and restaurants around the city.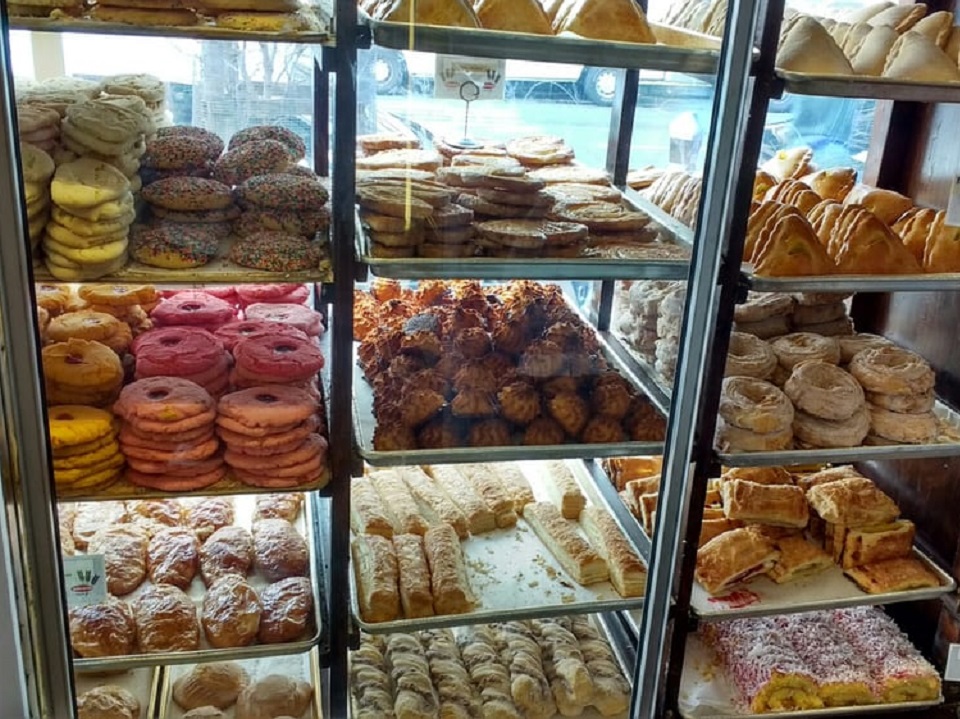 On Mondays, though, Sour Flour still gives away hundreds of free bagels, the way it has for most of the past decade.
In addition to producing simple, delicious breads, Sour Flour is dedicated to bread education. "We host classes many times a week to teach people about sourdough bread baking," says Gabriner.
Classes take place at La Victoria and include Sour Flour's popular introductory sourdough workshop in which students learn, among other things, to make a sourdough "starter," an essential component of sourdough bread that cultivates wild yeast. Sour Flour also hosts bagel and pizza making workshops.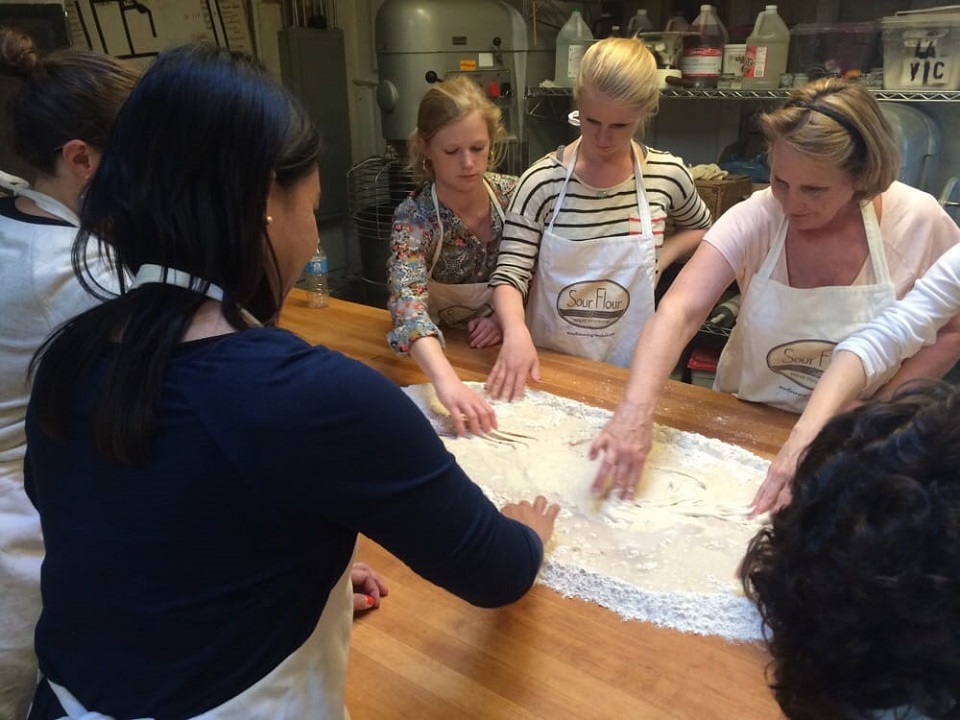 "Bread baking is a skill," says Gabriner. "Anybody that wants to learn can learn, but it's really about putting in the effort and time."
Gabriner is so passionate about bread education that Sour Flour even maintains a hotline for home bread makers to contact with their baking questions.
Though economics have forced Gabriner to alter his dreams of nourishing the community through free bread, his desire to feed and educate hasn't wavered. "It's in our nature," he says.
La Victoria Panaderia opens at 7am on Mondays and distributes Sour Flour bagels until they run out.