On Friday, the South Sunset Senior Center hosted the latest SFPD Taraval Station captain's meeting, with Cantonese translation by SF Safe public safety coordinator Wesley Chu.
At the community meeting, Capt. Denise Flaherty focused on a recent rash of burglaries at homes in the Outer Sunset.
From February 17th-22nd, the area from Ulloa Street to Santiago Street between 35th and 41st avenues experienced a series of 14 burglaries, targeting homes with gated entryways.
In all the cases, Flaherty said, the suspects stayed confined to victim's garages—save for one, in which they entered an in-law unit and stole two laptops. 
In response to the burglaries, "we've increased our uniformed visible presence, [and] now conduct nightly undercover surveillance in this area," Flaherty said. She also explained that she and other officers walked door-to-door to provide as much information as possible to residents.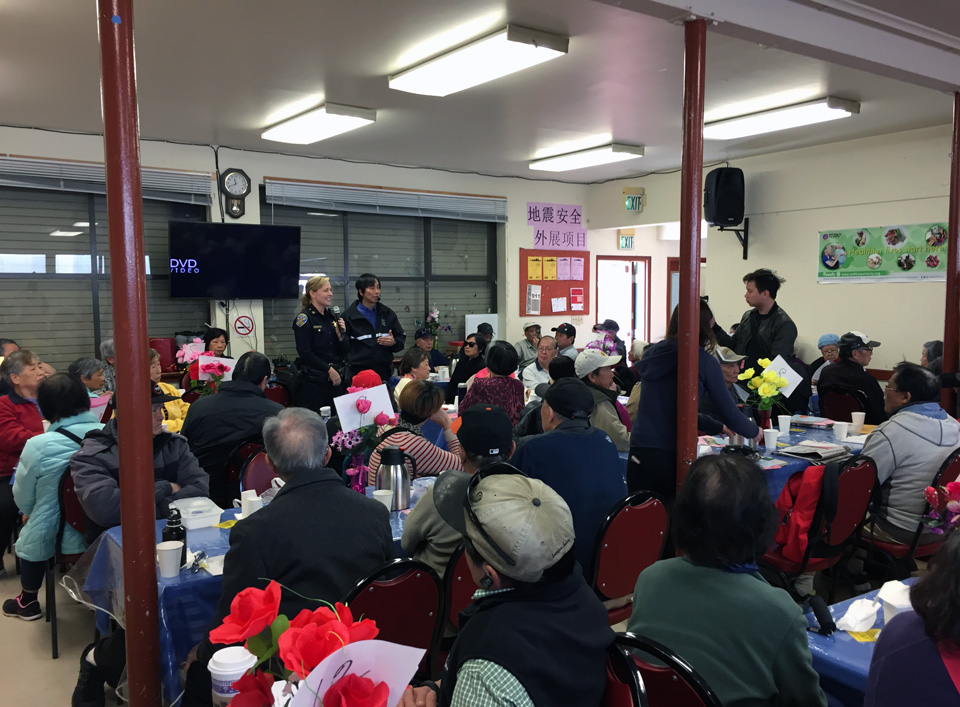 Two suspects are believed to be responsible for the burglaries, one of whom was arrested on February 26th by the Taraval Night Investigations Unit.
Captain Flaherty called the apprehended suspect a "prolific burglar," who was already on probation for burglary. He resided in the area, and had also been arrested for burglary on February 10th of this year. He was released on his own recognizance three days before the President's Day weekend.
Flaherty said they believe the two suspects were working together, as the burglaries have quieted down significantly since the first suspect's arrest. They are still actively seeking the second suspect, who was captured on a security video, widely shared on private neighborhood social network Nextdoor.
In terms of overall crime, Captain Flaherty said burglaries in the Taraval District were up 21 percent between 2015 and 2016.
SF Safe representative Chu advised residents that they could take advantage of two programs— a neighborhood watch program and a free residential security assessment of doors, windows, and locks—that were designed to help keep local homes safer.
Roschoe Mata, a local resident who attended the meeting because of the recent burglaries, said he had just used the security assessment service.
"It took about a week and someone came out … and provided recommendations on how to best secure the house," he said. "It's a free service, and they provide a lot of good information."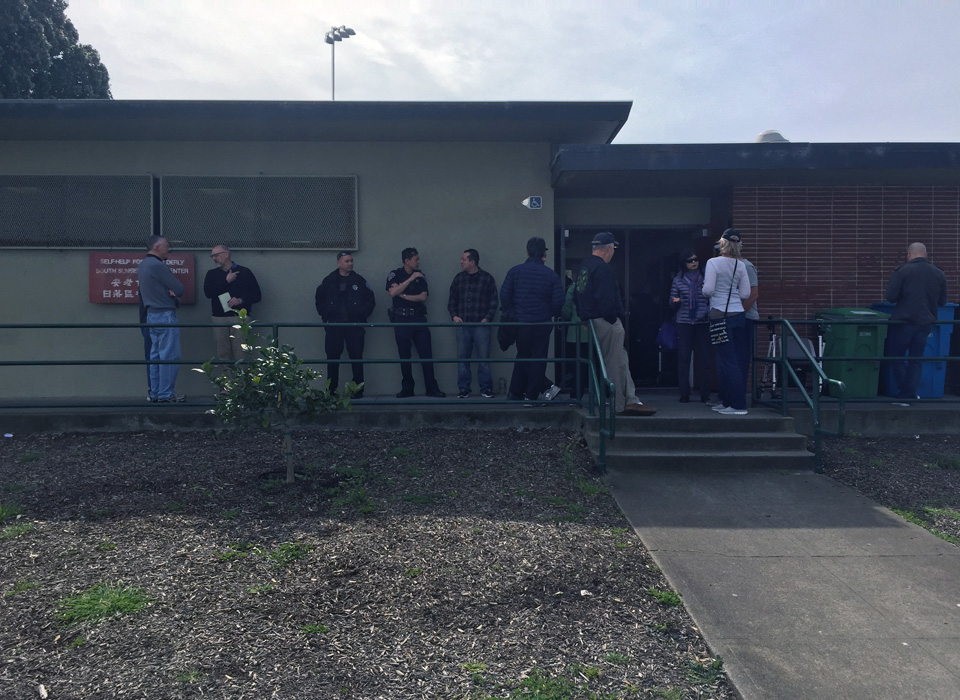 The other notable crime discussed at the meeting was a February 22nd home invasion. In that robbery, four suspects entered a residence, unaware that there was someone home at the time. They locked the victim in the bathroom, and robbed her of cash and jewelry.
Taraval Station is partnering with Ingleside Station in the investigation; they believe the same suspects are also responsible for a burglary in that neighborhood.
Flaherty urged residents to contact SFPD if they are the victim of a crime or witness anything suspicious.
"Nothing is too big," she said, "nothing is too small. We are here to protect you and serve as guardians of your community."