A fire at an abandoned library in Oakland's San Antonio neighborhood recently damaged the already dilapidated structure, but the blaze also shut out a community garden and library project established outside the building in 2012.
According to the East Bay Times, the fire was set Tuesday by squatters and heavily damaged the basement and first floor. It took nearly an hour for firefighters to get the blaze under control, with one firefighter breaking an ankle at the scene.
Constructed between 1916 and 1918 with a $140,000 grant from industrialist Andrew Carnegie, the building was previously one of Oakland's first branch libraries. The others — the Golden Gate Branch, Melrose Branch and Temescal Branch — still remain in operation.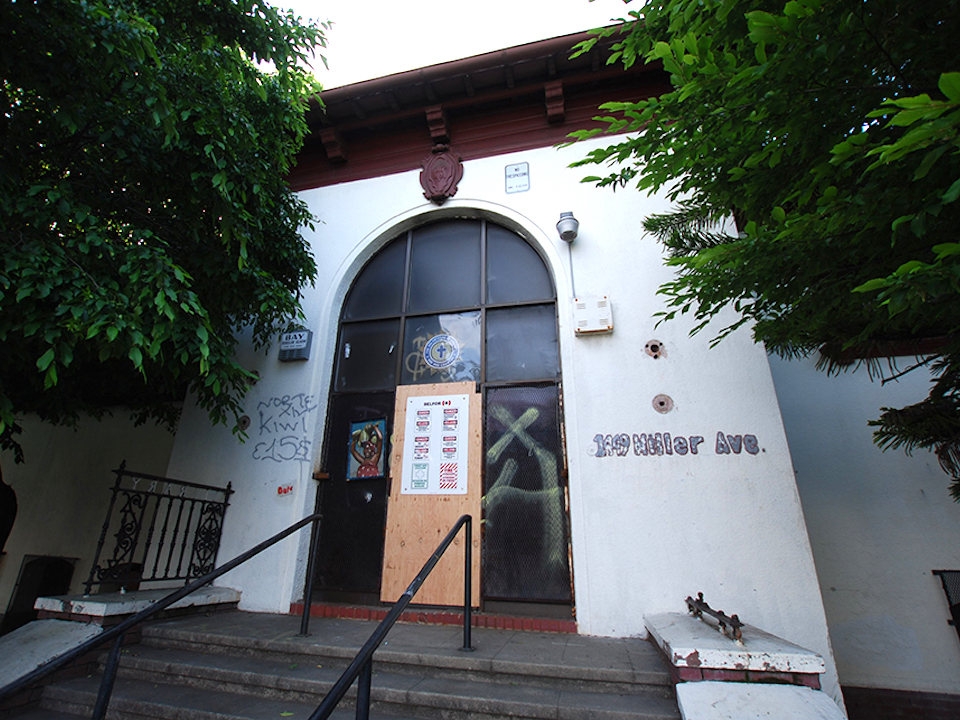 Located at 1449 Miller Avenue, the building hasn't been a library since the 1970s. It has operated as a school and a community center since then, but has been closed altogether since the 1990s and required extensive repairs even before the fire.
Seeking to reclaim the space for community purposes, a group of activists entered the building in 2012 to set up a community library, dubbed the Biblioteca Popular Victor Martinez after the Mexican-American author. Police kicked them out within days, so they created a small library and community garden outside, growing greens, fava beans, peaches, nectarines, and avocados.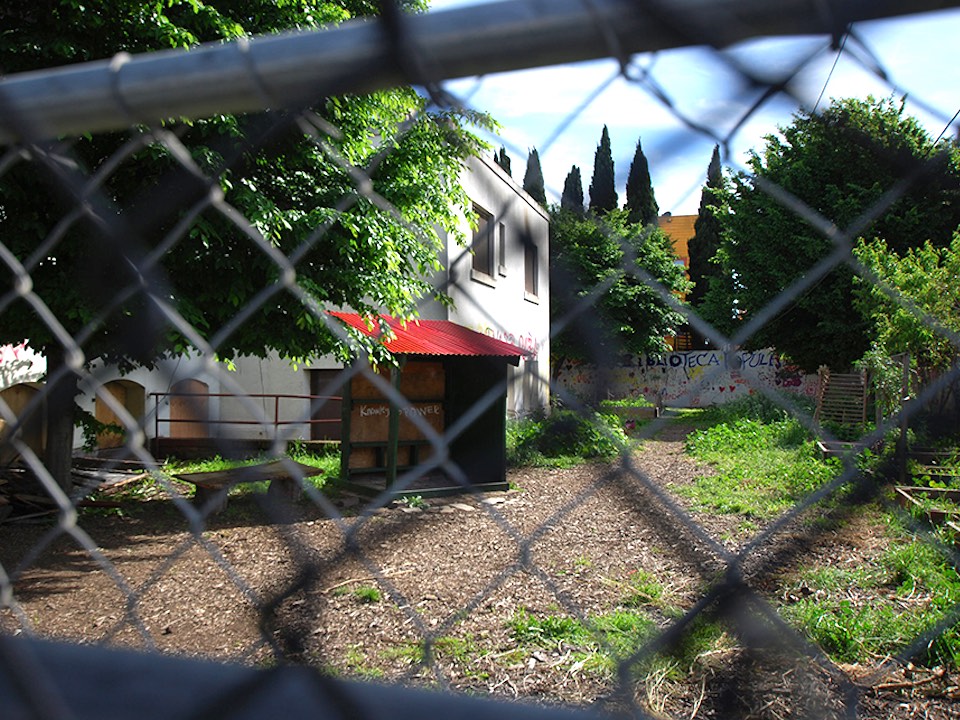 The project has continued in some form since then with gardeners periodically tending plants and neighbors who harvest some of the bounty. They've been allowed to continue using the outside space mostly unimpeded, though squatters unrelated to the library and garden project have periodically lived in the building.
Since the fire, however, the city installed new fencing and locked the gate, shutting the neighbors out.
"By closing this gate, they've stopped the only good thing happening here," said Omar Silva, an organizer who has been involved in the project since the original 2012 occupation. He said fencing will keep many of the neighborhood residents out, but isn't as likely to keep squatters from returning.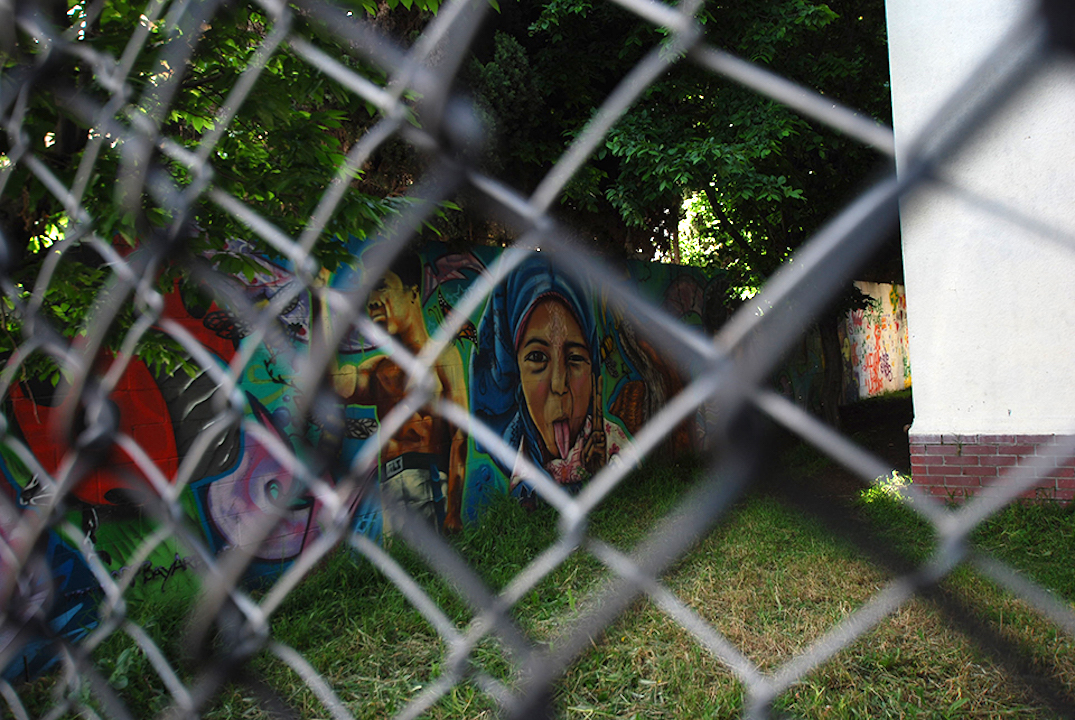 For now, the garden's rain collection buckets are full, but the library's shelves, inside a small green shack with a red roof, have been left bare. Messages from local students dating back to the garden's first days are painted around the perimeter of the garden.
"It's a cool place," Silva said. I hope it outlives this."