Blue Bottle's attempt to open a new location at 201 Steiner Street, the space formerly occupied by Bean There Cafe, is stirring up residents in the Lower Haight.
In the most recent twist, the Oakland-based coffee company has obtained a continuance on a Conditional Use Authorization hearing. The next hearing on the matter will be on May 11th. 
With seven locations in San Francisco, and over 30 branches worldwide, Blue Bottle is considered a formula retail business. For the company to open up at 201 Steiner, it needs to obtain a conditional use authorization.
However, even a continuance on the hearing proved controversial with local residents. During Blue Bottle's hearing with the Planning Commission on conditional use authorization last Thursday, public comment centered on the issue of the continuance. 
"We respectfully request a continuance," said Jim Abrams, legal counsel for Blue Bottle. "There is a sense that we have not done enough and have not had sufficient conversations with a number of members in the community."
Abrams said that Blue Bottle would continue to do outreach with the local community before the next hearing and try to tailor the store and the proposal to better their concerns.
He also addressed what he called misconceptions from the community: that there is a "ban" on formula retail in the neighborhood, and that Blue Bottle was trying to lift that ban. Abrams explained that the company was only applying for a conditional use authorization to operate in the location.
Others protested the continuance by saying community members had already presented their case, expressing concern with Blue Bottle opening in the neighborhood.
"I don't see any reason for a continuance," said community member Bruce Gladstone, who said that he was a fan of Blue Bottle. "This is just a great example of why the formula retail ban exists."
"It's going to be disruptive to the neighborhood," he added. "It's a very dangerous corner as it is, with bicycles and cars and pedestrians. It's going to add to congestion because it's a destination coffee shop, where people will go from blocks away, stop off, and have coffee. This is really not what the neighborhood or the city needs."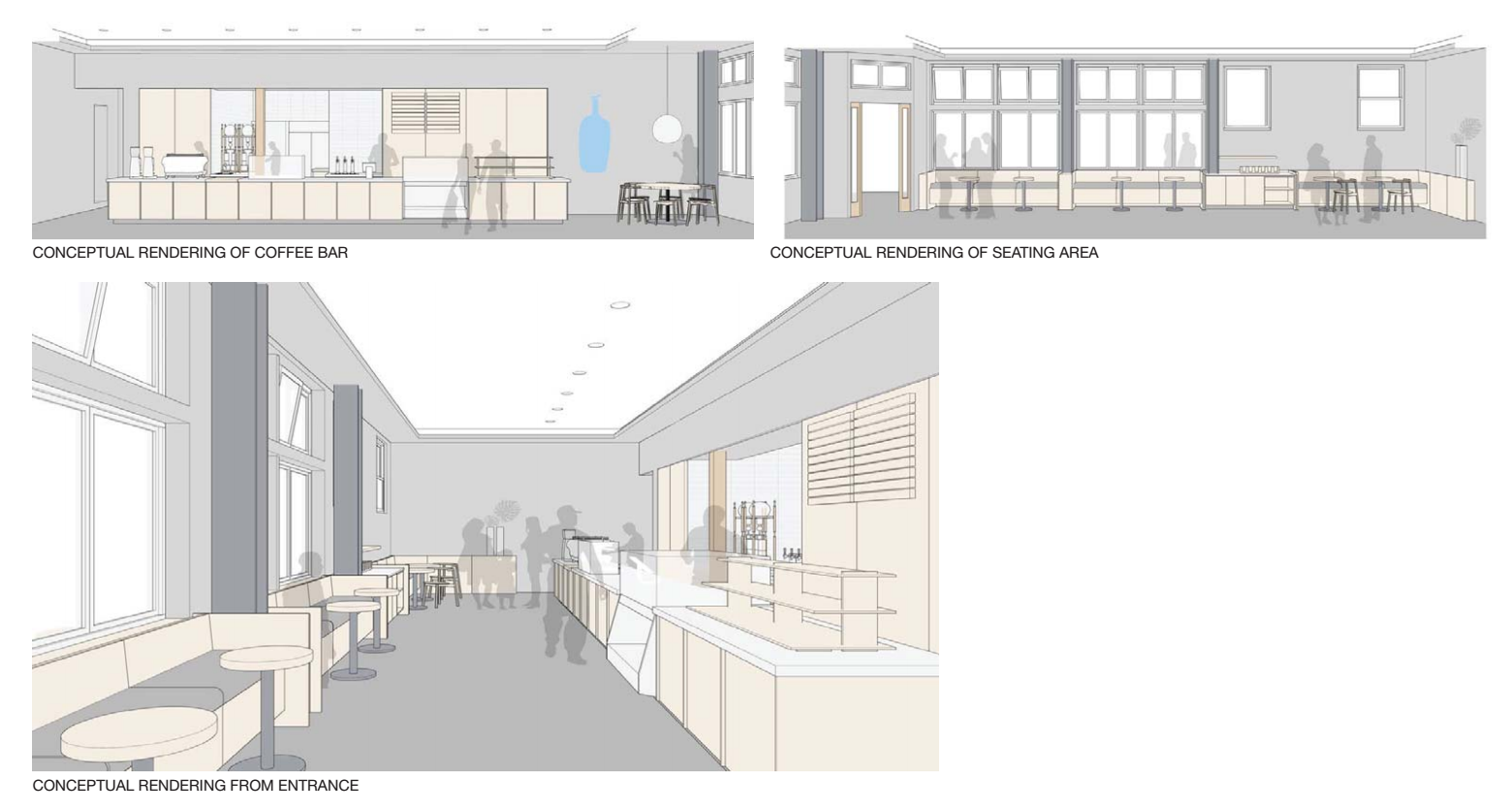 Responding to concerns that it could be disruptive to the neighborhood, Blue Bottle— speaking their publicist Tegan Topilenko of Cinch PR and Branding Group—pointed out that it partners with a local non-profit that serves the immediate community when a new location is opened.
"As an example, our partner for a store we are opening in the Los Angeles neighborhood of Los Feliz is Sante D'Or, a local animal rescue," Topilenok told us over email. However, the Lower Haight community partner has yet to be determined.

In the meantime, it appears that all parties involved are committed to further discussing the coffee shop's entrance into the neighborhood before the May 11th hearing.
If you'd like to make your voice heard on this issue, mark your calendars for the Planning Commission meeting at City Hall, May 11th at noon. An agenda for the meeting will be confirmed May 5th.