Three drifters were sentenced this morning in the shooting murders of a Canadian tourist in San Francisco and a Lake County therapist near Fairfax in 2015.
Morrison Lampley, 24, and Lila Alligood, 19, pleaded guilty in February to the first-degree murders of Audrey Carey, 23, of Quebec, Canada, on Oct. 2, 2015, and Steven Carter, 67, in the Loma Alta Open Space Preserve near Fairfax on Oct. 5, 2015.
Lampley was sentenced to 100 years to life in prison and Alligood received a 50-years-to-life term. Alligood, of San Rafael, is eligible for a youthful offender parole hearing after she has served 25 years, Deputy District Attorney Leon Kousharian said.
Sean Angold, 25, pleaded guilty to second-degree murder and was sentenced to 15 years to life in prison. He testified under a grant of immunity against his two co-defendants at their preliminary hearing in September.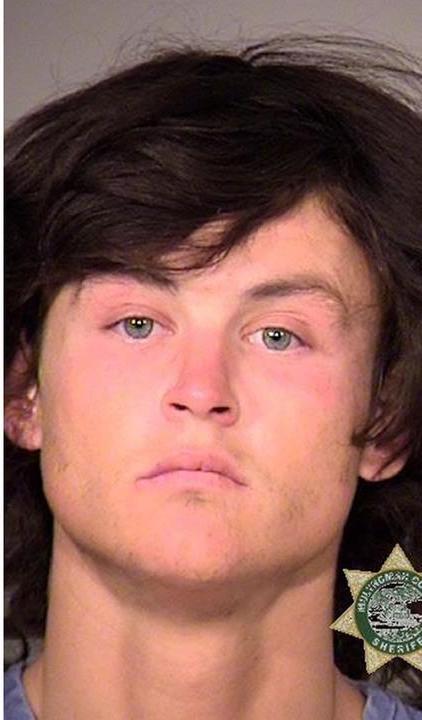 Carey befriended the trio in Golden Gate Park, and Lampley shot her in some bushes where they were smoking marijuana, according to Angold's testimony at the hearing.
Angold testified he heard gunshots, and when he asked Lampley what happened, Lampley replied, "She's dead, dude, don't worry about it."
The trio left with some of her belongings, Angold said.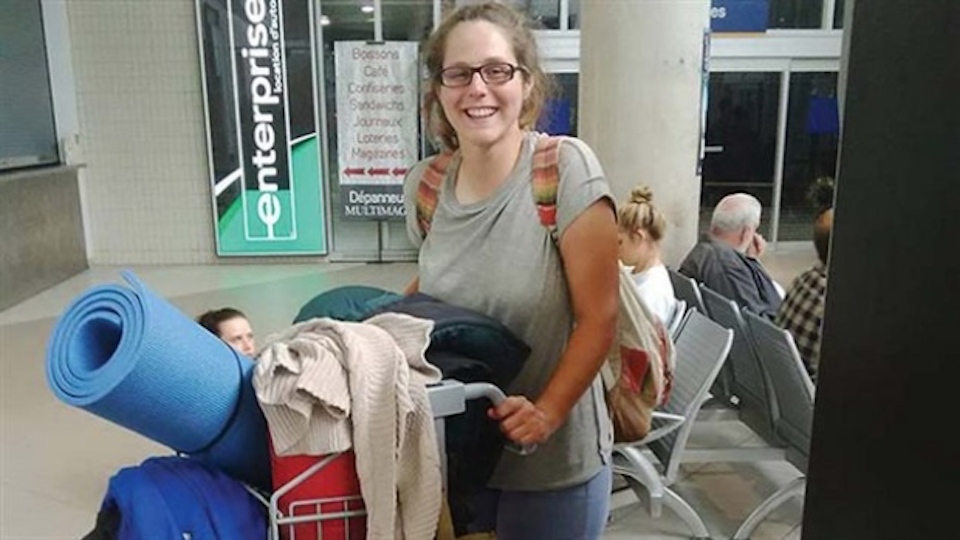 Angold also testified that the trio wanted to steal a vehicle and head to Oregon with the intention of growing marijuana. They encountered Carter as he was hiking with his dog in the Loma Alta Open Space Preserve near Fairfax.
Angold testified he heard several shots but did not see Lampley shoot Carter and his dog about 30 feet away on a trail because his back was turned.
Angold said Lampley took the keys to Carter's Volkswagen Jetta and blood-soaked money from Carter's pocket. He said Alligood drove them from the scene and he threw the gun, which had been stolen in San Francisco, out of the car's window. Carter's dog survived the shooting.
Angold also testified the trio was using methamphetamine, marijuana, heroin and LSD in the days before the murders.
The defendants were arrested in a church dining hall in Portland, Oregon, on Oct. 7. They were tracked there by the Jetta's GPS.
Defense attorneys attacked Angold's credibility at the preliminary hearing and his grant of immunity to testify against his co-defendants. They also cited Angold's admission during his testimony that he has a history of blaming others for the crimes he has committed, including a residential robbery in Los Angeles and thefts from a Wal-Mart store.
The three defendants were apologetic during the two-hour sentencing in Marin County Superior Court this morning, and Alligood broke down during her brief statement, Kousharian said.
None of the defendants made any references to the facts of the case against them, Kousharian said.
Several members of Carter's family and Carey's aunt spoke at the sentencing by Marin County Superior Court Judge Kelly Simmons. —James Lanaras